Got Some Moves? Join Lumina Homes' "Hip-hop to the Top Nationwide Dance Contest!" for a Chance to Win P10,000
5 February 2022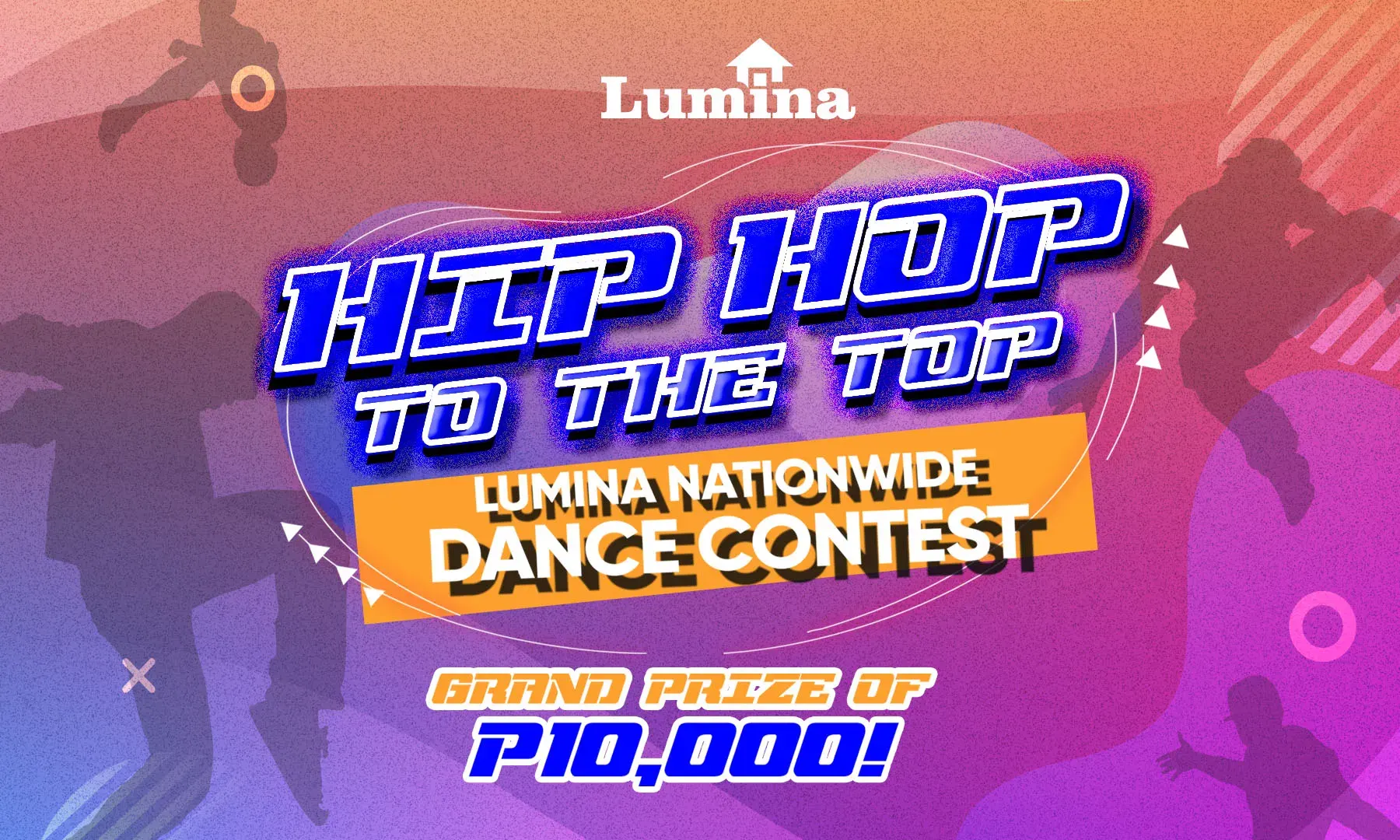 The pandemic surely bombarded us with lots of challenges that tested our patience and skills. While most of them are difficult, there are some challenges that are actually fun and rewarding, just like Lumina Homes' ongoing national dance challenge.
In case you don't know yet, Lumina Homes is having a nationwide dance contest that will put your awesome moves to use. The catch? Lumina is giving away a total of P20,000 to the three groups that will win the "Hip-hop to the Top Nationwide Dance Contest!"
Not the usual dance contest
There's no denying that Filipinos' talents are something worth taking note of. In fact, even the world knows how talented Filipinos are. But Lumina Homes' Hip-hop to the Top Nationwide Dance Contest is unlike any other. This dance contest does not only aim to highlight every Juan's talent but also to promote the beautiful destinations across the Philippines waiting to be discovered.
Anyone is welcome to take part in this national dance contest. Whether you are living inside or nearby a Lumina community, you can join Hip-hop to the Top Nationwide Dance Contest for a chance to win P10,000!
How to join Lumina Homes' Hip-hop to the Top Nationwide Dance Contest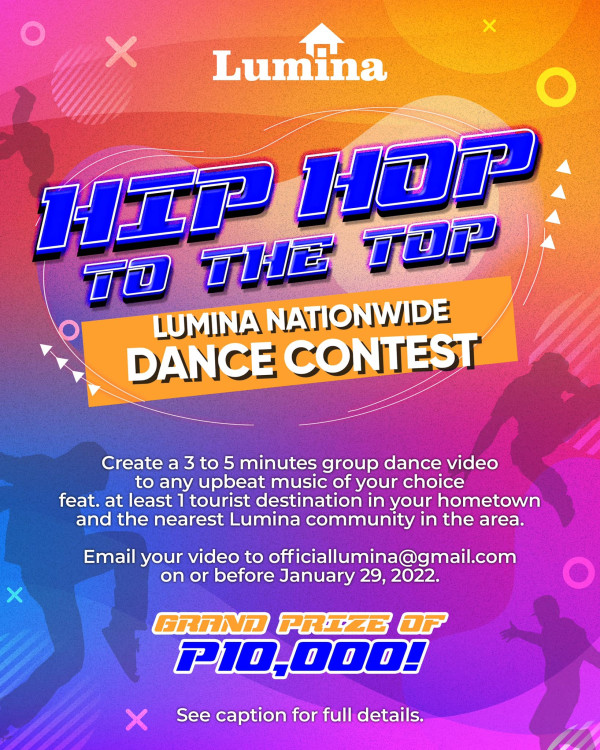 The mechanics are simple.
1. Create a 3 to 5 minutes dance video to any music of your choice featuring at least one (1) tourist destination in your hometown and the nearest Lumina community in the area.
Here is the list of the area of Lumina Homes for your reference:
2. Email your entries to [email protected] on or before January 29, 2022. On the email subject, write LUMINA HIPHOP TO THE TOP - (NAME OF YOUR GROUP) FROM (NAME OF PROVINCE.

3. All entries shall be reviewed by the Lumina Panel. Valid entries shall be posted on Lumina's official YouTube Channel on February 1, 2022.
The video with the highest score shall win:
P10,000 - 1st Prize

P7,000 - 2nd Prize

P3,000 - 3rd Prize
Criteria for judging
Entries will be judged based on the following criteria:
Choreography - 20%

Overall Performance - 30%

Creative Editing - 20%

YouTube Views - 30%
The winners will be announced on February 28, 2022 at the Lumina Official Facebook page.
So, what are you waiting for? Gather your dance group and showcase your hometown through a dance routine to win exciting cash prizes!
Official Entries
Watch the following entries and show your support to your favorite dance group by watching and sharing their dance videos until February 26, 2022:
***
For more details about the affordable condo units and house for sale of Lumina Homes, please contact (0917) 629 6523.

Try our Home Loan Calculator
Loan Calculator
Try Lumina Homes' loan calculator and get an estimate computation for your preferred Lumina property and home model.