Lumina Sorsogon

Brgy. Macabog, Sorsogon City, Sorsogon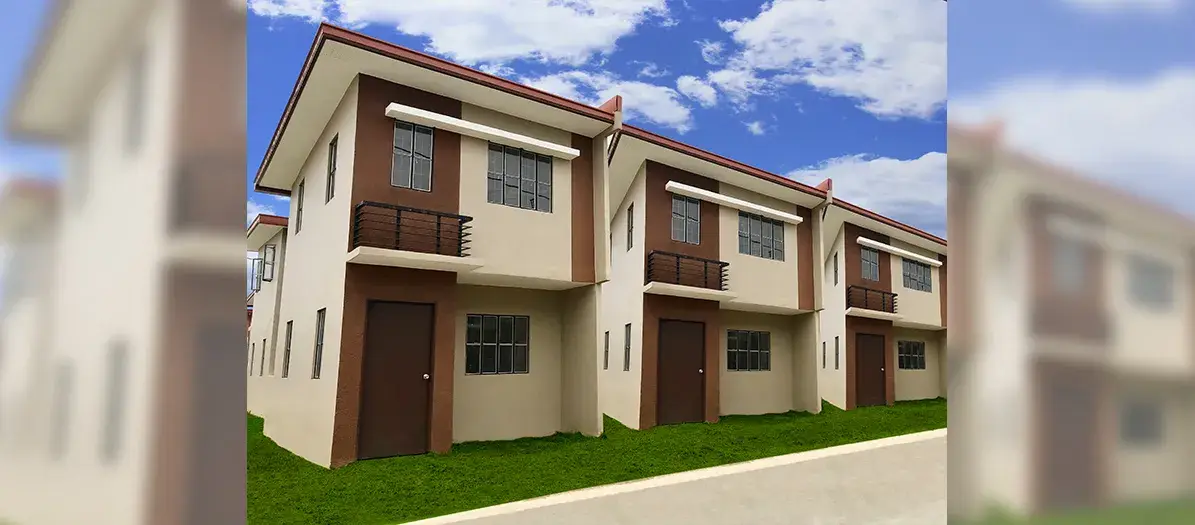 Lumina Sorsogon: Affordable House and Lot in Sorsogon for Modern Living
If you're looking for a house and lot in Sorsogon City that can provide you with the modern comforts of life, look no further.
Lumina Sorsogon is proud to offer affordable houses and lots for sale in Sorsogon, Philippines.
It is a community where you can live in a house that allows you to enjoy all the conveniences of life at an affordable price. Lumina Sorsogon's affordable houses and lots are close enough to the city that you'll be able to commute easily, but far enough away from the hustle and bustle of urban life that you can enjoy peace and quiet. Plus, it has all the amenities of urban living—including shopping centers, restaurants, and other commercial establishments—but with a laid-back atmosphere that makes it easy to relax.
Sorsogon House and Lot - Perfect for Those Who Have Decided to Call Sorsogon Home
With Lumina Homes, you can satisfy your wanderlust in Sorsogon city.
Sorsogon City features an overlooking, breathtaking view of Samar Island to the southeast across the San Bernardino Strait and Ticao Island to the southwest. Enjoy a mountain range in the northwest, sloping uplands in the central part, and bask in plain areas Southwestern, Southeast portion, and Central North. Or, check out the emergent soft-stemmed vegetation of marshlands in the Southeast Deltas.
Sorsogon City: Safe and Easy Access to Essentials
Located at the tip of the Bicol Peninsula and Sorsogon Bay, this humble city of Sorsogon is becoming a lucrative real estate investment in the Philippines.
Sorsogon province is composed of the North District and West District. The North District consists of the provincial capital, Sorsogon City, and the municipalities of Casiguran, Castilla, Donsol, Magallanes, and Pilar. The capital town and Bacon District (Pueblo Civil de Bacon) borders the Albay Province to the North. Meanwhile, the West District comprises the municipalities of Barcelona, Bulan, Bulusan, Gubat, Irosin, Juban, Matnog, Prieto Diaz, and Santa Magdalena.
Sorsogon has a fantastic view of lush mountains, protected springs and lakes, pristine beaches, excellent tourist spots, major commercial establishments, public markets, historical churches, and abundant agricultural products. Sorsogon City has also benefited from the government's infrastructure programs, such as ongoing national road and bypass constructions. Thus, settling down in the Bicol region closer to nature is definitely a good choice.
Get Your Ideal But Affordable House and Lot for Sale in Sorsogon
Lumina Sorsogon, an affordable residential development property, is conveniently located at the heart of Sorsogon City, along Sorsogon Diversion Road, Barangay Macabog. It's a secured community just 10 minutes away from the soon-to-rise SM City Sorsogon, Sorsogon City downtown area, and other similar properties like Camella Sorsogon. It has complete amenities, a good location, easy access to some essential establishments, and is close to top tourist attractions in Sorsogon City.
Experience Living in your Ideal Home in Sorsogon City
Choose from a variety of our featured house models such as townhouses, duplexes, and single firewall houses. Lumina Sorsogon offers modern-designed homes suitable for every Filipino family. Each house model features a spacious living area, toilet and bath, dining and kitchen, and with up to three (3) bedrooms, free tiles, and selected fixtures.
Perfectly-designed Residential Community
This affordable house and lot development offer a great residential community. It is complete with amenities that feature a covered basketball court, multipurpose hall, miniparks and children's playgrounds, jogging paths, and more. It is also equipped with guarded main entrances and guards roaming around 24/7. Thus, living in Lumina makes you feel safe and secure in Sorsogon City.
Invest in a New Chapter and Build Memories in Lumina Sorsogon
Sorsogon City is not only a tourist haven for travelers but also the best place to reside or kickstart a new investment. That is why Lumina Sorsogon's house and lot properties are designed for a suitable and livable community, making it ideal for Filipino families, OFWs, millennials, retirees, and people who want to live independently.
Lumina Sorsogon, an affordable housing arm of Vista Land and Lifescapes, Inc., ensures to provide quality homes, an excellent real estate investment in the future.
So, are you excited to buy your ideal yet affordable house and lot for sale in Sorsogon? Get in touch with our accredited sellers now or use our website's message button directly for available houses and lots for sale in Sorsogon.
Amenities
Multi-Purpose Hall

Guarded Entrance

Mini Gardens & Playgrounds
Schools, Colleges, & Universities
Hospitals & Clinics
Places of Worship
Marketplace, Malls, & Leisure Areas
Major Roads, Highways, & Expressways
Transport Terminals
Local Government Offices
How to get there
Via Commute
1. From Legazpi City, ride a van or bus bound to Sorsogon, Bulan or Matnog. All these routes will take the diversion road.
2. Drop you off at Yellow Woods Education Center, just in front of Lumina Subdivision, right after Sorsogon Provincial Hospital. If you are from Sorsogon downtown, just take a tricycle and tell the driver to drop you off in Yellow Woods at Brgy. Macabog, straight ahead to reach Lumina Sorsogon.
Via Private Vehicle
1. From Legazpi, you may take (1) Pan-Philippine Highway straight ahead to Sorsogon.
2. When you reach the intersection of Sorsogon Diversion road and Pan-Philippine Highway, take the diversion road. Slow down when you reach the provincial hospital. Lumina Sorsogon is on the left side, in front of Yellow Woods Education Center.
Landmarks
Schools, Colleges, & Universities
Yellow Woods Education Center
Sorsogon State University
Hospitals & Clinics
Dr. Fernando Duran Memorial Hospital
Sorsogon Medical Mission Group Hospital and Health Service Cooperative
Metro Health
Places of Worship
St. Peter and Paul Cathedral
Our Lady of Fatima Parish Church
Iglesia Ni Cristo - Lokal ng Sorsogon
Marketplace, Malls, & Leisure Areas
Savemore Sorsogon
Gaisano Capital Sorsogon
Sorsogon Public Market
Major Roads, Highways, & Expressways
Sorsogon Diversion Road
Pan-Philippine Highway
Transport Terminals
Sorsogon City Bus Terminal
Sorsogon Jeepney Terminal
Local Government Offices
City Government of Sorsogon
Department of Agrarian Reform
Bureau of Internal Revenue - Sorsogon
Home Models

Try our Home Loan Calculator
Loan Calculator
Try Lumina Homes' loan calculator and get an estimate computation for your preferred Lumina property and home model.