Millennial Investing 101: Real Estate
17 March 2022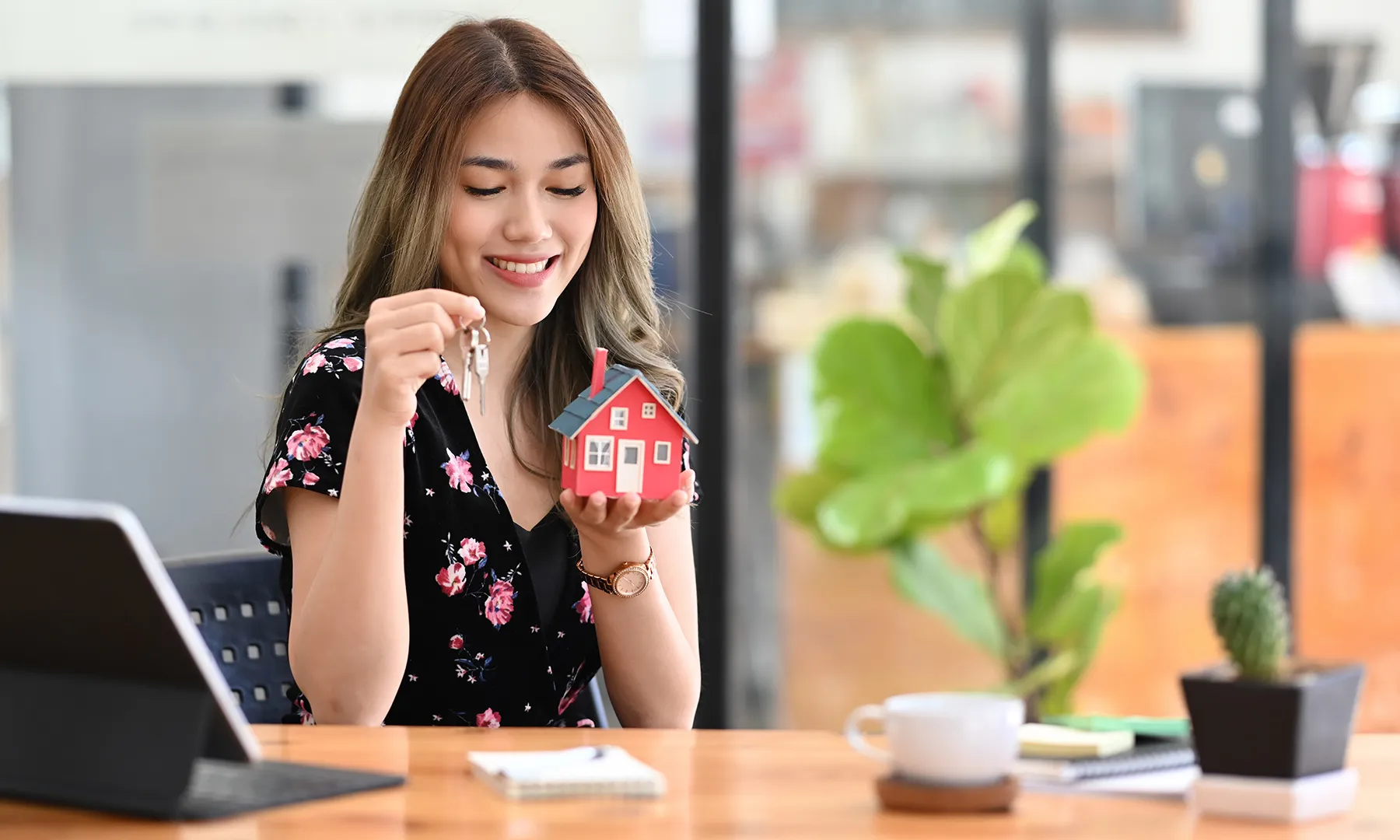 In the world of investing, real estate has long been regarded as a self-appreciating asset because of its intrinsic nature to increase in value over time. Millennial investors looking for assets have begun looking into homes in suburban areas, where demand has been on the rise as people shy away from centrapre-selling
According to the Feb. 15 report of property research firm Colliers Philippines, there has been a sustained take-up for house-and-lot and lot-only projects in areas outside the capital region in 2021. Among the popular locations were key urban areas in northern and southern Luzon, including Pampanga, Tarlac, Bulacan, Cavite, Laguna, and Batangas, where residential projects are between 86 percent and 97 percent sold as of the end-2021.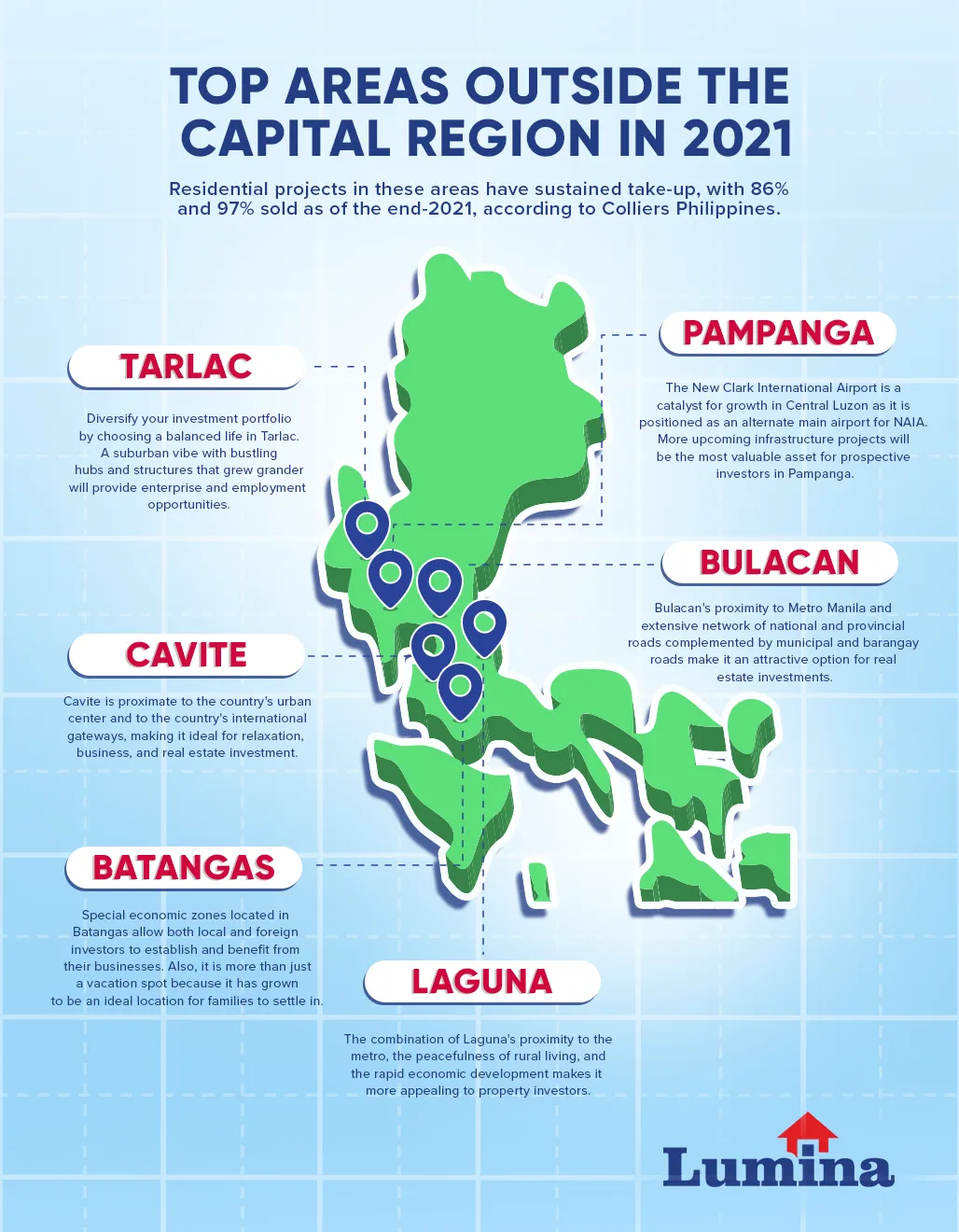 Indeed, with the brisk performance of the economy and the increasing demand for living space away from the cities, suburban home is the way to go. But aside from waiting for it to appreciate, millennials can explore other ways to realize the earning potential of a home in the suburbs.
Buy-and-sell approach
The recent Philippine economic boom has positively affected real estate value, particularly homes in residential enclaves. The millennial entrepreneur can take advantage of this and start buying and selling house and lots as a business.
Developers usually sell their units at a discounted price during the pre-selling stage. This much lower introductory price is usually around 30 percent cheaper than a completely finished unit. Once finished, it can be flipped and sold as ready-for-occupancy (RFO) units that are readily available for homebuyers.
The millennial landlord
When rented out, the steady source of income coming from a for-rent suburban home is a profitable option for any prospective investor. Renting out the home is a good long-term investment for those looking for a more sustainable form of revenue that literally pays for itself.
Being a landlord will have its share of responsibilities. Still, if done right, any millennial-turned-landlord can count on the steady rental income stream from a well-placed residential unit of a reputable developer.
Work-from-home office
A few decades ago, home offices were once thought of as a form of luxury. But given today's pandemic realities, the allure of remote work among the millennial workforce has led many to consider the option of establishing and running their work and business matters from the comforts of a home office.
Commercial and business transactions can be done online, and you no longer need to spend money driving to work each day, eating out for lunch, or maintaining a workplace wardrobe. With a simple laptop, wireless internet, and fiber optic connection, a home office is bound to drive your business—and income—upwards.
Your ultimate dream home
Lumina Homes was established in 2012 with a flagship project in Sto. Tomas, Batangas, Lumina Homes offers quality, affordable house, and lot properties in over 50 key locations nationwide.
As the affordable housing arm of Vista Land & Lifescapes Inc.—one of the country's leading integrated property developers—Lumina Homes' master-planned communities are located near signature lifestyle brands that include Vista Mall, AllHome, Coffee Project, MEX, and more. It also boasts of well-thought and functional amenities that can be found in eSpacio, its own amenity center that hosts a multi-purpose hall, mini gardens and playground, jogging path, and shuttle terminal; and new features like community center and Tambayan ni Juan.
"Lumina Homes has grown from a low-cost housing brand to one that provides a middle-income Filipino family's ultimate dream home," said Engr. Joemi Tan, Division Head of Lumina Homes.
Lumina Homes continuously pushes for digital real-estate solutions like virtual home tours and subdivision walkthroughs, online reservation, online appointment booking, and online payment options through digital wallets and digital banking in partnership with national bank players.

Try our Home Loan Calculator
Loan Calculator
Try Lumina Homes' loan calculator and get an estimate computation for your preferred Lumina property and home model.