Lumina Sariaya

Brgy. Sampaloc Santo Cristo, Sariaya, Quezon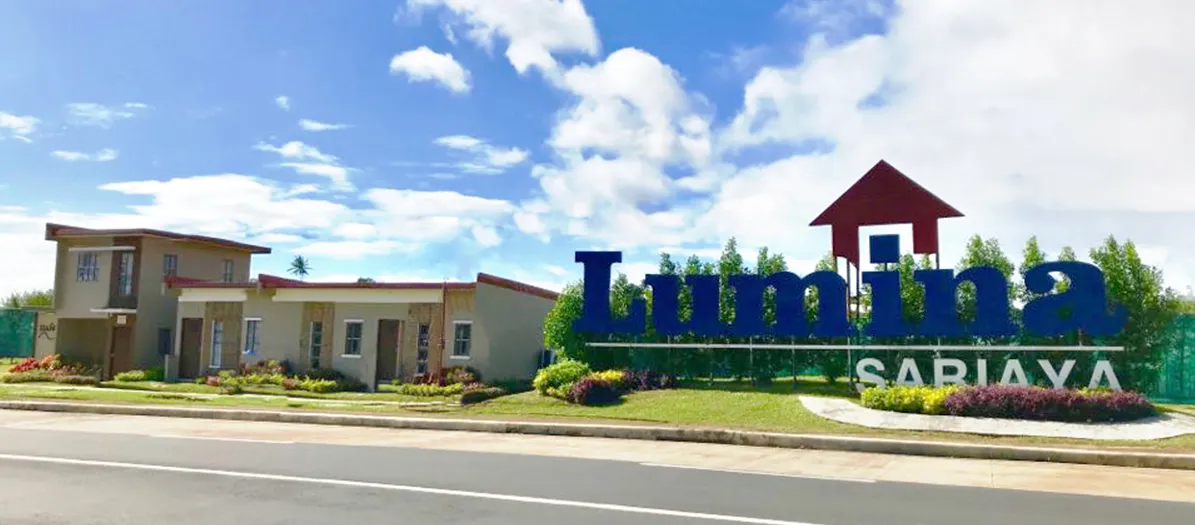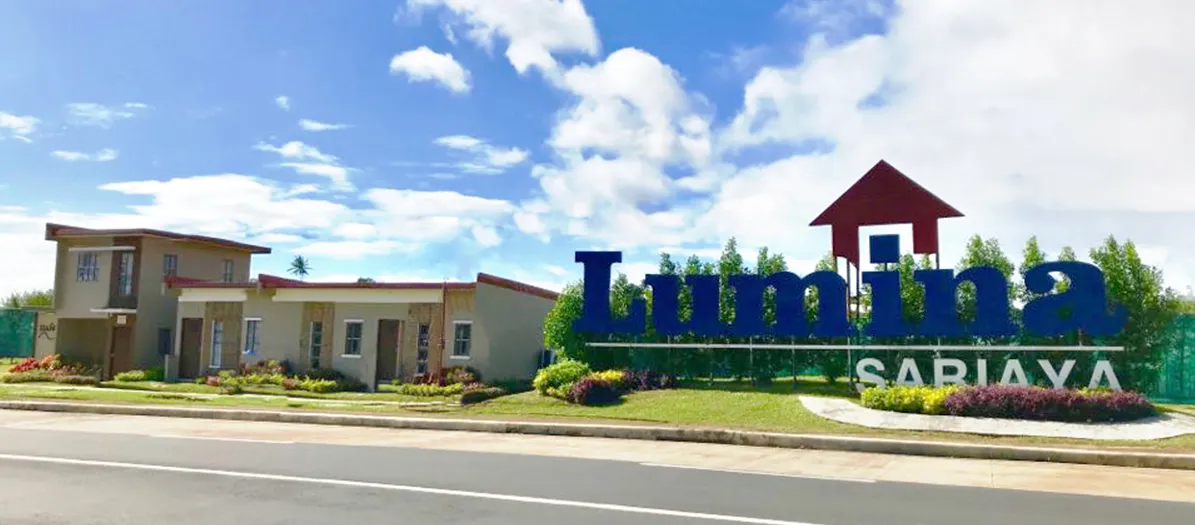 Lumina Sariaya, Where Culture and Nature Thrive
Indulge Yourself in Nature's Beauty
Explore the beauty of Quezon province and its natural resources when you choose Lumina Sariaya as the location of your dream home. Composed of a total area of 10 hectares, the Lumina Sariaya site offers a wide range of home choices from townhouses, single firewall units, and duplex house type. The site is just a 7-minute drive from the Sariaya centro and offers a great view of the sacred Mt. Banahaw.
Natural Wonders Meet Modern Living in this Affordable House and Lot in Sariaya
In Sariaya, you get to enjoy the sights of nature while making the most out of your home. You just have to choose which future commercial developments in the Lumina Sariaya best fit you. You can pick from the following house models.
You can start off by checking out Lumina Homes' Aimee Model, a rowhouse bungalow type furnished with 1 bedroom and toilet and bath. Then, visit our Angelique Townhouse. This property is fitted with two bedrooms, 1 toilet and bath, plus a carport. For more space for the family, you can consider the Angeli Duplex and the Angeli Single Firewall. Both two-story properties, are fitted with three bedrooms, one toilet and bath, and a carport.
For the ultimate Lumina Sariaya Quezon experience, choose the Armina Duplex, a two-story property unit with three bedrooms, one toilet and bath, and one carport. All have provisions for the living room and service area according to their floor area.
A Hub for Education, Commerce, Health, and Convenience
There are lots to see and experience in Sariaya. Swim on the beach, stay in nearby resorts like the Monte Vista Beach resort, visit some of the Old Houses in Sariaya, attend the Agawan festival and even climb Mt. Banahaw. These are just some of the things you can enjoy in Sariaya during weekends and holidays.
On normal days, there are several business districts you can go to not only for leisure but also for business, landmarks schools, colleges, universities such as the Computer Systems Technological College, Colegio de Santo Cristo, hospitals, local government offices like the Municipal Hall of Sariaya, and places for worship like the Mount Carmel Seminary, Asisi Parish Church, Guadalupe church, marketplace, malls, leisure areas for kids and adults alike.
A private vehicle and bus going Manila Batangas have less traffic access to major roads, highways, expressways, and other roads like the Pan-Philippine Highway passing the Lumina site in Sariaya town proper and the Candelaria Sariaya Boundary. You can also take a jeep bound going to Alaminos, San Pablo, Tiaong, and other parts of Quezon.
Starting from the Lumina Sariaya marker and within its guarded entrance, you can also enjoy the mini gardens and playground community facility, and a multi-purpose hall.
Catch the Best of Both Culture and Beaches in this House and Lot for Sale in Sariaya Quezon
You don't have to search for an affordable house and lot in Sariaya Quezon, Lumina Homes is here for you. If you are interested in more information, details, and questions about other future commercial developments with Lumina Homes all over the Philippines, kindly contact one of our official sellers and inquire today!
Amenities
Multi Purpose Hall

Guarded Entrance

Mini Gardens & Playgrounds
Schools, Colleges, & Universities
Hospitals & Clinics
Places of Worship
Marketplace, Malls, & Leisure Areas
Major Roads, Highways, & Expressways
Local Government Offices
How to get there
Via Commute
Option 1:
1. From Sariaya town proper, take a jeep bound to Candelaria, or bus going Manila/Batangas.
2. Drop off at Lumina Site at Brgy. Santo Cristo, Sariaya, Quezon just after 7/11 Sambat.
Option 2:
1. From Manila, you may take a bus going to Lucena and tell the conductor/driver to drop you off at Lumina Sariaya Site at Brgy. Santo Cristo, Sariaya, Quezon.
Via Private Vehicle
1. From Manila, head on towards SLEX and Pan Philippine Highway passing through the towns of Calamba, Turbina, Sto. Tomas, Alaminos, San Pablo, Tiaong and Candelaria. (Options for less traffic, go through the by-pass roads in Candelaria and Tiaong).
2. Slow down after entering and Candelaria-Sariaya boundary, on the left side, you will see Lumina Sariaya marker.
Landmarks
Schools, Colleges, & Universities
Computer Systems Technological College Inc.
Colegio de Santo Cristo de Burgos
Sariaya Institute
Hospitals & Clinics
Greg Hospital
Soler General Hospital
Places of Worship
Saint Francis of Asisi Parish Church
Our Lady of Mount Carmel Seminary
Our Lady of Guadalupe Church
Marketplace, Malls, & Leisure Areas
Sariaya Public Market
Proceso Alcala Public Market
Monte Vista Beach Resort
Major Roads, Highways, & Expressways
Quezon Ecotourism Road
Lutucan-Guisguis Road
Local Government Offices
Municipal Hall of Sariaya Quezon
Home Models

Try our Home Loan Calculator
Loan Calculator
Try Lumina Homes' loan calculator and get an estimate computation for your preferred Lumina property and home model.