Lumina Homes Presents Reliable Online Payment Modes
27 October 2020

Like with other Vista Land residential properties, Lumina homeowners used to enjoy hassle-free downpayment and amortization payment by going to Lumina Homes offices or through Bayad Centers. The nationwide community quarantine, however, has required customers to look for ways to pay online as physical transactions were not possible.
To address this dilemma, Lumina Homes also looked for digital modes of payment which will offer homeowners a safe and convenient means to pay their home equity and amortization even after the pandemic.
Lumina launched the Lumina Payment Portal
Lumina Payment portal is a site that allows homebuyers to conveniently settle their Lumina home dues through the use of credit card, as powered by Pesopay.
Digital Wallet
The payment portal also displays all other reliable online payment channels with step-by-step guidelines.
Under Digital Wallet, there's AllEasy(Biller Name: Prima Casa Land & Houses, Inc.) and GCash (Biller Name: Prima Casa).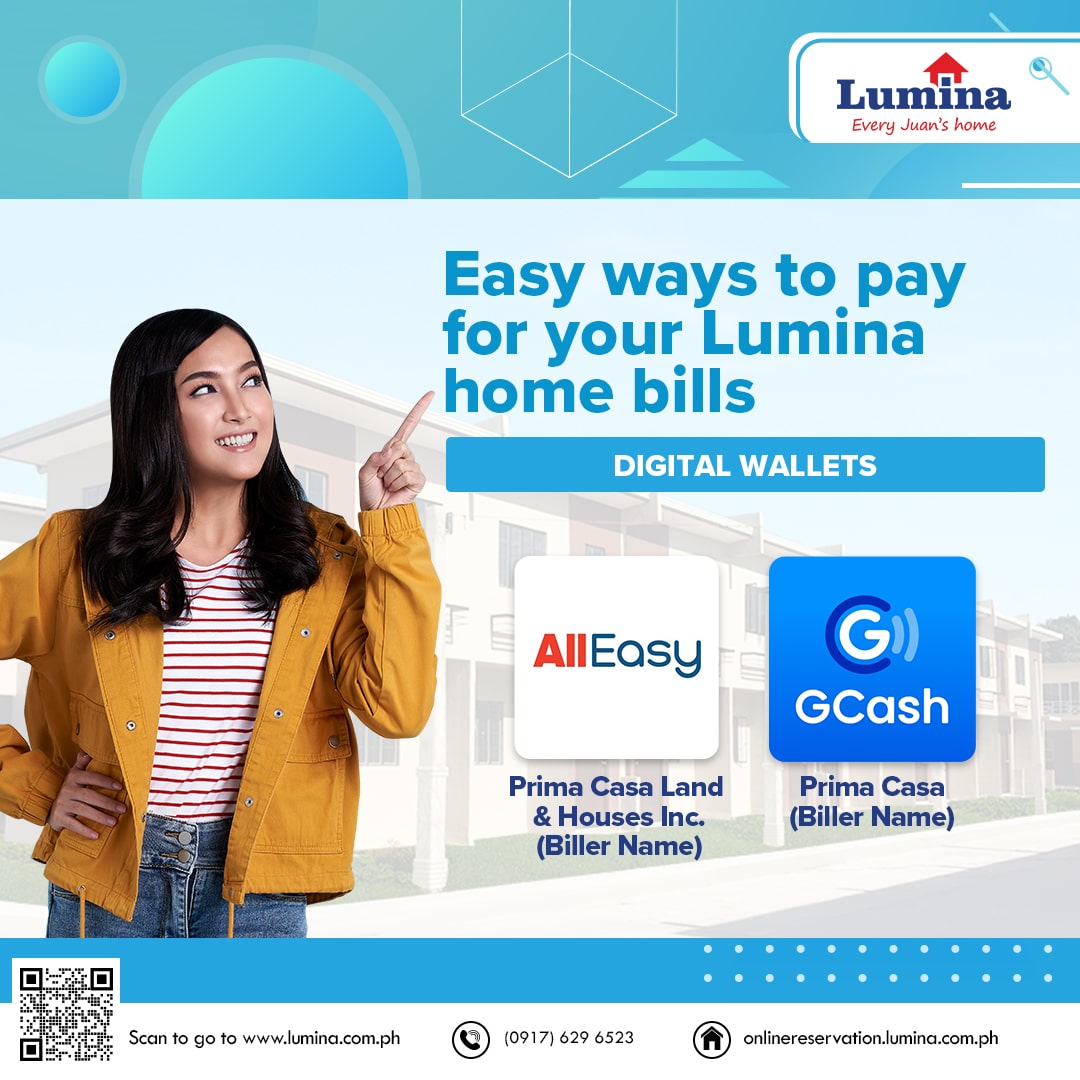 Online Banking
Under Online Banking are BDO, AUB, PNB, Security Bank, and Unionbank (Biller Name: Prima Casa Land & Houses, Inc.)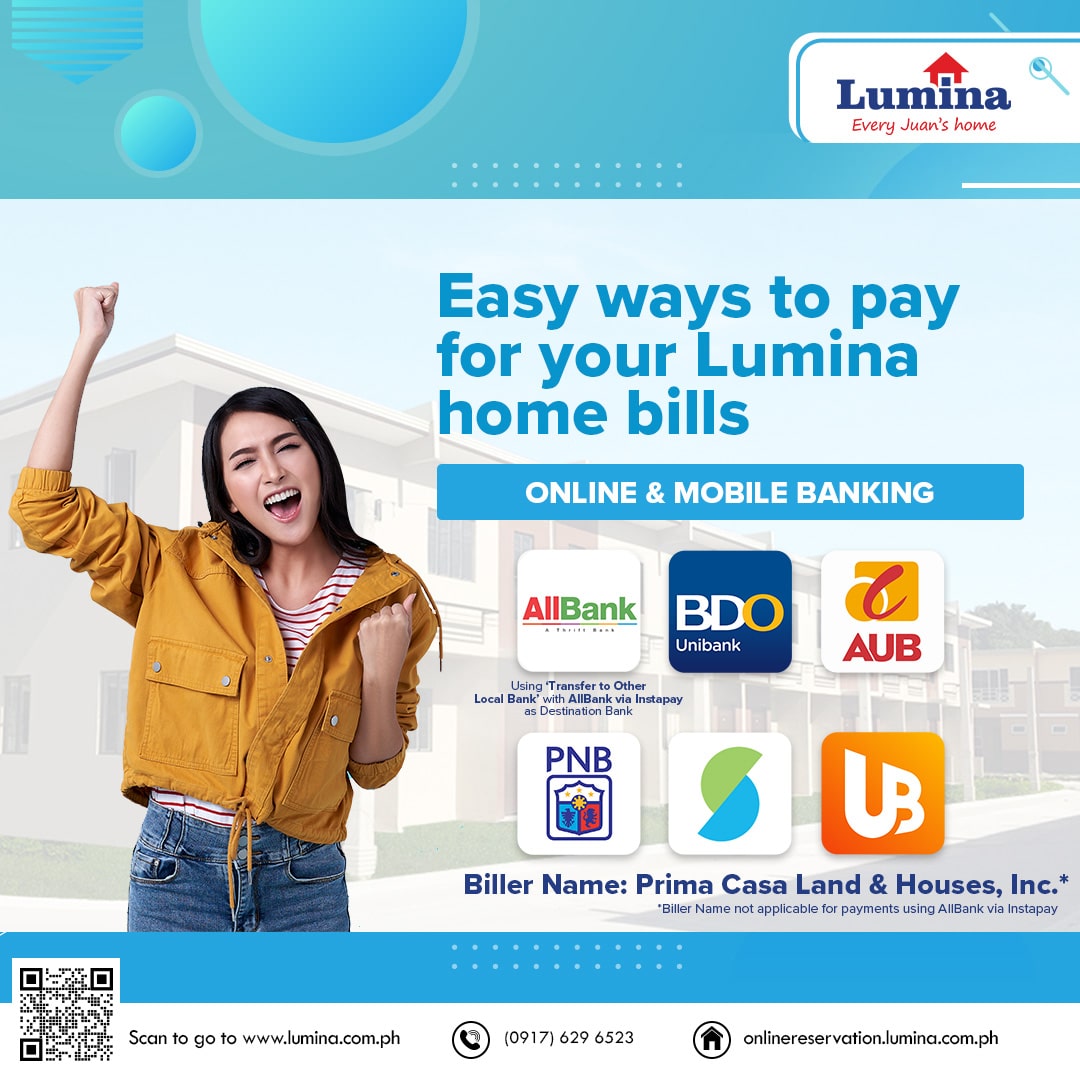 If you prefer online banking but you do not have any accounts on the abovementioned banks, you can still pay through any bank via Instapay. Simply log in to your preferred bank's online site or mobile app, look for the Transfer to Other Local Bank or similar option, and select AllBank via Instapay as your Destination Bank. Once transaction is successful, your payment will be credited from AllBank going to your account in Lumina Homes.
Homeowners enrolled in BDO also have an option for an Auto-Debit Agreement service. Simply request for the Auto-Debit Application Form from your Lumina accounts officer, accomplish and submit back the form, then Lumina Homes will be the one to process their application with BDO.
This pandemic has taught us to rethink of cashless transaction and to accept it as the new-normal means of purchase and payment. And since there are no more lines or queues to deal with, and everything is just a click away on the computer or smartphone, the new process has given us more time for more important matters.
Of course, cashless transaction requires caution. For this, Lumina Homes guarantees that the online payment facilities it has partnered with are safe and trusted. Lumina homeowners can have peace of mind while settling their home equity and amortization, securely from the comforts of their home.
Visit the Lumina Payment Portal at https://apps.vistaland.com.ph/LuminaPaymentPortal/.
***
For more information on Lumina Homes, contact (0917) 629 6523.

Try our Home Loan Calculator
Loan Calculator
Try Lumina Homes' loan calculator and get an estimate computation for your preferred Lumina property and home model.