Top Reasons People Are Moving Up North
26 November 2022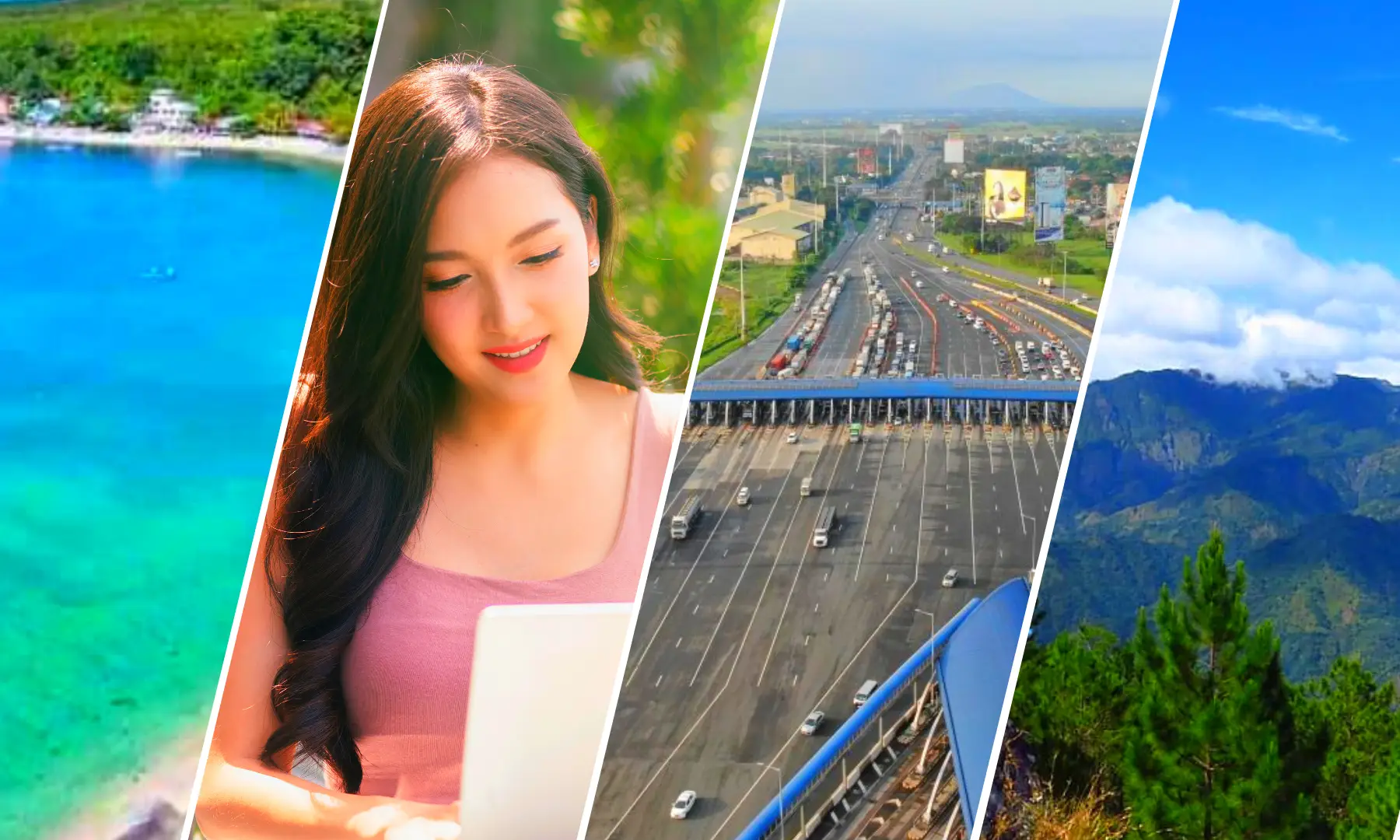 Metro Manila continues to be the hub for business in the Philippines and has long been the finest place to invest. The region is attracted to investors, labor forces, and those who want to be close to the action and success due to its consistent and unwavering property value rise. But as time passes, these large cities get increasingly congested and grow crowded because of the pandemic.
The good news is that North Luzon, which is only a few hours' drive from busy Metro Manila, is establishing itself as a promising real estate investment location. This is because of the abundance of opportunities it offers both homeowners and investors, as well as the ongoing North-South Commuter Railway.
Aside from the natural attractions of Baguio, the stunning beaches of Aurora, the spiritual sites of Bulacan, Cordillera rice terraces, stunning mountains, Spanish colonial buildings, picture-perfect beaches, surf locations, resorts, and historical monuments that can be found here.
It has massive infrastructure projects and other industrial activity, which will cause the value of property to increase significantly.
As a result of this promising development in the area, Lumina Homes acclaimed as among the leading developers in the country, will answer the demand. Their residential projects are strategically located across the area and provide affordable house and lot for Filipino families.
An Affordable and Ideal Place Close to Commercial Districts
One of the things that the majority of homeowners look for is convenience. They want to be close and easily accessible to shopping malls and commercial zones without having to worry about traffic congestion. The first province you'll come through on the North Luzon Expressway is Bulacan, sometimes referred to as "the Gateway of the North" (NLEX). Due to its close proximity to the National Capital Region (NCR), and infrastructure development mainly flat topography, Bulacan is a great place for anyone looking to buy a substantial piece of land that is still reasonably accessible to and from the metro.
In this province, you may find large community developments with affordable house and lot for sale in the Philippines. Local residents in the northern part of Metro Manila usually visit this place for historical landmarks, heritage houses.
One of Lumina's residential properties is the 8-hectare Lumina Baliwag boasts a prime location in a rapidly expanding Bulacan municipality. The upscale residences in this location are exceptionally convenient because Baliuag's entertainment and commercial district is only three minutes away. In addition, it features a community garden, making it the first neighborhood inside a Lumina project.
Other Communities Offered by Lumina Homes in Bulacan
Affordable Housing Community Close to Nature
Aside from choosing a home near significant institutions, it is also a wise move if you can discover an ideal place close to nature. Though it may not add much to a home's worth, being near nature and breathing pure air is priceless.
The majority of communities with access to parks and jogging path are also those that offer access to nature. Wellness and good health are free. Finding a property close to the world of nature might improve your quality of life as a homeowner.
Affordable Neighborhood near the Natural Environment
As Lumina offers a range of investment opportunities, this project provides an affordable neighborhood near the natural environment.
Lumina San Juan is situated in Brgy. The neighborhood in Calincamasan, San Juan, La Union, the Northern Philippines' "Surfing Capital," covers 8 hectares and close to beaches and resorts. The San Juan and San Fernando City, La Union is an ideal place where retail centers are only around 15 minutes away.
Lumina Cabanatuan is located at Nueva Ecija- home to some of the country's best-preserved Spanish colonial architecture, as well as beautiful mountains, rivers, and beaches and Lumina San Jose- The huge 14-hectare development known as Lumina San Jose is located just a few minutes from the city's center on the Maharlika Highway.
Making Investments while Maintaining a Healthy Work-Life Balance
Your need for a work-life balance will surely be met by the suburban areas of Pampanga, regarded as the "Food Capital of the Philippines," in Metro Manila's north since they not only provide a superior living but also improve the brightness and zest of your social demands.
In addition, Pampanga is a great spot to invest in real estate because of its proximity to NCR and easy access to the metro area and neighboring provinces via NLEX and Subic-Clark-Tarlac Expressway (SCTEX).
You will surely see the province's developments as more investors set up enterprises there while living a healthy lifestyle, which will ultimately boost the value of your real estate assets. Lumina Pampanga, a nearly 2-hectare housing development with upscale homes and lot units, is located in this top-notch municipality. The community of Lumina Pampanga has facility features including a multipurpose hall, a basketball court, little gardens, and a playground. Additionally, a shuttle service is provided for easy access to and from the location.
Reasonably Priced Real Estate and Low Cost of Living
Like neighboring provinces, Tarlac has a lower cost of living expenses than other cities and Metro Manila since everything is less expensive there. You'll be able to spend less on everything from housing and education to food and transportation.
The fact that Metro Manila's cost of living is more than what the typical Filipino earns in a month is one of the key reasons why people put up with the long commutes to and from the metro.
The fact that Metro Manila's cost of living is more than what the typical Filipino earns in a month is one of the key reasons why people put up with the long commutes to and from the metro. Living outside of Metro Manila has several advantages, including more inexpensive home alternatives like Lumina Homes that meet your budget. With the inexpensive homes and lots offered by Lumina Tarlac, any Juan may build the house of their dreams while staying within their means. The location of Lumina Tarlac is advantageous for its accessibility to most transit hubs, shopping malls, schools, restaurants, marketplaces, healthcare facilities, and businesses.
Lumina Communities in Tarlac
Lumina Tarlac Residences located at Brgy. San Agustin, Concepcion
Lumina Tarlac located at Brgy. Maliwalo, Tarlac City
Life to Expect Living in the North
Living in rural areas does not automatically mean that you won't have access to a shopping mall or a swimming pool. There will be fewer high-end amenities compared to the larger cities in the Metro but moving up to the North sure has its own charm and perks.
So if you want to relocate with your family, invest in Lumina Homes. For years, we provide affordable yet high-quality house and lot in the Philippines. Our accredited sellers have the experience and understanding to guide you through the various investment alternatives that are available and help you discover the right property for you and your loved ones.

Try our Home Loan Calculator
Loan Calculator
Try Lumina Homes' loan calculator and get an estimate computation for your preferred Lumina property and home model.