Municipality of Baliuag: The Newest Integral Part of the Metropolitan
20 September 2022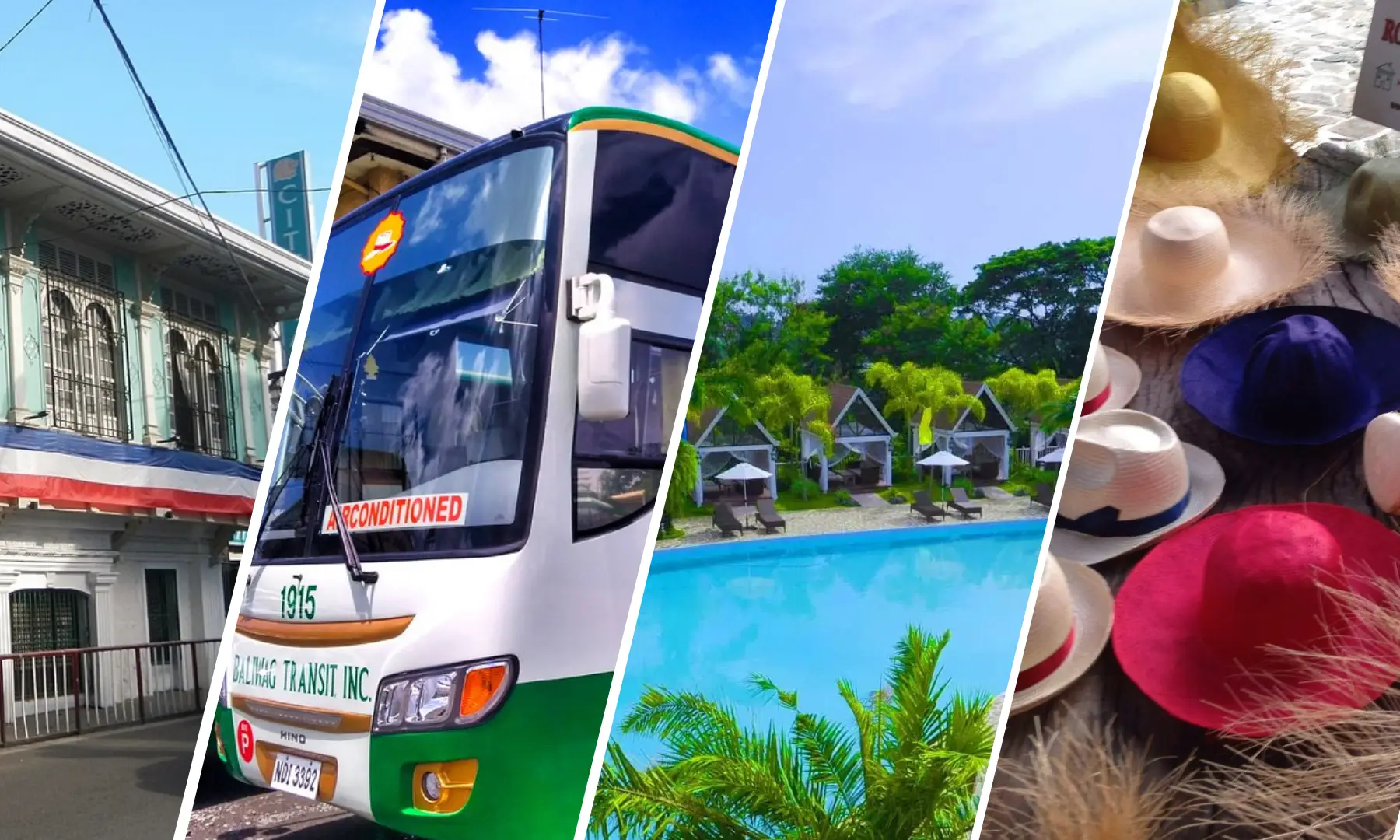 Throughout Northern Bulacan, Baliwag serves as the hub for most business, travel, fun, and education. Due to Metro Manila's relentless northward development, the town proper is now included in the metropolitan region that spans all the way to San Ildefonso in the Province of Bulacan.
Let's discover more about this progressive municipality in this article.
Facts About the Municipality of Baliwag Bulacan
In the Philippines' Province of Bulacan, you'll find the city of Baliuag, which is also known as Baliwag in Tagalog. It is considered a first-class urban municipality in Bulacan and is famously known as the Buntal Hat Capital of the province. It is also pretty close to Manila with 41.44 km distance or around 1 hour and 20 mins drive.
Nearest towns and cities from Baliwag
Towns
- Bustos, Bulacan- 2.10 kilometers in the East‑Southeast
- San Rafael, Bulacan, 6.75 kilometers in the East
- Pulilan, Bulacan, 8.32 kilometers in the Southwest
- Plaridel, Bulacan, 9.10 kilometers in the South‑Southwest
- Pandi, Bulacan, 11.87 kilometers in the South‑Southeast
- San Simon, Pampanga, 13.65 kilometers in the West‑Northwest
Cities
- Malolos, Bulacan, 16.02 kilometers in the Southwest
- San Jose del Monte, Bulacan, 22.70 kilometers in the Southeast
- San Fernando, Pampanga, 23.67 kilometers in the West‑Northwest
- Meycauayan, Bulacan, 25.22 kilometers in the South‑Southeast
- Valenzuela, 28.03 kilometers in the South
- Malabon, 31.78 kilometers in the South
A brief history of Baliwag
The Augustinian friars established Baliwag in 1732, and the Spanish Governor-General formally incorporated the town on May 26, 1733. The city also used to be a part of the town of Quingua, now known as Plaridel.
Friar Joaqun Martinez de Ziga, OSA, in his 1803 book Historia de las Islas Filipinas, proclaimed the Convent or Parochial house of San Agustin, in Baliuag, to be the best in the entire Archipelago, and that no edifice in Manila can be compared to it in symmetry and beauty amid its towering belfry, which served as a viewing point of the town's panorama.
Agricultural activities predominated in the Spanish colonial period in Baliwag. As a matter of fact, the majority of the populace was compelled to rely on rice production as a means of subsistence. Produced from orchards and tumanas, these items found their way to the general market.
In addition to agriculture, commerce and industry were also vital to the people's standard of living. Baliwag's woven buntal hats and silk, better known as Thai silk, gained international renown, as did the city's cigar boxes, pia fibers, petates (mats), and Sillas de Bejucos (cane chairs).
Furthermore, the development of the regional market was similarly encouraging.
Due to this, in the early 19th century, Baliwag was already recognized as one of Bulacan's most advanced and prosperous communities. With the advent of the public market, there has been a dramatic change in the town's economic structure.
Road to cityhood
According to the published article in the Baliwag City News Online, the local government units of the province through the Sangguniang Bayan, passed a resolution in 2018 asking Rep. Gavini Pancho of Bulacan's 2nd District to introduce legislation in the House of Representatives to officially incorporate Baliwag as a city.
House Bill 7362 was introduced by Representative Eric Go Yap of the ACT-CIS Partylist and Representative Paolo Duterte of Davao City's 1st District to convert the municipality of Baliwag into a city within the province. On August 12, 2020, the town of Baliuag in the province of Bulacan submitted House Bill No. 7362 proposing to change its status from a municipality to a component city. Since August 24, 2020, this measure has been sitting in the local government committee.
Demographics and total barangays
According to the 2002 census made by the Philippine Statistics Authority, the population of Baliwag was 168,470 people, and is politically split into 27 barangays.
Baliwag's Economic Dynamism
DTI and the National Competitiveness Council's 2019 Cities and Municipalities Competitiveness Index ranked Baliwag as the third most competitive municipality in the country, which is a significant achievement in the part of the municipality.
Many thriving enterprises around the nation take their namesake from the city of Baliwag, making the city and its name a household brand. These include Baliwag Transit, the world-famous Baliwag Lechon, the top-tier Baliwag University, and many more.
Below are major industries, products, malls, and supermarkets as well as the tourist spots and transportation hubs that you can find in the town of Baliwag:
Major industries
Automobile Industry, Chicken Production, Food/Food Processing, Furniture, Garments, Pyrotechnics, and Swine
Major products
Bakeries with products such as native pandesal, ensaymada, and spanish bread; Buntal Hat and Bags; Lechon Manok with the famous Baliuag Lechon Manok; and native delicacies such as chicharon, puto, and pastillas de leche.
Malls and supermarkets
A Square, Megamart Baliuag, NSN, Puregold Baliuag, Puregold DRT Highway, Puregold Tangos, RCS, Savemore Supermarket, SM City Baliuag, Super8 Grocery Warehouse, Ultra Mega Supermarket, Unitop Baliuag, and Waltermart Mall Baliuag.
Tourist attractions
Artisan Street (Bone In-Lay Handicrafts), Baliuag Christmas Night Market, Baliuag Glorietta Park, Baliuag Heroes' Park, Baliuag Museum and Library (Lumang Municipio or Old Town Hall Building), Baliuag Night Market, Baliuag Pasalubong Center, Baliuag's Premiere Resort, Carozza Makers, Jose Rizal Monument at Plaza Naning, Mariano Ponce Ancestral House Museum, Parish Museum of Old Religious Artifacts (Parish of St. Augustine), Tate Haus, The Baliuag Star Arena, The Chapters, and The Greenery Events Place.
Apart from this, the town is also well-known for the Baliuag Buntal Hat Festival, the Baliwag Clock Tower, and the Lenten Processions.
Transportation
Baliuag's public transit options include provincial buses, jeepneys, UV Express AUVs, and intra-municipal tricycles. Also, within Barangay Sabang lies the headquarters of Baliwag Transit, Inc., a major Philippine bus company. It mostly operates on routes to and from Metro Manila and Central Luzon.
Baliwag Transport Lines:
Baliuag-Candaba (Benigno S. Aquino Avenue)- going to Pampanga from the Downtown Baliuag to Candaba Town Proper
The Old Cagayan Valley road (Calle Rizal) and the Doña Remedios Trinidad Highway (N1, AH26)- going to Manila and Nueva Ecija
Educational center
There is a wide option of education institutions that are available in the town of Baliwag from primary and secondary education to tertiary. One of the most famous schools is the Baliuag National University Bulacan which offers various courses to students. There are also private educational institutions found in the local government unit of Baliuag Bulacan.
A Lifetime Investment in the Soon-to-be City of Baliwag
The best real estate investment is a house and lot in the Philippines located in a progressive town or province that is near the metro since the price is still affordable but has a great potential for appraisal value.
At this point, Baliwag, Bulacan makes a perfect match either for a real estate investment or as a residential home.
You can now purchase an affordable house and lot for sale in Lumina Baliwag that is conveniently situated in Brgy. Pagala, Baliwag, Bulacan. This 8-hectare development that consists of affordable house and lot is located 3 minutes away from Baliuag's commercial center, giving its residents and future homeowners the best accessibility and utmost convenience that they all deserve.
Get your home reservation in Lumina Homes Baliwag now and witness as your investment grow in the near future!

Try our Home Loan Calculator
Loan Calculator
Try Lumina Homes' loan calculator and get an estimate computation for your preferred Lumina property and home model.