Top 10 Trails and Hikes in San Miguel Bulacan
19 September 2022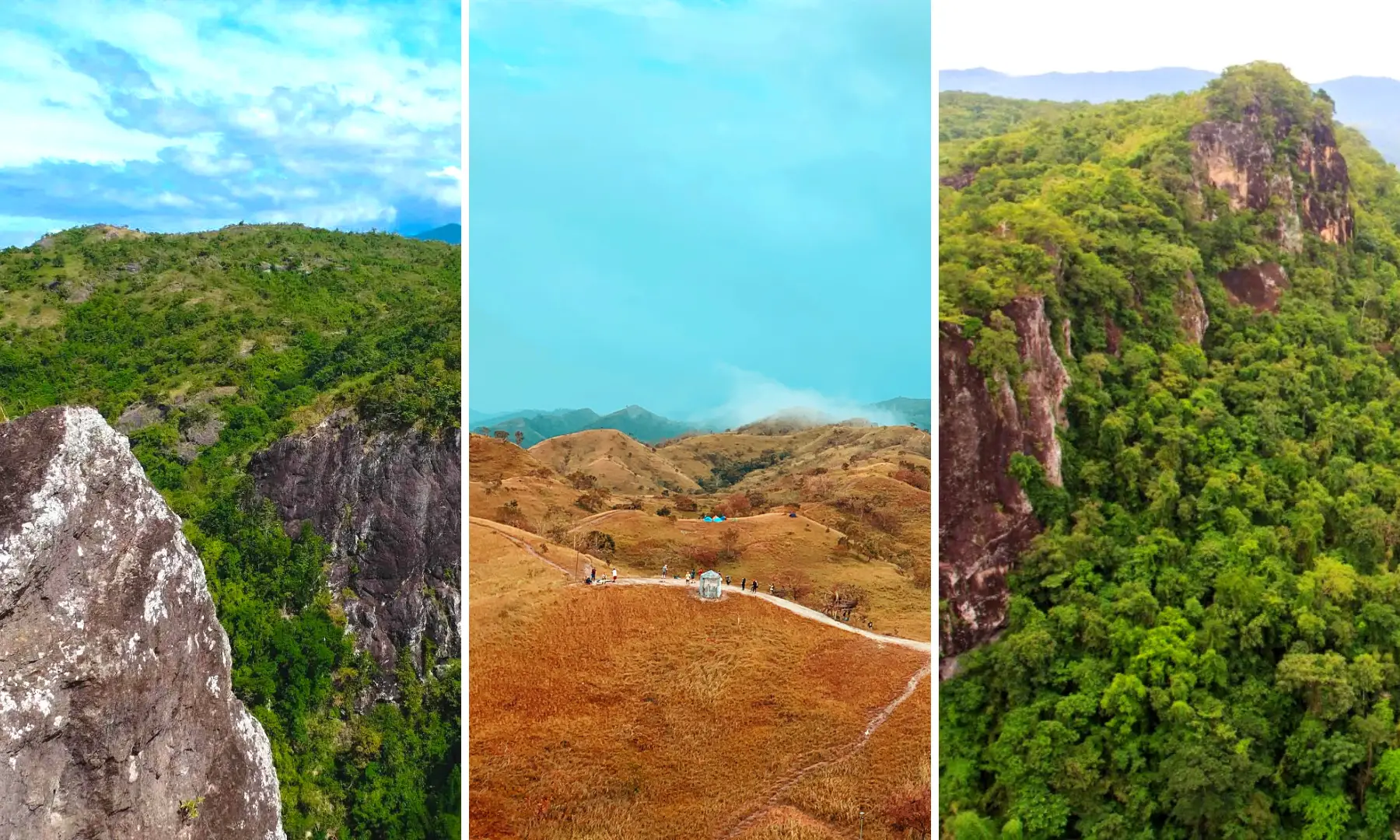 As we begin to accept living with the coronavirus, with travel restrictions lifted and the outdoor use of face masks now declared optional, the tourism industry is back on track with more tourists visiting spots previously vacated due to the threat of the coronavirus disease.
With Covid protocols more lenient, spending the weekend through outdoor activities after a tiring week at work is a well-deserved break from the noise pollution of city life. Hiking, or going for long walks through challenging trails is one of the best outdoor adventures that both couch potatoes and trek enthusiasts could try as an investment to Mother Nature.
In this list, we will highlight one of the municipalities in Bulacan as a growing tourism spot for hiking, spelunking, and relaxing through its marvelous waterfalls within the Biak na Bato National Park area.
10 Best Trails in San Miguel, Bulacan
Bulacan is a Central Luzon province north of Metro Manila and known for being the birthplace of Philippine national heroes, historical events immortalized in Ambeth Ocampo books, and being the treasure trove of pyrotechnics in the town of Bocaue.
But there is more to the Bulacan province than meets the eye.
Discover Bulacan differently through the first-class municipalities of San Miguel and neighboring town Doña Remedios Trinidad. These borders feature a variety of trail sites that lead to Instagrammable summits and exquisite sceneries.
If you're on the lookout for the top hiking experience in this province known for everything but its nature adventures, this feature is for you. Arranged in overall difficulty level and average time it takes to get to the destination.
1. Madlum Cave
Beginning this list with the limestone cave in the Biak na Bato National Park as the starting point. It is a deceptively very easy trail requiring only 10 minutes of completion. But don't be too confident with the short treading time: you will need to cross rivers, so don't expect to reach the finish line dry!
Quick trivia: Madlum Cave is where the popular GMA series "Mulawin" was filmed.
2. Bahay Paniki Cave
Considered an easy, straightforward trail is the House of Bats a few hundred meters southward from the Aguinaldo Cave. This 3.7-kilometer journey is gauged to be completed by trekkers within 77 minutes. The challenge is in the narrative of tourist guides that there may be snakes and scorpions lurking along the way, what with how the entrance is being surrounded by tall plants and rough boulders.
But once inside the cave, you will be oblivious of any lingering fear after bearing witness to the amazing rock formation of stalactites and stalagmites.
3. Tila Pilon Hills
Dubbed as the Chocolate Hills in Bulacan, Tila Pilon Hills is an hour's worth of hiking with its 3.4-kilometer length, with mainly flat terrains. After enduring the scorching heat, heading to the Talon Pari Falls in no time will certainly relax you. If you're the adventurous type, you can cliff dive your way to exhilaration, then spoil yourself with a variety of foods scattered in banana leaves.
Tila Pilon Hills was also featured in the popular "Amazing Earth" stories of the GMA network, the country's leading mass media giant. It was hosted by Dingdong Dantes.
4. Mount Manalmon
The famous Mt. Manalmon is perfect for beginners. A doable 3.7-kilometer in length and an expected time of arrival at the pinnacle within 70 minutes, reaching the rocky summit is a visual treat, with Mt. Arayat in Pampanga to the north and Sierra Madre to the east as parts of the breathtaking scenery.
From the Madlum River, you can cross the charming hanging bridge, or try the monkey bridge comprising two cable wires for a challenging river crossing to the jump-off point. If you're up for another adventure, several meters away is the jagged cliff of the beautiful Mt. Gola.
5. Mount Gola
Considered the twin sister of Mount Manalmon, Mt. Gola is a 4.7-kilometer hiking adventure that is guaranteed to exhilarate you upon reaching its exquisite peak. You will traverse the same paths as Mount Manalmon, except that it is 36 meters higher than the latter.
Mount Gola is doubtless more challenging with another half an hour trek time from Mount Manalmon, which may even require you to crawl for safety if you're not an experienced mountaineer. After surviving jagged cliffs and another knee-deep stream crossing besides the Madlum river, you will heave a sigh of relief and pleasure from the worthwhile climb to the delightful summit.
6. Bayukbok Cave Trail
A spelunking adventure toward this cave makes you hit two destinations as you will also pass through Mt. Manalmon. The Bayukbok Caves are a series of caves where our dauntless Katipuneros secretly held meetings during the Revolution against the Spaniards. Now, it's a tourist spot gaining more popularity for trek enthusiasts.
Trekking time may be shorter than most in this list, but its rock formations and jagged cliffs make it a challenging uphill adventure that first-timers may find both exciting and anxiety-inducing.
7. Verdivia Falls
If you fancy an afternoon drenched in waterfalls after a burning hot, albeit careful day hike, Verdivia is the perfect, majestic destination. This 5.1-kilometer, 1.5-hour hiking challenge will soak your feet even before you reach its splendor of beauty.
You will be crossing multiple rivers and scrambling through steep slopes, but everything will be compensated for after reaching the serene and relaxing place.
8. Digo's Hills
A hill is a mountain's younger brother, at least in the context of having a lower elevation. In this part of Bulacan, Digo's Hills offers stunning views at the summit, an opportunity for a nighttime campsite, and an early morning majestic view of sunrise.
This is best for those who want to spend the night in the wild, with only minimal to almost no internet connection. Others may find not having Wifi connectivity as the worst that could happen to a journey in the great outdoors, but for people who genuinely desire peace and want to be disconnected from a digitally oversaturated world, a night-time campsite bereft of internet is an opportunity for respite.
9. Mount Mabio
Experienced trekkers wouldn't settle with the relatively easy ascent toward Mt. Manalmon's summit, so they head further to Mount Mabio—six kilometers in length and one-and-a-half hour of trekking time. Mount Mabio boasts of being one of the highest mountain range within the confines of the Biak Na Bato National Park, and offers astonishing limestones at its pinnacle.
10. Mount Susong Dalaga
Literally the Maiden's Breast in English, Mount Susong Dalaga is arguably the most challenging hiking adventure on this list, with a total length of 9.5 kilometers, and the trekking culmination is estimated at about 2.5 hours.
Along the way are a melange of limestone boulders, bamboos, and trees, and paths are a mixture of straight footpaths and craggy slopes, enough to render inexperienced trekkers wanting to get some rest. Ample consolation from feelings of tiredness is found at the summit, where you can take a plethora of My Day-worthy photos to immortalize your experience.
Must-Dos and Essentials Before Hiking
Once you've found your target destination(s) from our top-ten list, we also listed down a few reminders prior to your scheduled hiking day. This will ensure that you are going to enjoy your trip and make the most out of your weekend activity.
Have enough sleep before the trip.

Your hiking trip would last more than an hour of trekking steep footpaths and crossing multiple challenging rivers. It will require your energy, and if you haven't had a good night's sleep, you may end up not enjoying the trip itself or be sick the next day.

Hike early.

Treat it as an early morning exercise to boost your physical health. Hiking early also allows for more time to maximize the entire day before hitting nighttime. If you plan to spend the night in the great outdoors, even better. Enjoy the peace and the calm of nature and make the most out of your weekend outdoor adventure!

Bring money for hiking fees.

Needless to say, hiking at tourist spots is not for free, but you will be comforted by the fact that you're paying hardworking tourist guides, the locales, and helping to boost the tourism sector in that community. You will have to pay for the registration fee, entrance fee, and the locale guide. So don't forget your wallet.

Bring sufficient water and food.

It's going to drain your energy with a few hours of trekking, so bringing adequate water and food for snacks will reenergize you. Especially for beginners, you may find yourself pausing to catch your breath, and water can rehydrate you from exhaustion and extreme heat.

Wear the right hiking clothes.

Weather condition plays a big role in your choice of hiking clothes. Assuming the temperature is summer-warm, wear comfortable hiking shoes and clothes. Do not wear slippers, and instead wear a pair of shoes or hiking sandals that you're willing to soak in crossing rivers and potentially damage in treading through jagged footpaths.

Pray for a safe hike ahead.

You don't have to be religious to whisper a quick prayer before kickstarting your trip with your family, friends, partner, and colleagues. A prayer gives everyone peace of mind and reduces anxiety from fear of the unknown.
Be near these hiking spots and own a Lumina Homes in San Miguel!
Proximity to nature is an opportunity to reflect and pause from the hustles and bustles of the metro. With a Lumina Homes community situated in the heart of San Miguel in Bulacan, you can spend your preferred hiking day with the family for a worthwhile nature adventure.
If you have a prospect of buying an affordable house and lot for sale, Lumina Homes offers house and lot in the Philippines with various subdivision amenities for your comfort and convenience. Get an affordable house and lot now by sending us a message via this website or our social media channels via Facebook, Instagram, and Twitter.

Try our Home Loan Calculator
Loan Calculator
Try Lumina Homes' loan calculator and get an estimate computation for your preferred Lumina property and home model.