Living in Nueva Ecija: 6 Best Things That Will Make You Want to Move in Cabanatuan for Good
23 July 2021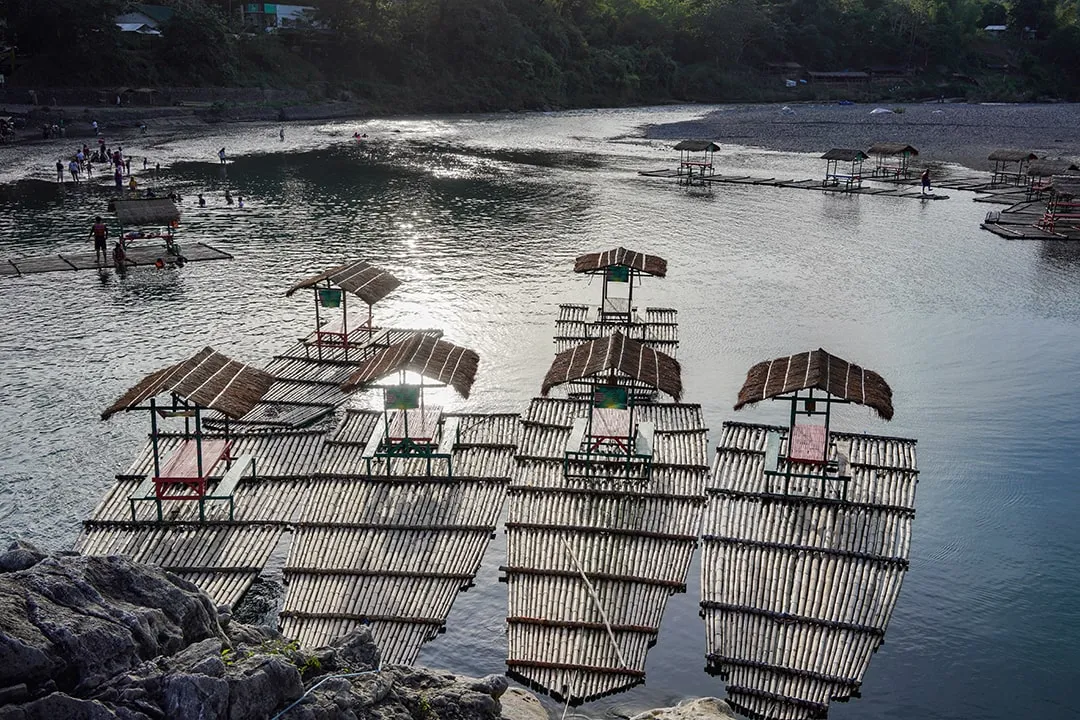 Investing in a house and lot is definitely a major life decision, and deciding on where to live permanently can be difficult as you have to consider a lot of things: location, transportation, business, job, and educational opportunities, and the list goes on.
Most of us want a progressive life but is the everyday traffic struggle in the metro worth it? Some may say yes, but others would rather choose a simple and calmer life in the province. If you are the latter, you might want to consider Nueva Ecija as your future home location.
Not only does it boast abundant rice resources but also everything that will help you achieve the work-life balance you are aiming for. From the stunning wonders of nature and delicious cuisine to the fun and electrifying festivals, life in Nueva Ecija is something anyone would love to experience.
What You'll Love About Living in Nueva Ecija
Living in the province does not mean you'd have to sacrifice fun and beauty. In fact, most of the time, it's in the province where you'd have a greater living experience because of its surroundings, culture, and peace. Here are six reasons why you should consider living in Nueva Ecija.
1. Quality education is within reach.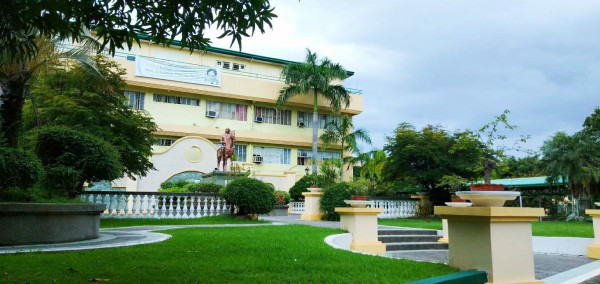 Commuting to school can be quite challenging sometimes, especially if you are far away. With so many schools, colleges, and universities in Nueva Ecija offering all levels of education, you would no longer have to move to a different area for quality education.
Among the most prominent educational institutions in Nueva Ecija are Science High School Extension, Wesleyan University - Philippines, College of Immaculate Concepcion, Phinma-Araullo University, AMA Computer Colleges, Cesar Vergara Elementary, Great Values Learning Center, Schuller Christian Academy, Cabanatuan Adventist Elementary School, Christian Faith Montessori, and St. Christopher Montessori.
2. Your everyday views are sprawling scenic landscapes.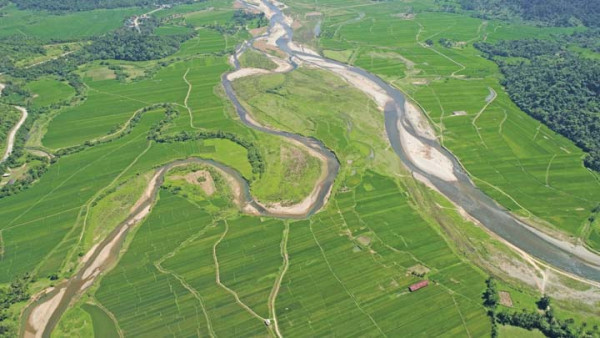 Living in Nueva Ecija means walking around with a view of the picturesque rolling hills and mountains that stretch as far as the eyes can see. There you would not be worrying about having to breathe polluted air, nor be pressured by the fast-paced life. Because when you are in the province, time moves slowly, allowing you to cherish every single moment.
3. Tourist spots are only a few trips away.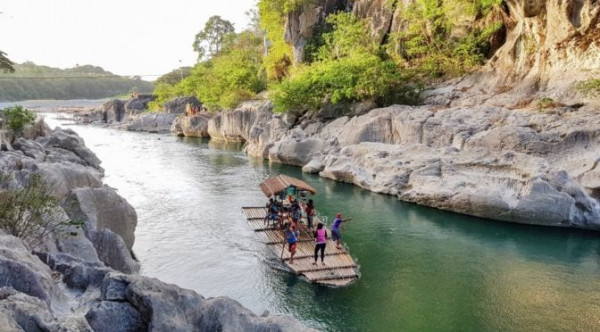 If you are a nature-lover or just someone who loves to explore the outdoors, then you would enjoy living in Nueva Ecija. As the Department of tourism describes it, Nueva Ecija is the agricultural haven of Central Luzon and gateway to the mountains. The province is brimming with natural resources and breathtaking views of the mountains, rolling hills, farmlands, rivers, and more. If you are living in Nueva Ecija, going on a trip with your family will be more convenient as most of the time, you only have to ride a tricycle to get to your point of destination.
Here are some of the must-see tourist spots in Nueva Ecija:
The name of Minalungao was derived from a conjunction of the words mina and lungao which means "a mine of gold." While there may not be mines of gold there, Minalungao National Park is a gem that many people appreciate.
Just an hour away from Cabanatuan City, you would set your feet on this protected area featuring a breathtaking view of Peñaranda River and rock formations. There you can enjoy a day of cliff diving, fishing, and water rafting.
If you want to go for a leisure walk alone or with your loved ones, consider visiting Freedom Park located in front of the Old Provincial Capitol. Freedom Park has a wide area where you can walk, bike, or jog. One of its main attractions is the monument of General Antonio Luna, who was assassinated in Cabanatuan City.
Camp Pangatian War Memorial Shrine
Before this became a memorial shrine today, it served as an American military camp. When the Japanese occupation occurred in the Philippines, the camp was used for allied prisoners and became the largest prisoner-of-war camp in the Philippines.
Camp Pangatian War Memorial Shrine now aims to remember the Filipino heroes who stopped the Japanese troops from advancing to the Pangatian Concentration Camp, which freed 516 World War II prisoners.
Inside this memorial shrine, you will see various memorabilia, monuments, and murals remembering the brave Filipino-American soldiers.
Located within the 200-hectare Sabani Estate Agricultural College, the ten-foot Gabaldon Falls are surrounded by huge rock formations and rippling ice-cold water. This place is perfect if you want to escape the summer heat or just want a refreshing dip any time of the day. Bring your family and friends to Gabaldon Falls for a lovely bonding moment.
Get a taste of Egypt without even booking a flight because, in Cabanatuan, there is a Persian and Egyptian-inspired hotel that will bring you to Egypt. Its facade will already make you feel you are in the desert looking right at the Great Sphinx of Giza. This is perfect if you want to relax a bit and enjoy a "me time" or with your significant other.
NFA Grains Industry Museum
Filipinos love food, especially rice, as it is a staple in every meal. But isn't it more fun when you consume both the actual rice and its history? Good thing the National Food Authority (NFA) Grains Industry Museum allows you to see the evolution of the rice industry and a glimpse of the Philippine culture. If you have guests who came from a place where eating rice isn't common, they might find this NFA Grains Industry Museum interesting.
4. Farm-to-table goods.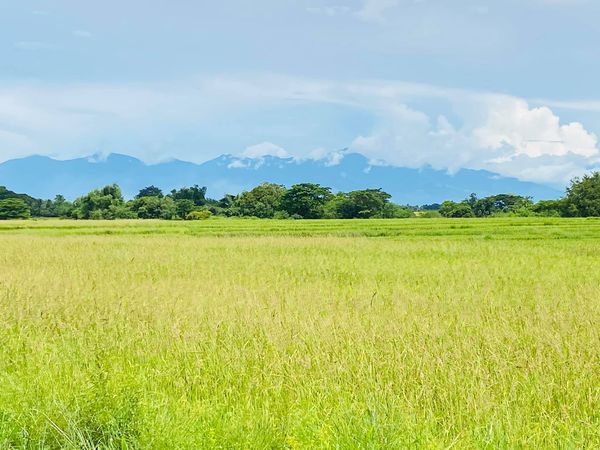 Dubbed as the Rice Granary of the Philippines, Nueva Ecija boasts high-quality rice and is among the top producers in the country. But aside from rice, you can also get other foods such as fruits, vegetables, dairy products, and different kinds of meat that are guaranteed fresh since you are surrounded by places where there are rich natural resources. Plus, the prices are more affordable than those in Manila.
And if you want to explore the most delectable and popular dishes, you'll fall in love with Nueva Ecija's Batutay Longganisa. Cabanatuan's batutay is unique as their longganisa is beef-based. You can get your batutay sweet or garlicky, although both will surely be your family's new favorite. And for dessert, Puno's Ice Cream & Sherbet will not disappoint you and the kids. They are the top homegrown ice cream brand that has been offering frozen treats to Novo Ecijanos for around six decades. There are also good cafes in Cabanatuan!
5. Going to and from Nueva Ecija is more convenient.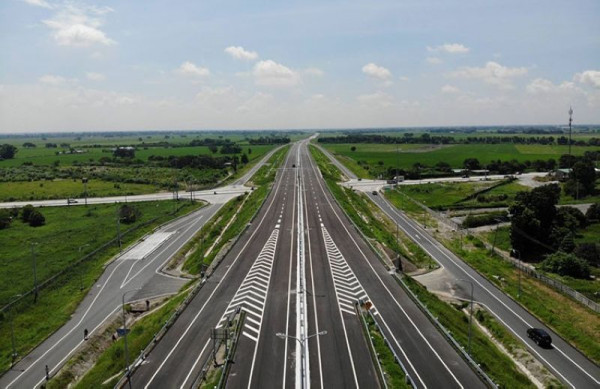 Gone are the days when you had to spend so many hours on the road to reach your point of destination because, with the newly-built and upcoming road infrastructure projects in the province, traveling will be so much easier... and faster!
Before, the travel time to Manila was about 4 to 5 hours, but with the North Luzon Expressway (NLEX) and the Subic–Clark–Tarlac Expressway (SCTEX), the travel time is reduced by half, allowing you to travel only 2 to 3 hours.
Another road infrastructure project that will benefit motorists is the Central Luzon Link Expressway (CLLEX) that had just recently opened. It is a four-lane extension of CLLEX Phase I and connects Cabanatuan City and San Jose City, passing through the municipalities of Talavera and Llanera in Nueva Ecija, and is expected to cut travel time between Tarlac City and Cabanatuan from 70 minutes to just 20 minutes.
According to the Department of Public Works and Highways, CCLEX "provides fast, safe, comfortable and reliable means of transportation from Metro Manila to various destinations in the Central Luzon area for socio-economic development, thus contributing to the decongestion of over-concentration of Metro Manila."
6. Great business opportunities.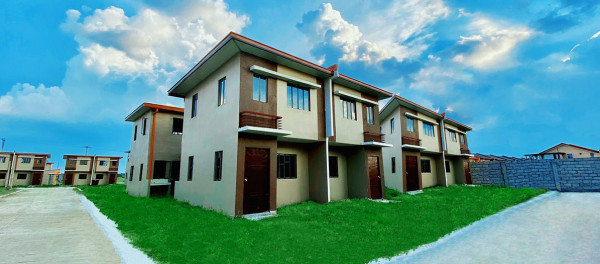 Nueva Ecija may be a landlocked province from the metro, but that doesn't mean it's not thriving. In fact, great business and job opportunities are constantly growing, so you wouldn't have to rent a place in Manila and leave your family behind to brave life in the metro without any assurance.
Find your affordable house and lot in Cabanatuan through Lumina Homes.
If you are looking for a house and lot in Cabanatuan that fits your budget, Lumina Homes is a great option. It is the affordable housing arm of Vista Land, the Philippines' largest homebuilder known for housing brands including Camella, Lessandra, and Vista Residences, among others.
Through its low cost housing, getting the dream house and lot is made achievable for every Juan as one of the missions of Lumina Homes is to provide low cost housing in the Philippines that will make the dream of owning a house and lot attainable.
What's great about the Lumina properties, aside from their affordability, is that all projects have great amenities and are strategically located near major establishments, schools, and transportation hubs to maximize the way you live in the province.
Address: Brgy. Valle Cruz, Cabanatuan City, Nueva Ecija
Amenities: Playground, Gazebo, Covered Court, Shuttle Service, Guarded Entrance
Playground

– Lumina Cabanatuan has a play area designed to provide a safe place for children that facilitates recreation.

Gazebo

– A roofed structure that offers an open view of the playground area and is used for homeowners' relaxation and entertainment.

Covered Court

– A covered facility provided for homeowners' physical sports activities.

Shuttle Service

– A service exclusive for homeowners.

Guarded Entrance

– Safe community with guarded entrance and 24/7 roving guard.
House and Lot in Cabanatuan:
Angelique Duplex

Armina Single Duplex

Armina Single Firewall
Nearby Establishments:
Marketplace, Malls, & Leisure Areas
All Home Cabanatuan (Coffee Project, All Day Supermarket)

SM City Cabanatuan

Waltermart

NE Pacific Mall
Schools, Colleges, & Universities
Science High School Extension

Wesleyan University - Philippines

College of Immaculate Concepcion

Phinma-Araullo University
Hospitals & Clinics
Wesleyan Hospital

Nueva Ecija Doctors Hospital

Immaculate Conception Medical Center
Places of Worship
Saint Nicholas of Tolentine Parish Cathedral

Dambana ng Ina ng Laging Saklolo

Crypta Cathedral Cabanatuan

Immaculate Conception Chapel
Transport Terminals
Cabanatuan City Central Terminal

SM City Cabanatuan Terminal
Local Government Offices
Land Transportation Office
Home Financing Options: pag ibig housing loan, bank financing, spot cash
PAG-IBIG HOUSING LOAN
Offers lowest possible interest rate

14 months of down payment term

Maximum of 30 years loan term
BANK FINANCING
Fast approval of the home loan

16 months of down payment term

Maximum of 20 years loan term
DEFERRED
24 months of payment, 0% interest rate

Just standard requirements needed
SPOT CASH
The client may pay the full total contract price and will be eligible for a discount:

10% discount if the payment was made seven days within the reservation date

8% if made within the reservation month

6% if payment was made within 30 days from the reservation fee
CONTACT DETAILS
Office Address: 2F JRS Bldg., H. Conception, Cabanatuan City, Nueva Ecija
Facebook Page: Lumina Cabanatuan
Google My Business: Lumina Cabanatuan Official | Affordable House and Lot in Nueva Ecija
Other Lumina Projects in the Area: Lumina San Jose at Caanawan San Jose City Nueva Ecija
HOW TO GET THERE
Via Commute
From NE Pacific Mall, ride a tricycle bound to Sta. Arcadia Cabanatuan City.

Pass into Camella Nueva Ecija (Lumina Cabanatuan is located inside Camella Nueva Ecija)
Via Private Vehicle
From Maharlika Highway, you can take the route at Circumferential Road straight to Cabanatuan City Central Terminal, then turn right going to Sta. Arcadia intersection. Turn right again and pass into Camella Nueva Ecija.

From Maharlika Highway, you can take the route at Mabini Homesite straight to Sta. Arcadia intersection. Turn right and pass into Camella Nueva Ecija.
Let Lumina Cabanatuan help you find your dream home today. With Lumina, you will be able to maximize the way you live in Nueva Ecija.
***
For more information about the house and lot for sale in Nueva Ecija by Lumina Homes, contact (0917) 629 6523.

Try our Home Loan Calculator
Loan Calculator
Try Lumina Homes' loan calculator and get an estimate computation for your preferred Lumina property and home model.