Top 3 Reasons Why Pililla Makes an Awesome Location for Your Property Investment
26 September 2021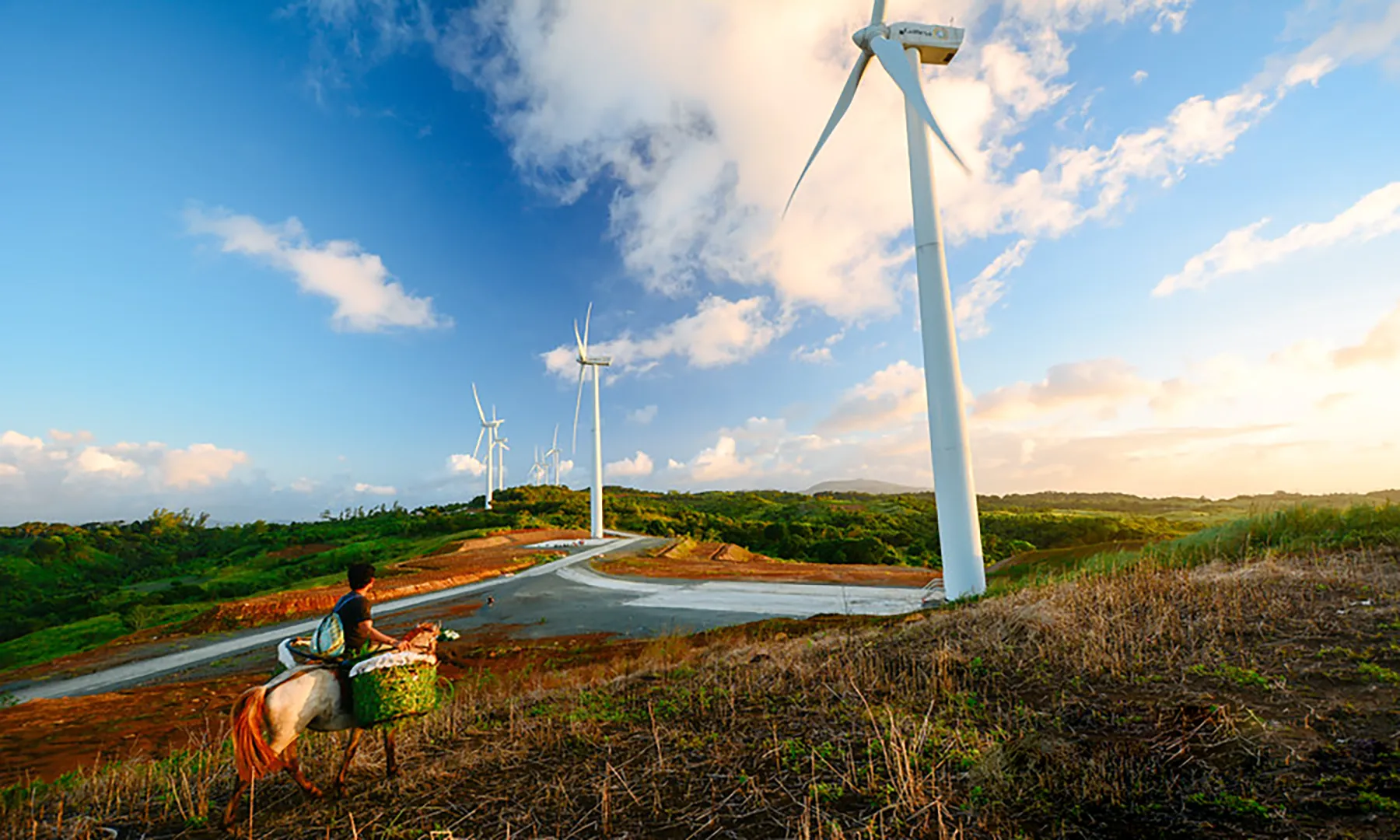 Known as the green field municipality of Rizal province, Pililla lives up to that name as it is surrounded by farms, hills and trees. Just a few hours away from Metro Manila, it could be your next comfortable and convenient home away from the city. It is also slowly becoming more known to tourists recently, but what makes it worthy of your consideration to make it your new home?
1. Its tourism industry is progressing.
When thinking of windmills in the Philippines, Bangui Wind Farm in Ilocos Norte is probably the first one that'll come to your mind. But unknown to some, there is another Windmill Farm located in Pililla. The said windmills provide electricity to some parts of Rizal and even Metro Manila. These windmills also help preserve nature in the municipality as it is a renewable energy and does not pollute the air like some energy sources. The farm has a visitor center where you can learn more information about the windmills.
Aside from being a source of energy, Pililla Wind Farm has also become a favorite destination among bikers and motorcycle riders because of the breathtaking view and fresh air that await them. Some villages also offer trekking where you can get a good view of the municipality's greenery and the Laguna Lake.
If you are an animal lover, they also have the Lyger Animal Sanctuary where you can see some rare animals. This includes the liger or the hybrid offspring of a male lion and a female tiger. And if you're someone who just loves food, make sure to drop by at the popular Bulawan Floating Restaurant to fill your hungry tummy. Aside from the bountiful meal, this restaurant also lets their guests try fishing a variety of freshwater fish. All these things will surely make living in the province worthwhile.
2. Its natural beauty provide a scenic view and good opportunity for businesses.
As mentioned earlier, nature is well preserved in this town. This makes it ideal for starting an agriculture business. There are actually some pineapple farms in town where they allow tourists to explore. Mind you, pineapples in this area are said to be the sweetest in the Calabarzon region. Bamboo is also abundant in this area and locals use it for crafting souvenir items. They even use bamboo shoots for their delicious recipes. Eateries would also be a good business to start to serve the cyclists, motorcycle riders and other tourists.
3. Road networks make it more convenient to travel to nearby provinces.
Although trees and plants are dominant in this town, Pililla also has road networks that make traveling easier to Laguna, Quezon Province and other municipalities in Rizal. It is just close to Tanay so you can easily travel to the popular Masungi Georeserve. And while Pililla has churches, other famous religious sites like the Antipolo Cathedral are just a drive away. It also takes about two hours to get to Metro Manila depending on the traffic so it's just easy for you to get back if you ever had to run errands in the cities there.
These are just some of the things that Pililla offers and if more people choose it as their new home, more goods and services will surely come to it. It can give you a home away from the busy city life without taking away convenience and opportunities for you.
Find the best property investment in Pililla through Lumina Homes
Thinking of moving to Rizal province for good? Or just want to build a new house in your hometown? Lumina Homes is an ideal choice for choosing the best developer for affordable property investment for OFWs (Overseas Filipino Workers) and city dwellers.
Lumina Homes is the affordable housing arm of Vista Land, the Philippines' largest homebuilder known for housing brands including Camella, Lessandra, and Vista Residences among others.
Through its low cost housing, getting the dream house and lot is made achievable for every Juan as one of the missions of Lumina Homes is to provide low cost housing in the Philippines that will make the dream of owning a house and lot more achievable.
What's great about the Lumina properties, aside from its affordability, is that all projects have great amenities and are strategically located near major establishments, schools, and transportation hubs to maximize the way you live in the province.
An Ideal Property Investment for OFWs & Starting Families
We at Lumina understand the struggle of OFWs dreaming of a better life for their families. Life abroad and away from your loved ones isn't easy. So to help you out plan a brighter future for your family, away from the chaos of the metro, Lumina Pililla will aid you to find a good home in a good location for a very good price.
Located at San Antonio Feeder Road Brgy. Quisao Pililla, Rizal, Lumina Pililla is a great property investment for OFWs as it offers houses and lots for sale in the Philippines that are not just affordable but exude quality. This project is just 1 minute away from the National Road, and 3 minutes away from schools, market and other establishments. From Lumina's site, you can have a glimpse of a very well known Pililla Windmill and Laguna de Bay. Our project is also just 5 to 10 minute away from Rizal's tourists spots such as Pililla Windmill, Laguna de Bay, Bulawan Floating Restaurant, Bahay bakasyunan, Martessem, Treasure Mountain, JE Camp, Daranak Falls, Punta de Fabian, and so much more.
So if you are looking for a budget-friendly townhouse for sale Philippines in a new area across the country, you'll not regret choosing Lumina Homes.
Here's everything you need to know about Lumina Pililla:
Amenities
Gazebo

Playground

Basketball Court
House and Lot for sale in Pililla:
Anna Rowhouse:

It is a 24 square meter

house and lot for sale in Pililla

on a regular 36 square meter lot. Its features include a living area, dining & kitchen, 1 bedroom provision, 1 toilet & bath, and service area.

Angeli Single Firewall

- It is a 42 square meter

house and lot for sale in Pililla

on a regular 54 square meter lot. Its features include a living area, dining & kitchen, 3 bedroom provision, 1 toilet & bath, 1 carport provision, and service area.

Angeli Duplex:

It is a 42 square meter

house and lot for sale in Pililla

on a regular 54 square meter lot. Its features include a living area, dining & kitchen, 3 bedroom provision, 1 toilet & bath, 1 carport provision, and service area.

Angelique Townhouse:

It is a 35 square meter

house and lot for sale in Pililla

on a regular 36 square meter lot. Its features include a living area, dining & kitchen, 2 bedroom provision, 1 toilet & bath, 1 carport provision, and service area.
Payment Options: Pag-IBIG housing loan, Bank Financing, Spot Cash
PAG-IBIG HOUSING LOAN
Offers lowest possible interest rate

14 months of down payment term

Maximum of 30 years loan term
BANK FINANCING
Fast approval of home loan

16 months of down payment term

Maximum of 20 years loan term
DEFERRED
24 months of payment, 0% interest rate

Just standard requirements needed
SPOT CASH
The client may pay the full total contract price and will be eligible for discount:

10% discount if the payment was made 7 days within the reservation date

8% if made within the reservation month

6% if payment was made within 30 days from reservation fee
That being said, what property investment for OFWs is better and more affordable than Lumina Pililla?
HOW TO GET TO LUMINA PILILLA
Via Commute
From LRT-Santolan or SM Masinag, ride a jeepney going to Antipolo Shopwise or Unciano, alight at Shopwise, ride a jeep going to Tanay, then ride a jeep going to Jalajala or Malaya. Alight at San Antonio Feeder Road Bgy. Quisao, Pililla Rizal then ride a tricycle going to the site.
Via Private Vehicle
From Starmall Edsa Shaw Head southeast on Ortigas Ave. toward ADB Ave., continue on Ortigas Ave. or Ortigas Ave. Ext. Take E. Rodriguez Avenue and National Road to Manila E Rd/R-5 in Morong, continue on Manila E Rd/R-5 to Pililla then Turn left onto San Antonio Feeder Rd.
Get your money's worth with Lumina Pililla. Start investing in a new property now where your family can live comfortably or make it a new source of income in the future. Contact us now and let Lumina Homes help you on your real estate investment journey to build your dream home.
Related Articles:
***
For more information about the affordable house and lot for sale in Pililla of Lumina Homes, please contact (0917) 629 6523.

Try our Home Loan Calculator
Loan Calculator
Try Lumina Homes' loan calculator and get an estimate computation for your preferred Lumina property and home model.