Why Homeowners Choose to Live in Pampanga?
27 October 2022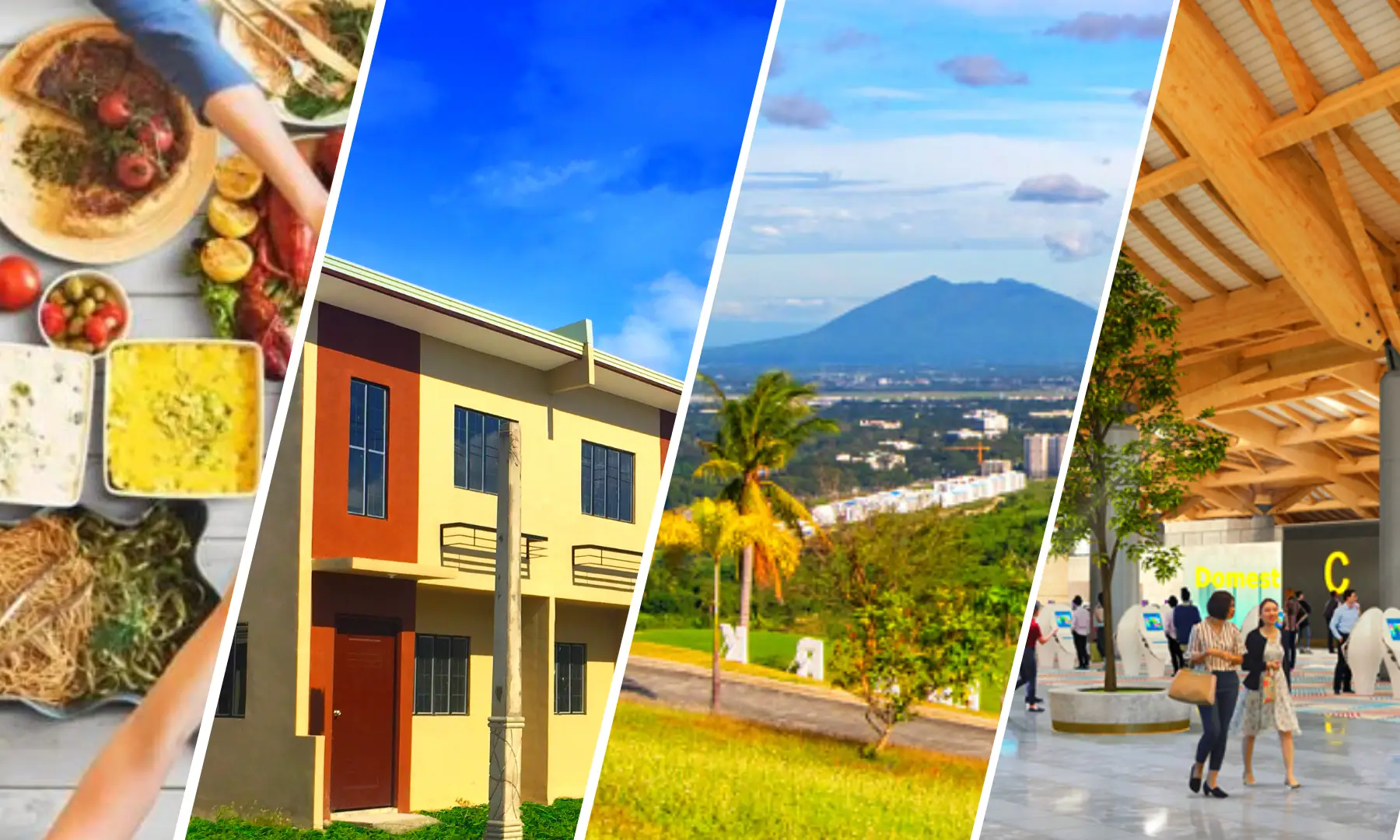 There is an increasing trend among people to move outside Metro Manila in order to live a simpler and pollution-free life. And to continue pursuing their respective careers in the metro, people are flocking to provinces like Pampanga that are close to the high-rise area. Most of these provinces are connected to nearby cities and provinces by major expressways and roads. Among the most desirable provinces to move to nowadays is Pampanga.
Hence, if you're considering moving to this amazing province, we'll provide you with enough information to see if purchasing an affordable house and lot in Pampanga is truly worth it.
Know more about Pampanga
The province of Pampanga is officially known as Lalawigan ning Pampanga (Kapampangan: Lalawigan ning Pampanga; Tagalog: Lalawigan ng Pampanga). The province of Pampanga is located northwest of the Central Luzon region. It is bordered to the north by Tarlac province and to the northeast by Nueva Ecija province.
Spaniards named the province La Pampanga after encountering natives along the Pampanga River's banks (pampang). It was established in 1571, making it the first Spanish province on Luzon Island (Cebu is older, having been founded by the Spaniards in 1565 in Visayas). When Great Britain conquered Manila being part of the Seven Years' War, Villa de Bacolor temporarily served as the Spanish colonial capital. That's why it holds so much history that makes Pampanga truly historical.
Is Pampanga a City or a Province?
Located in the south-central part of Central Luzon, Pampanga is an administratively independent province covering 2,002.20 square kilometers (773.05 square miles). The 3 cities you can find in the province of Pampanga are Angeles City, Mabalacat City, and San Fernando City. All are highly-urbanized cities that offer a wide array of career opportunities as well as premium locations for your residential plans.
In terms of geographical area, Angeles makes up 2,062.47 square kilometers (796.32 square miles). There are five provinces that border the province: Tarlac (north), Nueva Ecija (northeast), Bulacan (east), Manila Bay (central south), Bataan (southwest), and Zambales (northwest).
Mount Arayat, a distinctive mountain, and the famous Pampanga River are among its most notable features. The largest municipality in Angeles City is Porac, with 314 square kilometers (121 square miles); the second is Candaba, with 176 square kilometers (68 square miles); and the third is Floridablanca, with 175 square kilometers (68 square miles). With only 21 square kilometers (8.1 square miles), Santo Tomas is the smallest city.
What is Pampanga best known for?
Pampanga is recognized as the culinary capital of the Philippines for an excellent reason. The culture of Pampanga revolves around food and festivities to the point that people visit the province solely for these reasons. Also, this province is home to some of the most delicious and famous dishes in the Philippines, such as sisig, tocino, and kare-kare.
What Are the Advantages of Living in the Pampanga Province?
If you live in the city, congestion and traffic make you want a second home or a new place to live. If you're considering to invest in real estate, Pampanga is the place to be. The city is neither too far nor as crowded as Manila. Real estate developments have already begun to improve the quality of life they can provide. Having trouble making up your mind about Pampanga living spaces? Here are more reasons why you may want to consider it.
1. A convenient and easily accessible international airport.
With Clark International Airport nearby, you can travel locally and internationally with less hassle. This airport serves local and international flights every day, serving as the international gateway to the north. In comparison to Ninoy Aquino International Airport (NAIA), it's not as congested.
There isn't too much distance between Manila and San Fernando, Pampanga. By taking the NLEX, you can be in Quezon City within an hour. Hence, you can easily travel back and forth without having to stress about traffic. In fact, it takes longer to drive from Makati to Quezon City via EDSA during rush hour than from Pampanga.
2. Blessed with travel destinations that are fun and relaxing.
Clark Pampanga is home to an array of fun destinations that appeal to tourists, vacationers, residents, and retirees such as SandBox Alviera, Paradise Ranch, Zoocobia, and Nayong Pilipino. They can also enjoy the fresh air and picturesque views of Mother Nature on prime properties.
Whether you're planning to raise a family or retire, Pampanga living spaces offer a safe, peaceful and practical option. If you want to relocate or retire to this province, you don't have to disconnect from your Metro life since the North Luzon Expressway (NLEx) connects Pampanga to the Metro.
Pampanga's Interesting Food Culture and Heritage
The culinary capital of the Philippines showcases a wide array of culinary creations. Almost every corner in the province will provide you with good food selections from scrumptious Filipino dishes to exotic local cuisines, Pampanga will not disappoint! If you consider food to be an extremely significant deciding factor, then Pampanga is the place for you.
Aside from the food journey, Pampanga also offers a cultural heritage. Explore attractions like the San Fernando Train Station for a taste of the history and culture of Pampanga. This station dates back to the early 1900s and was operational until the Second World War. The site now houses a museum and a marker commemorating the Bataan Death March. It is also known for its valiant heroes and giant lanterns, in addition to its historical destinations.
Pampanga's Infrastructure Developments
1. Basa Air Base and Clark International Airport
Pampanga is strategically situated at the crossroads of central Luzon and offers superior accessibility by air and land. Located in Floridablanca and the Clark Freeport Zone, Basa Air Base, and Clark International Airport are the two airstrips in the province. Also, there are a total of five municipal ports that function as fish landing centers in Pampanga. The municipalities are Guagua, Macabebe, Masantol, Minalin, and Sasmuan. Land travel to Pampanga is offered by highways and by buses.
2. North Luzon Expressway (NLEX)
The North Luzon Expressway (NLEX) stretches from Balintawak (Quezon City, Metro Manila) to Santa Ines (Mabalacat, Pampanga). As it travels along the route, it passes through variescities and municipalities of Pampanga, including Apalit, San Simon, Santo Tomas, San Fernando, Mexico, and Angeles City, before ending at Santa Ines in Mabalacat.
3. Subic–Clark–Tarlac Expressway (SCTEx)
To date, the Subic-Clark-Tarlac Expressway (SCTEx) is the longest toll expressway in the Philippines, measuring 94 kilometers (58 miles). Two interchanges are located in the Clark Freeport Zone: Clark North and Clark South. The southern terminus is located in the Subic Bay Freeport Zone and the northern terminus is located in the Clark Freeport Zone. An interchange at Mabalacat connects the expressway with the North Luzon Expressway. On the other hand, the northern terminus of the system is situated in the Tarlac City Central Techno Park.
4. MacArthur Highway, and Jose Abad Santos Avenue
Apart from expressways, national highways are also available in the province. There are two major national highways serving Pampanga: the MacArthur Highway and Jose Abad Santos Avenue. Highways are complemented by secondary, tertiary, and provincial roads, all to provide convenience and ease of travel.
Secure an Affordable House and Lot Property with Lumina Homes
Are you interested to live in the Culinary Capital of the Philippines? Lumina Homes got your needs covered! We offer affordable houses and lot properties to help Filipino families build a home they can proudly call their own. If you're tired of living in bustling areas like Makati City and other major cities in the metro, it's time for you to settle down and enjoy tranquil living.
Lumina Homes will provide you with a self-sustaining community of your choice in your preferred location across the Philippines. Your safety is one of our utmost priorities, hence, you are provided with a 24/7 guarded entrance and functional amenities that you and your family can enjoy. If you're ready to get your own real estate property in the beautiful province of Pampanga and experience better living, kindly reach out to our Lumina Pampanga accredited sellers to get started!

Try our Home Loan Calculator
Loan Calculator
Try Lumina Homes' loan calculator and get an estimate computation for your preferred Lumina property and home model.