Must Visit Beach Resorts near Lumina San Juan La Union
8 August 2022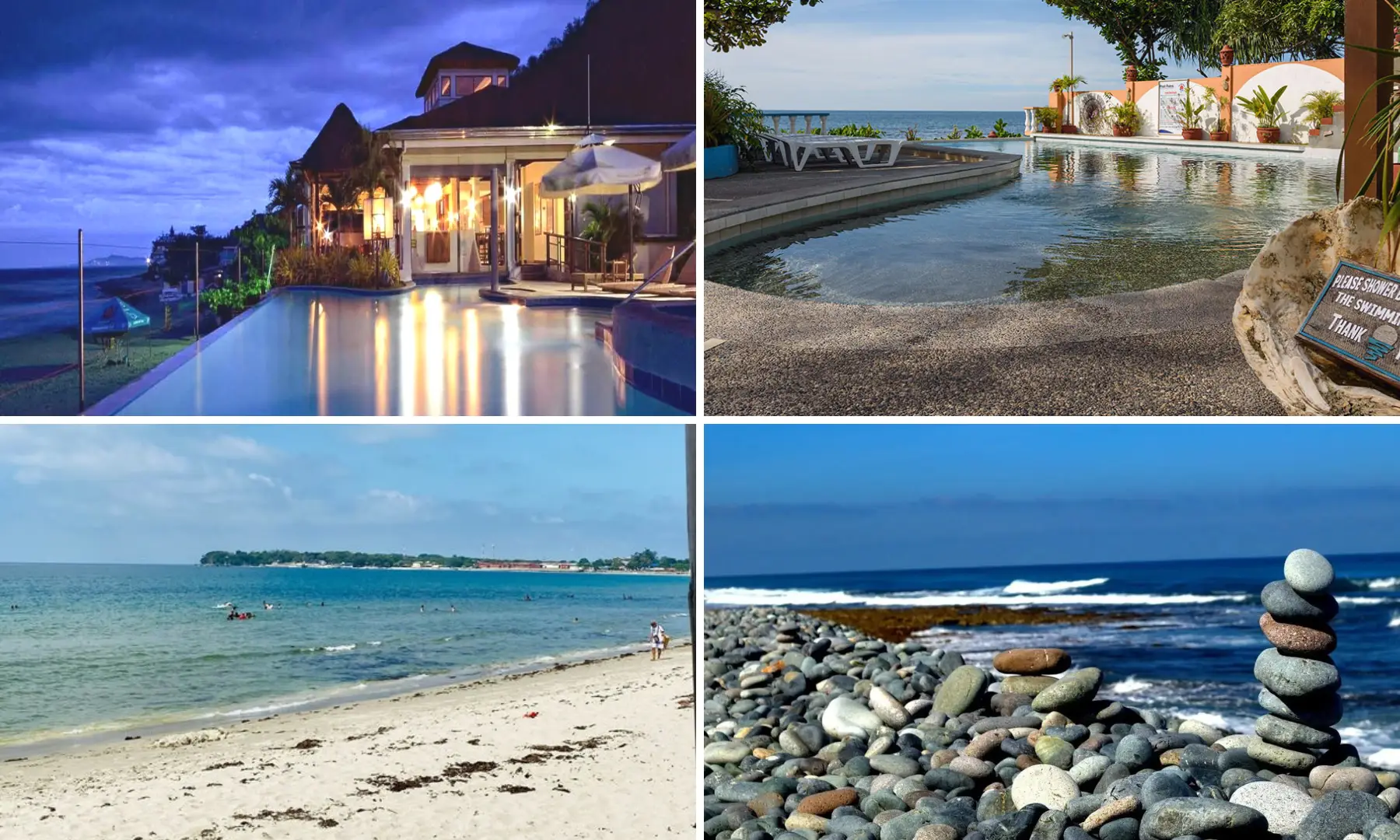 La Union has become one of the most popular eco-tourism destinations in the Philippines because of its vast range of eco-cultural attractions. Because of the strong waves that make it excellent for surfing, it has been called "Surfing Capital of the North."
As it happens, first thing that jumps to mind when most people think about the beaches of La Union is surfing. For surfers and photographers, the region is renowned for its monster waves and photogenic locales that evoke the hippy and beach lifestyles of bygone eras.
With a six-hour trip from Manila, you'll be able to enjoy a relaxing beach vacation or a day of surfing. The province attracts not only surfers from the local area but also those from the worldwide circuit.
Yet, despite its reputation as the "Surfing Capital of the North," the province of La Union has also several beaches that non-surfers may enjoy as well.
Must visit La Union Beach Resorts for both locals and tourists
We collected some of the top La Union resorts near Lumina San Juan that our residents and future homeowners will surely enjoy!
Thunderbird Resorts – Poro Point
Thunderbird Resorts - Poro Point in San Fernando, La Union, is a popular resort with it being dubbed the Santorini of Asia. Popular among Filipino tourists, this Spanish-style estate with views of the West Philippine Sea and San Fernando Bay is perched high on the edge of a cliff above the bay. It has a 7.4 km distance to Bauang Beach while it's about 9.3 km from San Juan Beach resorts.
Luxury accommodations, villas, restaurants with distinct menus, recreational activities, and a world-class casino are just some of the 5-star hotel amenities available. An all-weather nine-hole golf course is also on site. A total of more than 35 different accommodation configurations are available for guests staying at the resort, including 29 oceanfront luxury rooms and over 60 Santorini-themed rooms. As of now, they are constructing presidential suites that are expected to be accessible shortly.
Location: Poro Point Freeport Zone, San Fernando City, 2500 La Union (Around 32 minutes travel time from Lumina San Juan)
Kahuna Beach Resort
Kahuna Beach Resort is situated in the Municipality of San Juan La Union. With 40 boutique Balinese-inspired cottages, rest homes, and ocean villas overlooking the beach, it provides the greatest unique rooms. Their cottages are built using local grass covering created from natural materials which are also often used on Filipino and Balinese houses.
With its Big Kahuna Bar and Restaurant, it provides a variety of Asian and International food. There's a spa there called Spa Launa, in which you can have massages, body treatments, and facials for a relaxing stay. They also have a variety of trip packages to choose from, whether you're going north or south of La Union and Tangadan Waterfalls.
If you want to make a reservation with them, you can do it online and see the range of costs available for your desired accommodation type.
Location: National Highway, Brgy, San Juan, 2514 La Union (Around 12 minutes travel time from Lumina San Juan)
Aloha Pebble Beach
In the event that you've had your fill of white-sand beaches in La Union, Pebble Beach is an alternative resort for you. Pebble Beach is located near Luna, a town in La Union Elyu known for its Bahay na Bato tourist attraction. Locals gather pebbles from the Pebble Beach, sift them, and then hand-pick the nicest ones to sell to other nations since there are so many in the region.
Location: Bacnotan - Luna - Balaoan Rd, Luna, La Union (Around 37 minutes travel time from Lumina San Juan)
Acapulco Beach
With its pristine sands and crystal-clear waves, Acapulco Beach is one of La Union's must-visit beaches. There are plenty of low-cost options in this region for those looking for a relaxing beach vacation on a budget. It is possible to locate an inexpensive beach resort in La Union as well as a variety of other low-cost lodging options.
Location: San Fernando City, La Union (Around 31 minutes travel time from Lumina San Juan)
Urbiztondo Beach
With its instagrammable cafés and San Juan La Union beach resorts, Urbiztondo is one of the most well-known and frequented La Union beaches. Also, if you're a beginner, there are numerous nearby surfing schools to help you out here.
Location: San Juan, La Union (Around 12 minutes travel time from Lumina San Juan)
Paringao Beach
Paringao Beach is the nicest beach in La Union if you're searching for a beach vacation. To get there, you need to take a little road that goes to an area with at least three beach resorts.
Location: San Juan, La Union (Around 12 minutes travel time from Lumina San Juan)
Sunset Bay Beach Resort
In San Fernando, La Union, the Sunset Bay Beach Resort is a beachfront lodging option for visitors. Sunset views over the South China Sea and proximity to San Fernando Market make it a popular spot for tourists and locals alike.
With free Wi-Fi and flat-screen TVs with cable channels, a coffee & tea maker, a closet and clothes rack, an en-suite bathroom with a shower and facilities, and more, all of the air-conditioned rooms at Sunset Bay Beach Resort have everything you need.
They provide daily cleaning and laundry services at this resort, which is a great perk. Access to the resort's beach-side landscaped garden with an infinity pool is included in the room rate, as well as a bar and restaurant.
Location: Airport Rd, San Fernando, La Union (Around 32 minutes travel time from Lumina San Juan)
Bacnotan Beach
Bacnotan Beach is a great place to surf in La Union. It's also one of the nicest beaches in La Union. In addition to its black sandy beach, the area is known for its dangerous surf. La Union may not have all white sand beaches, but it is still worth a visit.
Bacnotan Beach, a newer addition to the La Union coastline, has more than 16 kilometers of mostly black sand beach. This is because the beach has a high concentration of magnetite, which gives it its dark appearance.
In Bacnotan, you may choose from a number of San Fernando La Union beach resorts for your La Union vacation. In comparison to nearby Urbiztondo, Bacnotan Beach offers a more relaxed atmosphere.
Location: Bacnotan, La Union (Around 16 minutes travel time from Lumina San Juan)
Enjoy that tanning look all year round as Lumina San Juan is literally just a few minutes away from these top resorts in La Union. You can now enjoy various water activities and a refreshing swim on the beach anytime you want!
But aside from this, living in famous tourist locations like San Juan La Union can also give you a wide range of work and business opportunities with a huge number of travelers flocking the Municipality all-year-round!
So, invest now with our house and lot for sale in Lumina San Juan and enjoy the perks of being close to the relaxing waves or make some passive income by renting out your house in this area.
Hurry, and don't miss these great opportunities that await you in Lumina San Juan and make your home reservations now!

Try our Home Loan Calculator
Loan Calculator
Try Lumina Homes' loan calculator and get an estimate computation for your preferred Lumina property and home model.