How a Sari-Sari Store Owner Bought Her Dream House and Lot
17 May 2021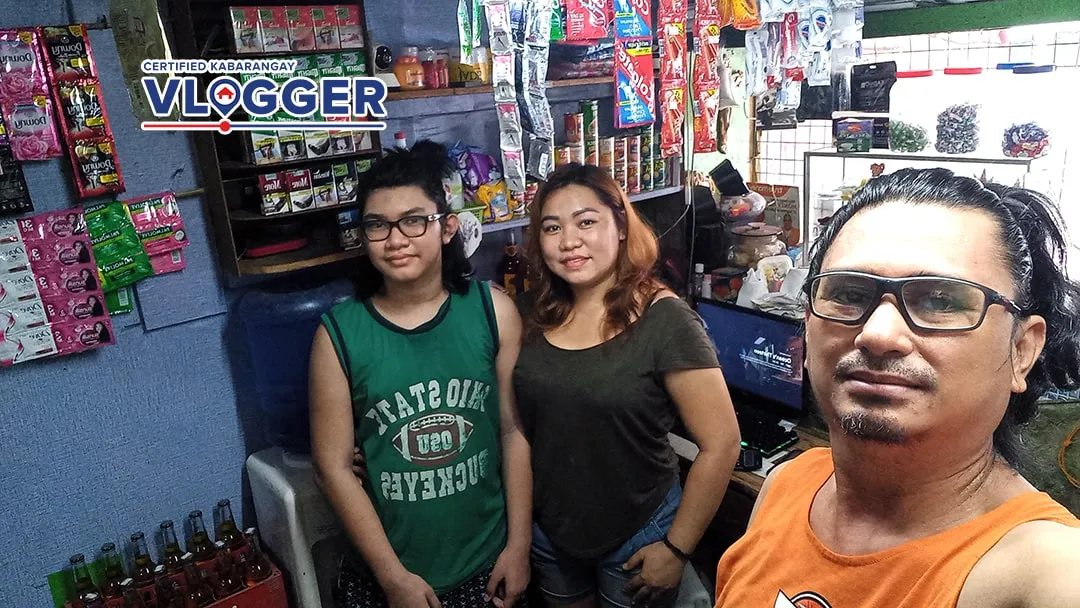 Written by: Cielo Fernando
For many people, buying a house and lot is the most expensive purchase and the most daunting thing they will ever make. While many bank and government housing loan programs help people buy properties without a lot of money, the fact that houses are still expensive makes it seem too impossible for minimum wage earners to achieve their dream house & lot.
But one sari-sari store owner proves that owning your dream house and lot is possible even if you are not flush with cash.
In 2005, Maricel Montemayor and her then-boyfriend-now-husband always passed by and took pictures in front of the main gate of a house and lot subdivision in the hopes that one day, they will have their own property in that location.
"Sabi pa noon ni husband, 'hon ito talaga pangarap ko, na magkabahay dito. Kahit maliit lang na bahay, ang importante meron tayong matitirhan once na kinasal at magkapamilya na tayo.' (My husband said that his dream is really to have a house in the Gran Europa. It doesn't matter if it's small, what's important is we will have a place that we can call our own once we get married and have a family)" shares Maricel.
Maricel did not take it seriously since they were just dating at that time. But ten years later, they were brought closer to their dream through a friend who is a Lumina Homes agent. Lumina Homes is the affordable housing arm of Vista Land, the Philippines' largest homebuilder.
"Nakita namin na murang-mura lang po ang monthly kaya kami nagka-interest sa Lumina Homes. Hindi talaga namin inakala na magkakaroon kami ng bahay sa Lumina Homes dahil po wala kaming sapat na income ni husband since dalawa po kaming walang trabaho."
(We saw how affordable the monthly payment is that's why we got so interested in Lumina Homes. We really didn't expect that we would have our own house because we don't have enough income since both my husband and I don't have jobs.)
The challenges of buying a house
Buying a house involves a lot of rewards that, of course, come with numerous challenges as well.
"Marami po kaming mga pagsubok na naranasan during the period of time sa pagbabayad ng equity dahil sa mga unexpected problem. Una po end of contract na po si husband sa work niya at hindi siya na-regular sa company. That time din po, wala kaming ibang pinagkakakitaan kundi ang sari-sari store lang po at dalawang Pisonet."
(We faced a lot of challenges, especially during the time of paying equity because of the unexpected circumstances. My husband's job contract ended since he did not become a regular employee at the company he was working for. At that time, our only sources of income were our mini convenience store and Pisonet [a "mini-type" internet cafe]).
As someone who does not have a stable income, it became difficult for Maricel and her husband to pay the dues that almost made them give up the dream of having a house and lot.
"Kulang na kulang po talaga ang budget namin para sa mga bills at lalong-lalo na po sa equity ng Lumina Homes. Muntik na rin namin i-give-up si Lumina at ipa-assume dahil nga po kapos na kami sa budget," Maricel adds.
(We were really short on budget to pay our bills, especially for the Lumina Homes equity, to the point that we almost gave it up and offered it to others through the assume balance system.)
How they turned the table
Like those who have huge dreams, Maricel and her husband worked very hard to achieve their goals in spite of struggling.
"Nag-doble kayod kami. Kahit ano-anong diskarte ginawa namin para maka-survive kami at makabayad sa bills. Sobrang nagtipid kami. Lagi kaming nag-uulam ng tuyo, itlog, at noodles para lang makatipid po talaga kami at makapagbayad ng equity for 18 months sa Lumina Homes. And thank God, we made it," tells Maricel.
(We worked hard and tried so many things just to survive and pay the bills. We're very frugal. To save money, we only ate dried fish, egg, and noodles for months so that we can pay our equity for 18 months in Lumina Homes. And thank God, we made it.)
Why she chose Lumina Homes
Maricel and her husband chose Lumina Homes because of three main reasons—good design, high quality, and of course, budget-friendly. "Bukod sa mura ang monthly amortization dito, nagkaroon pa kami ng savings ng aking pamilya. (Because of its affordability, it gave us an opportunity to also save even if we're paying the monthly amortization)." Maricel emphasizes.
They also considered the location of their house. What they liked about Lumina Homes is the excellent weather and flood-free location of the subdivision.
"Very much happy and contented po kami sa Lumina kahit 'di masyadong malaki, ang importante ay may sariling bahay na kami," notes Maricel.
(We are very much happy and content with Lumina. Even if our house is small, what matters most is we have our own home.)
To Maricel's family, the size of the house is not the basis for calling it a beautiful home. Even if it is a 36-square meter house, there are many ways to make your house look like a million bucks, and you just have to be creative to make the most of your space. And this is what inspires Maricel to create house design videos on her YouTube channel that her subscribers thank her for.
Lumina Homeowner-Turned-Vlogger
Aside from handling their sari-sari store, Maricel vlogs on the side where she shares her zumba dances, mukbang, cooking tutorials, and the crowd favorite Lumina Homes interior designs.
"Sabi ko po sa sarili ko, wow iba 'tong si Lumina Homes, pinapanood nila pero 'yung ibang content na in-upload ko ayaw nila," she jokes.
(When I started vlogging about Lumina Homes, I was surprised that these videos got the most views while my other contents didn't)
Because of that, she mainly focused on vlogging about their own Lumina Homes in Mindanao, from their house renovation to other homeowners' interior designs. Through her Lumina Home videos, she has helped many people who are looking to make their small houses spacious and look more beautiful while on a budget. Maricel is happy to know that many people, especially Overseas Filipino Workers (OFWs), are inspired and happy about what she does.
But behind these inspiring contents is a challenge that Maricel usually faces. "Bihira lang 'yung mga homeowners na pumapayag na i-feature ko ang interior nila. Merong iba na strict (Not all homeowners I ask let me feature their houses, some are very strict)," she shares.
Despite the challenge, she never gives up on working hard so she can still produce content that could help her subscribers.
Getting your dream home may be challenging, but it does not mean it's not possible. With hard work, perseverance, and faith, you can achieve your goals just like Maricel and her family.
Find affordable house and lot in Lumina Homes
You too, can achieve what Maricel has accomplished. With Lumina Homes' low cost housing, getting the dream house and lot is possible for every Juan as one of the missions of Lumina Homes is to provide low cost housing that will make the dream of owning a house and lot possible and achievable. Believe it or not, you can get a Lumina Home with just a P500,000 budget!
It offers an affordable house & lot for sale yet exclusive subdivision lifestyle featuring 24/7 guarded entrance, roving security, and shuttle service. You can also enjoy cool amenities like a play area, gazebo, mini gardens, and more.
If you want to know the cheapest house and lot for sale in the Philippines by Lumina Homes, read on for more details:
Affordable pre selling house and lot near Metro Manila
Bulacan Residences Calumpit
We also have houses and lots for sale in Rizal by Lumina Homes, such as:
You also have the option to have an affordable condominium in Cavite or an affordable house and lot in Tanza, Cavite through Lumina Tanza.
And if you are looking for the most affordable houses in the Philippines, we also have housing units in North Luzon, and you may check the Lumina properties in Zambales, Lumina Subic; house and lot for sale in Tarlac, Lumina Tarlac; house and lot for sale in Pangasinan, Lumina Manaoag; house and lot for sale in Nueva Ecija, Lumina San Jose, and Lumina Cabanatuan; house and lot for sale in Isabela, Lumina Cauayan; house and lot for sale in Cagayan, Lumina Tuguegarao; house and lot for sale in La Union, Lumina San Juan; house and lot for sale in Bataan, Lumina Pilar, and The Balanga Residences.
Lumina Homes also has house & lot for sale in other parts of the Philippines available for PAG IBIG home loan. See below for the list:
With Lumina, you will never run out of choices whether you want to go north or south. We have house and lot for sale in Laguna, Lumina Calauan; house and lot for sale in Batangas, Lumina Rosario, Lumina Bauan, Lumina Tanauan, and Lumina Lipa; house and lot for sale in Quezon, Lumina Sariaya, and Lumina Quezon; house and lot for sale in Camarines Norte, Lumina Camarines Norte; house and lot for sale in Legazpi, Lumina Legazpi; house and lot for sale in Sorsogon, Lumina Sorsogon; house and lot for sale in Cebu, Lumina Carcar; house and lot for sale in Bacolod, Lumina Bacolod East; house and lot for sale in Iloilo, Lumina Iloilo; house and lot for sale in Negros Occidental, Lumina Sagay, and Lumina Silay; house and lot for sale in Capiz, Lumina Capiz; house and lot for sale in Bukidnon, Lumina Valencia, and Lumina Malaybalay; house and lot for sale in Davao del Norte, Lumina Tagum; house and lot for sale in Agusan del Norte, Lumina Butuan; house and lot for sale in Misamis Occidental, Lumina Ozamiz; house and lot for sale in Zamboanga del Sur, Lumina Pagadian; house and lot in South Cotabato, Lumina Polomolok.
Every Juan's Guide to Buying a House and Lot on a Budget
If you think you don't have enough savings to buy a house and lot in the Philippines, don't disregard the idea yet because home-buying can be easier through the large number of financial housing loan programs that you can consider. These loans can come from banks or the most common option, Pag-IBIG. They are currently implementing housing loan programs for several sectors of the labor force: the Affordable Housing Program (Subsidized Program), Employer Accreditation Program (EAP), and Home Matching Program. For minimum wage earners, the Subsidized Program, which was launched in 2012, would be the most feasible option.
If you're a Pag-IBIG member, you may borrow up to P750,000 with a maximum repayment period of 30 years, but the loan amount you will receive shall still depend on either the actual amount you need, your loan entitlement based on capacity to pay, or loan-to-appraised value ratio–whichever is lowest. Eligible members shall be entitled to special, affordable interest rates. The 3% interest rate can be enjoyed for the first five years of the loan term, while the 6.5% rate can be enjoyed during the first ten.
The Pag-IBIG housing loan program allows minimum and low-wage earners to buy their own dream homes as it carries the lowest interest rate in the market today: 3% annual interest for the first five years of the loan term. With this program, minimum and low-wage earners need to pay a monthly amortization of as low as P2,445.30* for a P580,000 housing loan!
Who is qualified for the Pag-ibig Housing Loan Program?
The Pag-IBIG Fund Housing Loan Program is available to all active Pag-IBIG Fund members who have satisfied the following requirements:
At least 24 monthly savings. Lump-sum payment of the required 24 months savings is allowed;

Not more than 65 years old, and not more than 70 years old maturity of the date of loan application;

Has the legal capacity to acquired and encumber real property;

Passed satisfactory background/credit and employment/business checks of Pag-IBIG Fund;

Has no outstanding Pag-IBIG Fund Short-Term Loan (STL) in arrears at the time of loan application;

Has no pag-ibig home loan that was foreclosed, cancelled, bought back due to default, or subjected to dacion en pago. If with an existing pag-ibig housing loan account, either as principal borrower or co-borrower, it must be updated.
Related Articles:
***
For more information on Lumina Homes, contact (0917) 629 6523.

Try our Home Loan Calculator
Loan Calculator
Try Lumina Homes' loan calculator and get an estimate computation for your preferred Lumina property and home model.