Condo Living in Cavite: 8 Reasons Why the High Life in Cavite is Ideal
24 August 2021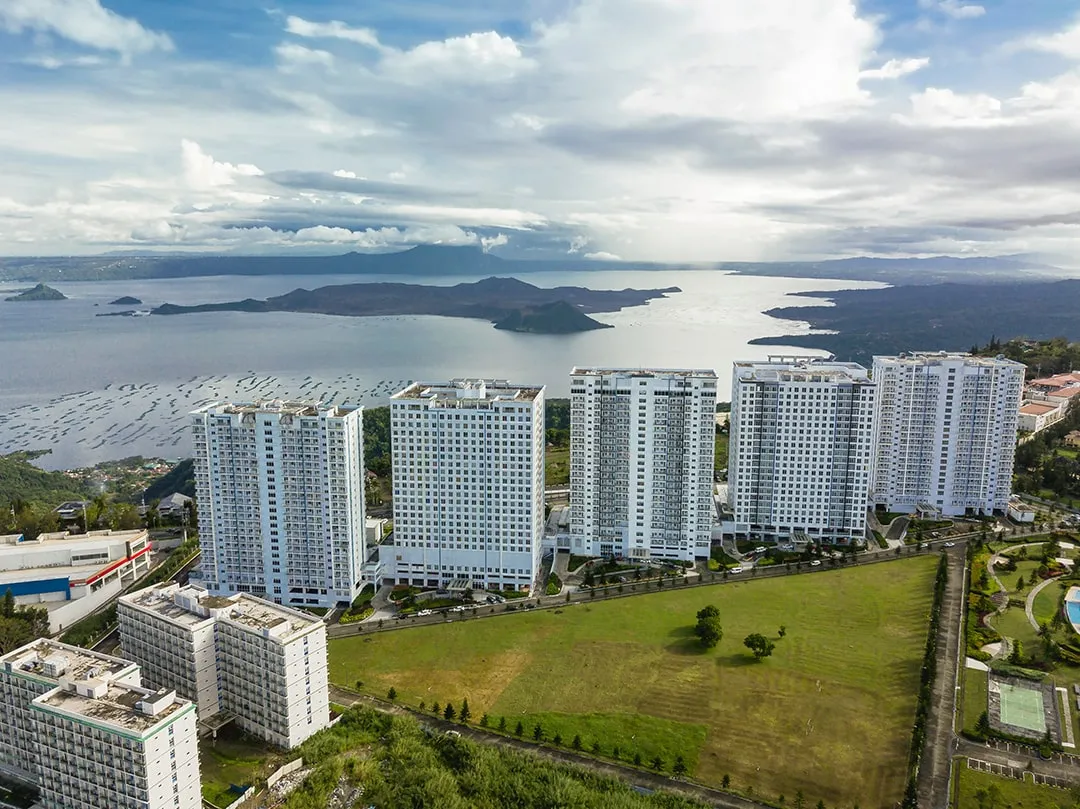 The very thought of the unbearable traffic (day and night) in Metro Manila makes it all frustrating and exhausting for those who live outside the metro. Imagine leaving the house at 5 am to catch up with work on time and to get home late in the evening as you were unsurprisingly stuck in traffic. But why should you endure all those things when you can have a much simpler life in the province?
The short answer is, "better opportunities" are found in the metro. While it was valid several years ago, it's not the case today anymore. With so many fast-growing provinces like Cavite, you wouldn't have to choose between slow-paced life and fast career growth because you can enjoy the best of both worlds.
What You'll Love About Living in Cavite
People say that the high-rise life is very expensive. Still, there are real estate developers like Lumina Homes that offer affordable condominiums in Cavite making condo living attainable for every Juan. But before we delve into that, find out first what's so good about Cavite and why it should be your new home address:
1. Near Metro Manila.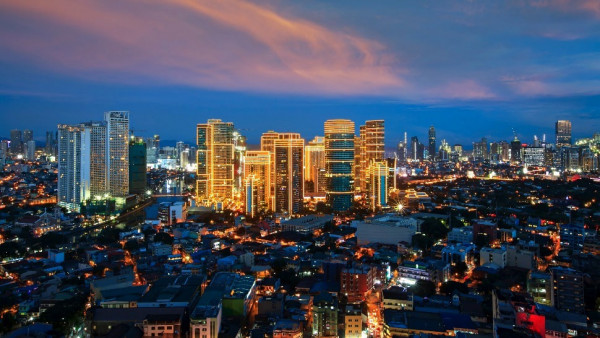 One of the best things about living in the province of Cavite is its proximity to key urban areas, especially Metro Manila. Cavite is just an hour or two away from the metro, and it is also close to neighboring provinces that are popular for travelers, such as Batangas and Laguna. With everything so near to you, a life in Cavite gives you a myriad of conveniences.
2. Rapid infrastructure development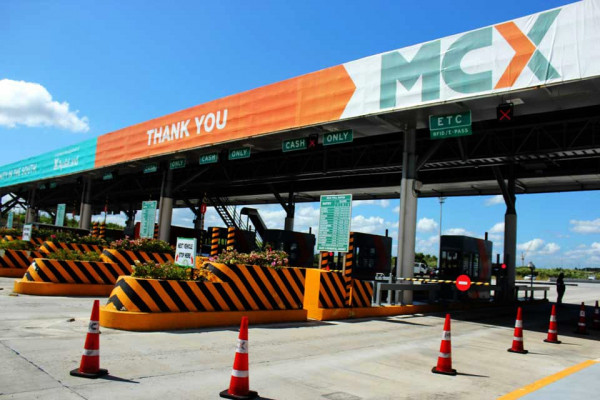 With the unending traffic, we are forced to leave the house as early as 5 am to catch up with work at 8 am. It has become the unfortunate reality of many Filipinos, especially those who live outside Manila, for such a long time already. But those who live in Cavite may have an easier commute because of the rise of infrastructure developments in and around the province. Thus, traveling to and from Metro Manila has become so much easier and faster. This is why some city dwellers are leaving the metro to enjoy a calmer life in the province while pursuing their business and career in the city. Some of the highways that made commuting and driving faster and easier are the Cavite Expressway (CAVITEX), NAIA Expressway, and Muntinlupa-Cavite Expressway (MCX). These highways make it more accessible to go to Manila and the south.
3. Close to tourist spots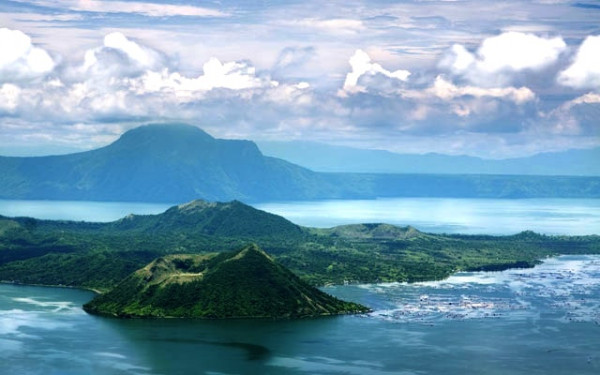 One of the most popular travel destinations in the Philippines is Tagaytay, a city in the province of Cavite. So, imagine living in a place where the most beautiful spots are just a few minutes away from you, allowing you to unwind and enjoy a relaxing getaway whenever you want without worrying about the travel time.
Here are the most beautiful travel destinations in Cavite:
Taal Volcano and Lake - This perhaps is the most popular tourist spot in Tagaytay because of its picturesque features like no other. If you don't want to go near the volcano, you can still admire its beauty from afar as there are lots of restaurants that offer a great view of Taal Volcano and lake.
Emilio Aguinaldo Shrine and Museum - Aguinaldo Shrine in Cavite is among the most historical places in the Philippines as this was the former home of Emilio Aguinaldo and the place where he first waved the Philippine flag signifying the country's independence from hundreds of years of Spanish rule.
Picnic Grove - This tourist spot is an ideal place for families and friends who want to enjoy good food with a view while exchanging fun stories. Aside from having a picnic, you can also try the activities here, such as horseback riding, ziplining, swimming, shopping, and cable car riding.
People's Park in the Sky - Formerly known as the Palace in the Sky, People's Park in the Sky is an incomplete mansion that was converted into an urban park. The view up there is breathtaking, offering you a good sight of the Tagaytay landscape.
Sky Ranch - Bring out the child in you and enjoy Sky Ranch's wide variety of rides such as the Sky Eye, one of the tallest Ferris wheels in the Philippines, Super Viking, and Sky Cruiser, as well as smaller rides fit for kids. Aside from the fun rides, Sky Ranch also offers an amazing view of the Taal Volcano.
Paradizoo - If you're an animal lover or you just want to take your kids on a safari-like adventure, Paradizoo is the best place to be. There you can see farm-raised horses, chickens, and wild ones like lions, monkeys, and aerial creatures. There are also reptiles at Paradizoo like snakes and iguanas, and various sea creatures.
Nurture Wellness Village - In case you need a full-on pampering session and an oasis to cope with stress, your next stop should be Nurture Wellness Village. This place offers health and wellness services that go for more than the usual 1-hour massage.
4. An hour or two away from the beaches.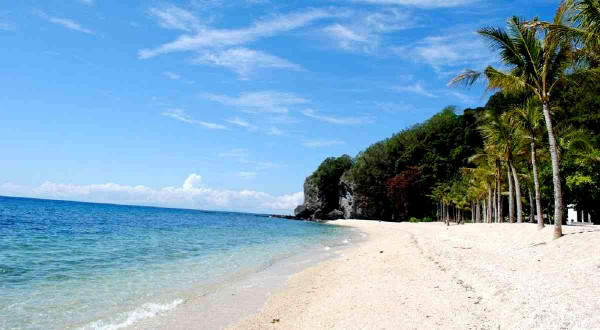 Cavite is already home to some of the Philippines' most popular tourist spots like Tagaytay but what makes it even a better place to live in is that it is also close to beaches since it's just an hour or two away from Batangas.
From Cavite, you can commute or drive straight to some of Batangas' most pristine beaches. Whether you want to explore Nasugbu or Laiya, there are so many beautiful islands waiting for you.
5. Great food hubs for a gastronomic adventure.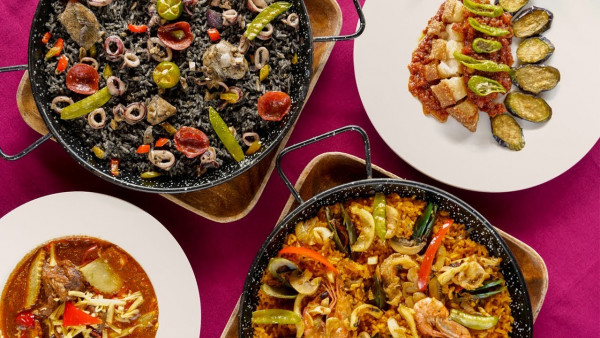 If you are a foodie, then you're in for a treat every day if you live in Cavite. Whether you want Filipino cuisine or try a fusion of American, Italian, or Asian cuisine, Cavite has got you covered. Living in Cavite means you are closer to some of the country's best and most sought-after dishes, including Tagaytay's famous bulalo. We recommend you to try Leslie's, Balay Dako, Antonio's, Breakfast at Antonio's, Sonya's Garden, and Bag of Beans.
6. Quality education is within reach.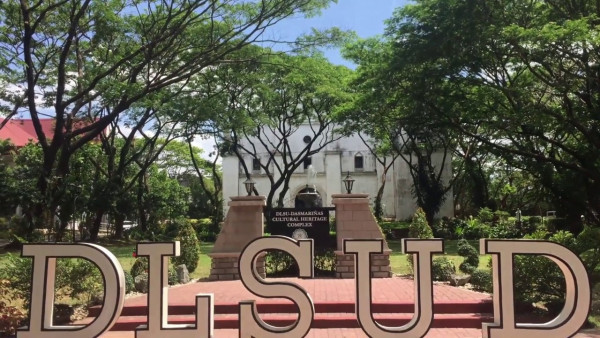 When in Cavite, you don't have to be concerned about choosing the schools because Cavite offers quality education. The province is home to prestigious universities such as De La Salle University-Dasmariñas, De La Salle Medical and Health Sciences Institute, Emilio Aguinaldo College, Technological University of the Philippines-Cavite, Lyceum of the Philippines University - Cavite, Cavite State University, Philippine Christian, University of Perpetual Help, Polytechnic University of the Philippines-Maragondon, and St. Dominic College of Asia among others.
Having these educational institutions in the same province makes it easier for students to travel to their schools without sacrificing the quality of education.
7. It's never boring in Cavite.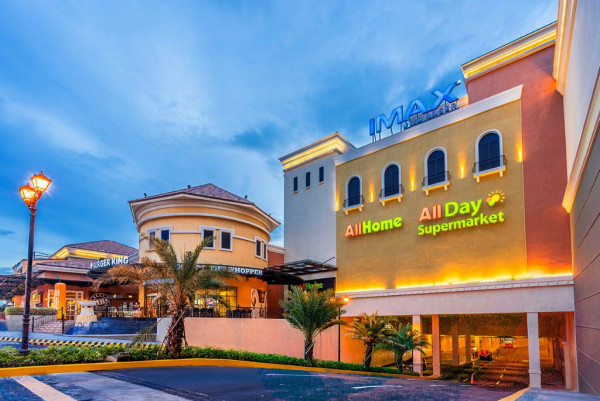 Cavite may be a province but there's never a dull moment in this place since it is brimming with lifestyle destinations, major shopping malls, and so many hubs for entertainment. So when you choose to live in Cavite for good, you will get to enjoy leisure time without having to travel so far,
8. A progressive province with low cost of living.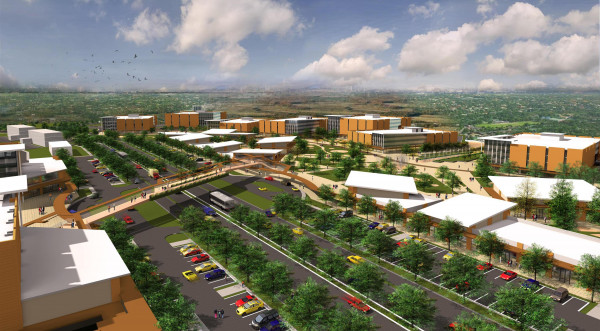 Cavite, without a doubt, is one of the most progressive provinces in the Philippines, especially now that it is being touted as the next emergent business district. Over the past year, this province has emerged as an area to watch in terms of economic and industrial development. With so many food businesses, real estate and industrial initiatives, and of course the booming tourism, all these things have helped in boosting the economy of Cavite, opening lots of career and business opportunities.
But what's even better is that even if Cavite is continuously progressing, the cost of living remains low, and much lower than the cost of living in the metro.
Find the most affordable condominium in Cavite through Prima Tanza.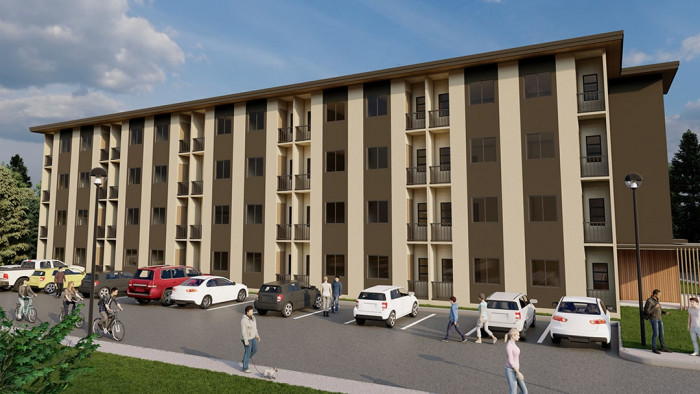 It is a known fact that buying a property doesn't come cheap as it takes hundreds of thousands, sometimes even millions, to acquire one, especially if it's located in a prime location complete with amenities; that's why looking for the cheapest condo in Cavite can be quite a challenge. But now, the condo lifestyle is made achievable for every Juan with Prima Tanza.
As Lumina Homes welcomed its 9th year, it launched its very own line of condominiums—Prima Tanza.
Prima Tanza is the first vertical project under one of the Philippines' leading real estate developers, Lumina Homes. This condo for sale in Cavite is located at the heart of a 500-hectare mixed-use development, where anything and everything is near you.
Lumina chose to build its first condominium community in Tanza, Cavite—with one building already sold out—to be followed by launches in other key provinces across the country, namely Iloilo, Davao, Butuan, Cabanatuan, Subic, and Cebu.
Why choose Prima Tanza?
Accessibility wouldn't be a problem for future residents of Prima Tanza as it sits right beside the Vista Mall Tanza that offers endless shopping, dining, and entertainment options. Prima residents can also enjoy easy access to essential establishments like hospitals, malls, and schools.
This affordable condominium in Cavite is also near major transportation hubs, lifestyle centers, major roads, and future infrastructure developments, making traveling or commuting easier than ever. Prima Tanza is very much accessible to known major road networks and expressways, specifically the Daang Hari Extension, Cavite Laguna Expressway (CALAX), Cavite Expressway (CAVITEX), and Cavite-Tagaytay-Batangas Expressway. Future developments and upcoming transport systems such as The Sangley Point International Airport, Bataan-Cavite Interlink Bridge, Metro Manila Line 1 Cavite Extension, LRT 6's Cavite Line Phase 1, and the Metro Manila Subway Project are located in close proximity to Prima Tanza.
Now that point-to-point transport terminals going to PITX are within the vicinity of Vista Mall Tanza and are readily available for Prima residents for a much more convenient commute to Metro Manila, it is just less than an hour away from the metro. What more when the infrastructure projects are done. So, future residents of Prima Tanza are in for a lifestyle treat and utmost convenience.
Prima Tanza is a 3-hectare exclusive vertical development that will feature ten (10) walk-up condominium buildings with 20 available units on each floor, over a hundred parking spaces, and well-thought-out facilities and amenities.
What are the amenities in Prima Tanza?
Future residents of Prima Tanza can live like a royalty as they would be able to enjoy loads of stellar amenities perfect for rest and recreation. All these and more for a price that will not let you break the bank.
Here are Prima Tanza's amenities: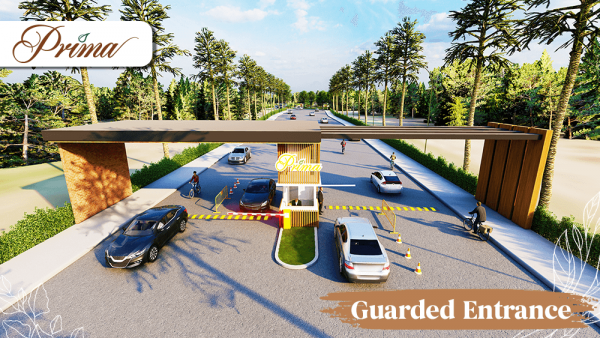 24/7 Guarded Entrance
Security is the topmost priority to ensure Prima Tanza residents feel safe and have peace of mind. That is why among our security features include a guardpost with CCTV cameras.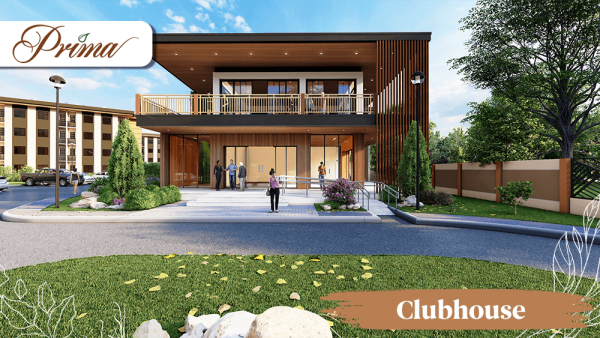 Clubhouse
A spacious and modern clubhouse: the epitome of happiness, as it sets a perfect venue for special moments. And here's more, Prima Tanza's modern clubhouse has WiFi connection so there's not going to be a dull moment when at the clubhouse.



Swimming Pool
Prima Tanza also boasts its stunning outdoor pool in a refreshing environment where the view is relaxing, perfect for recreation and play, and making condo owners feel like every day is a vacation.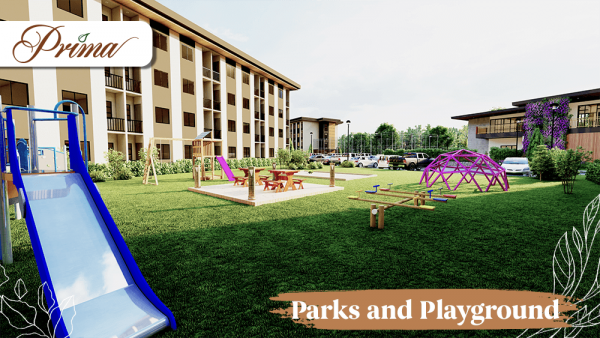 Playground and Green Open Spaces
Kids can freely explore and have fun in a well-set playground. Residents stay fit and healthy while exercising or socializing in refreshing parks and green spaces that provide connection space and safe gathering places.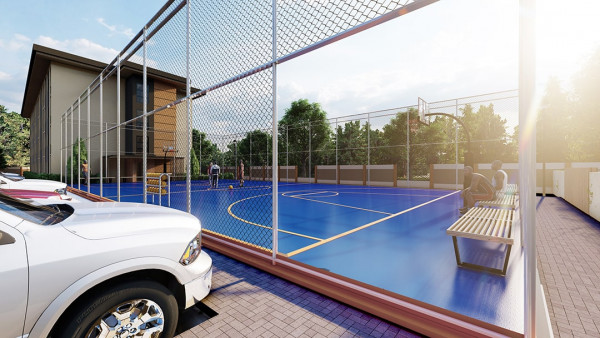 Basketball Court
A fenced-in basketball court keeps games uninterrupted, not to mention safe.
With its introductory offering, you can own a 24 sqm one bedroom unit with your own balcony, which you can transform into your personal sanctuary to your liking. And not only that, future residents can anticipate the rising Central Business Districts in the area, specifically Vista Alabang which is just a car ride away from Prima and is situated on a prime location near leisure, relaxation, and business centers relevant not just to individuals but to families and enterprises as well.
A life in Cavite means enjoying the best of both worlds—slow-paced province life but a modern and progressive economy.
Start your future in a self-sustaining community where anything and everything you may need is just a few steps away from you. Accessible, practical, convenient, and ultimately yours—Feel right at home at Prima Tanza.
Related Articles:
***
For more information about the affordable condominium for sale in Cavite by Lumina Homes, contact (0917) 629 6523.
Visit our official website at www.lumina.com.ph and like/follow our official online channels: Facebook, Twitter, Instagram, YouTube, Google MyBusiness & Google Maps, Pinterest, Spotify, Viber, Telegram, Lazada, and Shopee.

Try our Home Loan Calculator
Loan Calculator
Try Lumina Homes' loan calculator and get an estimate computation for your preferred Lumina property and home model.