Suburban Life: The Perks of Living in Laguna
21 July 2021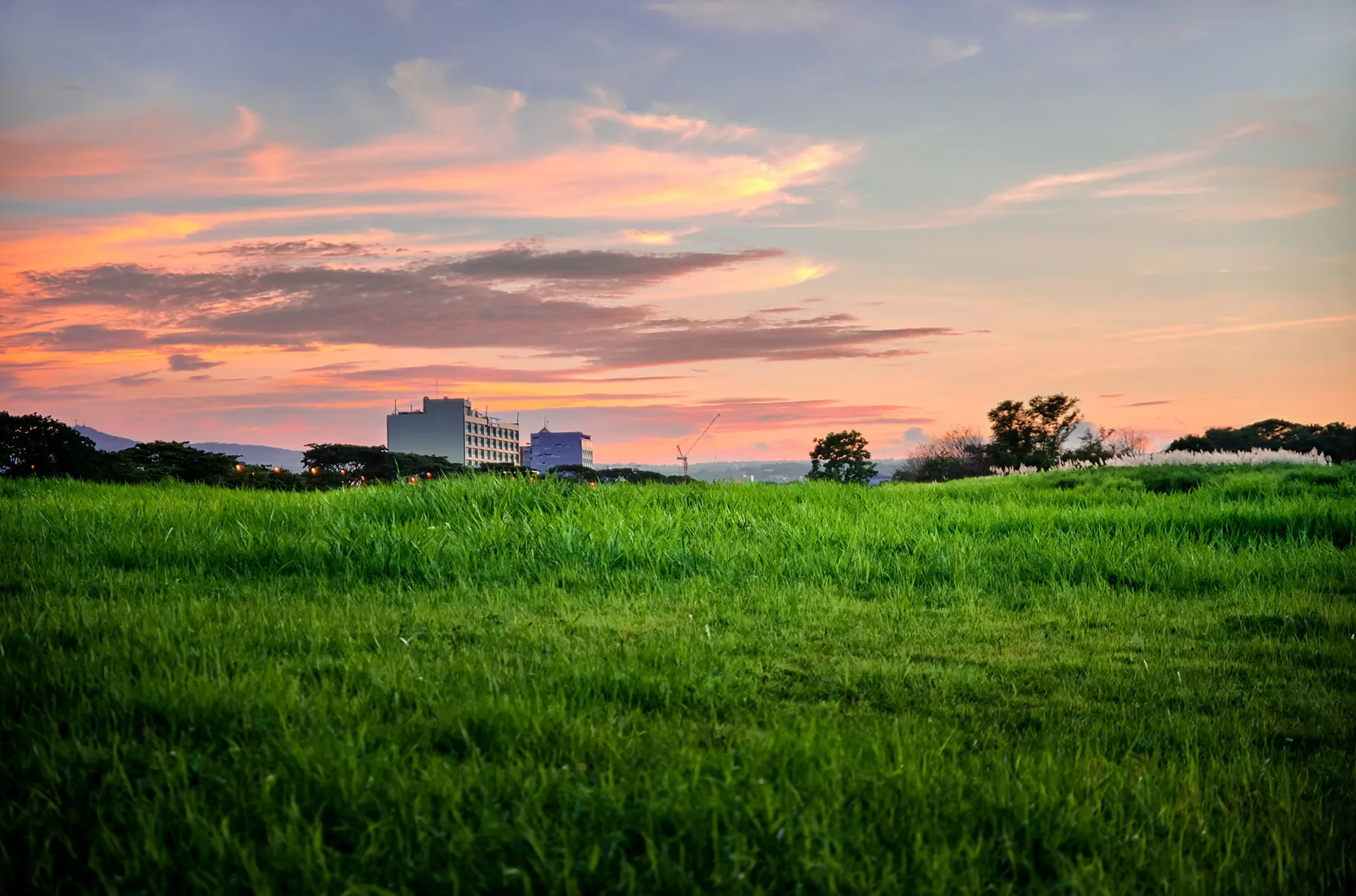 As time passes, Metro Manila is becoming more crowded and polluted. That is why many city dwellers are choosing to move to the suburbs to escape the stressful and toxic life that the metro brings. And one of the places that are always on top of their mind is the province of Laguna because...why not?
From being a quiet province, it has become one of the most popular vacation places as Laguna offers a lot of beautiful attractions that help people relax. But why travel there from time to time if you can get a place there of your own permanently? Life in Laguna will be worth it, and here's why.
What You'll Love About Living in Laguna
JJust two hours away from Metro Manila, Laguna offers the most accessible travel destinations that nature-lovers and adventure-seekers would love. What's great about this province is that they continue to progress and apply modernization without sacrificing their natural surroundings. This means, when you finally move to Laguna for good, you would enjoy the best of both worlds. Aside from this, here are the seven perks of living in Laguna.
1. Easy to access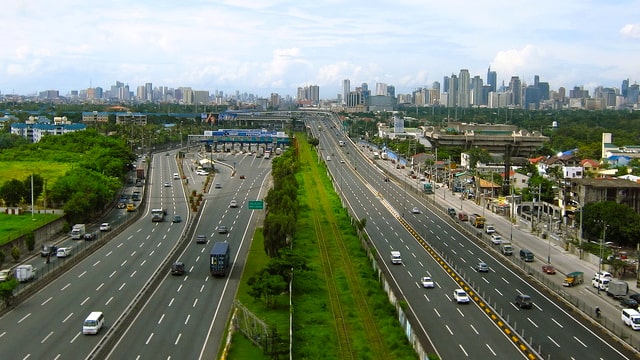 Thanks to the road developments in Southern Luzon, traveling and public transportation to and from Laguna has never been this easier. The province can be reached through the South Luzon Expressway (SLEX), Muntinlupa Cavite Expressway, and Manila Cavite Expressway, allowing the motorists to travel to Laguna easier and faster.
Another road project that is underway is the Laguna Lake Expressway Dike (LLED). It will have an off-shore alignment of at least 500 meters from the lake's shoreline and will be equipped with pumping stations and flood gates. LLED will start in Bicutan, Taguig, and will traverse through the cities of Muntinlupa, Calamba, ending in Los Baños, Laguna at its boundary with Bay, Laguna.
It is also near the major airport of the Philippines, Ninoy Aquino International Airport (NAIA).
2. Low cost of living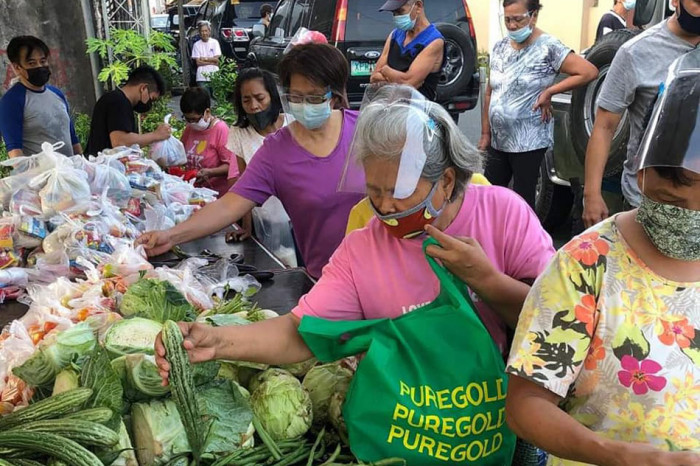 Unquestionably, the best thing about residing in the province is the cost of living. Rich culture mixed with improved real estate and commercial establishments. Compared to Metro Manila, it is much cheaper to live in Laguna, from food to transportation and presence of different industries. But don't get us wrong, even if the prices of goods and services in Laguna are more affordable, that does not mean that you would have to sacrifice your comfort because more often than not, you would get the same or higher quality just like what the metro offers.
Of course, for you to be able to live in Laguna, the first thing you should invest in is a house and lot in Laguna. Many families buy their house and lot in Laguna not only because it is closer to nature but also because the properties are more affordable. In fact, for as low as P 2,844/month, you can now achieve your #BahayGoals with Lumina Homes.
Lumina Calauan is perfect for every Juan not only because of its master-planned subdivision and strategic location but also because it offers one of the most affordable houses and lots in the Philippines.
3. Great open spaces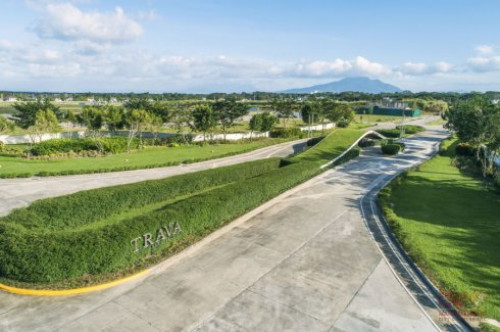 Isn't it more enjoyable when your kids would be able to run back and forth in a wide open space and feel cool breeze? Having great open spaces is one of the notable perks of living in Laguna. In Metro Manila, it is very hard to find a house location with huge open space at a cheap rate unless you inherited a huge lot or you are wealthy and have overflowing cash flow.
So instead of just looking at the vast greenery from afar (or from the top of your 28-sqm studio unit), invest in a house and lot in Laguna where you can maximize your budget for a comfortable way of living.
4. Living with nature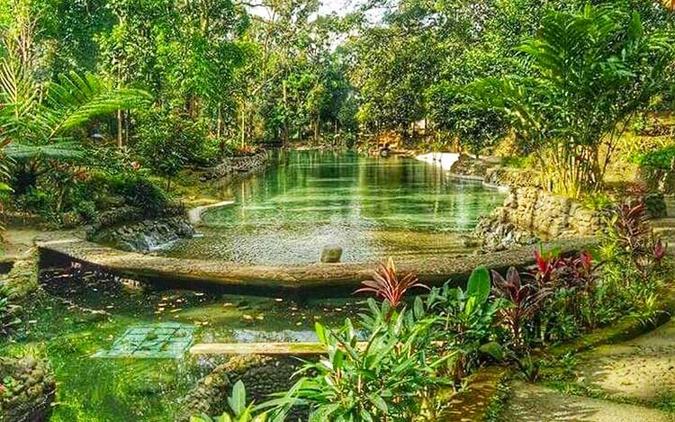 The province of Laguna is known to be one of the greenest places in the Philippines as it boasts breathtaking mountains, cool breeze, waterfalls, forests, and cold and hot springs. So if you are someone who loves Mother Earth, you would definitely love life in Laguna.
5. Beautiful attractions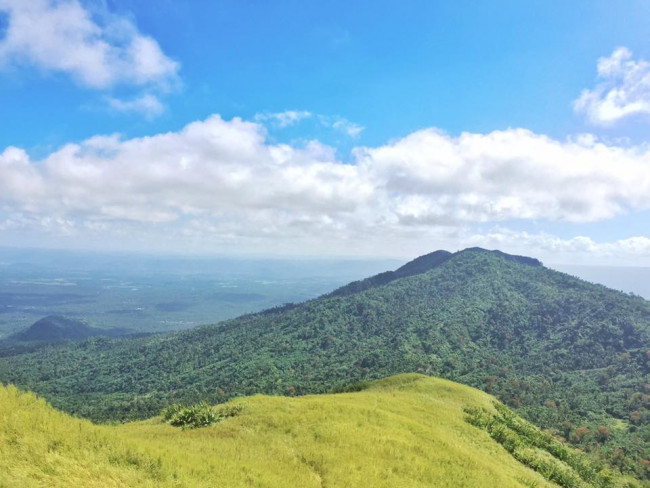 Laguna has been a favorite quick weekend destination of city dwellers because of its proximity to Metro Manila. But aside from this, what pulls travelers to visit Laguna is its beauty as the province is surrounded by wonders of nature like hot springs and man-made delights like swimming pools. If ever you'd decide to move to Laguna for good, you'd feel a vacation is now more possible, especially if you only have little time to spare.
Here's a list of the best tourist spots in Laguna you should see:
Hidden Valley Spring
If you are looking for some peace and quiet, Hidden Valley Springs in Calauan is the best place to be. It is a secluded spot tucked in between two mountains. The place boasts lush greenery, flowers, trees, and pristine waters that make a perfect background for every photo you take. Hidden Valley Springs' main features consist of waterfalls, a soda pool, natural springs and pools, and a breathtaking view of the mountains.
Hidden Valley Springs is just one jeepney ride and only 45 minutes away from Lumina Calauan.
Mount Kalisungan
Standing at 760 meters above sea level, Mount Kalisungan is a 4.8 kilometer out and back trail located near Calauan. This mountain is considered as one of the smallest mountains in Southern Tagalog but also one of the most popular. When you hike here, you will have a chance to see the fantastic wildlife. Aside from that, Mount Kalisungan has a special place in the Philippine history as it was the final stand of the retreating Japanese soldiers in Laguna towards the end of World War II.
Mount Kalisungan is located in Brgy. Lamot 2, Calauan, Laguna, which is 6.9 km. and about 12 minutes away from Lumina Calauan.
Isdaan Floating Restaurant
Another famous landmark in Calauan is the Isdaan floating restaurant. It is a Thailand-inspired floating restaurant that serves freshly cooked seafood and other delicious dishes. This restaurant is not just famous for its sumptuous dishes, but it is also known for its picture-perfect spots such as the huge statue displays and fine-looking cottages, which are mostly inspired by Thailand's famous attractions.
And you know what's fun about visiting Isdaan Floating Restaurant? It also offers fun activities for you and your family. There you can ride a boat and bicycle, go fishing, wall smashing of plates or mugs, and fish feeding. And while you are enjoying your food, you will be serenaded with entertaining performances.
Isdaan is only one jeepney ride from Lumina Calauan, it is only less than a kilometer away.
Other tourist spots in Laguna:
Seven Lakes

Bato Springs

Pagsanjan Falls

Dampalit Falls

Enchanted Kingdom

Nuvali Park

Rizal Shrine

Mt. Makiling

Hulugan Falls

Nagcarlan Underground Cemetery

Pila Heritage Site

Japanese Garden

Mt. Banahaw

Makiling Botanical Gardens

Republic Wakepark
6. A foodie's haven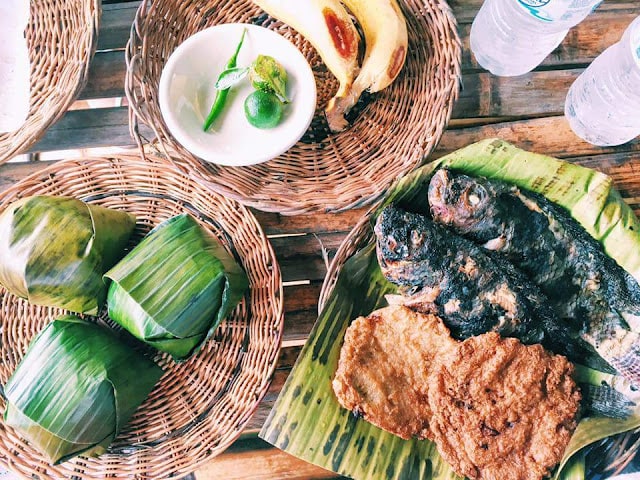 If you love pineapples, then you're in for a treat once you move to Laguna because Calauan is famous for its pineapple. In fact, it is dubbed as the "Home of the sweetest pineapple." The giant pineapple statues in town can attest to that. And here's more, the sweetest pineapples in Calauan are less than 100 pesos only! Perfect for your own consumption or pasalubong!
And to make it even more fun, the locals of Caluan hold the Pinya Festival every May 9 to 15. This festivity is celebrated in honor of the patron saint of the farms, San Isidro Labrador. Pinya Festival also aims to promote the local products and boost tourism.
Some of the festival highlights are the Mardi Gras or Street Dance, the Float Parade, beauty pageants featuring not only for young beautiful ladies of Calauan but also for the gentlemen, lolo and lola, and for the LGBT community. These fun events are just some of the reasons why Calauan is a great place to live in.
IsKarGu Restaurant
Aside from Isdaan Floating Restaurant, Iskargu is also one of the famous restaurants in Calauan, Laguna located along the Calauan-Sta. Cruz National Highway. The name IsKarGu is a mix of words of its main dishes; ISda, KARne, and GUlay. It is known for its mouthwatering lutong bahay dishes, desserts, and they even sell Laguna's local products.
What sets IsKarGu apart from other Filipino restaurants is the way they serve the food. They allow customers to eat in the traditional Filipino way through serving the food on banana leaves. So if you have friends or guests who are coming from abroad, introduce the Filipino traditions by taking them here.
Gatas Tisoy
And now, for dessert, Gatas Tisoy never disappoints. This place offers a wide selection of dairy products like chocolate milk, white and cottage cheese, as well as yogurts.
Hacienda Macalauan where Gatas Tisoy is produced is located at Brgy. Mabacan, Calauan, Laguna. It is one of the most significant sources of dairy products in the province and is famous for its fresh milk without added antibiotics, growth hormones, or any other chemicals.
7. Vast business and job opportunities
The best opportunities are not always found in the city. Sometimes, you just have to look a little closer to see what lies behind you. And in Laguna, it will not be a problem.
Laguna is a thriving province and with its constant progress, there are many business, real estate, and job opportunities that always emerge. Whether you are into agriculture, arts, or corporate, there's an opportunity waiting for you.
Find your affordable house and lot in Calauan through Lumina Homes.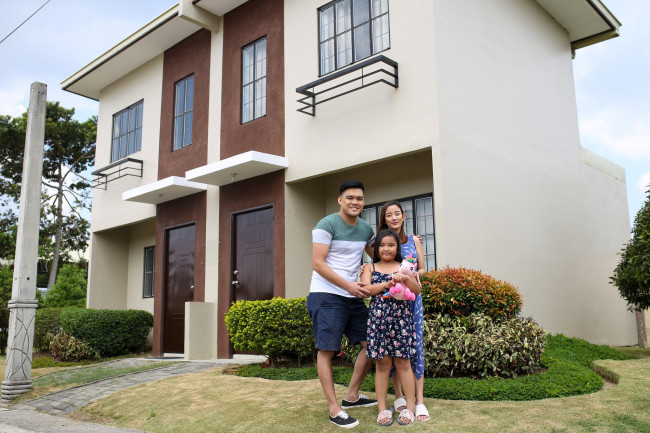 If you are looking for a house and lot in Calauan that fits your budget, Lumina Homes is a great option. It is the affordable housing arm of Vista Land, the Philippines' largest homebuilder known for housing brands including Camella, Lessandra, and Vista Residences among others.
Through its low cost housing, getting the dream house and lot is made achievable for every Juan as one of the missions of Lumina Homes is to provide low cost housing in the Philippines that will make the dream of owning a house and lot attainable.
What's great about the residential developments of Lumina properties, aside from their affordability, is that all projects have great amenities and are strategically located near major establishments, schools, and transportation hubs to maximize the way you live in the province.
Lumina Calauan
Lumina Calauan is a 9-hectare but 15-hectare consolidated master-planned subdivision consisting of two phases. Phase 1 comprises the economic model houses such as Athena and Adriana, while Phase 2 comprises the social model house, which is the Aimee Rowhouse.
House and Lot in Calauan:
Athena Single Firewall

Athena Duplex

Adriana Townhouse

Aimee Rowhouse
Payment Options: pag ibig housing loan, bank financing, spot cash
PAG-IBIG HOUSING LOAN
Offers lowest possible interest rate
14 months of down payment term
Maximum of 30 years loan term
BANK FINANCING
Fast approval of a home loan
16 months of down payment term
Maximum of 20 years loan term
DEFERRED
24 months of payment, 0% interest rate
Just standard requirements needed
SPOT CASH
The client may pay the full total contract price and will be eligible for a discount:
10% discount if the payment was made seven days within the reservation date
8% if made within the reservation month
6% if payment was made within 30 days from the reservation fee
CONTACT DETAILS
Contact number: 09998864156 / 09178012415
HOW TO GET THERE
Via Commute
From Manila, take a bus going to Sta. Cruz, Laguna. Alight along the National Highway at Brgy. Bangyas, then ride a tricycle or walk going to Lumina Calauan.
Via Private Vehicle
From Manila, take the South Luzon Expressway (SLEX) and exit at Calamba exit, then turn right on A. Marfori Road, and turn right on Lumina Calauan Subdivision.
Enjoy the best of both worlds with Laguna's way of preserving their natural surroundings amid the continuous modernization. Let Lumina Calauan help you find your dream home today. With Lumina, you will be able to maximize the way you live in Laguna.
More topics:
***
For more information on real estate investment in Lumina Homes, contact (0917) 629 6523.
Visit our official website at www.lumina.com.ph and like/follow our official online channels: Facebook, Twitter, Instagram, YouTube, Google MyBusiness & Google Maps, Pinterest, Spotify, Viber, Telegram, Lazada, and Shopee

Try our Home Loan Calculator
Loan Calculator
Try Lumina Homes' loan calculator and get an estimate computation for your preferred Lumina property and home model.