Lumina joins The ViCon: Business Opportunities Summit
10 October 2021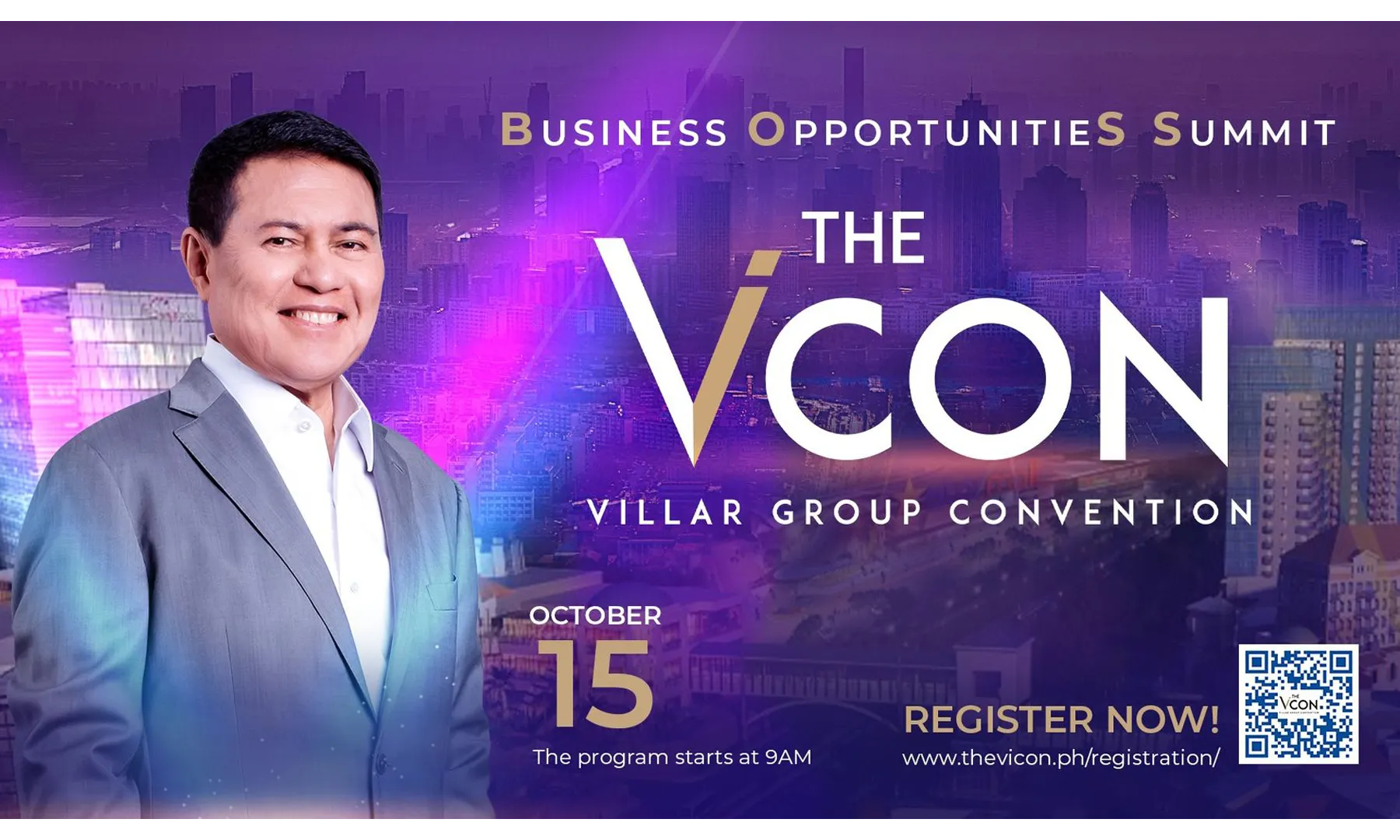 Mark your calendars this October 15, 9 am, as Lumina Homes, the affordable housing arm of Vista Land, is set to shape future leaders and share success stories at The ViCon: Business Opportunities Summit.
The ViCon BOSS is a real estate career summit created to assist real estate professionals in honing their skills and gain valuable experience for their careers in the real estate industry. It will
The online event will gather the largest group of property brands from Vista Land and Golden MV Holdings, both under The Villar Group of Companies, allowing participants to take advantage of limitless opportunities.
What to expect from Lumina Homes at The ViCon Boss?
To empower Filipinos to become their own boss, this career summit aims to hone their skills as real estate professionals, experience life-changing career opportunities, receive exciting prices, and learn from industry experts.
Among the participating brands at The ViCon is Lumina Homes, the affordable housing arm of Vista Land that's known for providing homes to Filipino families. Real estate professionals can own their edge and earn big at home by boosting their earning capacity and growth opportunity, creating dominant portfolios, and evolving as leaders.
In the event, Lumina Homes can help Filipinos with their:
Earning Capacity: Help participants improve their finances and have an income while working from home.

Dominant Portfolio: Provide a holistic portfolio with a diverse catalog of trusted property development brands to choose from.

Growth Opportunity: Training and workshops that develop skills.

Evolve as a Leader: Help participants be their own boss.
Through this event, you may learn how to join the Villar Group's network of business partners:
Interested real estate professionals can also experience exciting opportunities with Lumina Homes through the "Bida Lumina Sellers: CASHing! CASHing!" and "Bida Seller Na, Bidang Future Homeowner Pa."
The "Bida Lumina Sellers: CASHing! CASHing!" features partner sales networks of Lumina Homes that can receive a "CASHing! CASHing! Cash Incentives Sellers Promo. This means a salesperson can receive as much as P100,000, and a broker can have as much as P500,000 worth of cash and digital support. This promo runs until December 31, 2021.
Meanwhile, you can be the next Lumina homeowner while earning competitive commissions or get lucky through "Bida Seller Na, Bidang Future Homeowner Pa." The promo features one winner of a house and lot during the annual awards next year. The mechanics are for every 10 million pesos sales; the person will get one raffle coupon. This promo runs until December 31, 2021.
This event's other participating brands include Camella, Brittany, Crown Asia, Vista Residences, Camella Manors, Lessandra, and Bria for the housing group. Vista Malls and the Golden Haven will also be part of the event.
The Vicon Boss will be sponsored by: AllDay Supermarket, AllHome, GetAll, Bikes, AllEasy, Green Centrale PH, Bread Basket, Shieldtec by EnviroNet, Coffee Project, Streamtech, PrimeWater, and Happy Magnolia.
How can I register?
This virtual event is open to interested real estate professionals! Whether you're starting in the industry or a career-driven worker, you're available to join:
Fill up the registration form.

Wait for the confirmation link.
Don't miss out on this life-changing and career-boosting opportunity. Register now!
Nine years since its establishment, Lumina Homes remains committed to providing Filipino families an affordable home to call their own.
Related Articles:
***
For more information about the affordable house and lot for sale of Lumina Homes, please contact (0917) 629 6523.
Visit our official website at www.lumina.com.ph and like/follow our official online channels: Facebook, Twitter, Instagram, YouTube, Google MyBusiness & Google Maps, Pinterest, Spotify, Viber, Telegram, Lazada, and Shopee.

Try our Home Loan Calculator
Loan Calculator
Try Lumina Homes' loan calculator and get an estimate computation for your preferred Lumina property and home model.