How to Pay Lumina home bills Using ShopeePay
11 October 2021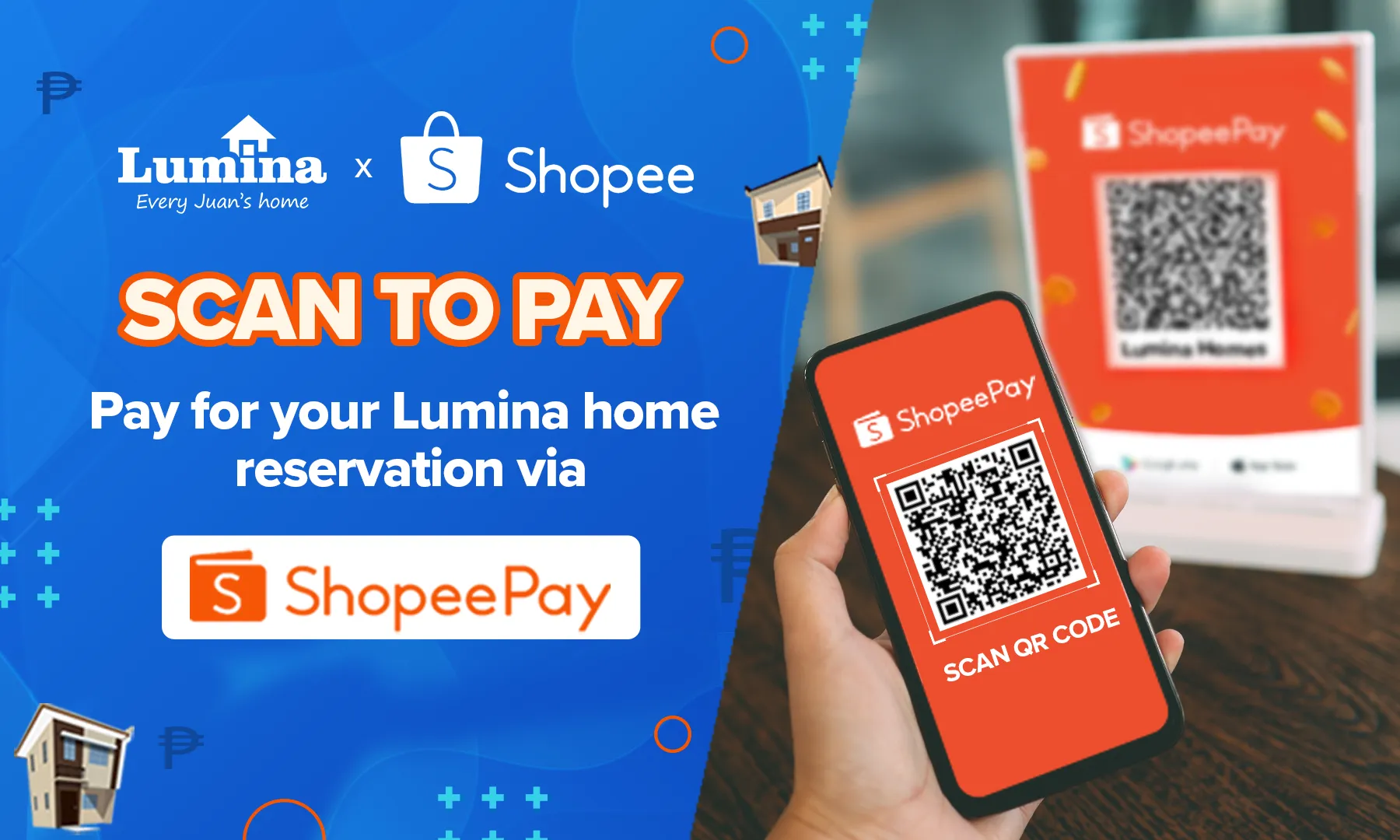 The novel COVID-19 pandemic don't just brought critical juncture and adversity across the world but also became a catalyst of innovative and sophisticated technological advancements in the aspect of economy and government transactions.
Many nations have accelerated or expanded transitions to cashless administration of government benefits in order to make their assistance efforts as effective as possible due to health concerns and the unexpected adoption of economic shutdowns. The COVID-19 pandemic presents a unique set of challenges for the traditional cash-based healthcare system, and those challenges are better met by the cashless support system.
Increasing the use of cashless technologies may be seen as a step forward in previously indicated long-term policy objectives in some nations. As it happened, other governments even have accelerated the shift from cash-based systems to digital payment capabilities.
PH payments going digital
In the Philippines, Filipinos are increasingly relying on digital transactions, extremely important payments, as a result of the coronavirus pandemic's significant effect on their everyday life and the restrictions on physical travel imposed by it.
In fact based on recent studies, nine out of ten local electronic payment system users choose cashless transfers over cash payments because of public health concerns. Good thing that there are already various ways on how to make cashless payments in the Philippines—and one of them is through ShopeePay.
What is ShopeePay?
With the authorization from the Bangko Sentral ng Pilipinas, ShopeePay, an in-app e-wallet, is now available for use in the Philippines. In a jiffy, customers may use ShopeePay to quickly and easily make changes to their accounts, make purchases, and get money back. In fact, you can even use this in-app payment application account to buy goods and services in person.
In addition to saving your money on reimbursements and supplements, ShopeePay may be used to make future purchases on the internet and potentially even in physical transactions. Additionally, when you use ShopeePay, you may take advantage of flexible payment options and a range of promotional offers. ShopeePay may also be used to top up your account.
Buy a brand new home through ShopeePay!
Speaking of savings, you can now start having your home investment with Lumina Homes through ShopeePay. You can now easily make home reservations or pay your Lumina home bills while doing your grocery shopping at any Puregold branch across the country.
Here's how you can pay via ShopeePay:
Tell the cashier that you want to pay using ShopeePay.

Tap "Scan" in the ShopeePay wallet action bar.

Scan the QR code displayed on Puregold's table top card.

Input the amount that you wish to pay and tap "Confirm".

Input your 6-digit ShopeePay PIN.

You will then receive a confirmation that your payment is successful.
Meanwhile, if you don't have a ShopeePay account yet, activating it is so easy! You can follow these two easy steps.
Activating a ShopeePay Account
To get ShopeePay up and running on your Shopee mobile app, just follow these simple instructions:
1. In the Homepage Wallet Bar at the top of the screen, choose "ShopeePay" as your payment method.
Note: If you are unable to see the ShopeePay option, please sure your Shopee App is up to date by uninstalling and reinstalling it.
2. Enter your personal details such as your name and ID number, then generate a unique PIN, that you will use as a payment authorization code and you're all set!
Wondering what other incentives you can get by signing up a ShopeePay account? Let's check out some of them.
ShopeePay Benefits
Here are some of the advantages you'll get from utilizing ShopeePay.
1. Quick and Easy Bill Payments
Paying for utility bills, such as electricity and water use as well as internet, phone service charges, and even home reservations with Lumina Homes and its monthly dues, are only some of the many services that you may pay when using ShopeePay. You can enjoy the convenience of settling your monthly bills as soon as you activate your account.
In addition to saving time by not having to wait in lengthy lines at payment centers, you will also feel at ease since this procedure can be accomplished in minutes, whether you're still in bed, sitting on the sofa, or even while doing your chores or working in the office.
More than that, cashback coupons are also one of the perks that you can enjoy while using this. With the coins you've previously accumulated from purchases made using those cashback coupons can give you the chance to reduce the amount of your monthly bills. And to make it even better, this in-app payment program also gives payback reward voucher in return for paying your bills using ShopeePay!
2. Secure and Safe
Due to PIN or biometric verification being added to the ShopeePay system, security has improved via fingerprint or face recognition. Additionally, to make things even easier, consumers may transfer and receive money from Shopee using this app in a secure and simple way.
Make your home reservations through Lumina Homes Online
All of the houses and lots that are now available for purchase are listed on the one-stop home reservation site provided by Lumina Homes Online. Other payment options include debit or credit card, GCash or over the counter payment like ShopeePay.
Step 1: Registration.
Go to https://onlinereservation.lumina.com.ph to register.
Step 2: Choose a location, house model, and the specific block and lot you want to avail.
You can choose from any of the over 50 masterplanned community projects nationwide that Lumina Homes offer located in key cities and municipalities.
Step 3: Reservation fee payment.
The next step is to pay the reservation fee when you've chosen the ideal house and lot for your needs. In here, you can use ShopeePay as your mode of payment for your home reservations.
Step 4: Email confirmation.
Check the confirmation email you received after making your payment.
With Lumina Homes, you can make your house and lot investment at your convenience. Create a ShopeePay account now and make your Lumina home reservations!
***
For more information about the affordable house and lot for sale of Lumina Homes, please contact (0917) 629 6523.
Visit our official website at www.lumina.com.ph and like/follow our official online channels: Facebook, Twitter, Instagram, YouTube, Google MyBusiness & Google Maps, Pinterest, Spotify, Viber, Telegram, Lazada, and Shopee.

Try our Home Loan Calculator
Loan Calculator
Try Lumina Homes' loan calculator and get an estimate computation for your preferred Lumina property and home model.