Soaring High: Flagship Infrastructure Projects in Philippines
29 April 2022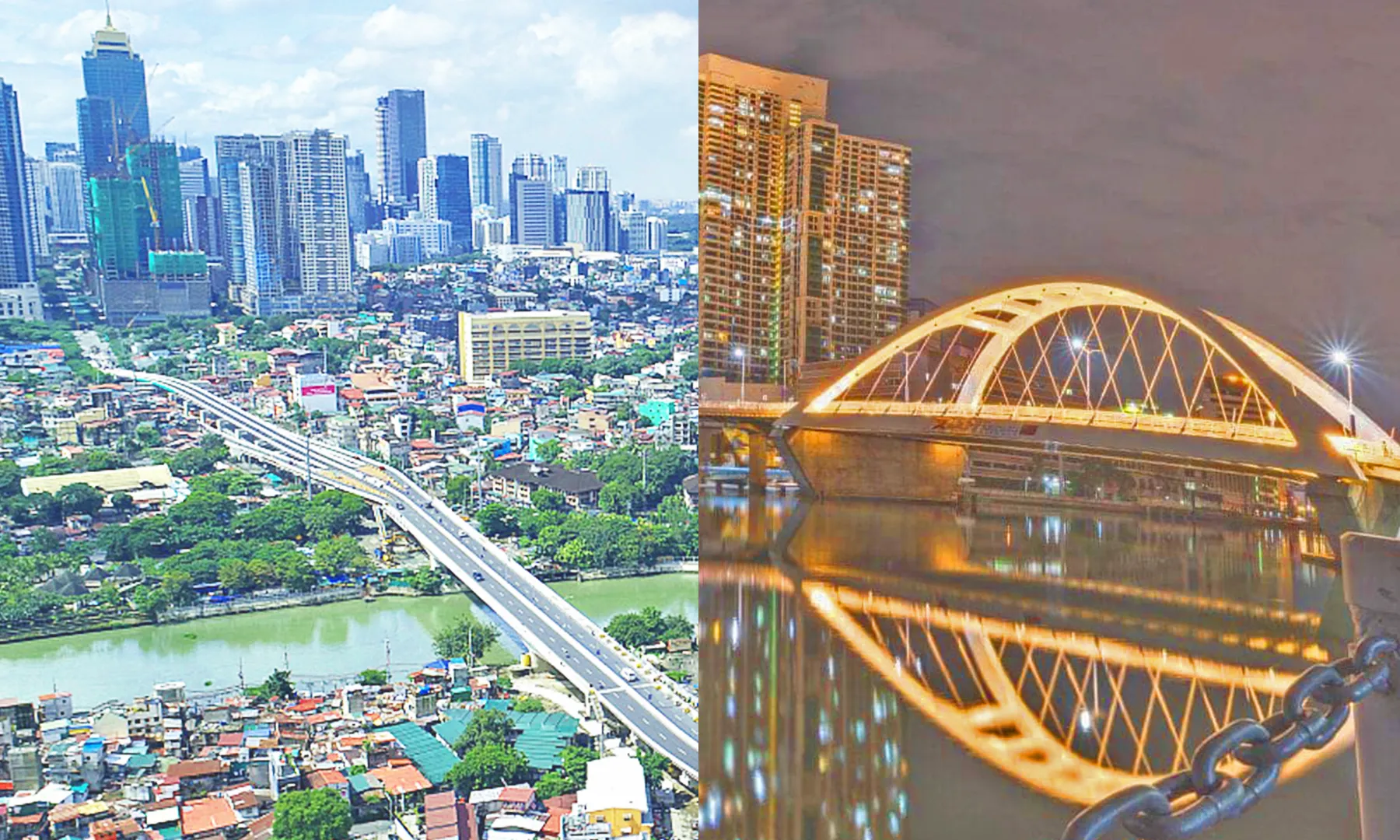 A quick Google search of the word 'flagship' will show you images of majestic ships. These ships often carry the highest and most important persons of any expedition. Would you consider sailing in one of them?
In a business standpoint however, when you use the term "flagship", you refer to the best and the most important aspect of your project. Perhaps, you can even consider it as the face of your business endeavor.
Hence, when the Philippine government under the Duterte administration flaunted its Build, Build, Build Program, different sectors took a closer look at what was deemed as the government's response to what is considered the country's Achilles' heel–lack of infrastructure.
The featured Flagship Infrastructure Projects aims to give Filipinos an idea on what to expect as these infrastructure projects are completed.
Project Aims: In the Eyes of the National Government
As of recent reports, the government expects to complete twenty four (24) infrastructure flagship projects (IFPs) to finish by the end of the Duterte administration in June 2022.
Worth initially projected to cost around PhP9 trillion (2016 to 2022) and is expected to account for 7.0 percent of the gross domestic product (GDP) by 2022, these flagship infrastructure projects showcase what is considered as the "Golden Age of Infrastructure" in the Philippines.
With construction done in partnership with both foreign investors and the private sector, this joint venture aims to help boost the national economic and development efforts of the country.
This is especially in terms of encouraging investments, facilitate job creation, boost economic growth, and improve the quality of life, not only in Metro Manila or in Greater Capital Region, but in all urban and rural communities.
"It is estimated to generate more than 300,000 jobs between 2017 to 2022," said National Economic and Development Authority (NEDA) board Undersecretary Jonathan Uy, in response to questions from the Philippine News Agency (PNA).
Also Read: Binondo-Intramuros Bridge: The Iconic Bridge Project
Department of Public Works and Highways: Infrastructure Sector Leader
Who else would spearhead mammoth infrastructure projects like this but the infrastructure sector themselves? Hence under the help of President Rodrigo Duterte's appointee and the Department of Public Works and Highways (DPWH) secretary, Mark Villar, the government can oversee the projects and hopefully pass the international standard of flagship projects.
The DPWH will take the lead in facilitating the services needed in the BBB program to build flood control infrastructures, transportation, international airport and other ongoing projects.
Infrastructure Spending
A recent issue from the Senate Economic Planning Office (SEPO) Publications in January 2022 provided an update on the status of the flagship projects. It reported that in 2021, the government planned to disburse a total cost of P1.02 trillion for infrastructure.
In contrast, however, in 2022, the government will give a projected P 1.18 trillion to fund the said flagship projects.
With regards to the infrastructure spending source, the said document revealed that almost half (54 projects) of the 112 flagship projects are funded via the official development assistance (ODA) which cost PhP2.6 trillion. Japan and China are the two biggest sources of ODA loans, financing 15 and 13 projects, respectively. The Asian Development Bank (ADB) would be funding 10 projects, followed by the World Bank (WB) with 5 projects, and Korea with 6 projects.
List of Flagship Infrastructure Projects
As of January 3, 2022, fifteen flagship infrastructure projects in Philippines have reached their target completion. Of the fifteen, seven projects were finished prior the pandemic, and the remaining eight belongs completes the list of those just recently finished.
RECENTLY FINISHED FLAGSHIP PROJECTS
1) Light Rail Transit (LRT) 2 East Extension
Part of an existing railway station in Metro Manila, this project will extend the 13.8 km LRT-2 from Recto, Manila to Santolan, Pasig City to another 4-km to Masinag, Antipolo, Rizal, east of the country's capital.
2) Metro Manila Skyway Stage 3
Another noteworthy accomplishment from the flagship projects is this major highway. Spanning 18 kilometers from Buendia in Makati City to Balintawak, in Quezon City, it cuts travel time between two major express ways, the South Luzon Expressway and the North Luzon Expressway bypassing heavy-traffic main roads along Metro Manila such as EDSA and C5.
3) Bonifacio Global City (BGC) Ortigas Center Link Road Project
Also known as the BGC-Kapayapaan viaduct, this P1.79 billion project aims to decongest as much as 20%of traffic volume from EDSA, according to DPWH Secretary Mark Villar. It will reduce travel time between Bonifacio Global City and Ortigas Center to 12 minutes.
4) China Grant Bridges (Binondo-Intramuros Bridge and Estrella-Pantaleon Bridge)
Currently trending in social media Binondo-Intramuros Bridge and Estrella-Pantaleon Bridge are funded by a Chinese grant amounting to P5.27-billion . Seen as both future landmarks in Manila, these bridges are symbols of friendly cooperation between China and the Philippine government.
5) Japan International Cooperation Agency (JICA)-funded Marawi Transcentral Road Phase 1
As a way to help drove economic activities to war-worn Marawi, the Japan International Cooperation Agency (JICA) funded this 18.97-kilometer road worth 2 billion Japanese yen or P 970.97 million through a grant. Completed and inaugurated last September 29, JICA wants to promote not only better transportation options, but also revival of trade and investment in Marawi.
6) Land Transportation Office (LTO) Central Command Center
Among the efforts to improve transportation services in the country is to improve its Central Command Center. Hence the Land Transportation Office (LTO) launched their new office, along with their new app, called CitiSend where you can report incidents that affect the safety and security of motorists.
7) General Santos Airport Development Project
Described by Duterte as "Mindanao's key gateway", by President Rodrigo Duterte himself, this Build, Build, Build flagship infrastructure project wants to improve travel and mobility and become one of the South's accessibility keys to stimulate economic activities.
Its sea counterpart, the General Santos port also known as Makar port is also considered as the main gateway of goods shipped out from North and South Cotabato, Sultan Kudarat, Saranggani, and General Santos City.
8) Bicol International Airport
After 11 years of construction, this four-billion infrastructure project is said to create 755 jobs with 1,100 more indirect jobs due to tourists flocking the region.
ONGOING FLAGSHIP INFRASTRUCTURE PROJECTS
While the Build, Build, Build program has already succeeded in flaunting completed projects under its helm, there are two noteworthy infrastructures to still watch out for.
1) North-South Commuter Railway
Included in the top five most expensive IFPs, the projects costs P628.4 billion. Its aim is to connect Northern and Central Luzon to its southern counterpart, to promote socio- economic activities within their region. Because of its large scope, this 148-kilometer (92 mi) expansive project is an urban rail transit system divided into two phases.

2) Clark International Airport

Considered as one of the modern international airport alternative to the Ninoy Aquino International Airport (NAIA), Clark International Airport was one of the major flagship projects people form the Northern and Central Luzon has been looking forward to.
While phase 1 was completed by the end of 2021, its second phase just finished last quarter this year. However, its phase three, featuring bike and pedestrian lanes, roadway lighting and linear park will only be done by second quarter of 2022.
Also Read: Social Welfare Programs in the Philippines
Beneficiaries of the Flagship Infrastructure Projects in Philippines
Along with economic growth for those big companies in need of employees, these infrastructure build also gives opportunities to small to medium businesses to prosper. For example, Overseas Filipino Workers can rest easy knowing that they can choose to invest in a residential house and lot from anywhere in the Philippines without worrying about accessibility standard.
This is because the first and foremost beneficiaries of this program are the Filipinos. It is not only through the jobs created, or the convenience it brings to tourism and travel, but it also allows opportunities for our fellow citizens to build up their homes and businesses near these infrastructures, which includes Agriculture, Trade, and other sectors of the society. It paves the way for Philippines, known as the Sick Man of Asia, to soar high, once again.
So when you decide to jump on the Build, Build Build mode for your dreams, Lumina Homes is glad to be your partner in building your own flagship project- your forever home.

Try our Home Loan Calculator
Loan Calculator
Try Lumina Homes' loan calculator and get an estimate computation for your preferred Lumina property and home model.