Beginner's Guide to Real Estate Affiliate Marketing
19 March 2022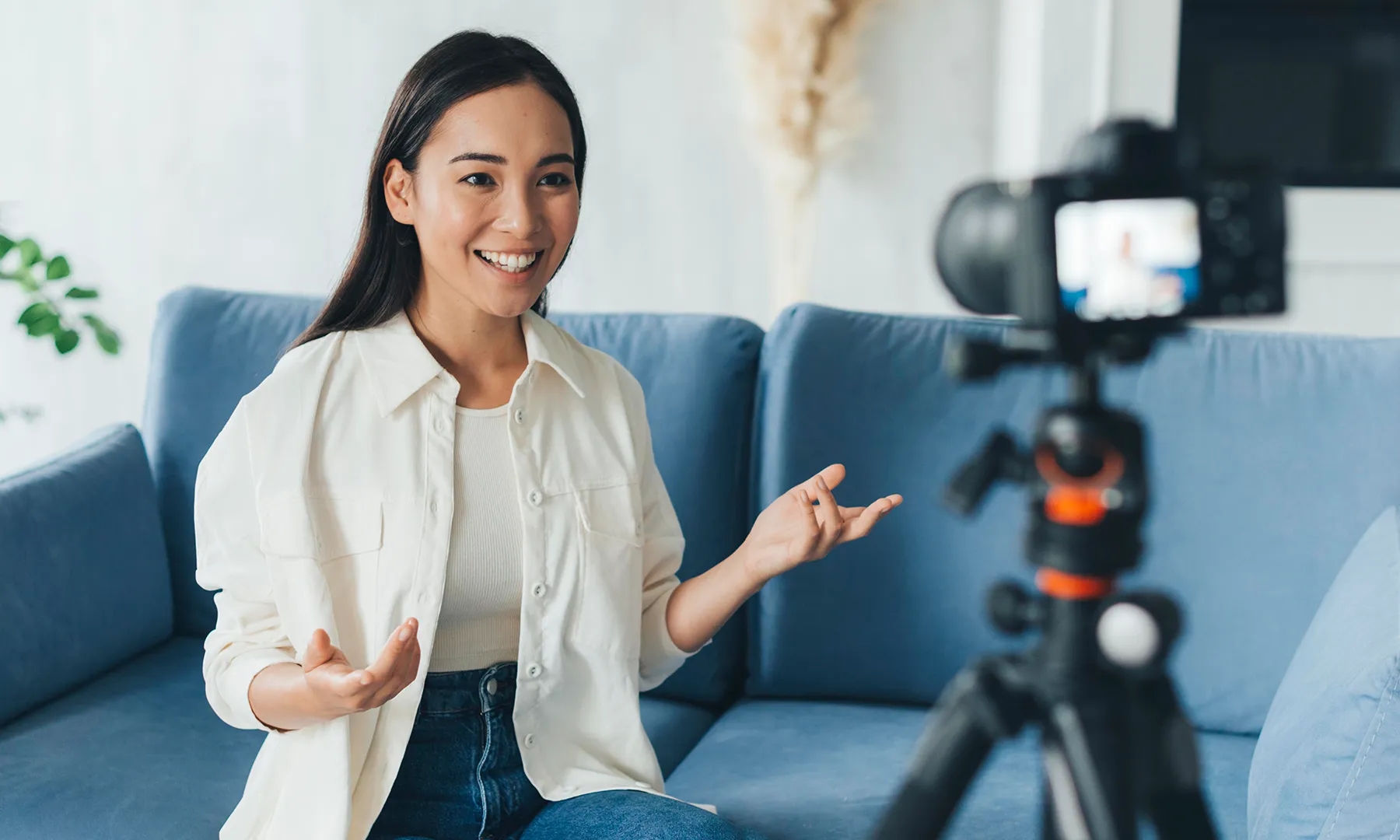 Everyone wants to hustle for a better future, especially when the Covid-19 pandemic happened. It has brought out the resourcefulness of Filipinos, from live selling clothes, baking goods, and pastries, even offering a host of online services, like singing, online tutors, and playing online games, just to get by.
Want to discover a way to earn an income even as you sleep? Before you dismiss this as just another scheme, you have to give Affiliate Marketing a chance. Turn your time and love for social media into something you can do for a living–perhaps even own your own house and lot! You can explore these possibilities when you join the Affiliate Influencer Marketing Program with Lumina.
To give you a preview of what's this about, refer to our table of contents:
1. What is Affiliate Marketing?
2. How does Affiliate Marketing Work?
3. Who qualifies as an Affiliate?
4. What can you get as an Affiliate Marketer?
5. Why do Affiliate Marketing with Lumina Homes?
6. How to Join Lumina Homes Influencer Affiliate Program
Hey there, influencer! Lumina Homes want to thank you for your interest in working with us. We commend your efforts to create great content. You deserve the engagement you're getting because of your hard work! Do you want to level up your influencer career, aside from the usual x-deal setup? Here comes Lumina Homes Influencer Affiliate Marketing Program!
What is Affiliate Marketing?
What is an affiliate? How does affiliate marketing work? While it may seem unfamiliar, don't worry; you'll discover the answers when you go through this article.
A quick Google search will let you see an overview of what is an affiliate marketing program. You might find various articles explaining different setups, itemizing the basics, or even how to get started.
Confused and don't know where to start? To save you time, we'll explain it to you!
Simply put, affiliate marketing is a marketing relationship between a brand and an influencer. Once they agree to work together, the brand and the influencer will work together to promote the brand's products and services.
In return, the influencer will be compensated according to a pre-agreed arrangement. Once you become a part of an Affiliate Program, you now represent the said brand and thus, become their affiliate.
Meanwhile, there would be several expectations from the brand that you may need to execute to get compensated. More often than not, you will not just review a product or a service but actively advocate for them. This can be a YouTube video, an Instagram photo, or even a TikTok dance!
As the saying goes, you are the face of the brand. Hence, whenever you create content, you must know how it would affect the brands you represent.
Who qualifies as an Affiliate?
While there's no strict rule on who can become an affiliate, each brand can define their target audience and choose influencers they think to reflect their company values and style.
Here are some statistics from a Blogapalooza report on the Philippines' affiliate marketing industry to give you an idea of how this career thrives in the country.
55% of influencers sampled fall in the 18-25-year-old age range.

They are mostly female, garnering 80.8% as opposed to the 19.2 percent of male influencers.

The majority of influencers live in the National Capital Region, getting the lion's share of 53.8% of the respondents. Still, CALABARZON garnered second place with 23%, and the Bicol Region followed, with 14.4% of the total respondents.

The most popular niches chosen by these respondents are Beauty and Makeup (37.5%), Lifestyle (32.7%), Family and Relationships (10.6%), and Fashion and Style (9.6%).
You can probably tell where you belong and how you differ from most influencers from these numbers. Perhaps it could also give you an idea about your potential competition in the field. But demographics alone do not define who can enjoy the success of Affiliate Marketing.
Your social media profile also can affect your affiliate marketing journey! By social media profile, we don't just mean how aesthetic your feed is. Rather, brands check your years of experience as a content creator and the level of engagement you get from your audience. This allows businesses to gauge whether you have an effective campaign.
Your numbers also tell of your reach. This is where "classification" among influencers exists. In a Forbes article, the classification is a preview for businesses of how many people you can potentially convert for the brand. However, it also gives them an idea of your authentic conversations with your followers, your availability to grow with the brand, and possibly the cost of your services.
Here is the usual classification according to follower count:
Mega-Influencers
Their followers reach millions, and they can cover many topics. Big brands go for them as they reach a wider audience. However, their relationships with their followers tend to be distant, for they have a lot. Celebrities, musicians, and actors usually fall into this category.
Macro-influencers
With a follower count ranging from a hundred thousand to a million, a macro-influencer is a dial down from a mega-influencer. They have a niche they concentrate on. That's why your favorite vloggers can be one of them. Because of the content they produce, they relate to a more defined audience. For example, for makeup tips, ladies tune in to Camille Co; and men follow MotoDeck for his motorcycle vlogs.
Micro-influencers
As the number of followers ranges now from only 1,000 to 100,000, you may now be classified as a micro-influencer. While you may be less "internet-famous," you can rest easy knowing that whoever is following you is genuinely engaged with you and your content. They may even view you as a topic specialist because it's not just the niche you choose to focus on, but it becomes your specialty.
Nano-influencers
As the name goes, influencers in this category have less than a thousand followers but have a highly engaged community. It could be a local figure in a specific community, such as a local politician, a pastor, or even a community leader.
What can you get as an Affiliate Marketer?
Now that you have an idea who qualifies as an affiliate marketer and what do they typically do, you might wonder what's in it for you? Once you engage in it, here's how you can benefit from affiliate marketing.
Independence
As compared to an employee, you have the freedom to choose who you work with and how you use your time. You have the luxury to decide how you can execute your work creatively, as this is performance-based. As a career, you can easily control how you will achieve success.
Increased Income Stream
Aside from your usual commissions earned by your content on specific platforms, you can maximize your views when you receive revenues from your ties with particular brands. Whenever your audience clicks on your affiliate link or uses your affiliate code seen on your content, you earn a portion of the sale or from a certain number of views. In the same Blogapalooza report, 52.9% of affiliates report earning four digits in total since they started their career as an affiliate marketer.
Easy to Scale
Because you have the freedom to work with several brands, you can quickly scale your marketing efforts, widen your network, and thus reap more rewards.
You can also connect with other marketers and with small to medium business brands to grow your reach. In fact, 69.2% of affiliates of respondents confirm that they have worked with small businesses in promoting products or services through the affiliate marketing model.
Why do Affiliate Marketing with Lumina Homes?
Now that you have a preview of what affiliate marketing is and its benefits, It's time to discover why working with Lumina is a great business move for you.
1. Lumina is a trusted brand in the Philippines.
Among the challenges the affiliate marketers face is introducing a relatively new brand to the market. While it is not entirely impossible, the affiliate marketer has the added responsibility to introduce the brand to the target audience.
However, if you partner with a known brand in your area, then your chances of getting conversions increase, for you have the added benefit that brand recognition is already present.
You just have to persuade your target audience why buying from Lumina adds value to their life. There lies your power of being an influencer.
2. Lumina offers exclusive perks and opportunities.
While other brands can offer you freebies from their products and services, Lumina can provide you with exclusive opportunities unique to what they offer–houses and lots. This means that you can benefit and add value to your life for a longer time compared to others.
To discover specifically what perks and opportunities we are referring to, just become a Lumina Homes Affiliate Influencer today!
3. Lumina offers flexible affiliate marketing income models.
With Lumina, you can earn from both income models: income per click and income per sale.
This is a good way for you to earn either which one proves to be effective with your target audience.
The income per click: Affiliate Link
With income per click, you'll receive a unique affiliate link. Post this link on your social media, ask your followers to click on them, and they will credit you for every unique visitor that will click the link.
Lumina Homes will send the status report of clicks to you every 5th of the month—a minimum of PHP 50 income should be in the account. You will receive your payout every 10th of the month.
The income per sale: Affiliate Code
When a follower uses your affiliate promo code upon home reservation using Lumina Homes Online, the follower will receive a P500 discount, while the affiliate will receive an income per every code used.
Should you take part in the program, you'll get the unique code that you can start giving to prospective buyers. You will get status reports every 5th of the month and receive your payout five business days after the 5th of the month.
4. Lumina Influencer Affiliate Marketing Program has simple requirements to join.
Joining the Lumina Affiliate Influencer Program is easy! If you have at least 5,000 social media followers, are not an accredited salesperson of Lumina Homes, and accomplished the accreditation form of the affiliate program, you're good to go for an evaluation! No other requirements are needed.
How to Join Lumina Homes Influencer Affiliate Program?
With these perks and a simple process, why don't you kick start your affiliate marketing with Lumina Homes? All you have to do is proceed to the Lumina Homes Influencer Affiliate Program page and register now. Welcome to the Lumina Homes family!

Try our Home Loan Calculator
Loan Calculator
Try Lumina Homes' loan calculator and get an estimate computation for your preferred Lumina property and home model.