Social Welfare Programs in the Philippines
30 April 2022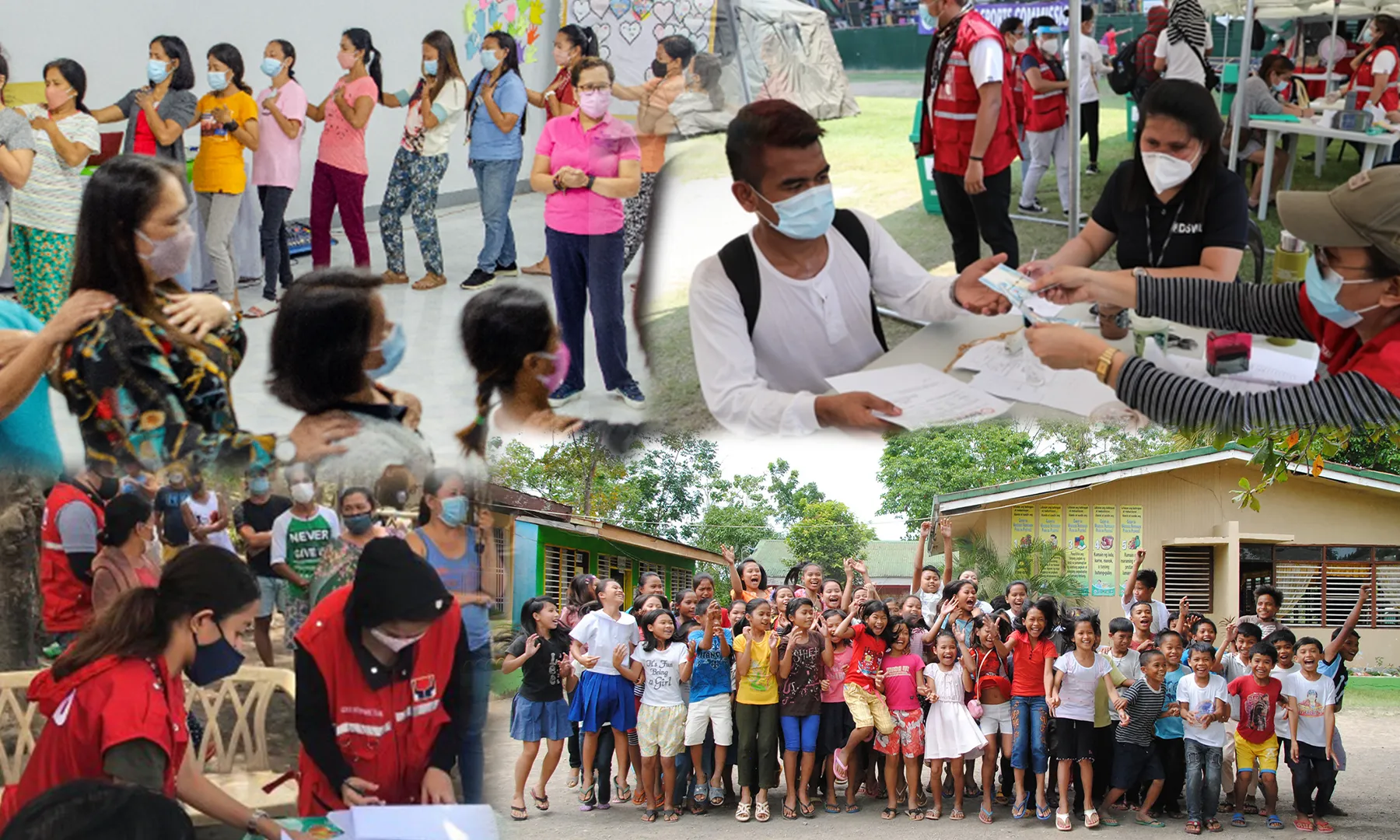 Economic growth is often associated with positive ideas. It may also be an indication of increased incomes for all the members of the society, that benefits the poor ones in some way. But the low income to middle-class bracket may not notice the moderate increase.
The Philippines is a country with a strong egalitarian tradition. It means that the government prioritizes the welfare of society's most uncompromising members (the poor, the vulnerable, and the disenfranchised). And to ensure the tradition, various government policies and programs have been enacted.
The Department of Social Welfare and Development (DSWD) is the primary government agency mandated to develop, implement, and coordinate social protection and poverty reduction solutions for and with the poor, vulnerable, and disadvantaged. In 1991, the passage of Republic Act No. 7160 otherwise known as the Local Government Code of 1991 affected the devolution of DSWD basic aids to local government units.
So, if you're looking for the social welfare programs here in the Philippines, we hope that this article show up on your search page.
The Department of Social Welfare and Development (DSWD) and their Social Welfare Programs
Pantawid Pamilyang Pilipino Program
Pantawid Pamilya is a conditional cash transfer (CCT) program that provides cash grants to poor households with children 0‐14 years old and/or pregnant mothers, provided that they comply with the conditions set by the program. Also, this CCT program is a social assistance program that provides conditional cash assistance to the poor families to alleviate their immediate needs (short-term poverty alleviation); and a social development program that aims to break the intergenerational poverty cycle through investments in human capital.
KALAHI-CIDSS (Kapit Bisig Laban sa Kahirapan – Comprehensive and Integrated Delivery of Social Services
The Kapit‐Bisig Laban sa Kahirapan ‐ Comprehensive and Integrated Delivery of Social Services or Kalahi‐ CIDSS is a poverty alleviation initiative of the DSWD that uses a community‐driven development (CDD) approach. The said program provides resources to poor rural municipalities for public goods investment and promotes people's participation in governance. It empowers the group by giving them a chance to identify their problem, recommend solutions and implement such.
Listahanan (National Household Targeting System for Poverty Reduction)
NHTS-PR is an information management system that identifies who and where the indigent households are in the region and in the whole Philippines. It generates and establishes a socio-economic database of indigent households.
We need this to ensure that the limited resources of the different social protection agencies reach the poorest individuals. Also, the strategy aims to improve coordination among social protection agencies and it unifies the criteria for the selection of the poorest population.
Sustainable Livelihood Program
The DSWD believes that the indigents can't rely on conditional cash transfers alone to prevent them from under‐investing in wellness and education. They also need to be productive, whether as entrepreneurs or employees/workers, which is the ultimate and ideal way out of poverty.
It's is a community‐based program that provides capacity building to improve the program participants' socio‐economic status. First, it supports micro-enterprises to become organizationally and economically viable. Second, it links participants to employment opportunities.
Supplementary Feeding Program
The Supplementary Feeding Program is the provision of food, in addition to the regular meals, to currently enrolled daycare center children. It comes in the form of hot meals, as recommended by Food and Nutrition Research Institute (FNRI), and served during break time in daycare centers. The beneficiaries are three-year-old and four-year-old kids that are not included in the Department of Education Pre-school range but in daycare.
Social Pension Program
The Social Pension for Indigent Senior Citizens is one of the provisions stated under Section 5 Republic Act 9994 otherwise known as the Expanded Senior Citizens Act of 2010. Its objective is to provide additional government assistance in the amount of Five Hundred Pesos Only (P500.00) monthly stipend to augment the daily subsistence and other medical needs of indigent senior citizens, subject to a review every two years by Congress in consultation with the DSWD.
Residential Care Facilities
Home for Girls
Home for Girls is a temporary residential facility. It's an alternative form of family care providing 24-hour group living on a temporary basis to girls below 18 years old, with special needs, where needs cannot be adequately met by their own households and relatives over a period of time. It provides an opportunity for the resident to be adequately cared for a short time under a controlled therapeutic environment.
Regional Center for Women
This is a residential center for abused women and their children. It was established in cooperation with the Congressional Spouses Foundation and Inc. and it offers protective and rehabilitative assistance. Also, it provides conducts skill training for its residents so that they can learn basic livelihood skills.
It focuses on disadvantaged women and children who are victims of domestic violence; battered or physically abused; victims of illegal recruitment; victims of involuntarily forced prostitution, victims of illegal recruitment; and children who are victims of neglect and abandonment.
Regional Rehabilitation Center for Youth
The Regional Rehabilitation Center for Youth (RRCY) is a residential facility for children in conflict with the law from ages 15 years old and below 18. This service enables the youth offenders to restore their social functioning and live a normal life through reintegration/reunification with their family/relatives and to become a productive member of the community and society.
Recovery and Reintegration Program for Trafficked Persons
The Department of Social Welfare and Development or DSWD is mandated to provide social protection to trafficked persons. This was implemented to scale up the programs and services and deliver better interventions to trafficked persons at various levels. This is designed to strengthen existing programs for trafficked victims and their families and also support capacity-building activities for service providers.
Assistance to Individuals in Crisis Situation
This is a social safety net or a stop-gap mechanism to support the recovery of individuals and families from unexpected crises such as illness or death of a family member, and other setbacks. This initiative has a special unit operating as an action center to immediately respond to cases of individuals and families in crisis situations.
It provides integrated services such as immediate rescue/ and protection provision of direct financial and material assistance, augmentation during a disaster, and referrals for immediate medical, legal, and psycho-social services.
The unit also operates through the DSWD Social Welfare and Development Teams in the different provincial clusters in the region which accepts target clienteles categorized as either walk-in, rescued, or referred clients such as Individuals and families with no adequate means to provide for medical, transportation, burial and other immediate needs, abandoned, abused and exploited adults and children.
Minors Traveling Abroad
This is DSWD's initiative to prevent cases of child abduction. When a Filipino minor child needs to travel outside the Philippines, regardless of civil status, must secure a travel clearance issued by the Department of Social Welfare and Development. It also applies even if the child is to travel alone or with an adult other than its parent.
Of course, there are exemptions like those travelling with either parent or with the a legal guardian. Also applies ecemption to immigrants travelling to another country and are holding a valid permanent residency card, dependents visa, or other pass issued by another country which proves residency with parents abroad.
A minor who holds a permanent residency card of another country, or a valid pass such as dependents visa/pass/identification or permanent resident visa/pass/identification card is no longer required to secure travel clearance from DSWD. And those minors that are not a Filipino citizen and are holding a foreign passport.
Adoption
This is a project of the Department of Social Welfare and Development that is a socio-legal process of providing a permanent family to a child whose parents have voluntarily or involuntarily relinquished parental authority over the child.
Unconditional Cash Transfer
The Unconditional Cash Transfer (UCT) initiative is the biggest tax reform mitigation program under the TRAIN Law. This program seeks to provide cash allocations to poor households and individuals who may not benefit from the lower income tax rates but may be adversely affected by rising prices. It also provides qualified beneficiaries cash grants computed at Two Hundred Pesos (Php 200.00) per month for the first year of implementation, and at Three Hundred Pesos (Php 300.00) per month for each succeeding year of implementation.
If you need a technical assistance to form inquiries or if certain available accessibility keys are not working on their site for the said DSWD programs, you can visit DSWD's contact page for help.
Lumina's eSpacio: Your Safe Space Inside the Community
Your safety is important to us. We want you to enjoy the life inside our Lumina Communites that's why we came up with eSpacio. It's the newest hangout place inside our prjoects that is built so you can enjoy, have fun, and mingle with the residents!
Our commitment to build communities that focus on the needs of our homeowners play a significant role into our success. You see, more and more Filipinos are choosing to build a home with us. So, if you want to raise a family and commit to responsible parenthood, trust that Lumina Homes is capable to provide your needs. Even solo parents can enjoy the affordable yet decent housing that we offer on over 50 key locations.
We'll continue to design amenities like eSpacio so you'll be at the comfort of our communities.
Aside from the functional amenities found in every Lumina Communities, eSpacio is where our homeowners can do their livelihood, entertainment, and recreational activities. We also encourage our residents to utilize Luntiang Lumina/Edible Gardening.
eSpacio includes amenities like a Multipurpose Hall, Mini Gardens, Play Area, Jogging Path, and a Community Center. Soon, features like a health center, daycare center, senior citizen center, and a barangay center await.
Stay connected with Lumina. If you have comments, you can go to our feedback page and let us know. Connect with us on our website's contact page and our official social media accounts on Facebook, Twitter, Instagram, YouTube, and Tiktok.

Try our Home Loan Calculator
Loan Calculator
Try Lumina Homes' loan calculator and get an estimate computation for your preferred Lumina property and home model.