8 Things That Will Convince You to Live in Bicol for Good
9 July 2021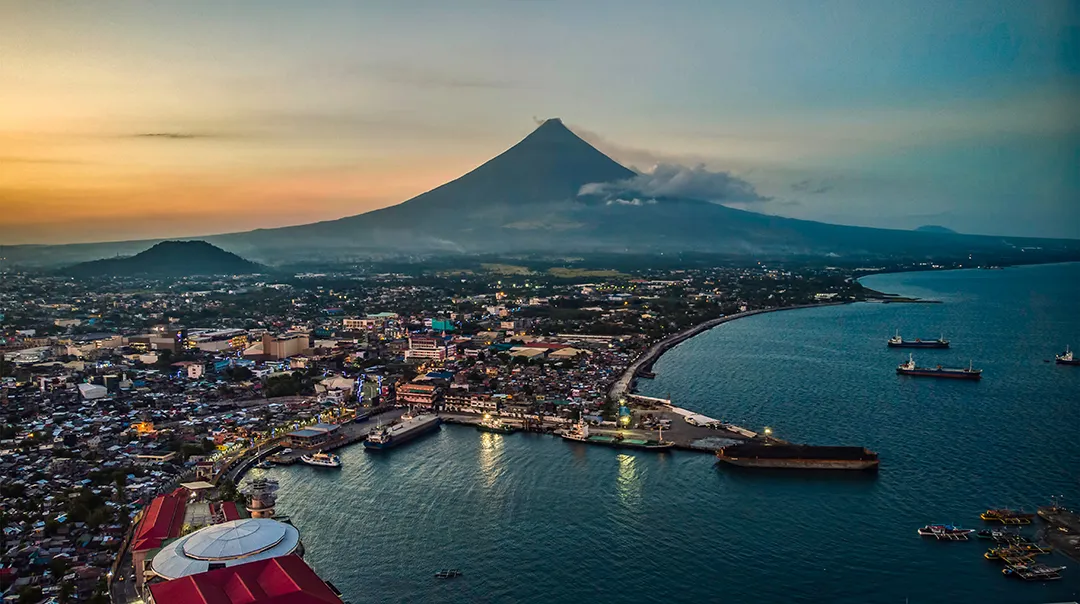 Written by: Cielo Fernando
Known for its world-famous, nearly perfect cone volcano, Mt. Mayon, Bicol is a region brimming with delicious cuisine, kind locals, and destinations that will have you thinking if you've just walked straight into a postcard.
While the region is undoubtedly a great tourist destination, the question is: is it also a good place to reside in Bicol permanently, though? This article will tell you eight reasons why it is a good idea to live there.
Why you should buy house and lot in Bicol?
If you're someone who already has a house in the metropolitan area, considering moving to Bicol might be a surprise for many. But to tell you honestly, sometimes, life is better in the province.
Here are the things that will convince you to live in Bicol:
1. More affordable housing options.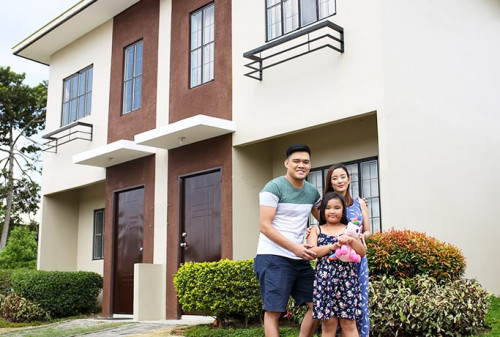 It's no secret that properties in Manila and nearby areas are usually expensive. Imagine getting a 20-sqm. studio condominium unit for about P3-5 million, but in provinces such as Bicol, you can already get a house and lot for as low as Php 500,000 to Php 1.7 million and can be paid in installment too! That's right, a house and lot that can be financed through bank or pag-ibig housing loan! For inspiration and idea, check the stories of their home purchasing journey:
2. Low cost of living.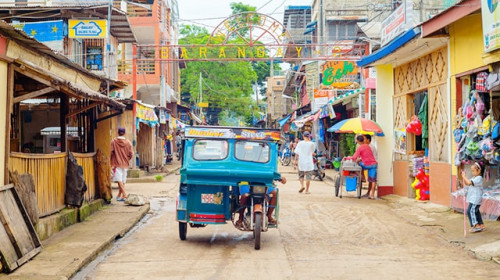 Another benefit of residing in Bicol is that the cost of living is inexpensive. If you're mostly living your day-to-day life on a shoestring budget, Bicol has got you covered. Case in point, meal prices are easy on the pocket. If your P100 in Manila can only get you a basic meal of one viand and one cup of rice in Bicol, it can go a long way (complete with dessert!). Plus, the local transportation fare is not soaring as high as it does in the metro.
3. New road projects making other parts of Luzon more accessible.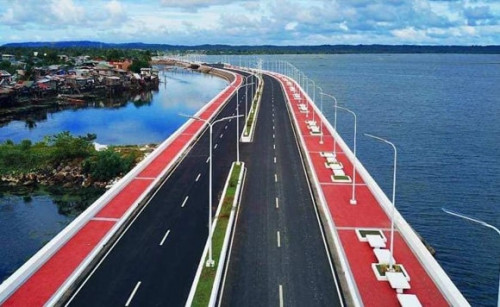 For those who are living in Metro Manila, traveling to Bicol could be dreadful since it takes about 10 to 12 hours of travel time. This alone can already have you thinking of disregarding the idea of living in Bicol. There's no denying, traveling to Bicol can eat up so much of your time that could have been better spent on other, more important things.
This is what the Department of Public Works and Highways (DPWH) hopes to change with their current project, the Luzon Spine Expressway Network (LSEN). This project aims to shorten travel time from Ilocos to Bicol to just 9 hours. That should be a significant improvement over the usual 20 hours trip.
Build, Build, Build projects of DPWH in Bicol include:
Legazpi City Coastal Road

- A road trip with a panoramic view of the Mayon Volcano! This 3.10-kilometer Legazpi City Coastal Road traverses four barangays in Albay: Baybay, Rawis, San Roque, and Bonot.

Albay-Sorsogon Connector - This 15.87-kilometer road is expected to benefit about 5,000 travelers per day, linking two national roads: the Legazpi-Punta de Jesus Road in Albay and the Junction Sorsogon-Bacon Manito Road in Sorsogon.
Sorsogon City Coastal Bypass Road

- This 5.52-kilometer four-lane road that serves as a diversion road when going to Casiguran, Gubat, and Castilla is not only open to vehicles as it includes a jogger's lane and a bicycle lane.

Cagraray Island Circumferential Road in Albay

- Want to go to the beach in an instant? This 40-kilometer Cagraray Island Circumferential Road gives you just that as it connects four barangays in Cagraray Island to Bacacay town proper via land.

Camalig Bypass Road - Another infrastructure project that offers a picturesque view of the Mayon Volcano, this 3.5-kilometer Camalig Bypass Road is featuring drainage, solar lighting, and road safety markings and signages that will provide the people of Albay a faster, safer route than the congested Camalig town proper road with a view.
Bicol's other road projects include Imelda Boulevard in Catanduanes, San Fernando-San Jacinto-Monreal Road in Masbate, Esperanza-Placer Road leading to Pasiagon beachfront in Masbate, Camarines Sur Expressway Project, Pasacao-Balatan Tourism Coastal Highway in Camarines Sur, and Matnog-Sta. Magdalena-Bulusan Road.
With these new infrastructure projects completed, Bicol becomes more accessible to the rest of the country!
4. Quality education is within reach.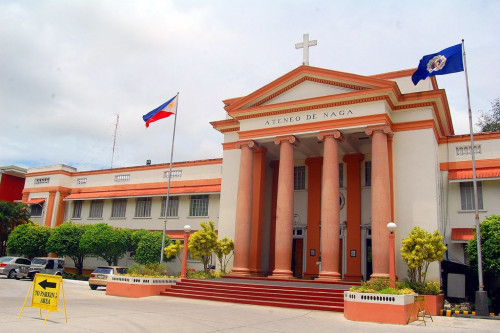 Metro Manila is home to many notable universities that are known across the Philippines and also recognized across the globe. So, those living in the provinces who aspire for a better life travels to Manila in the hopes of finding quality education. But Bicol has its fair share of good universities, too! So when the time comes that you decide to move to Bicol for good, you wouldn't have to worry about giving your kids, or yourself, the best education possible. And even if these universities carry the names of the ones in the metro, they are more budget-friendly.
Among the top universities found in Bicol are:
Ateneo de Naga

Bicol University

UST-Legazpi

Camarines Norte State College

Universidad de Sta. Isabel

Sorsogon State University
5. Picturesque destinations are almost everywhere.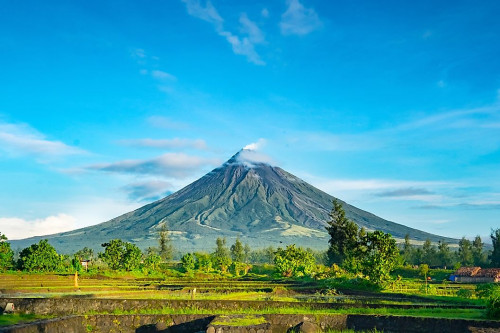 Picture this: early morning, and you wake up to the sounds of roosters. Then, as you sip your coffee, you look to your window with the beauty of Mayon greeting you a good morning, or maybe waking up on a secluded island with the chirpings of the birds in the background. This is, perhaps, what would make people trade their city lives with.
Bicol is a haven not only for the adventure-seekers but also for those who are looking for good relaxation. From the breathtaking Mayon Volcano to the jaw-dropping pristine beaches, Bicol has something for everyone. Here are some of the most beautiful and must-visit places in Bicol that will make your life there more pleasing.
Mayon Volcano – The most popular tourist spot in Bicol for being a perfect cone-shaped volcano and one of the country's most magnificent natural beauties.
Caramoan Island – Jaw-dropping Camarines Sur tourist spot
Calaguas Island – A beautiful place in Bicol famous for its pristine beach. This Camarines Norte tourist attraction has become a popular beach destination and a go-to spot for those looking to get away from the hustle and bustle of the city.
Donsol – A tourist spot in Sorsogon where you can swim with whale sharks
Cagsawa Ruins – The place with a tragic history
Daraga Church – A historic Albay tourist spot
Subic Beach in Sorsogon – A tourist attraction in Sorsogon famous for its pinkish sand
Quitinday Underground River – An offbeat destination
Ligñon Hill Nature Park – Offering a great adventure and a famous tourist spot in Legazpi Albay
Peñafrancia Basilica Minore – One of the famous Naga City tourist spots
Talisoy Beach – A tourist spot in Bicol Albay with azure waters and white sands
Binurong Point – A Batanes-like place in Bicol
Marilima Beach – Another beautiful beach Bicol tourist destination
Halea National Park – Rich in marine life
Maribina Falls – The most accessible and famous waterfall in Catanduanes
6. The oh-so-good Bicol cuisine.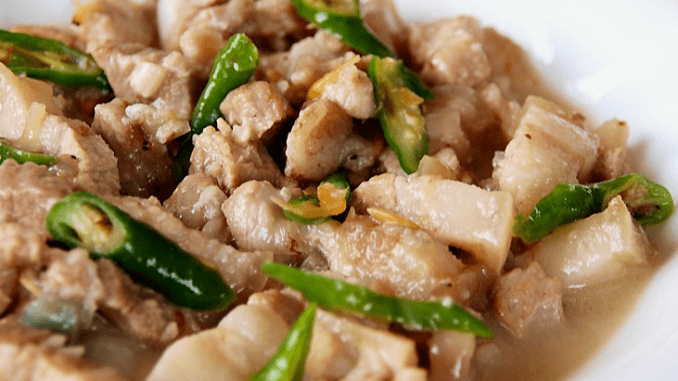 Many of us think that home-cooked meals are unbeatable. While this is true in so many ways, just wait until you try the world-famous Bicolano dishes. Their cuisine represents the diverse cultures that make up this humble but thriving region. and has a distinct taste thanks to their abundant use of chilies and coconut cream (gata).
If you are a foodie, you'd definitely fall head over heels with their cuisine. Among the crowd favorites are the Pinangat, Kinunot, Bukayo, Toasted siopao, Pancit Bato, and of course the ever-popular dishes Bicol Express and Laing.
7. Fun and colorful festivals in Bicol.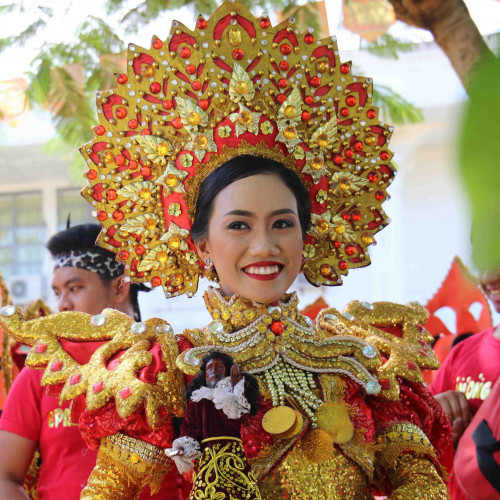 Just because Bicol is far from the metropolis area of the country doesn't mean it's all boring. In fact, this region has some of the most colorful and fun festivals in the Philippines that even tourists worldwide visit Bicol for. So if you're someone who loves festivities, Bicol will give you that.
Here's a list of festivals in Bicol you should experience, whether you're just visiting for a quick trip or residing for good.
Alinao Festival – Malinao, Albay (July 20 – 26)

Pinangat Festival – Camalig, Albay (June 10 – 24)

Coron Festival – Tiwi, Albay (Aug. 1 – 30)

Magayon Festival – Albay (May 1 – 31)

Ibalong Festival – Legazpi, Albay (Aug. 10 – 19)

Sunflower Festival – Ligao Albay (March 20 – 26)

Tabak Festival – Tabaco, Albay (June 16 – 25)

Cagsawa Festival – Daraga, Albay (Feb. 1 – 29)

Longganisa Festival – Guinobatan, Albay (Aug 1 – 15)

Karagumoy Festival – Bacacay, Albay (Aug 21 – 31)

Layag Festival – Rapu-rapu, Albay (May 20 – 27)

Lubid Festival – Malilipot, Albay (July 8 – 16)

Nito-talahib Festival – Manito, Albay (Oct. 14 – 23)

Puto Festival – Oas Albay (April 27 – May 8)

Paroy Festival – Libon Albay (July 19 – 25)

Pulang Angui Festival – Polangui, Albay (June 15 – 30)

Quipia Festival – Jovellar, Albay (Aug. 21 – 29)

Sarung Banggi Festival – Sto. Domingo, Albay (May 10 – 20)

Sinuyog Festival – Pioduran, Albay (Feb. 23 – March 13)
8. Good governance and business opportunities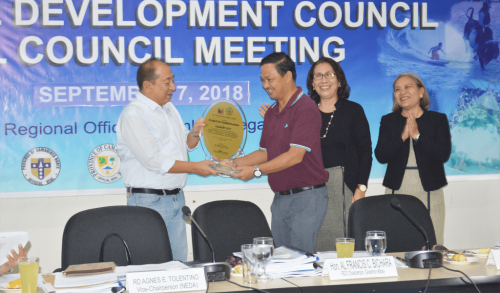 Bicol is on its way to achieving its vision of having a progressive agro-industrial economy, an investment hub with globally competitive and environment-friendly industries committed to sustainable economic growth, improved quality of life, justice, and equity.
In fact, according to the National Economic and Development Authority (NEDA), "for two consecutive years, Naga City secured the most coveted award as the Most Competitive Component City in the Philippines. From ninth in 2013, Naga City stepped up to the third rank in 2014 and emerged as the Most Competitive Component City in 2015 and 2016. It also received awards as first in economic efficiency and infrastructure and second in government efficiency. Joining Naga City in the top three most competitive component cities is Legazpi City, landing as the third Most Competitive Component City in the country from 15th spot in the previous year. The City also received awards for being third in government efficiency and infrastructure. Sorsogon City also made it to the top 20 from 47th spot in 2015 to 20th place this year."
Find your affordable house and lot in Bicol through Lumina Homes.
If you're looking for a house and lot in Bicol that fits your budget, Lumina Homes is a great option. It is the affordable housing arm of Vista Land, the Philippines' largest homebuilder known for housing brands including Camella, Lessandra, and Vista Residences, among others.
Through its low cost housing, getting the dream house and lot is made achievable for every Juan as it is one of the missions of Lumina Homes to provide low cost housing in the Philippines that will make the dream of owning a house and lot attainable.
What's great about the Lumina properties, aside from their affordability, is that all projects are strategically located near major establishments, schools, and transportation hubs to give every Juan the best experience possible.
Here are the top three housing projects of Lumina Homes in the region of Bicol:
Address: Sitio San Jose, Brgy. Maslog Legazpi City
Amenities: Basketball Court, Parks and Playground, Guarded Entrance and perimeter fence, Multi-purpose hall, Mini Garden
Financing Options: Bank Financing, pagibig housing loan
House and Lot in Legazpi: Aimee Rowhouse, Angeli Duplex, Angeli Single Firewall
Address: Brgy. Cabanbanan, San Vicente, Camarines Norte
Amenities: Parks and Playground, Community Facility, Guarded Entrance, Mini Garden, Perimeter Fence, Basketball court
Financing Options: Bank Financing, pagibig housing loan
House and Lot in Legazpi: Aimee Rowhouse, Adriana Townhouse, Angeli Duplex, Angeli Single Firewall, Athena Single Firewall
Address: Brgy. Macabog, Sorsogon City, Sorsogon
Amenities: Parks and Playground, Community Facility, Guarded Entrance, Mini Garden, Perimeter Fence, Basketball court
Financing Options: Bank Financing, pagibig housing loan
House and Lot in Legazpi: Aimee Rowhouse, Adriana Townhouse, Angeli Duplex, Angeli Single Firewall, Athena Single Firewall
With Bicol as your option, living in the province doesn't sound bad at all. Achieve your dream home without sacrificing your budget with Lumina Homes.
Related Articles:
***
For more information about the house and lot for sale in Bicol by Lumina Homes, contact (0917) 629 6523.

Try our Home Loan Calculator
Loan Calculator
Try Lumina Homes' loan calculator and get an estimate computation for your preferred Lumina property and home model.