We Asked Bloggers What Their Best Christmas Memories Are and Their Answers Will Melt Your Heart
8 December 2021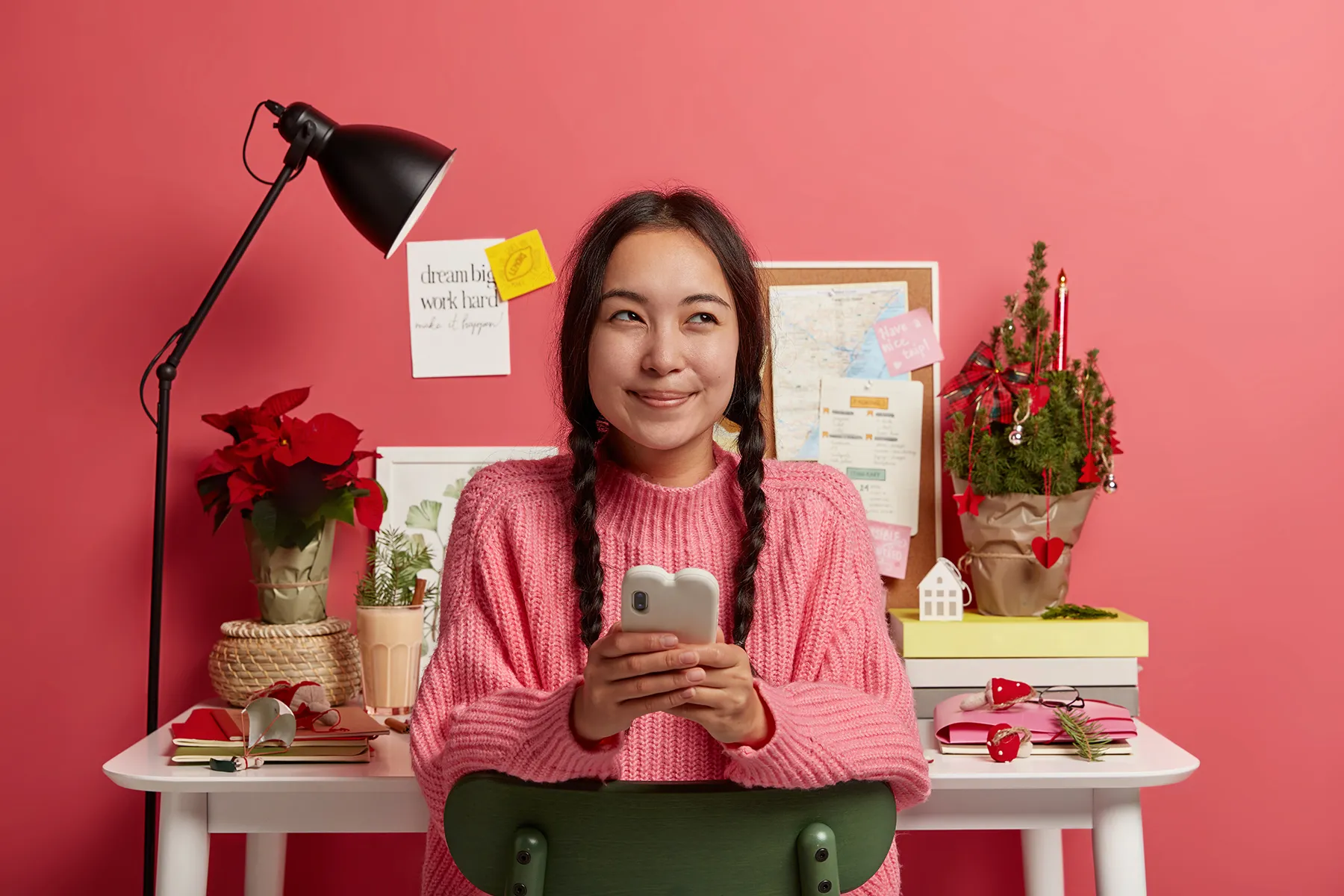 Christmas, without a doubt, is one of the most awaited holidays of the year. This is the time of reconnections, parties, reunions, and unending food trips. In short, 'tis the season to be jolly.
For many of us, the holidays bring about some of our fondest and most vivid memories. Maybe it's the memory of waking up early to catch the first Simbang Gabi mass with your friends or sharing puto bumbong and hot tea with your crush. Or that time when you got so excited to cook your mom's legendary sweet spaghetti recipe without supervision. Maybe it's also the memory of spying your most requested gift under your Christmas tree. Or perhaps gathering on the couch to watch Love Actually, Home Alone series, or How the Grinch Stole Christmas.
While the gift-giving, stop dance challenges, and classic Christmas films make the holidays fun, it is always the special moments with your loved ones that truly matter. That's the beauty of reminiscing about the past Christmas celebrations—we get to remember what is truly important to us.
We asked three bloggers what their best Christmas memories are, and their answers involve one common thing—family.
But in the midst of it all, how does one celebrate Christmas in the time of a pandemic? Read on to find out what these bloggers have to say.
The Beauty of Simple Celebrations
While some book their Christmas holidays out of town or splurge on a holiday feast in hotels, Belle Betsy Aguilar of MommyBellePH shares that even with a simple celebration, they were beyond happy because they are complete in the most wonderful time of the year.
"I think the most memorable Christmas was last year because I got to spend Christmas with the whole family, and I was the one who organized our simple celebration," shares Belle.
To her, the best Christmas means something as simple as being with the family. She admits that what she misses the most about celebrating the holidays before the pandemic is going to the malls and seeing the Christmas vibes everywhere they go.
While Christmas celebrations have been different since the pandemic came, Belle still sees a silver lining to that.
"I think the pandemic helps us value time for each other, especially during this season," tells Belle.
This year, Belle will celebrate Christmas with the whole family over a simple dinner. She even looks forward to buying presents and Christmas shirts for the whole family.
That Time When the Family Was Complete
Every holiday season, one of the things that we all look forward to is being home with the whole family. That is the time when the group gathers together to catch up with one another's lives, recall past funny moments, and share meals together.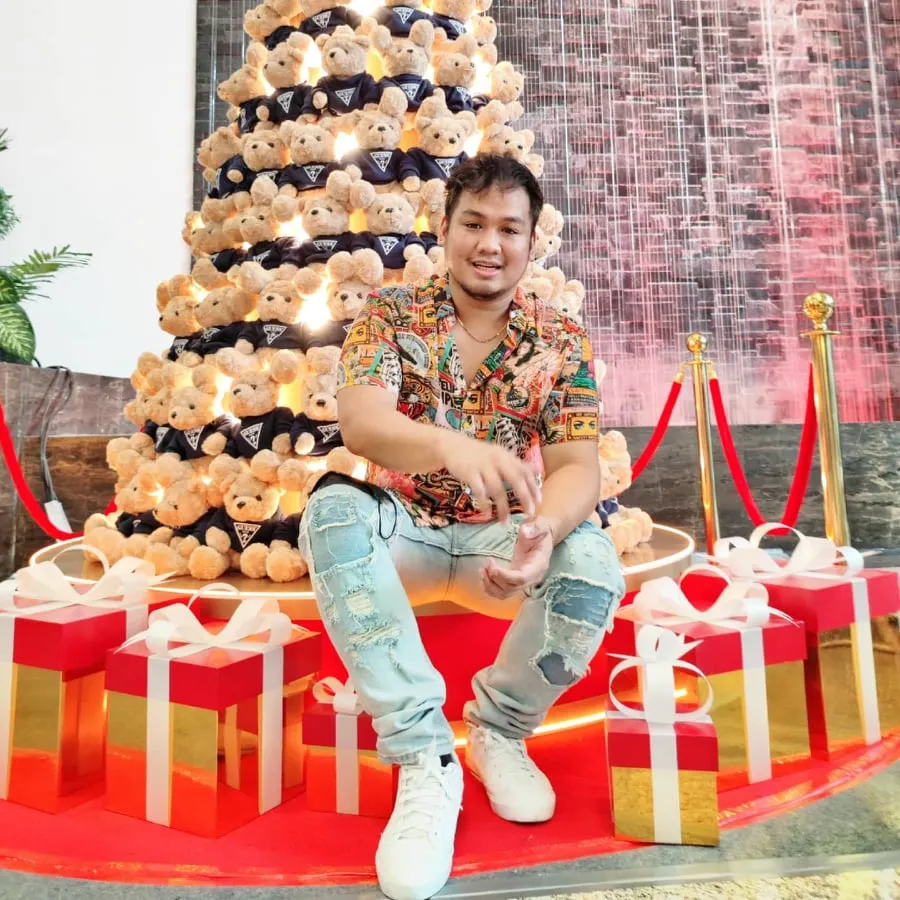 But as for JL Aquino of Blog-PH.com, Christmas this 2021 and the years to come will be so much different. When we asked him what his most memorable Christmas was, JL said: "Back when we are still complete! When my dad and my kuya were still alive."
To him, the best Christmas is when you are with your family and loved ones, sharing food and simple gifts with one another.
The pandemic truly affected the way we celebrate holidays, and it's really difficult, especially if you can't be with your loved ones.
"We can't visit our relatives as much as we like, and we started to limit our holiday food since only a few loved ones will get to visit us," JL shares.
But aside from that, JL also admits that he misses seeing lots of people in one venue and exchanging warm hugs and kisses.
These days, even with the high number of COVID-19 vaccine rollouts, we still can't do the things we used to do back when there was no social distancing because there are still COVID-19 cases, and worse, a new variant has been discovered.
While we can't interact with our loved ones the way we used to before, we can still spread the holiday cheer through virtual Christmas parties or e-numan sessions.
As for JL, he will be celebrating Christmas this year with his mom and brother. "Since we moved to a new house, we're gonna celebrate with just my mom and my brother. My sister is in Australia and can't go home like she usually does every holiday due to the pandemic," shares JL.
It's really going to be a different Christmas for JL and his family, but they won't let long-distance hinder their holiday celebration.
"Thanks to technology like Zoom & Google Meet, my sister who is abroad will get to join us on Christmas Eve. We're not gonna celebrate it extravagantly, just a simple Christmas food. What is important is, I'm with my loved ones," tells JL.
That First Time the Family Was Complete on Christmas
If you are someone whose life revolves mostly around work, you might end up regretting it. While there is nothing wrong with hustling so hard, it is still important you keep a balance between office hours and spending time with your loved ones.
Before the pandemic, many people found it hard to go home for the holidays, especially if their hometown is far from the Metro. The traffic was terrible, long queues at the bus station, fully-booked transportation tickets…the list just goes on. So the result is, many people spend their holidays far from home.
But when the pandemic came, companies have implemented work from home where employees could work remotely. Thus, those who had rented a place in Manila went back to their provinces and worked there. Aside from being more affordable, life in the province is the breather employees need during these tough times. The work-from-home setup has given so many people a good chance of returning home to be with their families. And this includes Reginald Agsalon of I AM REG.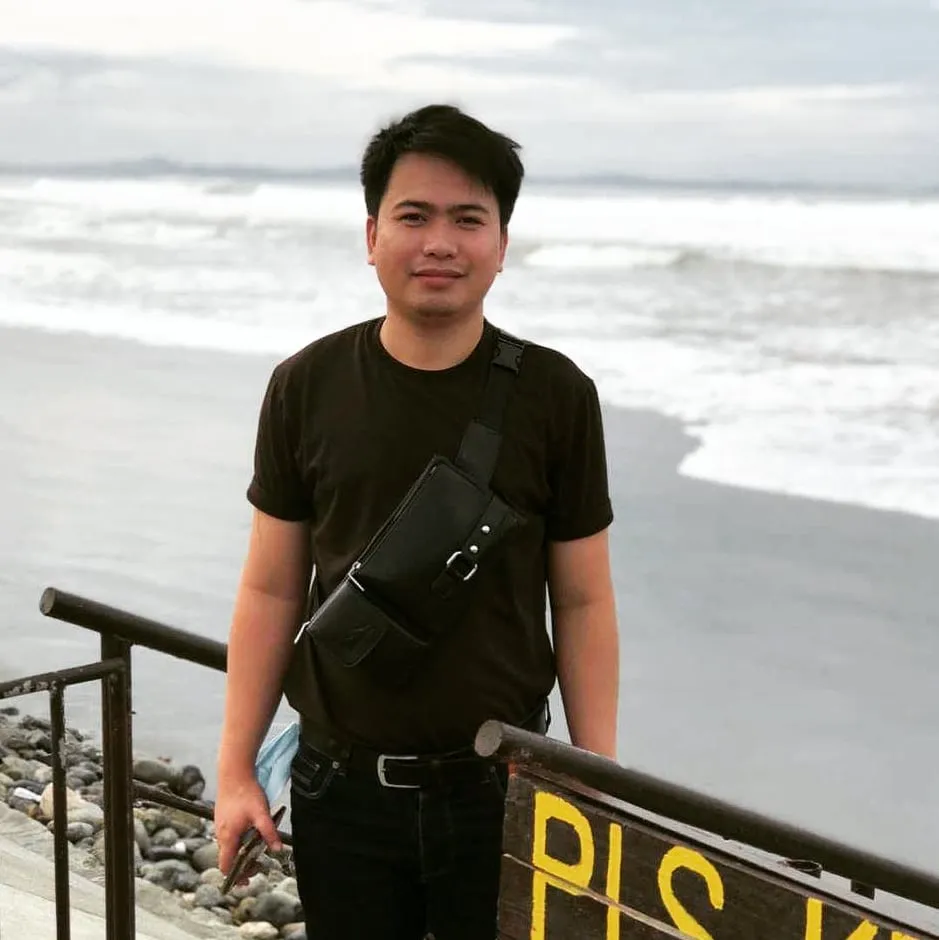 "Last year might not be the happiest Christmas for everyone, but for me, it is my family's most memorable. It is our first time in years to be completed as a family because my two other siblings and I were relocated for work," shares Reginald.
To him, the best Christmas for me is a Christmas with the people you love.
Last year was extra memorable for him because that was the first time their family was complete after so many years. However, it will also be the last one as Reginald lost his grandmother.
"It will also be our last Christmas that we are complete since lola passed away last November. It was a simple celebration, but the joy we feel is unexplainable. I still remember the laughter and stories we shared and how lola is happy as her "apos" are again complete," recalls Reginald.
Reginald also shares how he misses shopping for Christmas gifts especially during pre-pandemic times. While the pandemic made it a lot more challenging for many people to celebrate the holidays, Reginald believes that there is still something good during these trying times.
"I think the pandemic changed how we celebrate Christmas by letting us realize the true meaning of Christmas, which is sharing and loving each other. Also, Christmas during the pandemic is simple, but more family centered," shares Reginald.
This year, Reginald and his family will celebrate Christmas just how they did it last year—simple.
"Though we will no longer be complete with the loss of lola, we will try our best to be happy and just celebrate lola's life," Reginald says.
From celebrating the holidays complete with the family—exchanging funny stories, playing party games—to the loss of someone, reminiscing our best Christmas memories can bring us both sad and happy emotions. But the good thing about recalling our past Christmases is that we usually find that the simplest things are the ones that give us genuine happiness. Gifts and cards make the holidays memorable, but the best Christmas memories are made up of the simple things in life, as simple as being with the ones you love.
Create the best Christmas memories at home with Lumina Homes
Every day at home with the family is a well-spent time, and holidays make the bonding moments with your loved ones feel more special and fun. Holidays are typically significant for families, and while spending the season out of town, nothing beats Christmas at home.
Spend your next Christmas with Lumina Homes' affordable yet quality housing units fit for every budget. Lumina Homes aim to help every Juan can achieve their bahay goals on a budget. They are the affordable housing arm of Vista Land, the Philippines' largest homebuilder known for housing brands including Camella Homes, Crown Asia, Brittany, and Vista Residences, among others.
It offers an affordable yet exclusive subdivision lifestyle featuring a 24/7 guarded entrance, roving security, and shuttle service. You can also enjoy cool amenities like a play area, gazebo, mini gardens, and more.
Curious enough what Lumina Homes has to offer? Read on for more details:
If you are looking for an affordable house and lot that are ready for occupancy, check these house and lot for sale that you can choose as the best gift for Christmas:
Reserve an RFO single firewall, duplex, or townhouse for sale unit until December 31, and you will get to enjoy these discounts:
Pay downpayment of 7.5% (can be spot payment of three months installment)

With 5% discount once the bank loan is approved on the fourth month

Complete requirements for housing loan (standard and income documents)
But if you prefer a bungalow inner unit like the RFO rowhouses in Lumina Pandi, the terms include the following:
Pay as low as 5% downpayment (can be spot payment or installment payable in six months)

Provide complete requirements (standard and income documents)
You also have the option to have an affordable condominium in Cavite through Prima Tanza or an RFO house and lot in Tanza, Cavite through Lumina Tanza.
Lumina Homes also offers pre-selling house and lot for sale in Rizal, such as:
And if you are looking for an affordable house and lot in North Luzon, you may check the Lumina properties in Zambales, Lumina Subic; house and lot for sale in Pangasinan, Lumina Manaoag; house and lot for sale in Nueva Ecija, Lumina Cabanatuan; house and lot for sale in Isabela, Lumina Cauayan; house and lot for sale in Cagayan, Lumina Tuguegarao; house and lot for sale in La Union, Lumina San Juan; and house and lot for sale in Bataan, Lumina Pilar.
Lumina Homes also has house and lot for sale in other parts of the Philippines. See below for the list:
With Lumina, you will never run out of choices whether you want to go north or south. We have house and lot for sale in Laguna, Lumina Calauan; house and lot for sale in Batangas, Lumina Rosario and Lumina Lipa; house and lot for sale in Daet, Lumina Camarines Norte; house and lot for sale in Albay, Lumina Legazpi; house and lot for sale in Sorsogon, Lumina Sorsogon; house and lot for sale in Cebu, Lumina Carcar; house and lot for sale in Bacolod, Lumina Bacolod East; house and lot for sale in Negros Occidental, Lumina Sagay; house and lot for sale in Capiz, Lumina Capiz; house and lot for sale in Bukidnon, Lumina Valencia, and Lumina Malaybalay; house and lot for sale in Davao del Norte, Lumina Tagum; house and lot for sale in Agusan del Norte, Lumina Butuan; house and lot for sale in Misamis Occidental, Lumina Ozamiz; house and lot for sale in Zamboanga del Sur, Lumina Pagadian; house and lot in South Cotabato, Lumina Polomolok.
Celebrate your next Christmas by planning ahead for your homeownership journey that you and your family can enjoy in the future. Achieve your dream house and lot for yourself or for your family without worrying about your budget! With Lumina Homes' house and lot for sale, you can start building your dream home at an affordable rate while enjoying the exclusive subdivision lifestyle.
***
For more information about the affordable house and lot for sale and condo units of Lumina Homes, please contact (0917) 629 6523.

Try our Home Loan Calculator
Loan Calculator
Try Lumina Homes' loan calculator and get an estimate computation for your preferred Lumina property and home model.