7 Convincing Reasons Why Living in Pangasinan is a Good Idea
19 July 2021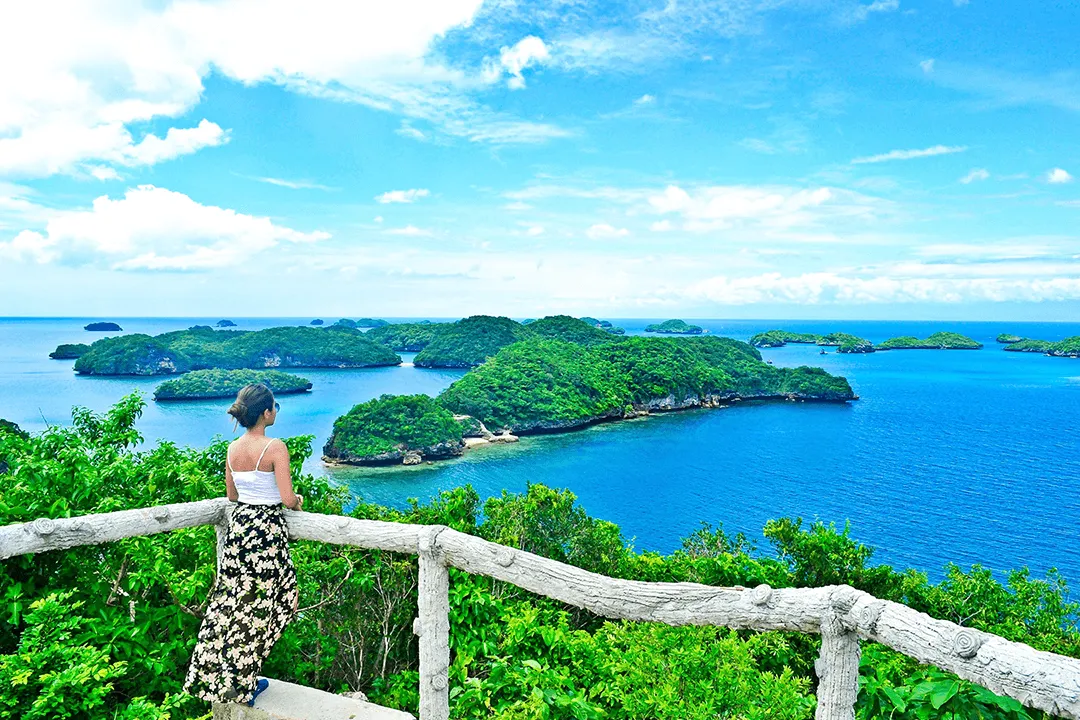 From the pollution and fast-paced city life to the daily carmageddon, living in the metro can take its toll on you. Imagine the number of hours wasted when you are stuck on the road due to the crazy heavy traffic every...single...day. But if you are living the probinsiya life, it is the total opposite.
Days in the province meant waking up to the sounds of nature, not cars honking; fresh air kissing your cheeks while strolling; laid-back, not fast-paced. And you know the perfect place that will give you all the good things? Pangasinan!
Pangasinan boasts long stretches of beautiful white sandy beaches, scenic terrains, jaw-dropping caves, waterfalls, ancient Hispanic churches, verdant hills, miraculous destinations for devotees, and a vast coastline fishing, and so much more. These alone can already be good reasons to move to Pangasinan for good. But in case you still need more convincing, read on and get ready to fall in love with this province.
What You'll Love About Living in Pangasinan
Whether you're tired of the stressful city life or just want to build a rest house, here are the reasons why you should give Pangasinan a chance to house your future dream home.
1. Everything is much cheaper in Pangasinan.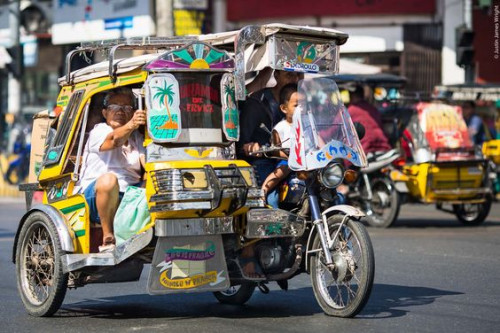 Living in a busy area where the most prominent universities and big corporations are, it's pretty easy to spot the difference between living in the metro versus living in the province. In fact, according to research done by data aggregator iPrice Group, Manila is one of the most expensive cities to live in Southeast Asia at P50,800; without rent, it's at P28,800 a month. And based on iPrice's data, Manila has the second-highest rent prices, next to Singapore.
The good thing about living in a province like Pangasinan, the rent, food, transportation, and everything else is much cheaper, so you will not worry much about money as you do in the metro.
2. You will get closer to nature.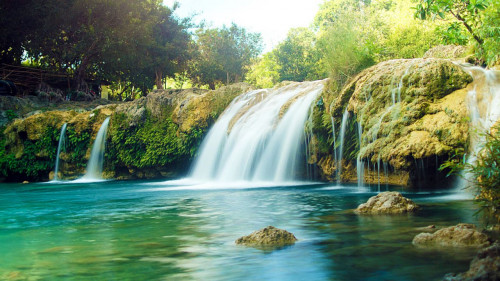 When in Manila, you'd wake up to the sounds of honking cars or the continuous drilling on road constructions that seems to take forever to be done. Your views usually consist of concrete buildings, with no to few stars in the sky.
But in Pangasinan, it's completely different.
There you'd see clear skies at night where the stars sparkle before your eyes, you'd be kissed by fresh air, and you'd wake up to the sound of the rooster, and see lots of greenery.
3. There are lots of beaches.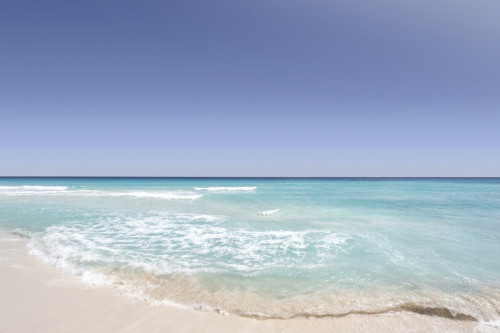 If you're someone who loves the beach, then you're in for a treat when you decide to move to Pangasinan for good. Brimming with pristine beaches, Pangasinan has so many fabulous beaches that will make you feel it's summer all year. And you know what's great about that? Enjoying a beach without having to book a flight!
Here are some of the most popular beaches in Pangasinan that will convince you to reside in the province already:
Patar Beach - Because this beach features a long stretch of white-sand shore and pristine waters, Patar Beach earned the title "Boracay of the North." It is located southwest of Bolinao Pangasinan.
Hundred Islands National Park - As the name suggests, Hundred Islands National Park is home to more than 100 islands. During low tide, it becomes 124. This place is perfect not only for beach-lounging but also for recreational activities such as swimming, trekking, and sightseeing.
Tondol Beach - If you're looking for a more serene ambiance, consider visiting Tondol Beach located in Anda, Pangasinan. While it does not have white sands, its ash-colored sand, glassy waters, and sandbars make this beach equally beautiful as the other famous beaches.
Tambobong Beach - Tambobong Beach is an ideal place to unwind where you can go swimming or sunbathing. You can also rent a boat and sail to the Balinmanok Cove nearby, visit the site of the Taiwanese vessel shipwreck and snorkel to explore the divine underwater world of Pangasinan.
Cabongaoan Beach - Whether you want to laze or go for extreme water activities, Cabongaoan Beach will not disappoint you. Here you can go snorkeling as this beach has magnificent marine life.
Abagatanen Beach - Abagatanen Beach is one of the white sand beaches that offer exciting activities like camping, snorkeling, island hopping, and swimming. Make sure to also drop by the Agno Umbrella Rock Formation for some spectacular views.
Surip Beach - Home to a rich marine ecosystem, Surip Beach makes a great spot for scuba diving and snorkelling. The water there is so clear that you can already see the fishes even on a boat.
Lingayen Beach - Overlooking the Lingayen Gulf, Lingayen Beach is one of the popular spots for celebrating the Pista'y Dayat Festival, where locals express their gratitude to the sea and pray for another year of bountiful marine resources.
Bolo Beach - Nestled near the scenic Hundred Islands, Bolo Beach offers a quiet, uncrowded shore graced by fine white sand. Rent a boat to explore the whole beach, swim in the refreshing waters, or just simply lounge on the shore for some much-needed Vitamin Sea.
San Fabian Beach - This beach is also one of the places that celebrate the Pista'y Dayat (Sea Festival) every May 1. During this time, the coast of San Fabian Beach will be very festive, and many stalls will be selling handcrafted San Fabian souvenirs. San Fabian Beach's fine sand and cool waters make it the ideal beach for your summer getaway.
If you want to explore more attractions that Pangasinan has to offer, here are the other popular tourist spots to visit:
Minor Basilica of Our Lady of the Rosary of Manaoag

Baba's Eco Farm Manaoag

Daang Kalikasam Mangatarem

Tondaligan Beach

Sunflower Camp at Tayug Eco Park

Bonuan Blue Beach
4. The Pangasinense cuisine is oh-so-good.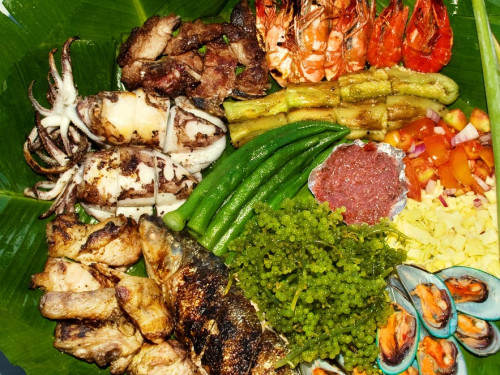 Bangus or milkfish is undoubtedly the most popular food in Pangasinan. But when in the province, bangus dishes are not the only food that will give your stomach butterflies. For sure, when you decide to live in Pangasinan, you will fall in-love with the Pangasinense cuisine as it offers nothing but real goodness. Among the crowd-favorites are Patupat, Tupig, Puto Calasiao, Pigar-Pigar, and Beef Tapa.
5. There are many infrastructure projects for easier commute.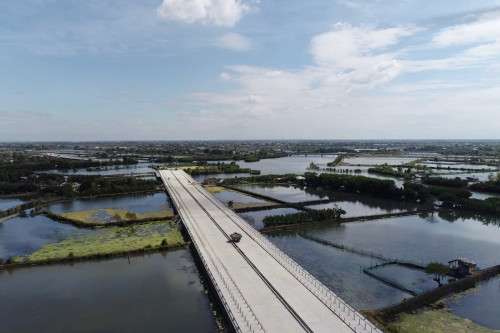 When it comes to traveling convenience, the province of Pangasinan will not give you a headache as the EDSA. With the new road projects by the Department of Public Works and Highways, traveling to and from Pangasinan is so much easier now. Here are the DPWH's new road projects benefiting thousands of motorists daily.
The Urdaneta Bypass Road is a 7.17-kilometer road that traverses eight barangays namely Nancayasan, Sto. Domingo, Sta. Lucia, Nancamaliran East, Mabanogbog, San Vicente, Camantiles, and Anonas. If the traffic in Manila North Road, Urdaneta-Dagupan Road, Urdaneta-Manaoag Road, and the Tarlac-Pangasinan-La-Union Expressway is congested, the Uradenta Bypass Road is a good alternative. The Urdaneta Bypass Road reduces the travel time from Villasis to Binalonan from one hour to only 30 minutes.
Tarlac Pangasinan La Union Expressway
Tarlac-Pangasinan-La Union Expressway (TPLEX) is an 88.5km four-lane expressway starting from the southern terminal in Tarlac City and ending at the northern terminal at Rosario in La Union. If you want to travel to La Union or Baguio, it will be much faster as the travel time has been reduced. Case in point, if you're coming from Manila and you want to go to Baguio, from the six hours travel time, now it's only 3 to 4 hours via TPLEX.
6. You'll have a more laid-back vibe.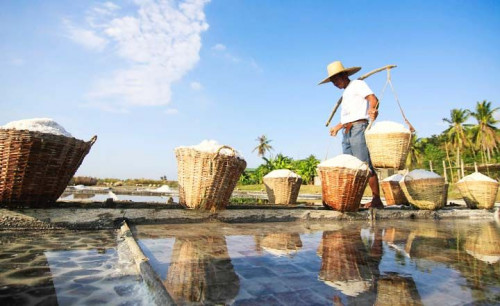 Contrary to what the metro gives, the probinsiya life is not as fast-paced as the metro. Living in Pangasinan will allow you to enjoy and savor each moment without worrying about time. Because whenever you're in the province, you wouldn't feel like you're always in a rush and you may choose to do tasks at your own pace.
7. More affordable housing options.
The houses and lots for sale in Metro Manila are, without a doubt, really expensive given the fact that the region is home to some of the biggest corporations and prominent universities in the Philippines. For this, you have to shell out at least three million pesos for you to purchase a studio unit or a budget house.
But in provinces like Pangasinan, you can already get a house and lot in less than one million pesos through Lumina Homes! So instead of spending that much for a small house in the metro, go for a more affordable housing option. Say you have already saved three million pesos, allot the one million to your rowhouse and spend the remaining budget in making your Lumina Home aesthetically pleasing. Seems too hard to believe? Check what these people have to say about buying an affordable house and lot in different provinces in the Philippines.
Find your affordable house and lot in Manaoag through Lumina Homes.
If you're looking for a house and lot in Manaoag that fits your budget, Lumina Homes is a great option. It is the affordable housing arm of Vista Land, the Philippines' largest homebuilder known for housing brands including Camella, Lessandra, and Vista Residences among others.
Through its low cost housing, getting the dream house and lot is made achievable for every Juan as one of the missions of Lumina Homes is to provide low cost housing in the Philippines that will make the dream of owning a house and lot attainable.
What's great about the Lumina properties, aside from its affordability, is that all projects are strategically located near major establishments, schools, and transportation hubs to give every Juan the best experience possible.
Lumina Manaoag is located in Barangay Sapang in the town of Manaoag which is well-known because of the Minor Basilica of Our Lady of Manaoag Church. Every year, especially during the Lenten season, many people from different parts of Pangasinan and even from other Provinces travel all the way to visit Manaoag Church. The subdivision is near to schools and establishments. In fact, it is only 10 minutes near the Market, Manaoag Church, and Manaoag National High School.
Address: Brgy. Sapang, Manaoag, Pangasinan
Amenities: Pavilion, Basketball Court, Playground, 24/7 Guarded Entrance, and CCTVs around the subdivision
House and Lot in Manaoag: Angeli Single Firewall, Angelique Duplex, Angelique Townhouse, Aimee Rowhouse
Payment Options: pag ibig housing loan, Bank Financing, Spot Cash
pag ibig housing loan
Offers lowest possible interest rate

14 months of down payment term

Maximum of 30 years loan term
Bank Financing
Fast approval of home loan

16 months of down payment term

Maximum of 20 years loan term
DEFERRED
24 months of payment, 0% interest rate

Just standard requirements needed
SPOT CASH
The client may pay the full total contract price and will be eligible for discount:

10% discount if the payment was made 7 days within the reservation date

8% if made within the reservation month

6% if payment was made within 30 days from reservation fee
Ongoing promotions by Lumina Manaoag are:
Free Electric Application Fee

Free Water Application Fee

Free HOA Membership Fee
Contact Details:
For more details, you may reach Lumina Manaoag Official Facebook Page or you may call at 0917-839-9865 or 0999-229-2447.
Office Address: Unit 301-303 Capital Center Building, San Vicente East, Urdaneta City, Pangasinan
With Pangasinan on your mind, living in the province will not be boring at all. In fact, it can be as flourishing as city life...only with lesser pressure.
Related Articles:
***
For more information about the house and lot for sale in Pangasinan by Lumina Homes, contact (0917) 629 6523.

Try our Home Loan Calculator
Loan Calculator
Try Lumina Homes' loan calculator and get an estimate computation for your preferred Lumina property and home model.