How to Apply for a Pag Ibig Housing Loan
29 January 2021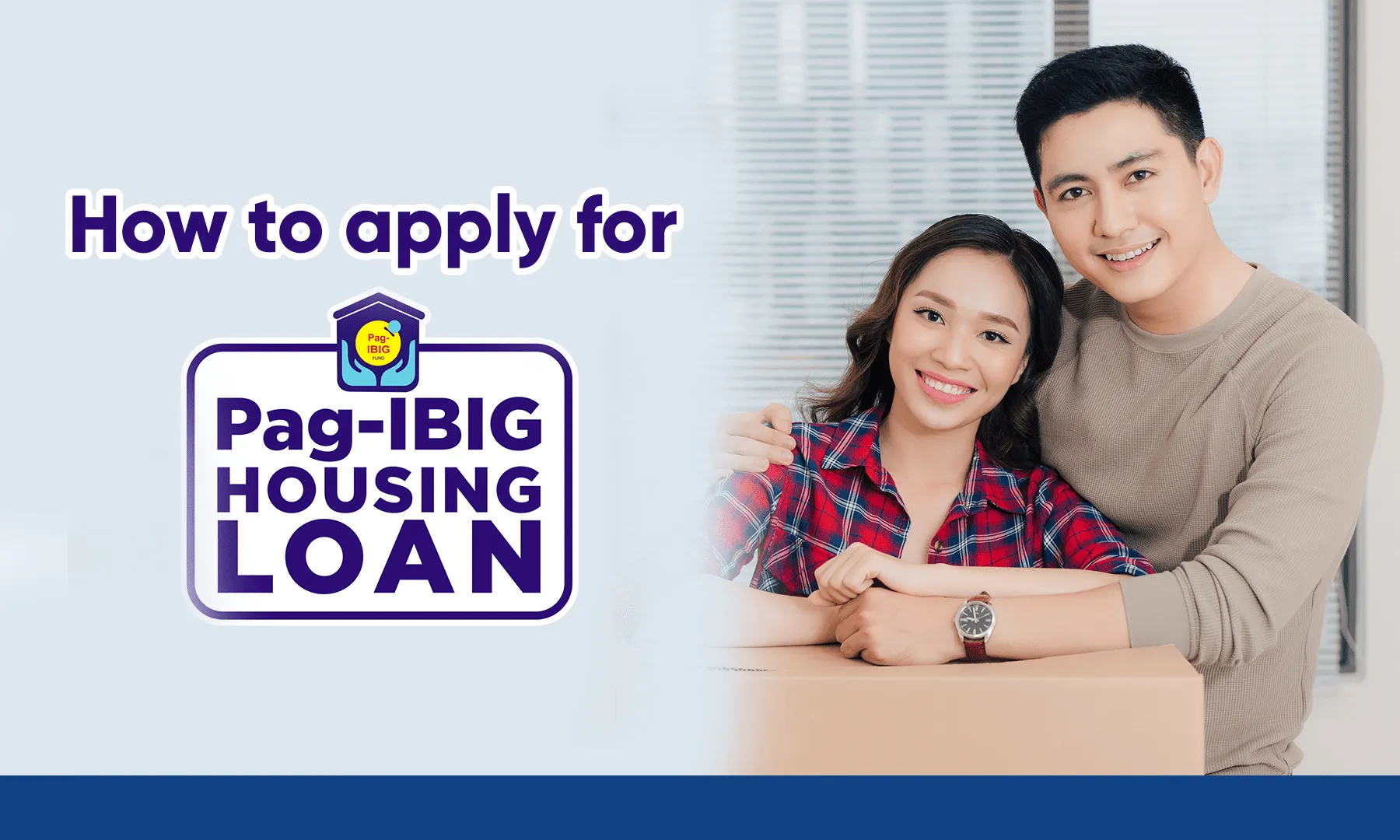 One of the first considerations, and the biggest problem in achieving the dream of owning a home, is budget. No matter how prepared they are to live independently or how much they wanted to have their own home, many Filipinos still struggle to find financial assistance or allocate their home investment funds.
It is like a perfect solution that pag ibig fund or the Housing Loan Development Mutual Fund (HDMF) offers a housing loan program that allows members who already have at least 24 monthly savings and with age not more than 65 years old to borrow up to six million pesos. The qualified Pag-IBIG members can use this borrowed amount to purchase either a residential unit of house and lot townhouse or condominium unit. Another great thing about pag-ibig fund housing loan is that their interest rates remain at the lowest levels, including their affordable housing loan for minimum wage-earners, which still stays 3% per annum. This lowest interest rates offer started on May 01, 2017, and continues to ensure that our low-income earners can also afford to purchase their real estate investment.
In addition to their thirty (30) years loan maximum payment period, pag ibig housing loan also carries insurances, whichever is applicable, by a Mortgage Redemption Insurance (MRI), Sales Redemption (SRI), and even a Fire and Allied Perils Insurance (FAPI). It's very easy toto do the pag ibig fund housing loan program application. All you need to do is to follow these six steps:
Step 1. Make sure to complete the checklist of requirements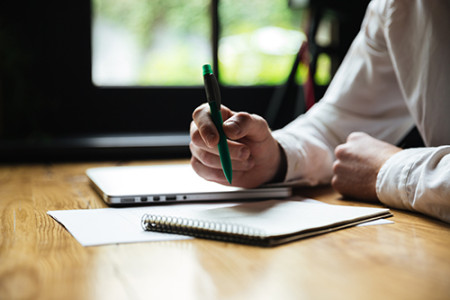 Checklist of Requirements for Standard Documents
The standard documents needed are a photocopy of marriage certificate (if married), birth certificate (if single) plus CENOMAR (if you are a single parent, two (2) pcs. of 2x2 ID Picture, proof of billing address / Barangay Certificate, two (2) valid IDs, and TIN ID. Aside from this, you should also need to provide a specific list of requirements depending on your working status:
Checklist of Requirements for Overseas Filipino Worker
Original Certificate of Employment and Compensation (Consularized/Notarized)
Photocopy of Contract
Photocopy of Passport with Entries and Photocopy of Seaman's Book (If Sea-based)
Proof of Remittances for the last six months
Payslip for the previous three months
special power of attorney from the housing developer's admin; notarized special power of attorney before departure date or if abroad, special power of attorney by a Philippine Consular Officer or Special Power of Attornet notarized by a local notary but duly authentocated by the Philippine Consulate.
Checklist of Requirements for Self-Employed Borrower
Photocopy of Business Registration from DTI/SEC
ITR for the last 2 Years
Mayor's Permit
Original audited financial statements for the last two years
PTR (for Practicing Professionals) or Franchise/OR/CR (for Taxi, Jeepneys/ Bus Operators)
Picture of Business Establishment
Checklist of Requirements for Locally Employed housing loan borrowers
Photocopy of Income Tax Return and W-2 (latest)
Original and notarized Certificate of Employment and Compensation
Payslip for the last three months
Summary Checklist of Requirements Needed for Self-Application:
Prepare the housing loan borrowers requirements.
Vicinity Map of Property
Additional Requirement by Loan Purpose
Updated Tax Declaration and Real Estate Tax Receipt
Certified True Copy of Title
Visit us quick links downloadable forms are also available in Lumina e-Services app
Step 2. Submit the pag ibig fund housing loan application.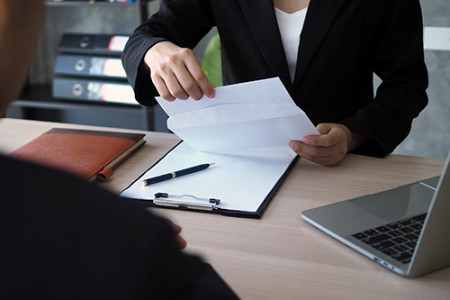 Proceed to Pag-IBIG Office located at JELP Business Solutions Building, Shaw Blvd., Mandaluyong City, or any Pag-IBIG Branch near you.
Step 3. Notice of Approval.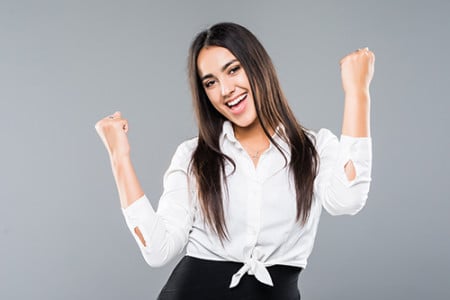 After 17 days, you can claim your Notice of Approval (NOA) and the Letter of Guaranty (LOG).
Step 4. Accomplish NOA Requirements.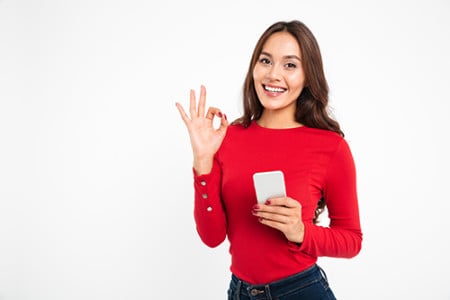 Borrowers have 90 calendar days to accomplish the NOA requirements, including the Transfer of Title, Annotation of Mortgage for the Release of Loan Proceeds.
Step 5. Receive Loan Proceeds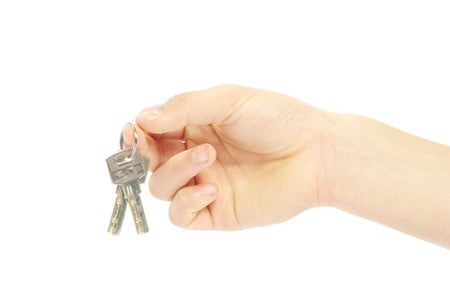 Return the annotated documents to the Serving Department and receive the Loan Proceeds after ten working days.
Step 6. Monthly Amortization Payment
Start paying the Monthly Housing Loan Amortization at exactly one (1) month from the DV/Check Date.
Check the locations of the available projects nearest you: View the comprehensive catalog of houses for sale of Lumina Homes.
What is Virtual Pag-IBIG?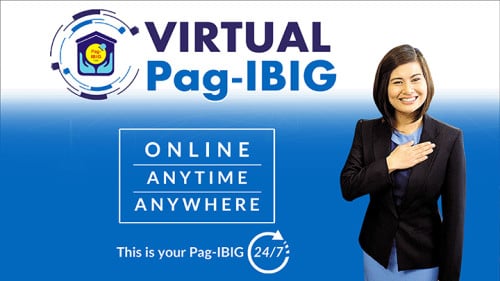 The housing loan program process is even more manageable as Pag-IBIG Fund introduces their new Virtual Pag-IBIG program. Here, you can access almost all Pag-IBIG's services, including your Housing Loan Application and Payment. All you need to do is create a Virtual Pag-IBIG account that will allow you to safely and conveniently access their services anytime and anywhere in the world with just a few clicks away from your computer or smartphone. It will be much easier to use your Pag-IBIG Loyalty Card Plus in creating your Virtual Pag-IBIG. You need to choose this option and key-in the information indicated on your card. The best thing about this is you can also create a Virtual Pag-IBIG account even if you don't have the card by clicking the "Create and Activate your Account Online" button or the "Account Creation for OFWs" option if you are an Overseas Filipino Worker (OFW). Just follow and input the information required on each page until you receive an SMS that confirms your account's successful creation. You will then receive another SMS over the next few days to inform you that your Virtual Pag-IBIG account is already active. Make sure to immediately change your password to ensure the security of your account. Some of the services that you enjoy at Virtual Pag-IBIG program are the following:
Pag-IBIG Fund member registration and acquiring a permanent Membership ID (MID) Number
Pag-IBIG Regular Savings Top-Up
Opening a Pag-IBIG MP2 Savings Account
Save money on your MP2 Savings and view your Saving Records
Pag-IBIG Multi-Purpose Loan (MPL) Application
Pag-IBIG Calamity Loan Application
Pag-IBIG Fund Loan Payments, checking your loan status and loan records for your Housing, Multi-Purpose, or Calamity Loans
Housing Loan pag ibig i nterest-Rate Repricing Application
Checking the Loyalty Card Plus Account Balance and Transaction History
Liingkod Pag-IBIG 24/7 Live Chat
Purchase a Lumina Home and choose Pag-IBIG Housing Loan.
But for a hassle-free experience transactions, you can easily have a Pag-IBIG housing loan by availing of an affordable house and lot from Lumina Homes. In Lumina Homes, you don't have to undergo all the hassles in owning your dream home. Lumina Homes is a real estate developer accredited with pag-ibig fund. All you have to do is make your reservation at the nearest Lumina Homes office in your area, or much better and do it online! You can ask for more information about their current affordable home offers by visiting the Lumina Homes website and chatting with their 24/7 Lumina Homes Expert. You can also have the 3D Virtual Tour through their website and experience the 360-degree house tours before selecting your chosen Lumina house and lot. You can make your reservations and pay it online through Online Reservation Portal. Now, you can easily experience shopping your dream home at the comfort of your own space with Pag-IBIG Fund and Lumina Homes!
Frequently Asked Questions about Pag-IBIG housing loan.
Q: What are the steps in availing of a pag ibig fund housing loan application?
A: Here are the six steps in availing of pag ibig fund housing loan application:
Get a checklist of requirements.
Submit the housing loan application.
Receive the Notice of Approval (NOA) and the Letter of Guaranty (LOG).
Accomplish the NOA requirements for the release of loan proceeds.
Receive loan proceeds at the Pag ibig Fund.
Start paying the monthly housing loan amortization.
Q: Who is eligible to apply for a pag ibig fund housing loan?
The borrower must be an active Pag-IBIG member with at least 24 months of savings.
Members should not be more than 65 years old at the date of loan application and is not more than 70 years old at the date of loan maturity
Have a legal capacity to acquire and encumber real property
With no existing housing loan foreclosed, canceled, bought back, or voluntarily surrendered
If with an existing housing loan account or Short Term Loan (STL), payments must be updated.
Q: What are the qualified purpose for the pag ibig housing loan of members?
Purchase (plus the cost of transfer) of a residential lot or adjoining residential lots (max 1,000 sq.m.)
Purchase (plus the cost of transfer) of residential house and lot, condominium unit, or townhouse (old or brand new, property mortgaged with the Fund, adjoining units or houses) inclusive of a parking slot
residential unit house construction home improvement
Refinancing of an existing pag ibig housing loan of members
Combined Loan Purposes of members
Q: What are the checklist of requirements needed from the borrower for the pag ibig housing loan?
A: Here is the checklist of requirements for the borrower:
Completely filled-up Housing Loan Application with recent ID photo of borrower and co-borrower (if applicable) (2 copies, HQP-HLF- 068/HQP-HLF- 069)
Proof of Income depending on the members' work classification: Locally Employed, Self-employed, or Overseas Filipino Workers (OFW)
Photocopy of one (1) valid ID (back-to-back) of Principal Borrower and Spouse, Co-Borrower and Spouse, Seller and Spouse and Developer's Authorized Representative/ Special Power of Attorney / Attorney-In-Fact, (if applicable)
Q: What are the requirements needed from the seller of the property for the housing loan?
Latest title and Certified True Copy of Transfer Certificate of Title (TCT) for Condominium Unit, present Certified True Copy of the TCT of the land and Condominium Certificate of Title.
Updated Tax Declaration of House and Lot, and Updated Real Estate Tax Receipt
Photocopy of Vicinity Map and Sketch Map leading to the Property subject of the loan
Q: What are the Proof of Income requirements for Locally Employed borrowers?
Notarized Certificate of Employment and Compensation (CEC) indicates the employee's gross monthly income and monthly allowances or monthly monetary benefits.
Latest Income Tax Return (ITR) for the year immediately preceding the loan application date with attached BIR Form No. 2316 stamped received by the BIR.
Submit One (1) Month Payslip Within the last three (3) months before the date of the loan application.
NOTE: For government employees must submit a certified one (1) month payslip within the last three (3) months before the date of the loan application and must be submitted together with CEC or ITR.
Q: What are the Proof of Income requirements for Self-employed borrowers?
Income Tax Return, Audited Financial Statements, and Official Receipt of tax payment from the bank that is supported with DTI Registration and Mayor's Permit/Business Permit
Commission Vouchers (for the last 12 months) reflecting the issuer's name and contact information
In case that the source of income is from foreign remittances, pensions, etc., must submit passbook or bank statements for the past 12 months.
If income is derived from rental payments, a copy of the Lease Contract and Tax Declaration is needed.
Issued by an appropriate government agency such as LGU for tricycles and LTFRB for other PUVs, a Certified True Copy of Transport Franchise is needed.
Certificate of Engagement issued by the owner of a business
Other documents that would validate the source of income
Q: What are the Proof of Income requirements for Overseas Filipino Workers (OFW) borrowers?
A: Any of the following are considered Proof of Income For Overseas Filipino Workers borrowers (OFW), but if documents are in a foreign language, translation to English is required:
Employment Contract that is either between the employee and the Employer or the POEA Standard Contract
Certificate of Employment and Compensation (CEC) is either written on the Employer/Company's official letterhead; or for household staff and similarly situated employees, signed by the Employer that will be supported by a photocopy of the Employer's ID or passport.
Income Tax Return filed with host Country or Government.
Q: What are the modes of payment for the Housing Loan?
Collection Servicing Agreement (CSA) or salary deduction through Employer
Payment through the issuance of post-dated checks (PDCs)
Payment to an accredited Developer with CSA with the Fund
Auto debit arrangement (ADB) with banks
Accredited collection partners such as Local Remittance and Overseas Remittance
Q: What are the accredited collection partners of pag ibig fund for local remittances?
A: The accredited collection partners of pag ibig fund for local remittances are:
AUB
SM Bills Pay
Metrobank
Landbank
ECPay
Globe GCash
UCPB
MLhuillier
CashPinas
PayMaya
Q: What are the accredited collection partners of pag ibig fund for overseas remittances?
A: The accredited collection partners of pag ibig fund for overseas remittances are:
AUB
iRemit
PNB
CashPinas
Ventaja PayRemit
Related Articles:

Try our Home Loan Calculator
Loan Calculator
Try Lumina Homes' loan calculator and get an estimate computation for your preferred Lumina property and home model.