Must-read Safety Tips for Vacation at the Beach during a Pandemic
15 December 2021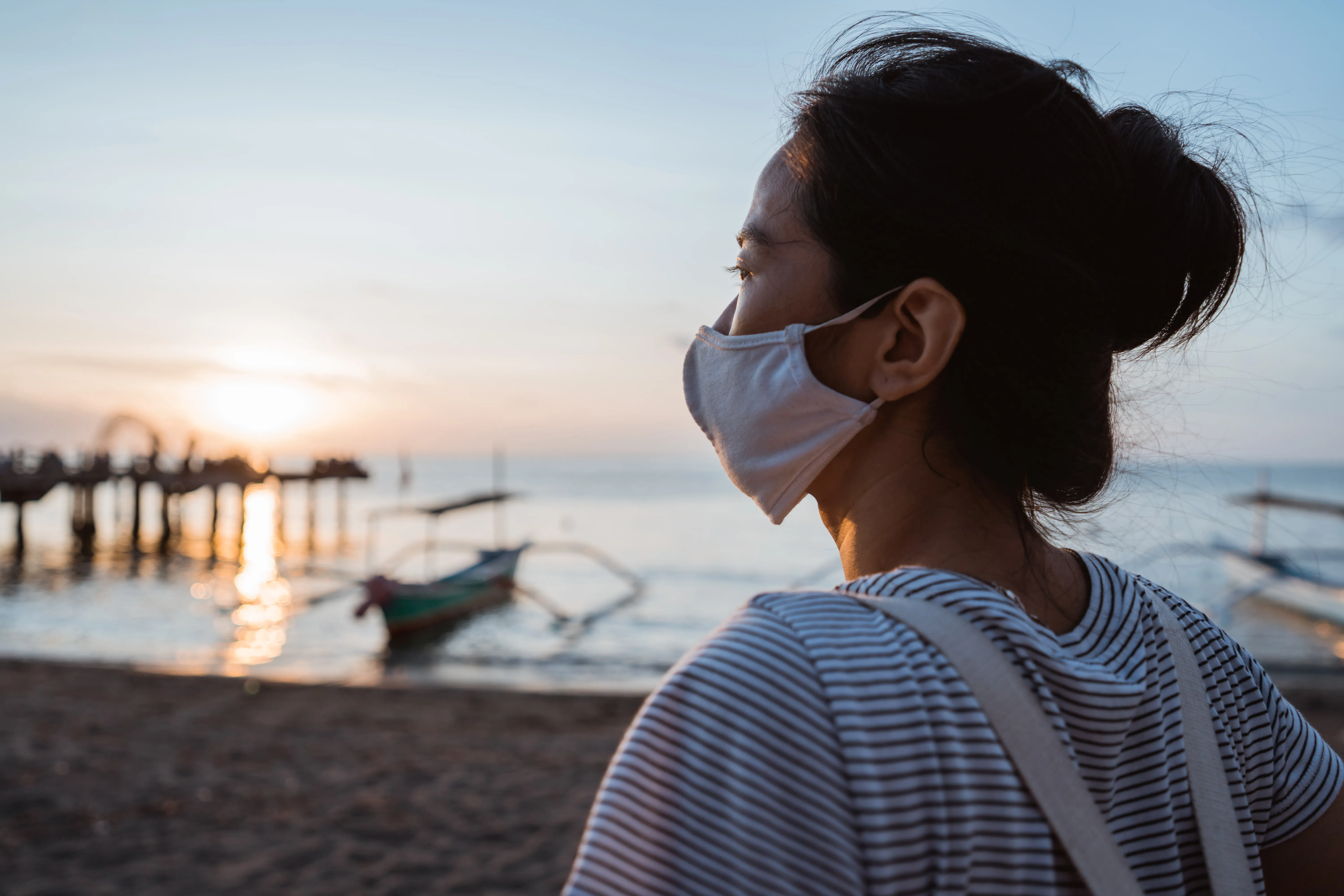 As millennials commonly call it, going to the beach or Vitamin Sea is one of the lifestyles that most of us missed for more than a year due to the pandemic crisis that the world has experienced and is still currently experiencing.
Beach vacations may have several health advantages even though you don't need a long list of reasons to do so to enjoy them that these Vitamin Sea benefits may persuade you to make it a higher priority.
One of the health benefits of going on a beach vacation is boosting our immune system. The minerals we can get from ocean swimming are also perfect for our skin health. Aside from this, just staying near it and hearing the soothing sound of the waves can relax our mind and body.
But before you pack your luggage for a nice beach vacation, it's important first to be reminded of some beach safety tips to keep you and your family safe.
Important beach safety tips in the Philippines
If you've ever dreamed of a beach trip, you're not alone, especially in tropical countries such as the Philippines, in which most months are warm and humid. Sunbathing, shell gathering, and relaxing on the beach can easily spring in one's mind right away when we think of the sea. For a relaxing beach trip, it's essential to pay attention to the basics of beach safety so that you may relax and have a safe time on the sand.
1. Learn to swim and always have a buddy with you
Having some ability to swim and awareness is the most important safety rule. The conditions in the sea may change at the drop of a hat, so if you are more used to swimming in a pool, you must be at least aware of the differences when swimming in a larger body of water. There are a lot of things to watch out for, like:
tides and undercurrents

unexpected changes

water depths at drop-offs

rocks, debris, and other hazards and obstacles

whether there's local marine life that can sting or bite

boats, ships, and other watercraft that may be in the water at the same time

bad weather in the area, such as lightning or thunderstorms

tsunami warnings
Swimmers who have trouble keeping their heads above water should wear a life vest and limit their depth of immersion to no more than the level of their waists. One of the signs to know if someone might be drowning is drowning. People alternate sinking below the water and then reappearing, but they're not above the water long enough to fully inhale or call out.
Even if you're an experienced swimmer, it's still a good idea to have a partner to keep an eye on you. It's important to follow the buddy system since studies indicate that most drownings occur when an alone swimmer is involved.
2. Learn what beach flag colors mean
When you are unfamiliar with the different warning flag colors, you can ask a lifeguard or beach patrol to explain it. The flags you'll see at the beach commonly mean the same, and this list explains what they imply about safety rules, although your local beach may be somewhat different.
Double red flag:

water closed, no public swimming

Red flag:

high hazard of surf and/or currents

Yellow flag

:

medium hazard or moderate surf and/or currents

Purple flag: dangerous marine life such as jellyfish, stingrays, or dangerous fish
Green flag:

low hazard, calm conditions

Black and white checkered flag: set up along the beach, usually as a pair, to indicate separate sections to help keep swimmers and surfers safely apart in the water
3. Avoid drinking alcohol
People who consume alcohol put themselves and others at risk on the beach. Several beaches prohibit the use of alcohol for the sake of beach safety. Drinking in the hot heat will dehydrate you, so avoid alcohol if you can. Second, alcohol and its effects may lead to impaired judgment, particularly while engaged in activities such as operating a boat or swimming. Coconut water, which is excellent on the beach for staying hydrated, is a fantastic choice.
4. Know the signs of a rip current
Unseen and powerful surface currents are known as rip currents, which draw water away from the shoreline. Any swimmer can't fight strong rip tides. You can tell if there is a rip current if waves aren't breaking, you see foam on the beach, or you see seaweed or discolored water being pulled from the shore.
Rip currents may be dangerous. Therefore it's crucial to keep your head up and swim parallel to the beach rather than straight back to shore.
5. Stay alert when bringing kids to the beach
Since Vitamin Sea is healthy not just for our physical but also for our mental health, you might also be thinking of bringing your kids with you on a beach vacation. Just remember to always keep a close eye on young children. You shouldn't put your child's safety in the hands of a lifeguard responsible for keeping an eye on the whole beach.
Also, children as young as two or three years old may choose to lounge about on the beach or play in the water. For the sake of their safety, older children should be proficient swimmers. You can also let them use the buddy system and make sure that they know their limits.
6. Choose where to go for a beach vacation
There are a lot of beaches that reopened for domestic travelers in the Philippines. You can go visit here as long as you have already completed your COVID-19 vaccination. Some of the popular beach vacation destinations that reopened are:
Bohol

Boracay Island

Coron, Palawan Island

El Nido, Palawan Island

Siargao

Baler

Camarines Norte Province

Camarines Sur Province

La Union

Puerto Galera

San Vicente, Palawan Island

Subic, Zambales

Guimaras Island
7. Social distancing at the beach
If the new SARS-CoV-2 virus, which produces COVID-19, may be spread via seawater, experts don't know yet. So it's still better and safer if you will still follow the procedure of physical distancing while enjoying your time at the beach under the sun. Follow the social distancing rules, especially for those not residing with you.
Also, if you think that you have signs of COVID-19 or a fever, you should avoid going to the beach since you will be in close contact with other people. For your own health and the health of those around you, please stay at home and take a rest. Your beach vacation can wait.
So plan and prepare your beach vacation ahead to make sure the safety and protect the health of everyone!
Lumina Homes property developments are located close to transport hubs, major thoroughfares, and even to different tourist spots and leisure centers making more accessible to travel going to different beaches in the Philippines.
***
For more information about the affordable house and lot for sale and condo units of Lumina Homes, please contact (0917) 629 6523.

Try our Home Loan Calculator
Loan Calculator
Try Lumina Homes' loan calculator and get an estimate computation for your preferred Lumina property and home model.