Tiktok Awards Philippines 2021
5 July 2021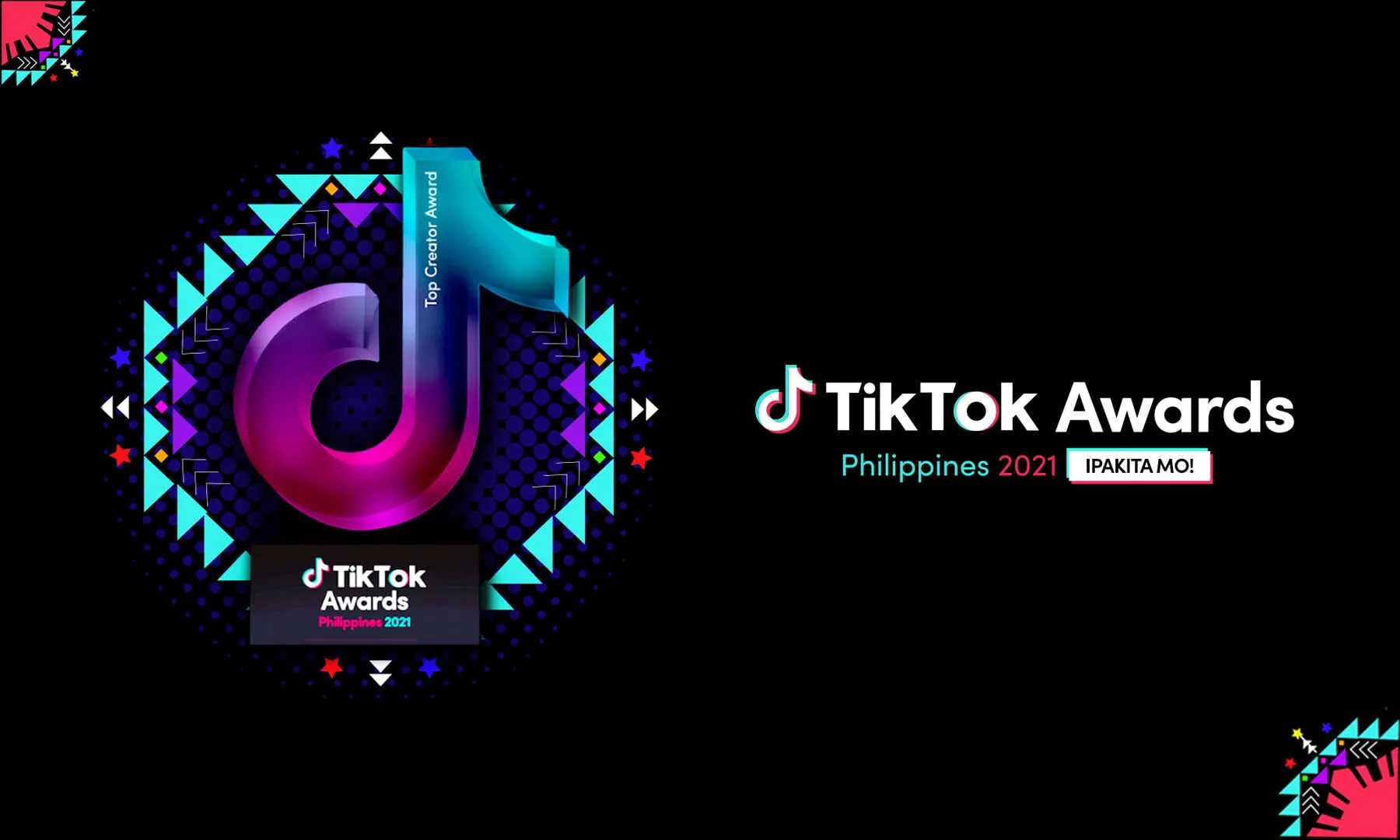 As most people are advised to stay at home to keep themselves and their families safe from Covid-19, individuals try to search for new ways to entertain themselves by creating various activities that they can do and enjoy at home.
This is why Tiktok quickly landed as the Top 1 most downloaded entertainment app in the Philippines. Tiktok, also known in China as Duoyin, is a video-sharing social networking service from ByteDance.
Users can create short-form videos ranging in length from fifteen seconds to three minutes through this social media platform in various genres such as dance, humor, and education.
Due to its popularity, many businesses join the Tiktok trend these days and utilize their promotional advertisements. For this reason, media influencers also use this platform to promote different brands and earn money from their famous short Tiktok marketing video clips.
To support and celebrate local Tiktok creators, Tiktok Awards Philippines crowned their winners in a virtual live stream show last July 4. Tiktok Awards featured various Pinoy performers like Rico Blanco, Maris Rascal, Ella Cruz, Moira Dela Torre, Gloc-9, Shanti Dope, and other local artists.
The Top Creator Award was given to the Tiktok sibling duo, Ranz & Niana, as they garnered over 3 billion views on Tiktok! Next to them is SB19, and the actresses Andrea Brillantes and Sanya Lopez. They all received the Top Celebrity Awards.
Below is the other list of winners from the recent Tiktok Awards Philippines:
What exactly is TikTok?
It's a social networking platform that allows users to record and modify their own videos, which they will then share with the rest of the world. It allows people to make short-form videos in which they lip-sync to music. The karaoke-like video app is a lot of fun and engaging, which is why it's gaining a lot of popularity.
How to use Tiktok?
Download the app through Playstore or App Store.

Sign up and set up your profile.

View the video feed.

Like, comment, or share videos that you enjoy.

Follow users via videos, search, or TikCode.

Set up your shot and choose special effects.

Record the video.

Edit and add some captions to the video.

Participate in a duet with other users.

Take part in different challenges.
What are the features of TikTok?
TikTok includes a few simple features that allow users to follow each other, like, and share videos. Every user can change their profile and choose which alerts they want to receive after signing up.
Uploading of videos
TikTok, of course, includes a video posting tool that allows users to share their videos on the platform.
Editing of video
Users can trim, flip, and rotate their submitted videos and change the playback speed. They may also use the app to film their videos and select a song from an enormous music selection to lip-sync or dance. They can also add background music to their video after it has been recorded.
Wide Range of Filters
There are a lot of effects and attractive filters in the video editor. There's the well-known "Beauty" filter and a wide range of stickers and animations that can be your options for adding flair to your video.
Augmented Reality Effects
This allows TikTokers to change their hair and eye color and add other virtual objects to their heads, such as glasses, hats, flowers, dog ears, and more, which are among the most entertaining.
Sharing on Social Media
TikTokers can use social sharing buttons to post their videos on other social media platforms and share them within the app. They can also link their TikTok accounts to their other social media accounts.
Comments And Likes
TikTok's likes and comments work similarly to Instagram's, with hearts serving as likes. Besides, there's a dedicated tab for viewing all of their favorite videos.
TikTok users can set up push alerts to see who liked and commented on their videos, who followed them, and so on.
Duets
By appearing side-by-side on the same screen, people may lip-sync or dance to their favorite music with anyone on the app they wish. It could be a close friend, a stranger, or even a superstar. This tool allows them to develop intriguing Duet challenges, allowing them to reach a wider audience and increase their revenue potential.
Reactions
Every TikToker can record their reactions to the videos of others. They can use the Reactions function to videotape themselves while watching a video and then share it on the app. While watching the video, viewers can resize and reshape the recording window in real-time.
Hashtags
TikTok's hashtags aren't precisely what we are used to in other social media platforms. Instead of displaying current events, they tag people and invite them to participate in various challenges, such as Duet tasks or dance challenge (and many other surprising click challenges)
Video Streaming in Real-Time
This is an essential feature for apps nowadays and one of the best TikTok features. Users can earn money from other users' virtual presents while live streaming.
Scanner for QR Codes
TikTokers can scan their unique QR codes to subscribe to other users.
Geolocation
Users can utilize the Geolocation tool to see which TikTokers is broadcasting live in their area.
Analytics in Real-Time
TikTokers can access real-time analytics to see information about their comments and likes, as well as a graph showing live broadcasters and watchers.
A sneak peek at the video (Before Signing Up)
Users can watch popular videos before signing up for a TikTok account to get a better feel for the service. They cannot, however, like or comment on them unless they register.
Having a social media application that can entertain us is a great help to uplift our spirits and keep sane while being cooped up at home. It gives us a new avenue to make businesses relatable to young audiences and helps us maintain our mental health.
Lumina Homes is also set to launch its own Official Tiktok Account this August to celebrate its 9th anniversary. So make sure to stay updated so you may enjoy the upcoming Dance Challenge and other exciting Tiktok events of Lumina.
Related Articles:
***
For more information on Lumina Homes, contact (0917) 629 6523.

Try our Home Loan Calculator
Loan Calculator
Try Lumina Homes' loan calculator and get an estimate computation for your preferred Lumina property and home model.