TikTok Content Ideas for Real Estate Agents
16 May 2022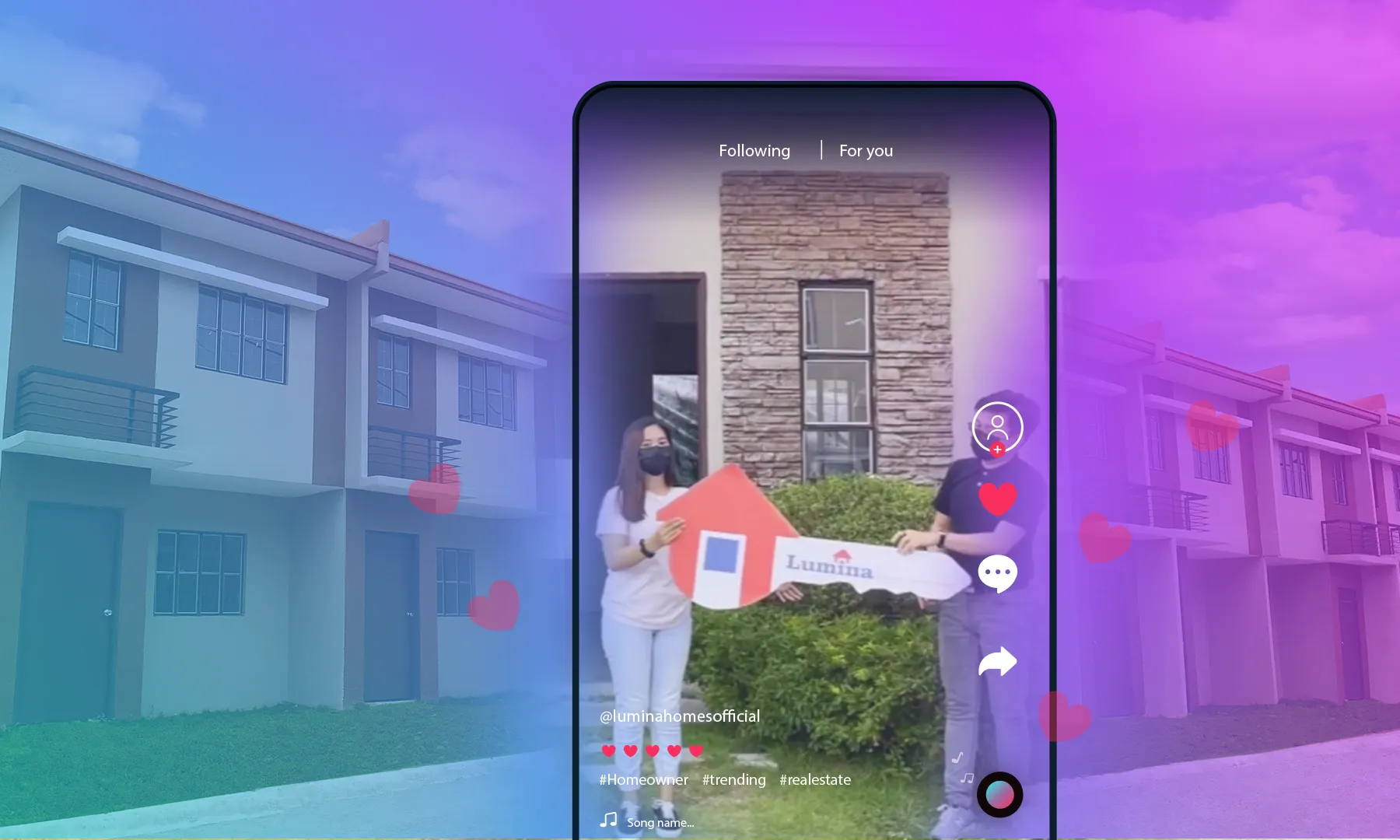 To stay on top of their marketing efforts, agents should be aware of how social media has evolved through time and how it might affect their endeavors.
In addition to maintaining your presence on well-established platforms like Facebook and Instagram, what if there was a new player on the block who could help you expand your brand's reach and produce new leads while also allowing you to explore your creative side?
Other social media platforms for real estate business
To understand why a new kind of social media has grown so popular with a huge generation, one must first comprehend what it is and how it works. While other social media platforms such as Facebook, Twitter, and Instagram allow users to post photos and text, TikTok is a video-only network that began in the United States in 2017 and has since grown in popularity.
As a matter of fact, these days, Tiktok has over a billion active users making it the most popular new social media platform. Additionally, for real estate brokers, it provides a broad range of tools for creating and distributing helpful information. If you want to become viral on this platform, you don't need to be an influencer. One piece of related content is all it takes to bring you in front of potential customers.
Tips, trends, and best way to create Tiktok videos for real estate agents
As everyone knows, TikTok is the most popular social networking site at the moment. Using this tool, you may generate material that is simple to read and share with others. It's possible to build a community of followers of TikTok users eager to learn more about you and your services if you utilize your video content and this social media effectively!
As it happens, content creation here has almost no limits compared to other platforms, and real estate agents are increasingly turning to it to help them sell houses as well as keep up with the newest trends and acquire new skills to make trending videos and boost more engagement.
This is why we compiled a list of content ideas to help you begin your TikTok presence and stay on top of the latest Tiktok trends! To get you started, here are some suggestions:
1. A Tiktok video of a real estate agent day
It turns out that people really appreciate the opportunity to get to know you and learn more about you! There are a plethora of real estate agents to select from, so it would be cool if you can tell your followers why they should work with you specifically through short videos.
In order to make an informed decision, first-time homebuyers rely on the quality of your work and an understanding of who you are. What's your daily routine like? What are your interests and hobbies outside of work? Some misunderstandings, such as "agents just care about sales," will be transformed into "the hip real estate agent who loves figure skating and cares about educating potential homeowners" if they could come to know and trust you like the fantastic person you are.
You can also use Tiktok's artificial intelligence to make your videos more awesome!
2. Best moments of being a real estate business
Seeing a first-time homeowner receiving the keys to their new house is one of the most heartwarming things we may witness on social media. People share videos that make them feel something, and that's why you see so many of them! There's no need to be scared to explore more content ideas especially when it comes to the acquisition of properties.
3. Educational videos of site tripping or home tours
Whether these are luxury homes or affordable housing segments, your listings may be transformed into virtual tours with a few taps of your fingers. Do not forget to include popular music or new trends on Tiktok, variable speeds, and cuts to give them a more dynamic appearance. You can even simply only display a few sections of the home or the community and urge your audience to like the video for the next one, which is a great strategy for lead generation.
With Lumina Homes, real estate agents won't have to undergo the hassle of visiting our more than 50 community projects as our website already features a 360 degree virtual tripping to help them out. Another way is for them to take sliced videos from our YouTube Channel of the different house tours and put them on their Tiktok accounts.
4. Create easily accessible informative content for your followers
One of the finest ways to connect with your community is to address any concerns or common questions they may have about becoming a homebuyer—and we know there are a lot of inquiries about this issue.
Identify a few of the most pressing and regular inquiries you get, take a snapshot of the queries, and then add the images to a video of your own response. In this approach, your followers will know that you've seen their comments and will be inspired to keep the dialogue continuing. Create a series of posts titled "Becoming a Homebuyer: Part 1" or "Questions I Get Asked About Fresh Homebuyers: Part 1" since there will be new inquiries every day.
Our Lumina Homes business partners can conveniently take some snapshots of these informative videos from our Lumina Sessions and incorporate them through their Tiktok videos. Don't forget to use hashtags to ride on the Tiktok trend and reach more people in the market.
5. True to life stories of a home investment journey
If you've ever had to deal with both wonderful and tough customers in the business, your followers would want to hear about them.
You must take note that some of the most popular videos on TikTok are about people who share some tales from their life. As a real estate agent focusing on providing healthy communities and quality homes to your clients, you've got a lot to offer!
Besides entertaining and bringing you closer to your audience, this kind of short video for realtors also teaches fresh lessons on what to do and what not to do while looking into purchasing a property.
If you are just new in the real estate industry, established community providers in the country like Lumina Homes already have a collection of true stories from true people on our YouTube Channel that you can use anytime for your content.
Do you know that you can now also find and follow Lumina Homes on Tiktok? Follow us and check out our videos at https://www.tiktok.com/@luminahomesofficial to get a glimpse of our wide range of communities all over the country and don't forget to like our short videos as well.
You can also join our promos or TikTok challenges and win exciting prizes from Lumina Homes! Visit us now and invest in a sustainable future with Lumina Homes.

Try our Home Loan Calculator
Loan Calculator
Try Lumina Homes' loan calculator and get an estimate computation for your preferred Lumina property and home model.