Lumina Homes Soon to Accept LYKA GEMs as Payment for Home Reservation
13 July 2021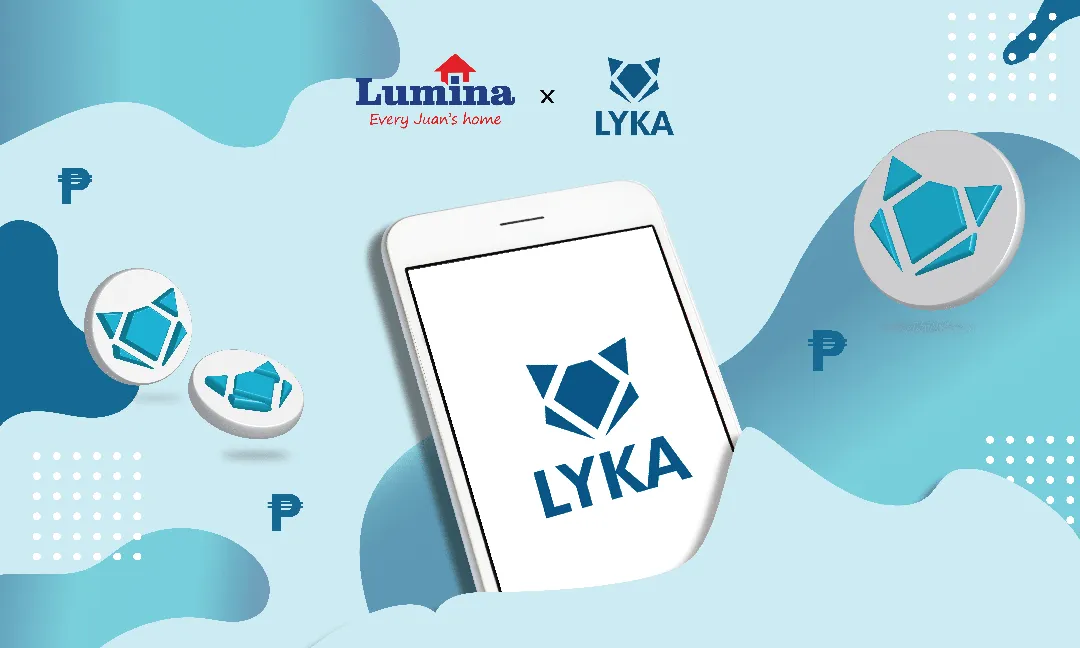 Homebuyers with a LYKA account may soon use their GEMs (Gift card in Electronic Mode) to pay for their home reservation in any location nationwide!
Lumina Homes recently forged a partnership with the social media app LYKA to provide another safer way to reserve an affordable house and lot or a condo unit. This partnership will enable the digital platform's users to pay for a home reservation in a cashless manner—a vital way to do business in these post-COVID-19 times.
Engr. Joemi Tan, Division Head of Lumina Homes, expressed his optimism over the partnership with the digital platform app, saying that this is an excellent opportunity to extend the reach of sharing home investment ideas to millennials, tech-savvy, and socially interactive audiences.
"Lumina Homes, the affordable housing arm of Vista Land, was born with the innovation DNA, making it ahead in utilizing digital tools and platforms even before the pandemic. To step up to the challenge, Lumina Homes also explores all possibilities for home seekers. We also see how the e-commerce business continues to grow and take over the traditional marketplace. So, Lumina will also continue to be at the forefront of digital innovation in real estate selling, ensuring safer and faster ways of home selling and home owning," Tan said.
What is LYKA App?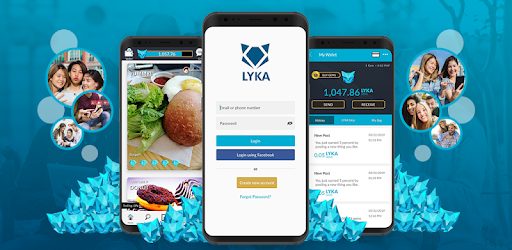 LYKA is a virtual community within the social media platform that allows users to connect, explore, and share their interests. GEMs (Gift card in Electronic Mode) are awarded to users who engage in activities such as content sharing, rating other postings, growing numbers of followers, and spending time on the app. These LYKA Gems can be purchased online or shared among friends, and you may use them for buying goods or services at LYKA's partner stores. You may also collect LYKA Gems to receive gifts in the LYKA Mall.
How to download and activate Lyka?
You may download Lyka through Google Play for Android users and in App Store for iOS users.
To connect and activate your Lyka wallet, click on the wallet feature and enter your phone number. For the verification process, you will be given a code. You can begin earning Lyka Gems after successful verification.
What are the features of Lyka?
1. Lyka Gems System
Earn Lyka Gems by simply giving and receiving ratings, gaining followers, commenting, posting, reposting, and chatting with friends.
2. Lyka Mall
Redeem clothes, toys, gadgets, food certificates, airfare, accommodation, and more on the Lyka Mall using the Gems you earn.
3. Messaging and Group Chat
Using Lyka, you may message personally or create secure group chats with friends, co-workers, and even influencers and celebrities that are also using the app.
4. Classify your connections.
Classify the people you follow into different categories such as family, friends, co-workers, and more.
5. Gift-giving is now easier.
Guessing time is over! Know what to give your friends on any special occasion and quickly send the item directly through the app.
6. Earn with your photos.
Rate photos and videos from 1 to 5 diamonds which are automatically converted to digital points.
7. Unique QR Code for each user
Follow, send and receive Lyka Gems quickly and securely with the new pin system with your unique QR code.
How to earn gems in Lyka?
The equivalent of uploading a photo to the app is 0.05 GEMS. When a user gives your image an MR, you get paid the same amount (Max Rate). When you MR the photo of another user, you earn 0.02 GEMS. One GEM is the same as one Peso.
Lyka will send you 5 GEMS as a welcome gift when you sign up. Users on Lyka can also send you gems if they're feeling generous, and if you're verified, they'll send you 15,000 GEMS as a welcome present. The authentication process with this app isn't limited to well-known people, which is a plus. Anyone can sign up and have their account confirmed and verified.
Every action you take on the app allows you to earn gems. You can upload your own content and rate other people's posts; you can also share and receive Lyka gems from friends who are also using the app. Merchants may occasionally offer giveaways, and all of these activities will earn you a GEM.
How to use LYKA GEMs?
Each store has a QR Code displayed; simply scan it and send your Lyka GEMS to pay for the items or services. You can also print your QR Code as a regular user to receive payments.
A fresh concept to user engagement
Lyka is a very appealing mobile app. Merely sharing posts and engaging with others earns you gift certificates, services, and cash. You should be aware that the app will collect data on you in exchange for GEMs. You can use Lyka to earn pocket money or large sums of cash and benefits as long as you're comfortable with this setup.
GEMs are equivalent to cash; the number of gems you have earned determines the amount of money you will receive. You can redeem your points from the Lyka Mall or offer them as payment to accredited Lyka merchants if you have a Gift Card in Electronic Mode. Clothing and apparel, furniture and appliances, entertainment, and so on are examples of this. You might not even have to look far; small, independent businesses (like Instagram shops) can also accept GEMS.
Lyka can be exciting because you can earn money by simply documenting your daily life; however, more GEMS are likely to go to prominent influencers and famous users. Those who use this app on a casual basis can earn a few coins or pocket money. Another thing to think about is security. Lyka needs to collect data from its current users and advertise its program to potential users because the app is free to use and ad-free.
What can you purchase using Lyka Gems?
As previously stated, 1 GEM is equal to 1 PESO, making the GEMs you receive through this app as good as cash or a digital wallet! Lyka GEMS are accepted by various retailers, from gadgets to clothes to food and soon a house and lot or condo unit in Lumina Homes!
Related Articles:
***
For more information about the house and lot for sale by Lumina Homes, contact (0917) 629 6523.

Try our Home Loan Calculator
Loan Calculator
Try Lumina Homes' loan calculator and get an estimate computation for your preferred Lumina property and home model.