Lumina, First Real Estate Brand to Join Shopee PH
1 June 2020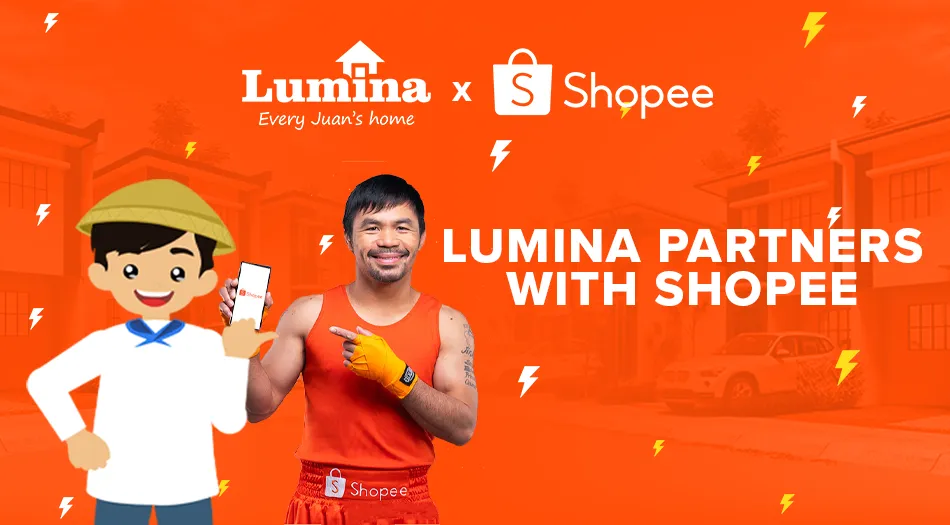 Written by: Ness Albito
The recent events have shaped a "new normal" in different business industries including real estate. Lumina Homes, the game-changer housing developer in the Philippines known for its affordable house and lot packages and nationwide reach, has made sure to keep its home offerings available amid the constraints on physical transactions like site visits or 'tripping,' over-the-counter payment, and personal marketing and admin briefing.
With all these sudden imperative changes worldwide, Lumina Homes also needed to revamp and modify most of its marketing strategies and services to conform with the demands of the "new normal." It has been actively exploring new venues and platforms to promote its products to reach more audiences. And since everyone is locked at home and cannot do their usual outdoor activities like shopping and groceries, most people resorted to a more convenient way by utilizing online stores at their homes' comfort.
Lumina Homes go down the line and use this digital innovation and popularity of e-commerce services. It perceives this heightened development and technological demand and began its turning point in the real estate world.
Southeast Asia's fastest-growing online shopping platform, known as Shopee, is now a venue to Lumina's latest online store, making Lumina Homes the first real estate brand to enter the Shopee platform.
Imagining online shopping as a platform to avail of a dream home is a solid milestone. Turning that into reality, Mr. Alan Alavarta, Technical and Innovation of Lumina Homes, said, "No one can deny that this is the high time to take real estate into another level of selling." He also emphasized that the only way is to go digital and partner with reputable brands in the digital platform, making Shopee the best partner.
Now, as Shopee holds their "Shopee 6.6 Super Flash Sale," Lumina will participate in its first-ever Shopee sale by offering a P500 pesos discount for every home reservation e-voucher.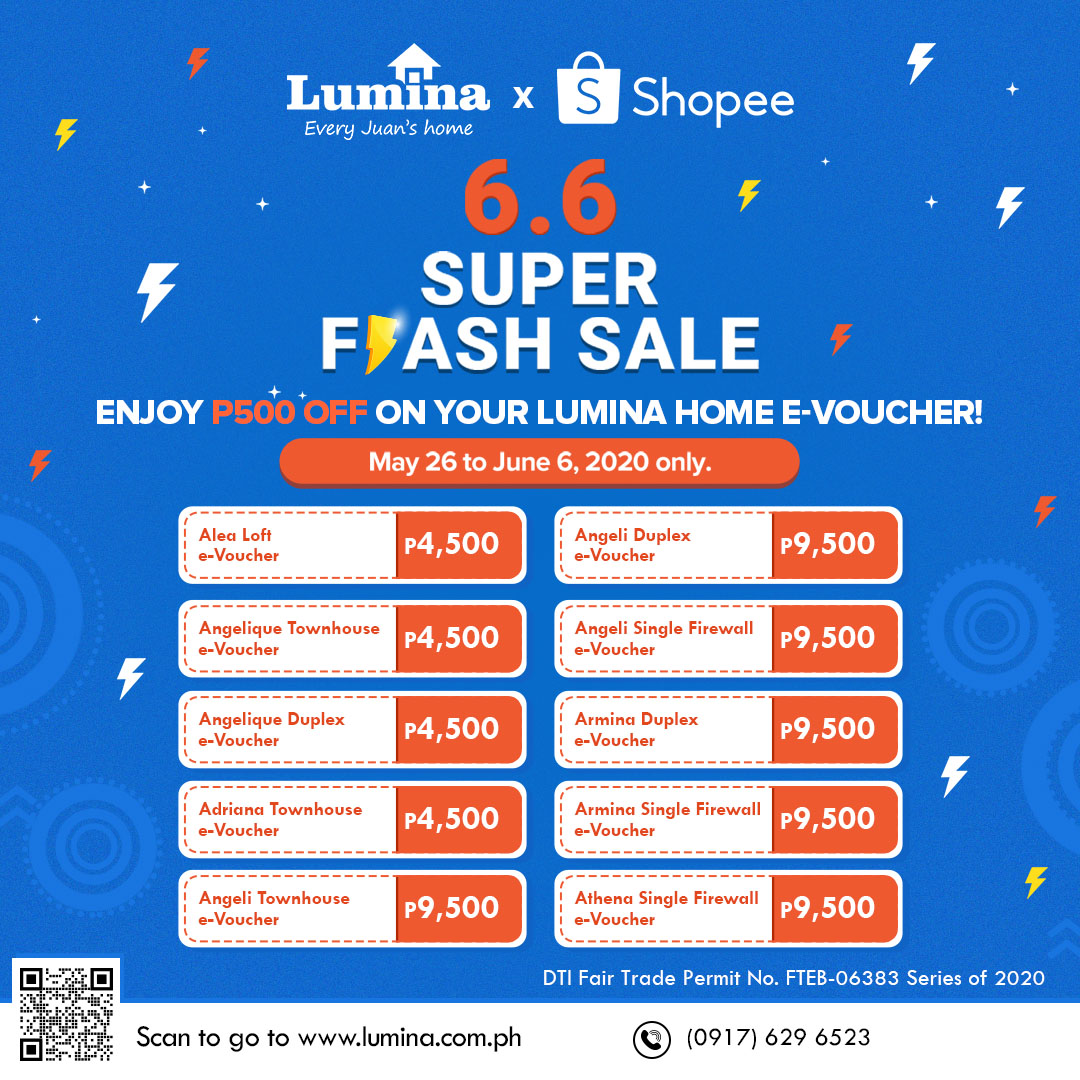 You can now easily shop discounted e-vouchers from Shopee that you can use in making your dream home reservations from Lumina Homes. The great thing about using this voucher through Lumina's online home reservations at the comforts of your own home is that there is no need to undergo the hassle of traveling to the nearest Lumina Homes Admin Office for all these transactions. All you need to do is turn on your laptop or computer or even your smartphone and proceed to Lumina Homes Online.
Each Lumina Homes community has its very own amenity hub that includes a multi-purpose hall, mini gardens and playground, gazebo, and jogging path plus, you can quickly locate and choose any Lumina Homes' community because of its nationwide presence. Lumina Homes also uses an IBS Construction system that ensures the quality and durability of your home throughout the years.
Hurry up and make your home reservations now, as this discount promo runs until June 6, 2020, only. Ensure check-out within the promo period to enjoy a discounted price for your Lumina's home reservation.
Related Articles:
***
For more information on Lumina Homes, contact (0917) 629 6523.

Try our Home Loan Calculator
Loan Calculator
Try Lumina Homes' loan calculator and get an estimate computation for your preferred Lumina property and home model.