2022 Trends for Interior House Paint Color in the Philippines
11 January 2022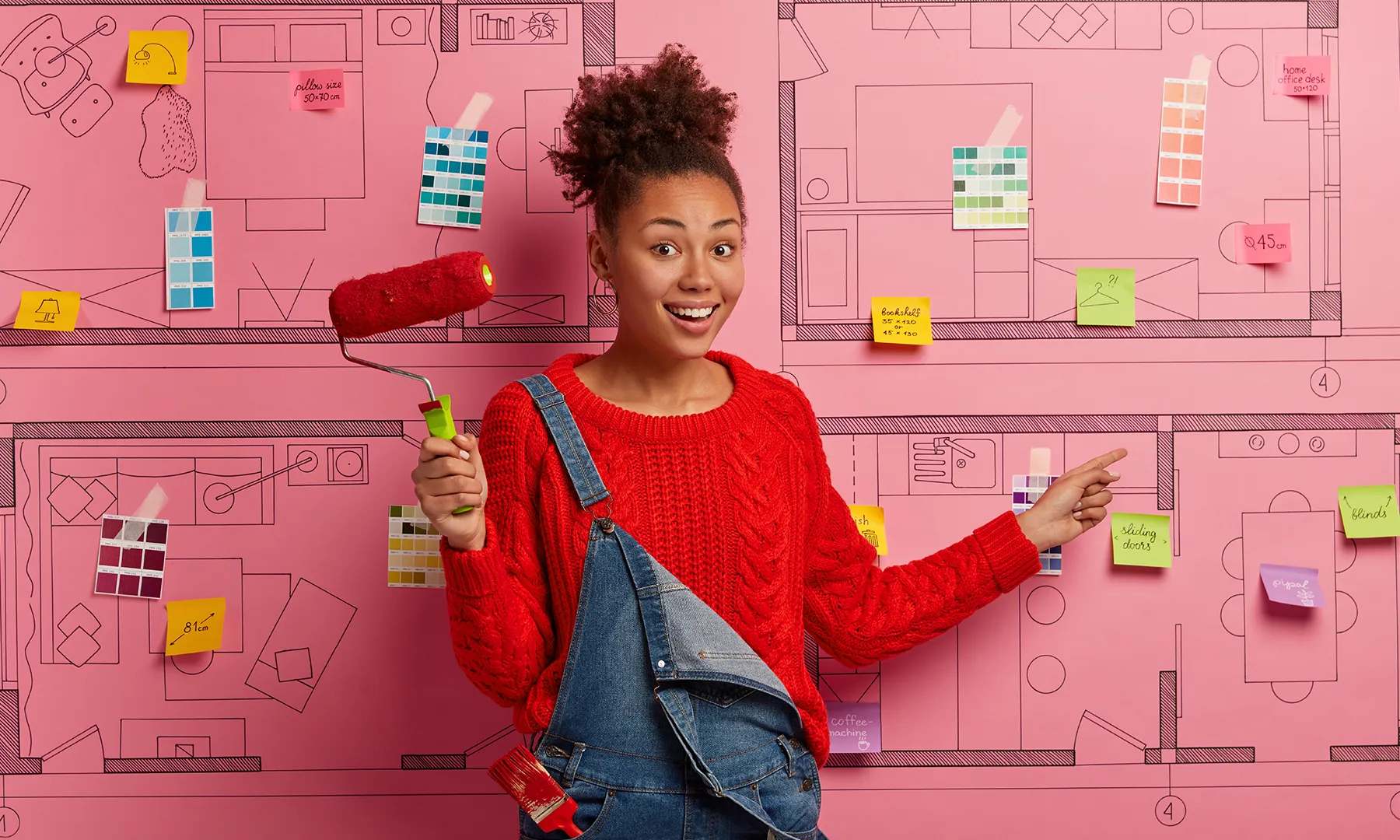 There's a fine line between a house paint that makes your vision come to life and one that risks seeming old- whether you're redoing your family room where your children spend the majority of their time or updating the exterior paints after years of planning.
The color of interior walls, just like your exterior surfaces, also tells a lot about your character and how you feel about the surroundings. There are so many colors to pick from that leaving all of your home's walls plain might be monotonous. For each person, every color has a unique effect on their perception. Colors were used in a variety of ways, especially during the COVID-19 pandemic, with some preferring neutrals or light colors and others embracing bright, contrasting colors and cheery hues.
Each year, paint firms and color experts give their selections for the hue that best reflects the present era. Color of the year selections are typically influenced by global trends in pop culture, fashion, technology, and design, and the results for 2022 are beginning to emerge. This is perfect if you're searching for a new color palette or color combinations for your whole room. Below are some of the color trends for 2022.
Philippines house interior color trends for 2022
If you're planning to renovate your house this year to achieve a different ambiance or make it feel cozier, you have to consider the right kind of paint to use on your house's interior walls. Here are some of the top dream house design Philippines color trends this year:
1. Dark Gray for elegance and style
Although this hue has more profound and more saturated tones, it nevertheless adds elegance and sophistication to any room. It is a bold yet neutral hue that may be applied to any type of decorating. Darkness makes it an excellent choice for areas with plenty of natural light, and it may also be used to make a statement in a living or dining room.
2. Go vintage with Beige
The warm and gentle beige undertones make this shade into one that is cheery and inviting in its own way. Its neutral tone and being able to work with any other interior design style make it excellent for the living room, but it may also work in any household setting, such as a bar house kitchen. Classic, romantic, and retro aesthetics all benefit from this color's warmth and brightness and the sense of calm and lightness it imparts to the viewer's perception.
3. Creamy White for wood accents
Off-whites in creamy and warm tones are just as popular as pristine whites, but they're a little more subtle. If you already have wood elements on your home's exterior, warm whites go nicely with them. You may choose brighter or darker tones depending on your choice. Warm whites, in contrast to the chilly and clinical appearance of true whites or sharp whites, are more inviting for a family setting.
4. Glassy Blue for light and style
You may use this shade of blue, which is nearly turquoise, to add a dash of color to your interiors, but with a larger sense of brightness. Small areas, such as bedrooms or bathrooms, benefit greatly from the addition of light and elegance provided by this serene and harmonious hue.
5. Spark the romantic shade with Rose Breeze
A delicate, lively, and fashionable hue of pink like this one is perfect for sparking some sweetness into your home. When you use delicate roses like this one, you bring a sense of romance and tenderness to the room. With its light and soothing tone, it produces a cozy feeling in whichever area it is used in, making it ideal for contemporary or young interiors.
6. Bring the freshness into your home with Succulent Green
The color green, like the color blue, is associated with nature and has been popular in home decor for some time due to its freshness. Living rooms and dining rooms might benefit from a more mellow green like this one, which has a hint of warmth. When paired with a variety of green tones from indoor plants, this hue is sure to be a hit—the perfect hue for nature enthusiasts and for bringing a little bit of the outside in.
7. Stand out with a shade of Lava Stone
Violet undertones give this color a warm and refined appearance, transforming it from a neutral to a warm and refined hue. Because of its tranquility and yet its power, it is perfect for rooms because of its ability to both blend in and also stand out, making you achieve that modern house ambiance.
Tips in turning small rooms into bigger and cozier space
Now that you know what are the trendy colors for your home this 2022, some of you might be wondering about the best hue to choose if they have small spaces and want to make their room much cozier.
Crisp whites tend to make a room seem larger and more open, while warm hues tend to generate a feeling of closeness. At the most basic level, greater spaces can manage more color than smaller ones. While darker colors create the impression that the surfaces are closer together than they really are, lighter hues may help open up a confined room.
Even though a room is tiny, it doesn't have to feel that way: If you want to make a foyer, study, or library seem more welcoming and comfortable, hunter green or rust may be a better choice than light peach or celery.
Meanwhile, when you pick neutral paint colors, it doesn't imply they have to be laid-back. You may give your neutral color scheme a new lease of life by experimenting with new ways to use it. A striped wall in neutral hues provides a lot of flares while yet keeping the area feeling cozy. You can get your paint color ideas from interior design Pinterest. Tone may be added to a room by painting the walls in a neutral color and painting the ceiling in a pastel color.
Repainting your home this year is a great way to bring a new set of ambiance and welcoming vibes into your home. Although it is fun and exciting to this, you might find it difficult to personalize the color of your room, and you are renting an apartment.
But with Lumina Homes, you can now have the freedom to choose whichever hues you would like to your home interior with its concrete walls and execute all the Home Buddies idea that you saved in your phone!
Know more tips about home decorating:
***
You can now get ready for occupancy unit via a bank home loan and enjoy redesigning your home into your own accord. Start your home investment now and unbox the freedom of having your own space with Lumina Homes. Inquire today by calling (0917) 629 6523 or add-to-cart your house and lot through our social media sites with online shop: Facebook, Instagram, Lazada, Viber, and Shopee.

Try our Home Loan Calculator
Loan Calculator
Try Lumina Homes' loan calculator and get an estimate computation for your preferred Lumina property and home model.