Achieve Your Bahay Goals to Have a Very Peri Home This 2022
2 March 2022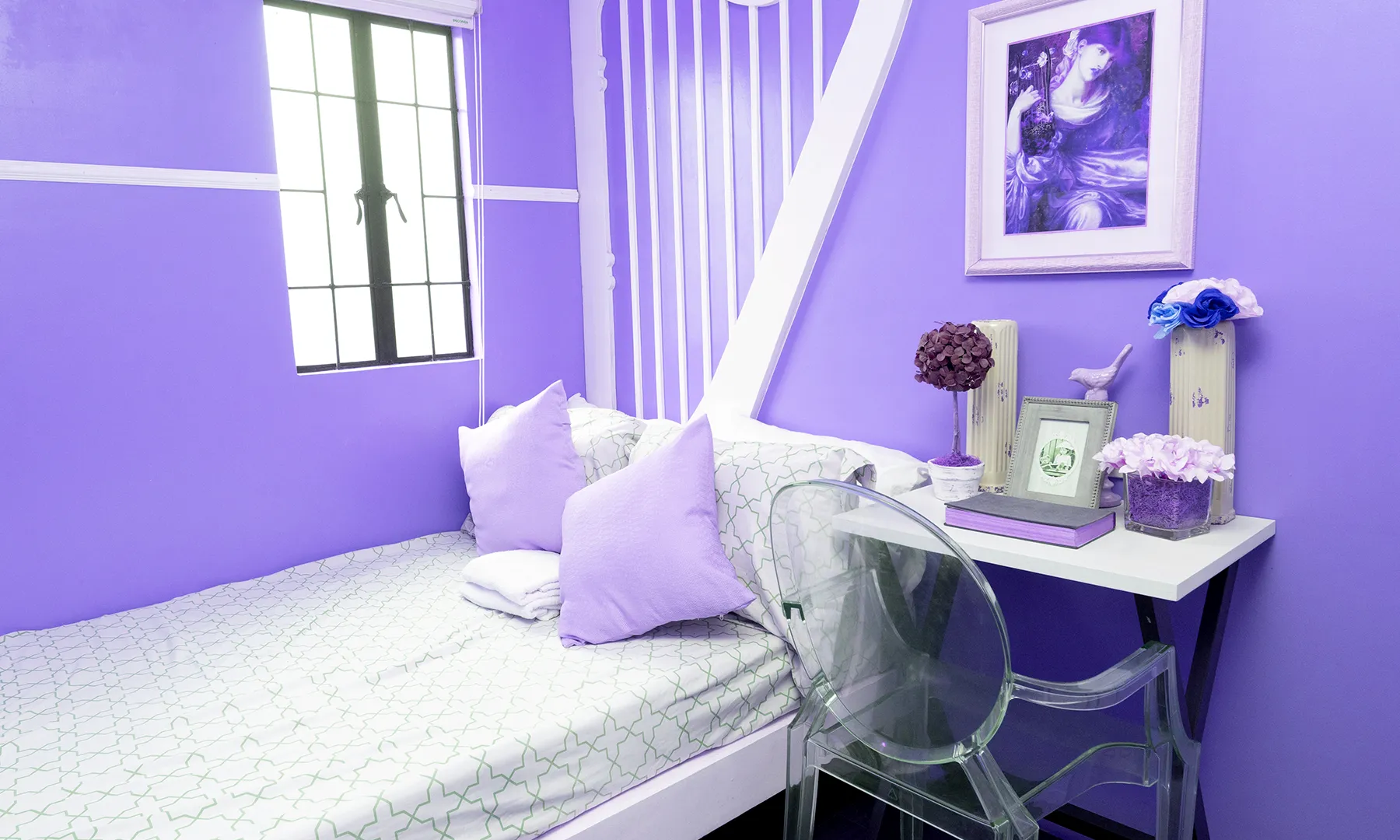 There's no better time than now to revamp your living spaces with Pantone colour of the year, Very Peri.
In addition to neutrals, it's a great match for the current color palette, which is based on blue hues found in nature. You may also lend a sense of freshness, confidence, and originality to your house with furniture and other home décor ideas that you can find or see from Home Buddies.
How to get that vivifying violet red undertone
The Pantone Color of the Year for 2022, Very Peri, is described as "the happiest and warmest of all blue colors, a lively periwinkle blue with a vivifying violet red undertone that merges the fidelity and constancy of blue with the vitality and excitement of red."
It's a tricky hue, so what can you mix it with? There are a lot of fantastic combinations you can create with this, but you'll have to do some extra effort in experimenting to figure out how much to use and what shade of gold or neutral to use. To help you decorate your home, we've collected some of the great ideas that you can use in renovating and redesigning your home this year.
Have a Very Peri accent wall
If you're wondering where to incorporate a Very Peri accent wall inside your home, here are some concepts you can apply in your interior home design:
1. Apply it on your dining room walls.
You can apply a Very Peri accent wall to your dining room and achieve that modern charming look. You can combine it with a huge table and light stained seats along with some black pendant lights hanging from your Very Peri style accent wall.
2. A chic balcony.
Change that conventional design of your home balcony by putting a Very Peri accent wall in it. Get that little but stylish balcony with peri-chic accent wall and matching furniture, elegant wall light, and contemporary candelabras.
3. Achieve that comfy family area.
Meanwhile, if you're looking for a more modern design for your family area and yet still achieve that homey feeling when you get together with the whole family, you can also apply a Very Peri accent wall in it. Paint the double-height area with a very peri accent wall, then add an ottoman, an extremely peri rug, a curved gray sofa, and cushions that are neutral in design.
Now that you already have some idea on how to incorporate that Very Peri accent wall into your home, let's now get more specific with some tips on how to design each of your house's rooms:
For your living room
Achieve that stylish look for your Very Peri living room with violet bookshelves, floral-print couches and chairs, and mirror tables, as well as a piece of art.

Installing beautiful purple sofas and chairs, a stone coffee table and an eye-catching chandelier making your living room one of the best in the world

Deep purple walls, gold accents, built-in bookshelves, a Very Peri velvet couch, and a green and Very Peri geo rug create a dramatic living space.

Get an Asian-inspired living room with grey walls that are accented by brightly colored furniture and a customized gold-tiled shelf.
For your kitchen
White and dark-colored worktops, a white and a matching wooden high chair in a gorgeous kitchen with Very Peri cabinets.

Have a stunning kitchen with periwinkle walls, white cabinets, an open storage unit, and a kitchen island with a concrete countertop.

A contemporary kitchen with a white fridge, white shelves, and a stained kitchen island with an industrial atmosphere and a few art pieces perfect for small spaces.
For your dining area
A futuristic black table and chair, a rack, a glass storage box, and a few lights make a statement in this ultra-bold dining area.

Achieve that trendy dining area style with a circular grey table, grey, and Very Peri chairs, along with grey and Very Peri woven pendant lamp with much light best for compact spaces.
For your bathroom
Make your bathroom a Home Buddies brag with neutral tiled walls, a free-standing sink and cabinet with built-in lighting, and white appliances that complete the look of your small space bathroom.

Apply the concept of having white appliances and a frosted glass wall in your Very Peri bathroom, as well as some eye-catching wall lighting.
For your bedroom
An interesting concept for a bedroom is to have a stained bed, a black stool, and a floor light in it, perfect as a Home Buddies post.

Have a periwinkle bedroom with white planks ceiling, white furniture except for the upholstery, adding up some neutral lights or chandeliers in the room.
For your home office
The use of neon lighting, a dramatic picture coffee table, and a Very Peri-style stairway to provide visual interest to a modern setting home office.

Beautifully paneled walls, a glass desk, and stylish chairs with a crystal chandelier complete the look of a sophisticated home office.
Peri Home Accessories
Very Peri is the official hue of 2022, so if you want to give your house a fresh look, consider adding some Very Peri home decor ideas to your room. Some of the Very Peri home accessories you can incorporate into your house's interiors are:
Innovative and paradigm-shifting Accent chair with a touch of Very Peri.

Achieve that free, self-assured, and inventive room personality with a hummingbird lantern.

Nordic style Glass Vases

Attractive and relaxing Hosh Luxury Flower Pillar candle

Purple shade pendulum wall clock

Very Peri bed linens

Posh and artistic throw pillows

Purple non-stick aluminum pans and pots
Try some of these Very Peri Home ideas and grab a few of these periwinkle accessories, add some of your creative prowess, and come up with a chic and modern interior design for your house this year.
And of course, don't forget to post and brag some of your artsy and unique designs in your brand new house from Lumina at Home Buddies to inspire other netizens in redesigning and remodeling their own home interior.

Try our Home Loan Calculator
Loan Calculator
Try Lumina Homes' loan calculator and get an estimate computation for your preferred Lumina property and home model.