Top Budol Finds from Home Buddies
27 February 2022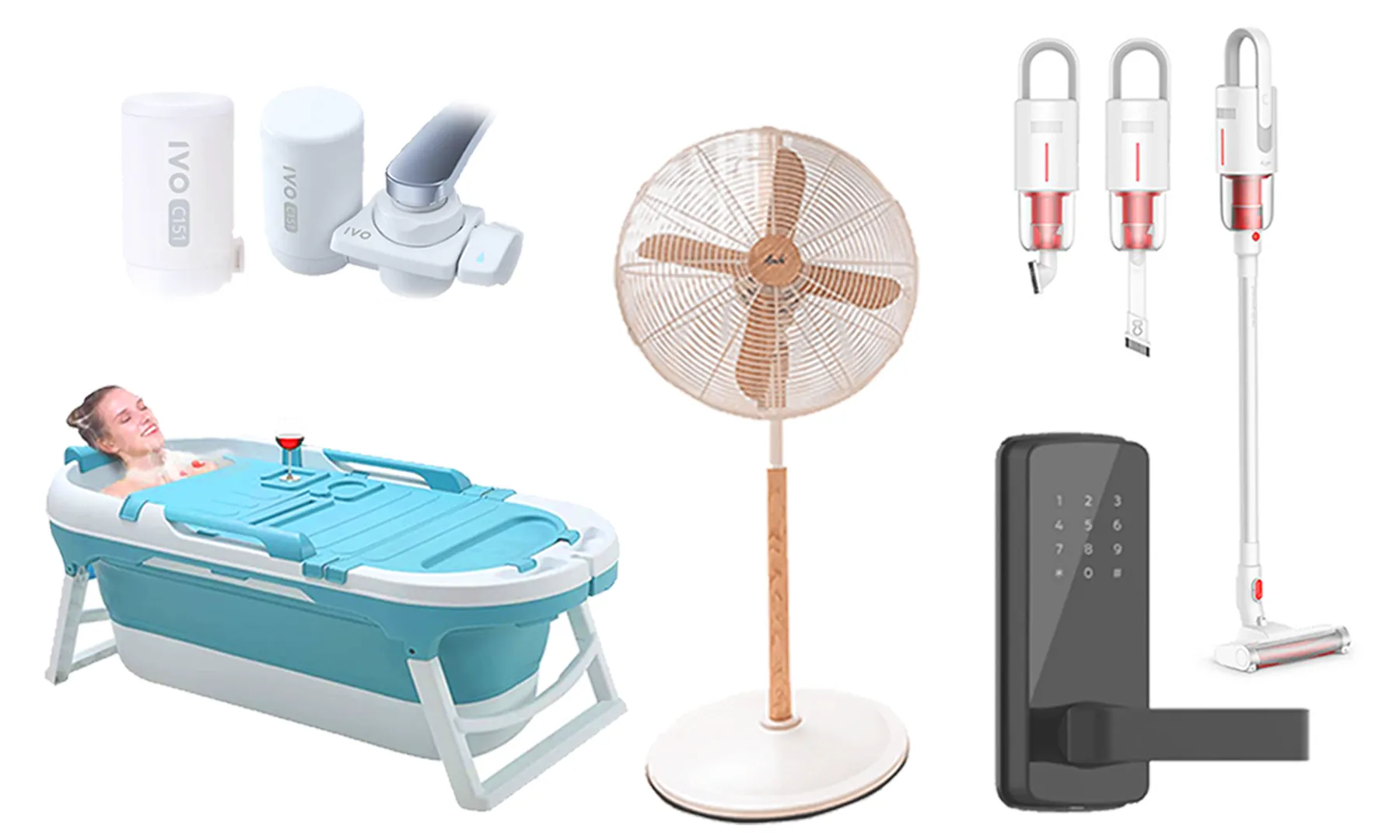 Because of the coronavirus and the community quarantine going around the country, we have been cooped inside our houses for more than a year. Maybe for the longest time in our lives- and it's fair to say that we have contemplated remodeling it at least once during these lockdowns! Certain photographs of someone's freshly remodeled home, a friend's DIY project, or your favorite influencer's newest hashtag #BudolFinds on social media piques your interest and inspiration to do your house renovations.
Like any other haven, the house is in continual need of maintenance and upkeep. To achieve progress, we need more than just our imagination and must have a finite amount of inspiration from friends to draw from. For us to achieve this and be creative, we need to work with others—and this is how Home Buddies Facebook Group created a buzz.
About the Home Buddies Group
The Home Buddies Facebook Page, simply called Home Buddies, was created in September of 2020 by Nobi Home founder Frances Lim Cabatuando. This group became an online shelter for anyone in need of home improvement inspiration. It has become a fast-growing Facebook group over several months since its creation. Its million members or kapitbahays have shared numerous DIY hacks, creative ideas, and most importantly, the most recent budol discoveries. These things are great since they are useful and beautiful and can be found in any house.
If you're new to the page, you might find it a bit overwhelming as the page's feed has over 50 entries every day. This is why we've put together a selection of the top house findings from the Home Buddies that you can use as inspiration for your home improvement ideas.
Facebook Group Home Buddies community inspired items:
For those members of Home Buddies for quite a while, you must witness how this Facebook group blossomed into a source of inspiration for anything. From design ideas to the most fantastic products for your own home.
Looking for some of the top Budol Finds in the Home Buddies community? You've come to the right place! We've searched the group for lists of the goods you can add to cart the next time you go online shopping.
1. Vacuum cleaner
If you are looking for a new vacuum cleaner that you can use at home or in your home office, here are some of the best vacuum budol finds that our kapitbahays highly recommended:
Deerma Cordless Vacuum Cleaner
Vacuum cleaners make up the majority of purchases from Deerma in the Philippines, and you can see this by searching for the brand name in the search field. The Deerma VC20 Plus vacuum cleaner, in particular, is one of the most cost-effective alternatives available.
With the VC20 Plus' wireless design, you can clean almost any place without worrying about getting tangled up in cords. It comes with a variety of interchangeable brush heads that may be used to clean the floor, couch, ceiling, automobile interiors, and other surfaces.
Xiaomi Mi Smart Robot Vacuum Cleaner
Considering a robot vacuum cleaner since you're usually on the move and don't have much time to clean your house? Intelligent Route Planning is a function of the Xiaomi Mi Smart Robot Cleaner that allows it to map out a room to choose the best path for cleaning. Despite having just cleaned and mopped the area, one kapitbahay claimed that it was still able to pick up a bagful of dirt!
Wet and Dry Vacuum
Members of Home Buddies are also interested in getting a wet and dry vacuum today. When you have a wet and dry vacuum, you can clean sofas, carpets, and other hard-to-clean surfaces on a regular basis.
2. Smart door lock with four AA batteries
Fed up with losing your home keys, or were you looking for a way to reduce the number of keys you carry? Your troubles may be solved with the Shanong Fingerprint Smart Door Lock. You can easily open your door with this fingerprint scanner and passcode-enabled door lock. You may also use a special card that you keep in your wallet to unlock it. Powered by four AA batteries, the lock may last more than a year before needing to be replaced—that's high endurance for something that adds a character of "high technology" to your home!
3. Foldable bathtub
After a long day at work, nothing beats taking a hot tub soak to relax and unwind from your stressful day. Self-care doesn't have to be time-consuming or complicated; it just has to be simple and effective. As a treat, our colleagues at Home Buddies recommend the Foldable Bathtub, which can be easily transported and stored when not in use!
4. IVO Water Purifier
Water filters aren't often seen in budols, but the Home Buddies community has taken notice of this new product and is eager to share their experiences with it. This was shared by a member who sells coffee concentrate and soy lattes and told how she and her husband had to purchase liters of water three times a week for business and personal usage, but the IVO Water Purifier reduced that. So, why not consider getting a sleek design faucet water filter if you want to save money on your water bill.
5. Asahi Wooden Stand Fan
Summer is coming, and a lot of us might already be preparing for the coming hot and dry season in our country. And as we talk of the summer season, fans have become such a common household item that it's not uncommon to see one in the corner of a room. However, what if you could obtain a fan that kept you cool and enhanced the appearance of your house? If you're seeking both functionality and flair, the Asahi Wooden Stand Fan is a great choice for you. You don't have to worry and be torn between #TeamPuti or #TeamKahoy, as this amazing-designed fan has it all!
Remodeling our homes is one of the fun activities that we can do while being cooped up at home. But you can achieve more freedom in renovating your house if you have a space that you can call your own and not renting an apartment.
Lumina Homes offers affordable housing and lot packages that can be bought through a bank home loan. You can choose from their vast range of communities around the country with various home model units to choose from. Are you searching for a "house for sale near me"? Check the Lumina Homes site nearest you and discover the benefits of getting your dream home! Make your reservations now!

Try our Home Loan Calculator
Loan Calculator
Try Lumina Homes' loan calculator and get an estimate computation for your preferred Lumina property and home model.