List of Schools Offering Real Estate Courses in the Philippines
4 March 2022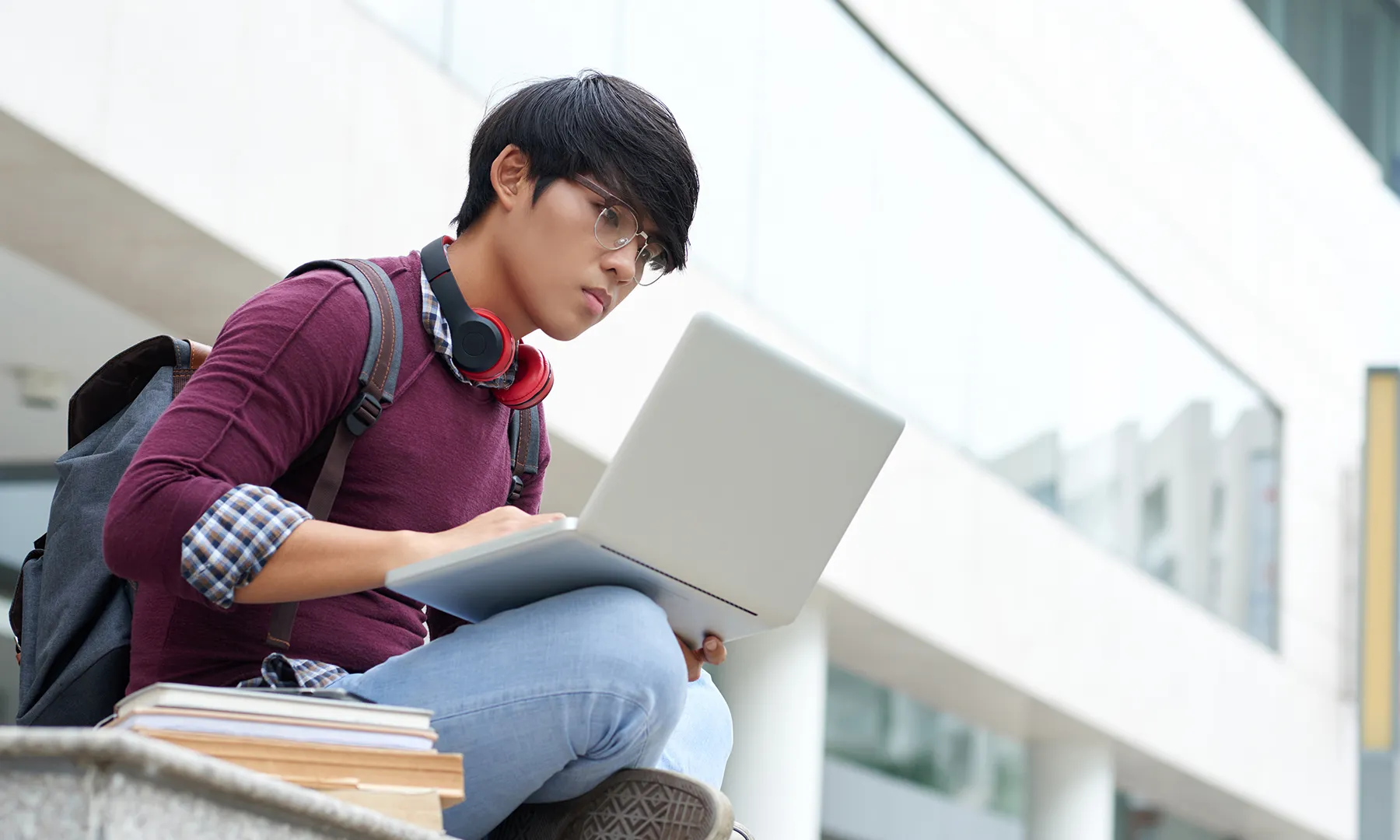 Job prospects in the real estate business are many, and there are several avenues for progression in this multi-billion-peso market. A real estate degree program is required if you want to work in this fast-growing sector, and it will provide you the information and abilities to get started.
About BS Real Estate Management Program
According to the Philippines' Real Estate Service Act, or RESA Law, a bachelor's degree program in real estate is required to develop Filipino real estate professionals in order to further institutionalize the industry. All of these started when the Commission on Higher Education or CHED published a memorandum detailing a new undergraduate program in real estate in late 2011.
As of 2016, the first group of students who began studying the subject had graduated and was ready to take the real estate broker licensing test. Since the CHED letter was issued, a growing number of colleges have started offering the BS in Real Estate Management degree, and more are anticipated to follow through on this trend in the future.
Currently, we already have a number of universities and colleges all around the Philippines that offer a Bachelor of Science in Real Estate Management program. If you are interested to venture more into this kind of industry, here is the list of universities and colleges wherein you can pursue this study:
List of Public and Private University in Luzon with BS Real Estate Management
For people who are residing in Luzon, you could have a number of universities that you can choose from to take this course:
ABE International Business College (Campuses in Lucena, Cainta, and Las Piñas)
ABE International Business College is a business and management school in the Philippines. Its competitive alumni are now making a name for themselves in the local and worldwide business worlds, earning the school a solid reputation. ABE's worldwide OJT program, for example, provides participants with unique first-hand exposure to the global business sector.
Adamson University (Manila, Metro Manila)
As a Catholic and Vincentian institution, Adamson University has faced several challenges in its long existence. As a result, it has grown and matured intellectually, gaining a depth of knowledge and expertise that helps it fulfills its purpose of providing high-quality education at a reasonable price to everyone. It boldly and effectively executes its duty as an agent of personal and societal development beyond its Diamond Jubilee.
De La Salle-College of Saint Benilde (Taft Avenue, Manila)
De La Salle – College of St. Benilde, which started out as a night school for working professionals, has grown into an institution that focuses on student-centered education.
iAcademy (Makati City, Metro Manila)
iACADEMY was established in 2002 to bridge the gap between academic institutions and the industry in terms of the skillsets and knowledge that its graduates bring to the table. There is a fast-track program and an undergraduate degree in Real Estate Management offered by iACADEMY, which teaches students about real estate sales and brokerage, appraisals, and consultation in local government.
Lyceum of Alabang (Muntinlupa City, Metro Manila)
Lyceum of Alabang is a non-profit organization committed to conserving and developing knowledge of science and technology in the Philippines. Alabang Lyceum of Alabang is a component of the establishment of an educational institution that serves the whole city of Muntinlupa in terms of academic, athletic, cultural, and social responsibility.
Lyceum of the Philippines University (General Trias, Cavite)
The Lyceum of the Philippines University – Cavite is a university in the Cavite province, situated near General Trias. In 2008, the Lyceum of the Philippines University's fifth campus officially opened its doors to the public.
Manila Business College (Santa Cruz, Manila, Metro Manila)
CHED and the TESDA have both accredited Manila Business College, which opened its doors in the year 2000.
National College of Science and Technology (Dasmariñas, Cavite)
Cavite province's thriving metropolis of Dasmariñas City is home to the prestigious National College of Science and Technology (NCST). Emerson B. Atanacio, a 23-year-old visionary entrepreneur, was the driving force behind NCST, which has gradually but steadily established itself in the fast-growing and highly competitive educational arena in the province and the whole CALABARZON area. The school presently has a total population of 5,000 students in its regular programs, up from an initial enrolment of 550 pupils in 1998.
New Era University (Quezon City, Metro Manila)
The Iglesia ni Cristo runs a private university in the Philippines called New Era University. Despite its affiliation with the INC, it is a nonsectarian institution of higher learning. The INC Central Office Complex in New Era, Quezon City, serves as its primary campus.
Pamantasan ng Lungsod ng Maynila (Manila, Metro Manila)
Through Republic Act No. 4196, the Philippine Senate established PLM as an official chartered entity to serve the people of the Philippines. On June 19, 1965, the President of the Republic of the Philippines signed into law this national legislation, which coincided with the birthday of the National Hero, Dr. Jose P. Rizal, who saw education as the most effective treatment for severe societal problems. Public universities in the Philippines may learn from PLM, according to the country's Commission on Higher Education. PLM is one of three public institutions in the top ten in the country for passing rates on board exams, according to research.
Philippine Christian University (Manila, Metro Manila)
This private, coed Christian institution has its main campus in Ermita, Manila. The Laymen of the Evangelical Association of the Philippines spearheaded the organization's establishment in 1946.
STI College – Calamba (Calamba City, Laguna)
Starting out as a two-campus computer training facility on August 21, 1983, STI has since grown into a private educational institution with more than a dozen campuses around the Philippines and a wide range of ICT-enhanced programs in many fields of study.
Systems Plus College Foundation (Balibago, Angeles City, Pampanga)
On June 27, 1985, in Balibago, Angeles City, the Systems Plus College Foundation was founded. Students interested in careers as programmers, encoders, or system analysts often attend training sessions here. On July 7, 1985 (The School's Foundation Day), Systems Plus began its tutorial programs for students and professionals with only 10 enrollees then jumped to 86 students in the following year.
University of the Cordilleras (Baguio City, Benguet)
The University of Cordilleras is a Baguio City-based private university founded in 1903. Our Lady of Atonement Church is a short walk away from where the school is located in the city's heart. It was originally known as the Baguio Colleges Foundation and has been awarded autonomous status by the Commission on Higher Education. It is also an ISO-certified institution, a great place to start your real estate service practice.
Public and Private Universities in Visayas Offering BS Real Estate Management
Meanwhile, if you live in Visayas, you can also take this real estate undergraduate program from these top institutions:
Central Philippine University (Iloilo City, Iloilo)
John D. Rockefeller, an American entrepreneur and philanthropist, funded the establishment of the Central Philippine University in 1905. In the past, geniuses like present Senator Franklin Drilon and the first and finest Filipino anthropologist Felipe Landa Jocano made CPU their home. It now has a passing rate of more than 60% for real estate agents.
College of St. John – Roxas (Roxas City, Capiz)
As a member of the Association of Lasallian Affiliated Schools (ALAS) under De La Salle Philippines, the Institution of St. John-Roxas is a private college managed by De La Salle Brothers. The Roxas City institution was the first in Capiz to offer a Bachelor of Science degree in Real Estate Management.
Southwestern University (Cebu City, Cebu)
A private institution in Cebu City, Southwestern University (SWU) was founded in the summer of 1946 as Southwestern Colleges (SWC). Cebu City is home to three SWU campuses, where students may earn a Bachelor of Science in Real Estate and Property Management, as well as a Master of Business Administration in Real Estate and Property Management.
University of Cebu (Cebu City, Cebu)
When the first batch of University of Cebu real estate professionals graduated in 2016 and took their licensing tests, they were part of a pioneering group in the nation for the Real Estate Management program. As a matter of fact, the three UC grads who topped the PRC's custom broker licensing test in 2013 are regarded to be among Cebu's finest.
Public and Private Universities in Mindanao with Real Estate management Course
Of course, if you are residing in the beautiful provinces of Mindanao, you can still take real estate courses from these prestigious colleges and universities:
Misamis University (Ozamiz City, Misamis Occidental)
Misamis University (MU), which was founded in Ozamiz City in 1929 and relocated to Oroquieta City in 1967, is one of the major institutions in Northwestern Mindanao in terms of student numbers. Newer programs include the Broker Licensing Examination Program (BS REM) and the Appraisal Licensing Examination Program (BS ALE).
Saint Joseph Institute of Technology (Butuan City, Agusan del Norte)
SJIT, which opened its doors in September 1971, is now an ISO-certified institution that offers elementary, secondary, and postsecondary education in addition to a variety of training and graduate programs. SJIT's College of Business and Information Technology houses the BS REM program.
University of Mindanao (Davao City, Davao del Sur)
As the biggest private university in Mindanao, University of Mindanao (UM) bears the distinction of being given more Centers of Development (CODs) by CHED than any other institution in Mindanao-based institutions. The passing rate for the real estate broker license test for UM graduates is now around 50%.
Have you already chosen a college or university to begin your journey in the real estate industry? Lumina Homes has over 50 community developments across the country including the locations cited above. For competitive graduates of real estate management degree, see list of careers that awaits you in Lumina Homes. And for students of real estate management course, Lumina Homes is also accepting OJT and offering innovative programs to prepare students with hospitality management, real estate salesmanship, and business management.

Try our Home Loan Calculator
Loan Calculator
Try Lumina Homes' loan calculator and get an estimate computation for your preferred Lumina property and home model.