Graduate of BS Real Estate Management? Jobs From Various Corporations Awaits You!
5 February 2022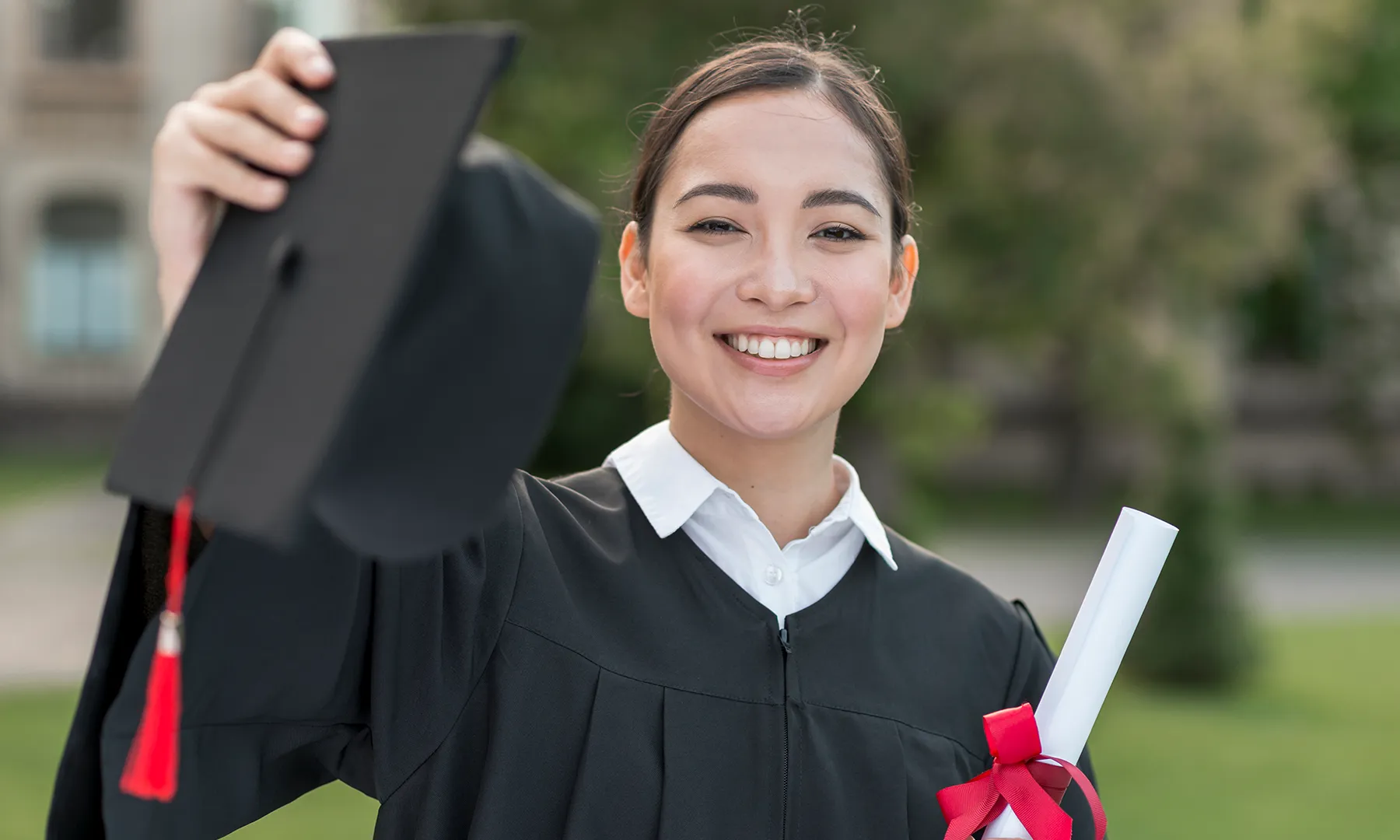 Are you an outgoing person who loves to work with people? Don't your mind working in irregular shifts and want to work in a field that pays well? Well then, getting a job in real estate can be the perfect fit for you!
The Bachelor of Science in Real Estate Management is a four-year course of study designed to train students for careers in the real estate industry as leaders in the fields of sales, brokerage, and consultancy in a wide range of businesses and institutions as well as in the field of property appraisal or accreditation as government appraisers with high standards of integrity, objectivity, and fairness. This program also provides its students with the opportunity to explore real-world best practices in the ever-complicated real estate industry.
If you're wondering what kind of jobs and employment awaits you if you take this kind of course, the answer is right here! Below are some jobs that BS REM graduates can have after they get their degree.
Here are some careers that real estate degree holders can be:
1. Real Estate Agent
A real estate agent aids in the acquisition, rental, or sale of real estate on behalf of their customers.
They help customers in the purchase, sale, or lease of real estate by conducting walkthroughs, advising them on market conditions, and providing direction and support. Gain experience and practice selling and other services of realtors.
2. Real Estate Broker
When it comes to negotiating and arranging real estate deals, real estate broker play an important role. This licensed professional's, who finished a real estate management program, day-to-day responsibilities include drafting contracts and supervising the sale and purchase of the residential, agricultural, and commercial real estate. If you're looking to recruit a team of real estate agents, you'll need a broker that has the authority to do so.
Often, an agent working on behalf of a broker will perform responsibilities such as the listing of homes for sale on the local Multiple Listing Service, sharing the brokerage listings with other MLS broker members to get buyers to the property, and other duties, nevertheless, the broker also deals with transactions on behalf of sellers.
3. Real Estate Appraisal Assistant
A real estate appraiser assistant is a person who helps out in the office of a real estate appraiser in terms of administrative duties.
To assist the appraiser in making an accurate estimate of the worth of a commercial or residential structure that a client wishes to sell, their primary responsibilities include market research and information collection, gathering relevant data for their employer by doing online searches, and acquiring property and house sale information from municipal and county offices based on similar sales in a neighborhood or area. Administrative duties may include filing papers, organizing meetings and inspections with clients, and taking notes, as well as other administrative tasks.
4. Real Estate Appraisal Analyst
Real estate, automobiles, and antiques are just a few examples of what an appraisal analyst could evaluate.
In their role as an appraisal analyst, they collect data, do comparable sales research, conduct cost analyses based on their findings, and present them to other appraisers or team members. As an appraiser, they work in a wide range of businesses from banking to insurance, real estate, mortgage lending, and auction houses. Their precise responsibilities and tasks usually vary according to their line of employment.
5. Real Estate Appraiser
Any sort of business property may be valued using a commercial real estate appraisal. Among the many types of real estate are condos and apartments, office buildings, retail malls, industrial parks, and vacant land. This is done by a licensed real estate appraiser. Accurate information on the property is gathered by an appraiser who operates as a kind of detective. Thereafter, the data is examined and utilized to form conclusions about its worth. Analytical skills, excellent judgment, and great communication are all necessary qualities in a professional real estate appraiser.
A real estate degree prepares an appraiser of various corporations to take a test and get a license or certification from their state if they are working on certain sorts of commercial appraisals.
6. Real Estate Consultancy
Clients of a real estate consultant, sometimes referred to as a real estate adviser, get financial guidance and professional advice to assist them in making investment choices in commercial real estate. The primary emphasis of these real estate experts, whether they operate for themselves or for consulting companies, is on the efficient administration of real estate assets and business skills. It's up to the customer to choose exactly what their function is.
7. Teacher of Real Estate Management Students
Students interested in a career in real estate education get training from real estate educators or instructors at postsecondary institutions.
They also prepare students by providing ongoing education or training for people who have already made the commitment to a career in real estate. College and university classrooms, as well as park districts, for-profit institutions, conferences, and real estate businesses can also be an area of practice for educators of property management.
8. Business Owner or Entrepreneur
One who sets up and manages their own company with little or no money or preparation is known as an entrepreneur, and they take on all of the risks and benefits. A new product or service is often the focus of a company concept, rather than an existing business strategy.
9. Credit and Collection Assistant in Real Estate Development Companies
The Credit and Collection Assistant is in charge of keeping track of accounts, following up with customers to collect outstanding debts, and submitting reports on a schedule that are related to real estate management. Usually, positions for credit and collection assistants in real estate development companies require a bachelor's degree.
10. Management Trainee
Working in various departments, attending meetings and seminars, traveling to other offices, and offering assistance and recommendations for development are just some of the activities that the management trainee is expected to complete as part of his or her training program. Their ability to complete any assessments is also important.
11. Accounts Personnel of Housing Development
The receiving clerk in the office is the Accounts Service Personnel (ASP), who should be a graduate of an accounting program. He is the initial point of contact for the customer in real estate management. He's required to make everyone feel welcome, old and new. In charge of making sure the members are treated with respect and fairness.
12. Property Management Jobs
Property managers of apartment buildings and other housing developments employ property managers to help residents with maintenance issues and to supervise the process of getting a building ready for new occupants. A lot of their time is spent coordinating with leasing agents to deal with problems arising from the leases they manage. They are responsible for coordinating normal and emergency requests from renters with local landscaping, plumbing, and electrical providers. They may also be responsible for conducting post-tenant inspections to ensure that the property is in the same condition as it was before the tenant's arrival.
13. Employment as Residential Property Marketing Officer
Marketing officers are responsible for developing and implementing the company's marketing strategy and initiatives. However, they may also supervise a marketing assistant or coordinator directly under their supervision.
Residential real estate projects, for example, employ marketing officers. Universities, charities, artistic organizations, private schools, and government agencies may all use them for businesses profit.
14. Government Assessor
Real estate tax assessments are made by local government officials known as assessors. Calculating future property taxes relies in large part on the statistics compiled by assessors. Property inside a city or town's borders may be valued by them. In the calculation of real property tax bills, this value is transformed into an assessment, which serves as one component.
Completing a BS real estate management course can definitely offer you a wide range of employment options. So if you want to enjoy the perks and incentives of working in a real estate industry, check out the careers that awaits you in Lumina Homes!

Try our Home Loan Calculator
Loan Calculator
Try Lumina Homes' loan calculator and get an estimate computation for your preferred Lumina property and home model.