How to Become a Real Estate Broker in the Philippines?
2 February 2022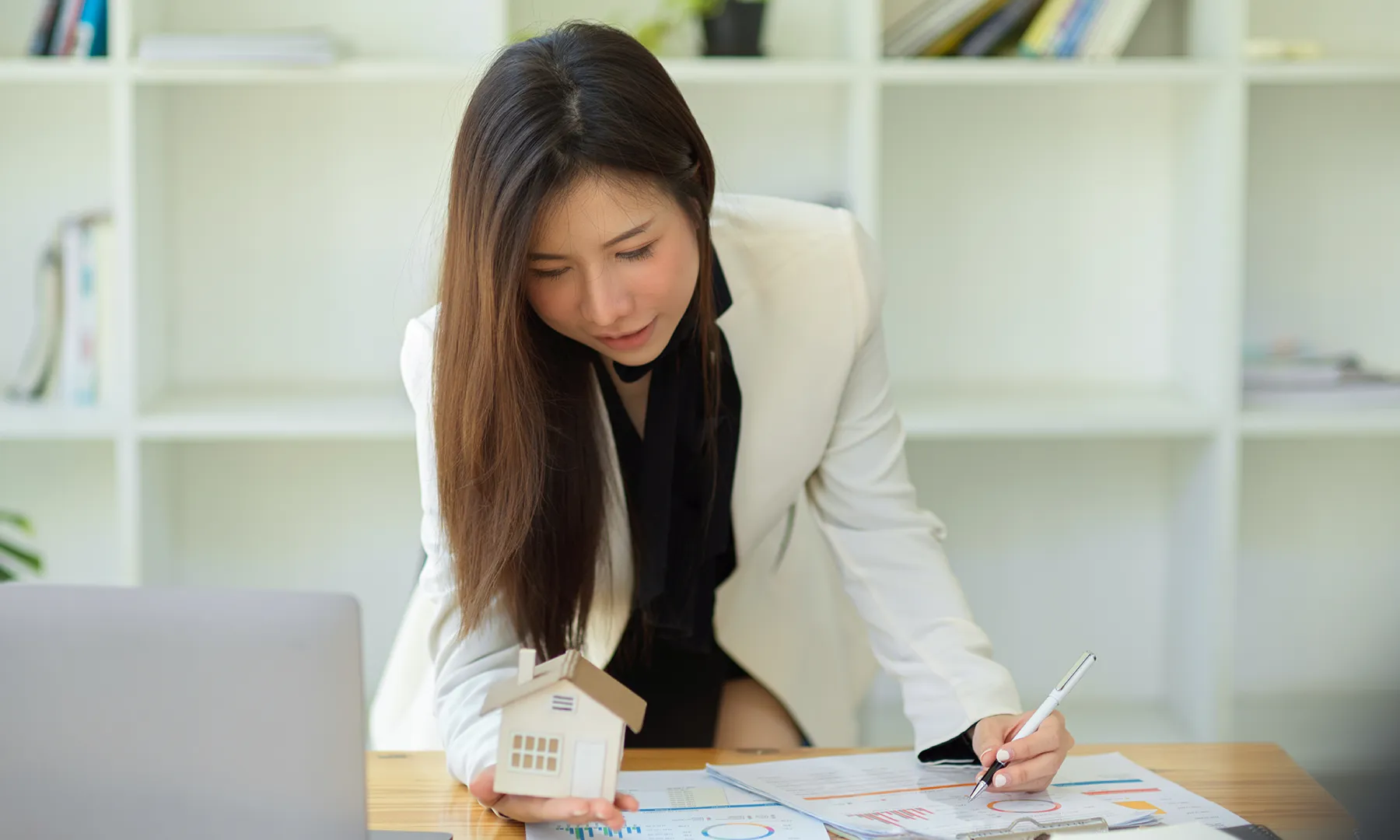 A booming industry in the Philippines is real estate. Filipinos are still finding real estate to be a lucrative and rewarding career choice despite the market anomalies, the pandemic that forced many sellers to remove their properties from the market, and lending rates to reach a new low.
This is the reason why some are considering a career related to real estate market—like a real estate broker or real estate agents.
Property buyers and sellers will be your clients when you work as a real estate broker in the Philippines. Brokers in the real estate industry get the benefits of their efforts in the form of perks and substantial compensation. In fact, some of the benefits of becoming a real estate broker in the Philippines are financial stability and network. Brokers prepared to accept the demands and hazards of this career will find it a good bargain.
So if you're eyeing having real estate broker as your profession, here are the steps you need to do in order to be part of the industry.
Step 1. Get a degree in Real Estate Management
Before you may sit for the Real Estate Licensing Examinations, you will have to meet a series of prerequisites of having a real estate broker license. A Bachelor of Science in Real Estate Management or BS REM degree is one of the prerequisites for this position.
Here are some of the universities in the Philippines that offer this program:
Luzon
Adamson University
De La Salle-College of Saint Benilde
Manila Business College Foundation
Pamantasan ng Lungsod ng Maynila
Trinity University of Asia
Philippine Christian University
Lyceum of Alabang
ABE International Business College – Available in Las Piñas, Lucena, and Cainta Campus
AMA University
Visayas
University of San Carlos
University of St. La Salle
Central Philippine University
ABE International Business College – Iloilo Campus
University of Cebu
Saint Paul School of Professional Studies
Guimaras State College – Main
Santa Isabel College of Iloilo City
Hua Siong College of Iloilo
Mindanao
Saint Joseph Institute of Technology
Xavier University (Ateneo De Cagayan)
University of Mindanao
Saint Columban College
Southway College of Technology
New Era University- General Santos City
VMC Asian College Foundation
Misamis University
Goldenstate College
Southpoint College of Arts and Technology
After obtaining a BS REM degree you can now apply for certification in the Professional Regulation Commission (PRC).
Step 2. Register in PRC
The PRC has a list of qualifications you must meet before you can take the Real Estate Licensure Examinations so make sure to meet the following:
A bachelor's degree in any college or university accredited by the Commission on Higher Education (CHED)
Must have earned 120 units of the required Continuing Professional Development (CPD) at an accredited real estate service training provider
Good moral character as proof of not having been convicted of any crime
Completed application with the PRC, who in turn will assess and approve the application. Upon approval, the Board of Real Estate Service of the PRC will issue the permit to the applicant, in order for him or her to take the exam.
Must take and pass the real estate broker exam in the Philippines
Apart from these qualifications, an aspiring real estate broker must also submit a list of requirements on time. Prior to your application, make sure to prepare all these necessary documents to avoid hassle:
Original and photocopy of certificate of birth from the National Statistics Office or a valid Philippine passport
Original and photocopy of transcript of records or college diploma
Original and photocopy of a notarized certification of the applicant' years of experience by his employer or a prerequisite Certificate of Registration, Professional Identification Card, or DTI license
Clearance from the National Bureau of Investigation (NBI)
Original and photocopy of a duly notarized certificate from the accredited seminar or training provider
Community tax certificate
Four colored passport-size pictures with white background and complete nametag
Real estate brokers exam application form
To take the test, you'll need a permit issued by the Board of Real Estate Service of the PRC after you've pass all the necessary requirements.
Step 3. Pass the Real Estate Licensure Test
Make a note of your upcoming exam date and prepare well. After passing the Real Estate Licensure Examinations, you will need to submit a new set of documents like:
Photocopy of Birth Certificate
Clearance from The National Bureau of Investigation (NBI)
Community Tax Certificate
Four Passport-Sized Pictures
In order to formally begin selling homes, you will need to register with the House Land Use Regulatory Board (HLURB).
Step 4. Become a Licensed Real Estate Broker
Philippine legislation under the real estate services act mandates the registration of all real estate brokers with the House Land Use Regulatory Board (HLURB). Forms must be completed and submitted in order to acquire your HLURB Certificate of Registration and have a real estate license such as:
Accomplished Application Form
One photocopy of 2×2 ID picture
One photocopy of the latest PRC License (ID and certificate)
One photocopy of O.R. and surety bond
One letter of endorsement from the employer (must be a licensed broker)
One photocopy of the latest PRC and HLURB certificates or company ID of the employer
Php 288 for processing fee
Php 1,000 cash bond (subject to change without prior notice)
Meanwhile, here are the things you need to accomplish during the application process:
First, submit the relevant paperwork to the Records Section of the HLURB branch closest to you, which will then be reviewed by the board.
Then, the officer will review the papers and give an assessment form if they are found to be genuine and complete.
Next, pay the appropriate fees at the Accounting Department, then get a copy of the official receipt (O.R).
For processing, send the O.R. to the Records Section.
Pick up your HLURB certificate and ID on the day given in the O.R. The HLURB ID and certificate are normally granted within 15 days after filing.
Also Read:
Responsibilities of being a licensed real estate broker
When it comes to buying or selling a home in the Philippines, a real estate broker is the person to call. For the sale, exchange, or lease of any real estate services, he or she must be registered and licensed by the Professional Regulation Commission (PRC), which includes a home, an apartment complex unit, an industrial land, or a commercial space. It is part of the broker's remuneration to earn commissions from the sale of such potential assets.
The primary role of a broker in a real estate transaction is to represent the interests of the buyer or the seller. As a result, it is essential to have excellent negotiation abilities.
Being a "double agent" such as representing both the seller and the buyer is also considered unethical by Filipino real estate brokers, who must operate in the best interest of their clients.
In addition, many Filipinos may come across those who claim to be real estate salesperson. In spite of the fact that they lack PRC licenses, these individuals may operate under a licensed real estate agent. The day-to-day tasks of a real estate transaction such as property viewings are often handled by the salesperson, but they are not permitted to sign any legal papers relating to the transaction.
By being a licensed real estate broker, you'll be able to market home and condominium developments and now begin your journey in searching for real estate firms for which you may be interested in applying.
Step 5. Search for well-known developers and gather the requirements
Research the professional and well-known real estate companies to discover which one is the best suited for your skillset. Make sure to complete and submit the company's seller accreditation form, together with any required documentation. Please keep in mind that you may apply to these firms as an individual broker, a partnership or a company, or even as a solo proprietor.
Lumina Homes, a trusted parent of real estate brokers
When looking for a real estate developer, it is important that it is trusted and already created a name in the real estate market, just like Lumina Homes.
As a housing segment of Vista Land, Lumina Homes is already a well-known community provider of affordable houses in the Philippines with its over 50 communities across the country. With its bank house for sale that is located in key cities and municipalities, their communities are one of the sought-after properties in the real estate market—not just by the homebuyers but also by the investors.
Not just that, Lumina Homes also have various innovations done in the industry of home selling by committing itself in delivering the best possible home buying experience to its customers. Lumina Homes help not just their customers but also their business partners like real estate brokers to have faster transactions and process by going digital.
They created a one-stop-shop portal that lets its clients and business partners do their transactions whenever and wherever they are.
So start investing in your future now and be part of one of the most trusted home developers in the country, Lumina Homes.

Try our Home Loan Calculator
Loan Calculator
Try Lumina Homes' loan calculator and get an estimate computation for your preferred Lumina property and home model.