Condominiums: 8 Things to Know Why It's One of the Best Investments for OFWs
16 August 2021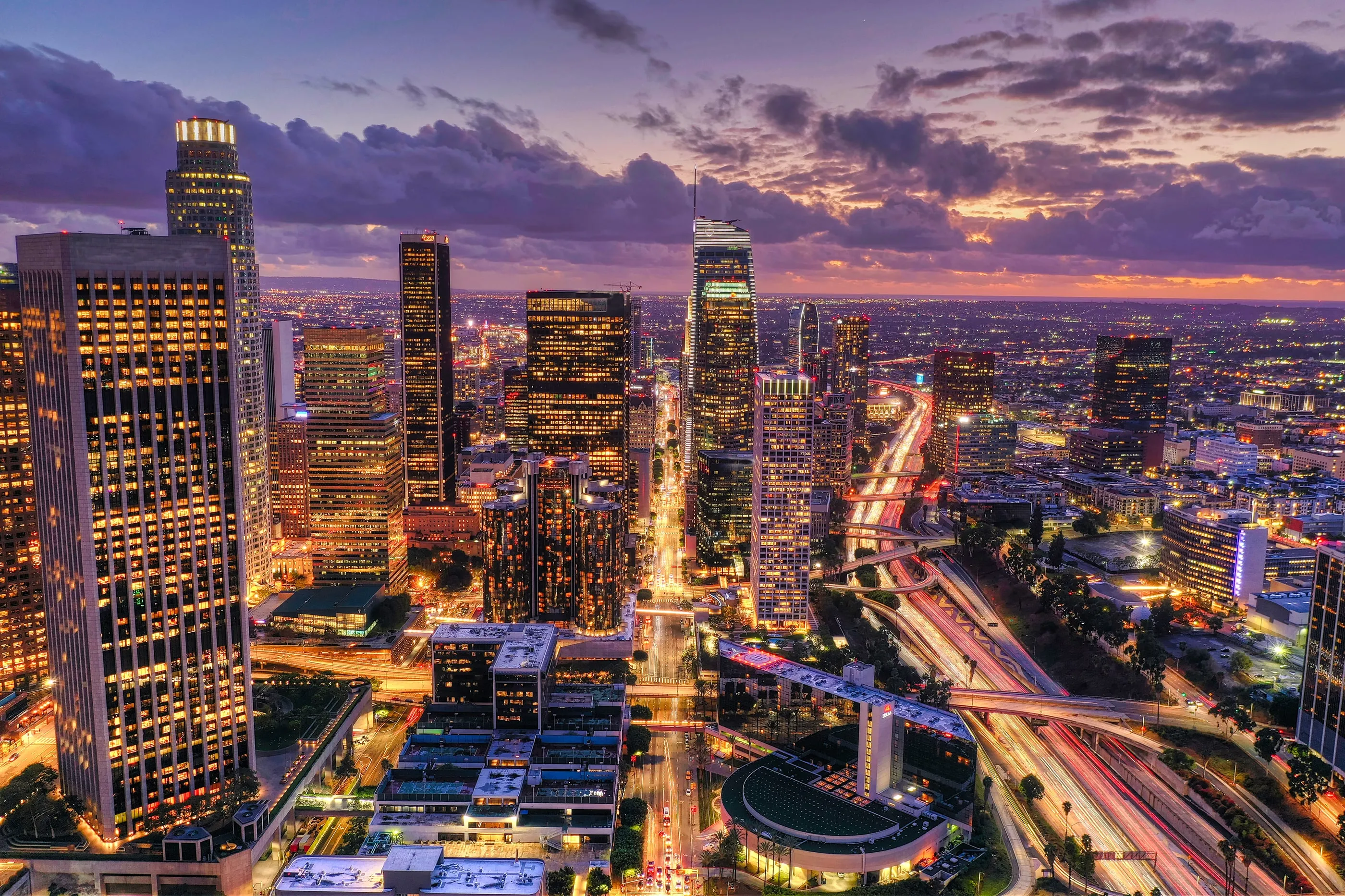 It is a known fact that Filipinos are very hardworking, and when it comes to their families, they are more than willing to go the extra mile in the hopes of giving their loved ones a better life. That is why many Filipinos are braving life abroad, doing some of the most challenging jobs while being far from their loved ones and battling homesickness every single day in exchange for providing their loved ones a comfortable life.
The Overseas Filipino Workers or OFWs don't just help their families but also the whole Philippines as they help boost the economy through their remittances. This is the reason why OFWs are considered the modern-day heroes.
Contrary to other people's beliefs, not all OFWs live like royalty. In fact, OFWs handle their finances well and ensure that their remittances are well spent because, like any other Filipino, OFWs want their hard-earned money not to go to waste. But when the pandemic hit the world, OFWs were among the most affected. According to the Department of Labor and Employment, the government has repatriated more than half a million OFWs who were displaced by the pandemic. Unfortunately, some OFWs that were repatriated don't have enough savings to bring back home. That is why many OFWs are now seeking smart investments that can support them moving forward or provide stability in the future.
One of the best investment opportunities that OFWs should consider is condominiums. Not only its value appreciates over time, but there are other advantages of investing in a condominium. In case you need a little more push, here are the eight (8) good reasons why a condominium is an excellent investment for OFWs:
1. Strategic location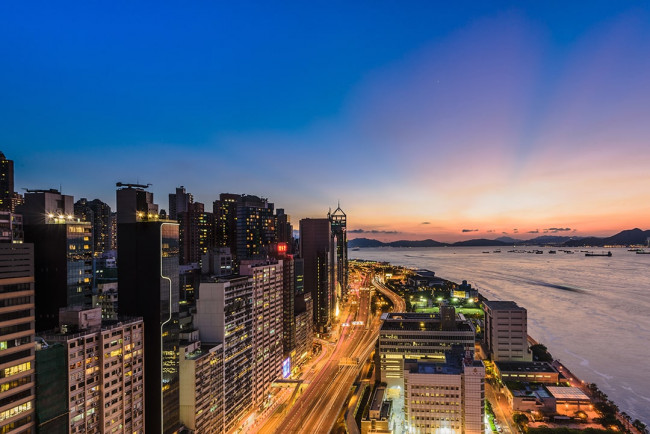 Whether you are looking for a place that you and your family can live in the future or a stream of passive income through having it rented, location is a major factor to consider as it plays a big determining factor for the value of the asset should you decide to sell it in the future. One of the best things about condo living is that condominiums are usually located near major establishments, transportation hubs, hospitals, schools and universities, and workplaces like in Prima Tanza, an affordable condominium in Cavite. With this, it is going to be manageable for you to access all the places you need to go to without being hassled.
2. 24/7 Security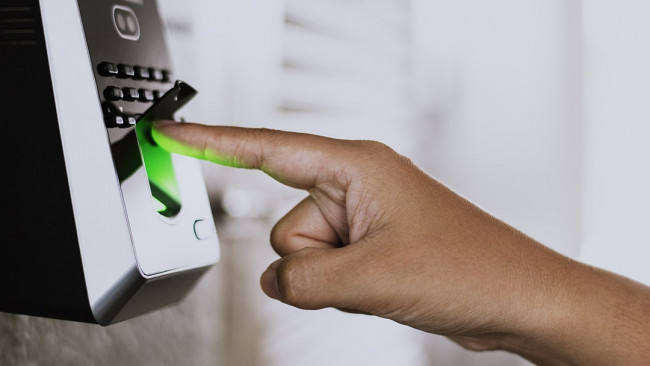 Homeowners or tenants want to spend every day at home without worrying too much about their safety, and this is what condominiums provide you. Condominiums have 24/7 security ensuring homeowners and tenants a safe environment for their peace of mind. The buildings have CCTVs mostly everywhere including the entrance, lobby, elevator, amenities area, and hallways. There are also security guards who monitor everyone who comes in and out of the building, and the receptionist who documents it.
3. Less maintenance to worry about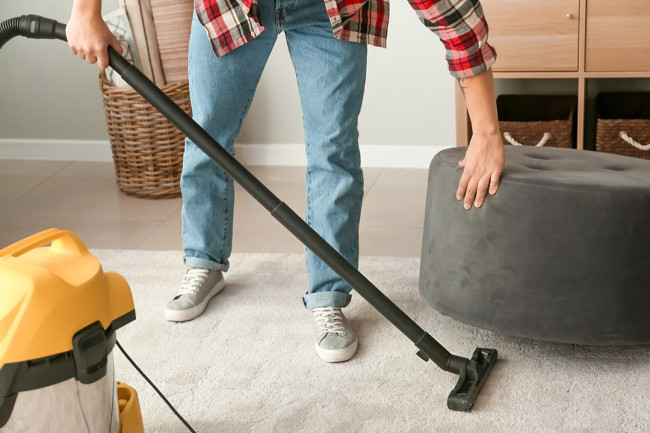 Don't like gardening? Always too tired to clean the outdoors? Don't know how to fix your sink? No time to repair the walls? We can imagine how hassle and time-consuming maintaining in and out of your house can be. But with condo living, all of these will be covered. One of the biggest perks of owning a condominium is that you wouldn't have to be concerned too much about the maintenance as the developer's maintenance team does it for you. The condominiums have a maintenance and cleaning staff who ensures that your surroundings are well-maintained. But unlike living in a house where you cover all the expenses, you don't have to pay the maintenance all by yourself when living in a condominium. The owners and tenants share the maintenance fee through the association dues, for the time and effort of the staff to keep your unit and the surroundings well-maintained which are there for everyone to enjoy.
4. Resort-living with beautiful amenities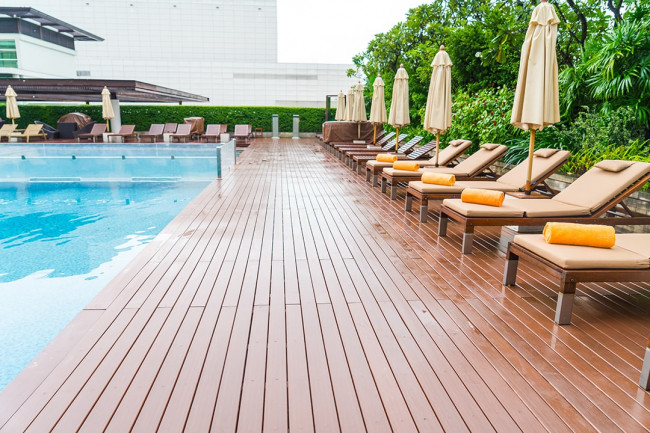 One of the main reasons home buyers choose condominiums over a house and lot is the access to the leisure lifestyle. Condominium residents will be able to enjoy several types of resort-like amenities without the need to sign up for or pay for a membership anymore. The common amenities in condominiums are swimming pools (sometimes, there are more than one), workout gyms, basketball courts, huge gardens, event places, chapels, running track, and more. Some condominiums are designed to create a resort vibe, making owners and tenants feel like they can take a vacation whenever they want to. With these kinds of amenities, you will be able to enjoy an awesome lifestyle without extra cost.
5. Great sense of community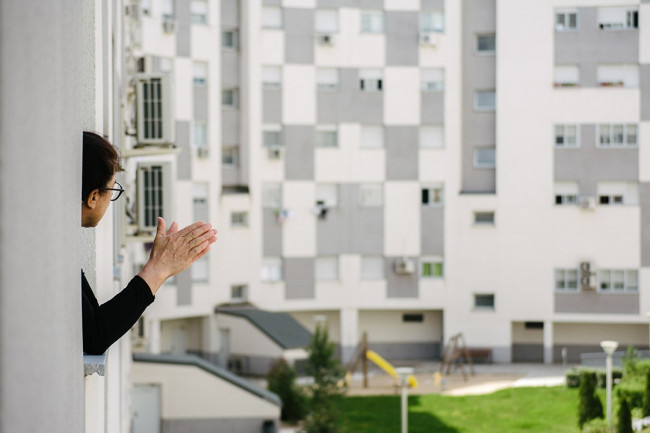 Most condominium buildings have communal spaces such as patios, rooftops, play areas, pools, and kitchens, where residents can get together or get to know one another. Sometimes, the building administrators organize events, educational workshops and seasonal gatherings for residents and tenants. Through this, you can be able to meet your neighbors, build a community, or better yet, build strong friendships.
6. More affordable than a house and lot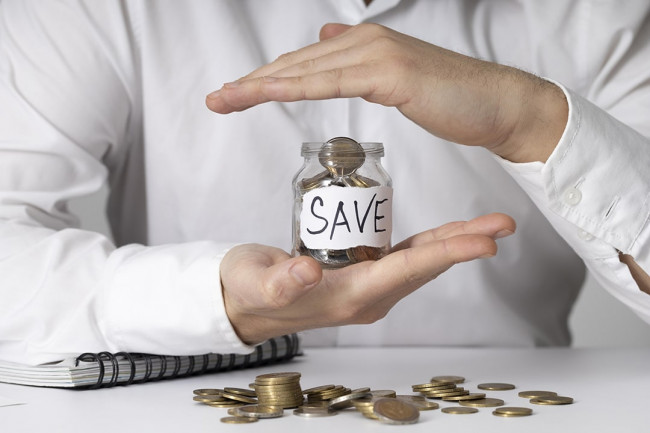 Houses and lots in prime locations, especially near the business district, are really expensive. So, if you are thinking of living the life in the city where you can easily access both lifestyle and business needs, a condominium is a great investment as it is more affordable than a house and lot.
7. Its value appreciates over time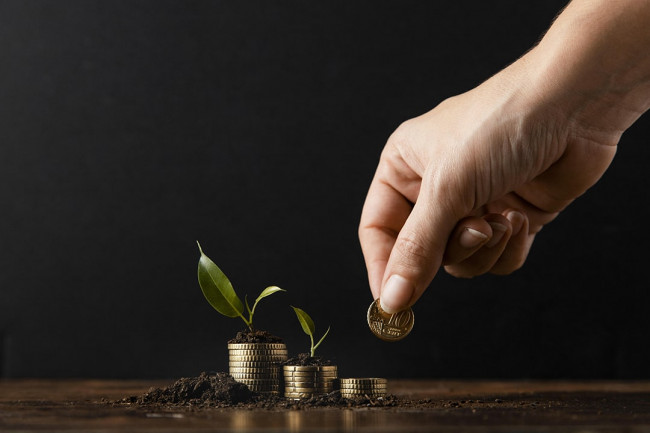 In most cases, the primary reason for buying a property is for using it as your home and rarely do people buy it in the hopes of getting a good return in the long term. But know this, the value of real estate properties increase over time which makes it a great investment for OFWs because you will be able to profit from it in case you decide to sell it in the future. With a condominium, OFWs will both have a home and an investment that appreciates over time that gives you an opportunity to earn.
However, the price appreciation of a property depends on a variety of factors like the location, accessibility, future development plans, quality of development, the reputation of the developer, and demand and supply. Prima Tanza, an affordable condo in Cavite, can be your great start as it features everything you need that makes your condominium's value increase. Aside from these, you can also force appreciation of your properties by carrying out repairs and renovations.
8. Good source of passive income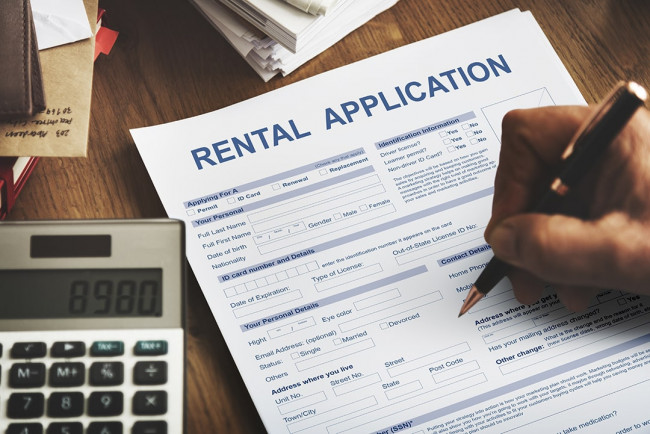 If you already have a house and lot, you can just use your condominium as an income-generating property giving you a passive income. OFWs who want to have a steady cash flow or an additional retirement fund can rent out the condominium instead. The good thing about this is that you have a lot of options to choose from, depending on your goals. You can rent it out to tenants for an extended period of time. Here, your target market would be the young professionals, students, or starting families. Or, have your unit rented for a short period of time to travelers or people in business through renting sites like Airbnbs. This way, you can make money work for you instead of you working for money after you retire.
We suggest you buy a condo for sale in Cavite like the Prima Tanza, which is near tourist spots, universities, workplaces, and business districts to make your unit more profitable. By getting a condo unit in a prime location will make it a hit for travelers and/or those who are looking for accessibility and convenience.
Find the most affordable condominium in Cavite through Prima Tanza.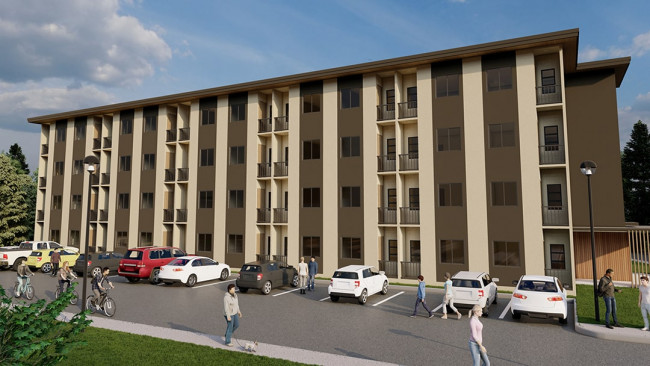 Buying a property doesn't come cheap as it takes hundreds of thousands, sometimes even millions, to acquire one, especially if it's located in a prime location complete with amenities that's why looking for the cheapest condo in Cavite can be quite a challenge. But now, the condo lifestyle is made achievable for every Juan with Prima Tanza.
Prima Tanza is the first vertical project under one of the Philippines' leading real estate developers, Lumina Homes. This condo for sale in Cavite is located at the heart of a 500-hectare mixed-use development, where anything and everything is near you.
Why choose Prima Tanza?
Accessibility wouldn't be a problem for future residents of Prima Tanza as it sits right beside the Vista Mall Tanza that offers endless shopping, dining, and entertainment options. Prima residents can also enjoy easy access to essential establishments like hospitals, malls, and schools.
This affordable condominium in Cavite is also near major transportation hubs, lifestyle centers, major roads, and future infrastructure developments, making traveling or commuting more manageable than ever. Prima Tanza is very much accessible to known major road networks and expressways, specifically the Daang Hari Extension, Cavite Laguna Expressway (CALAX), Cavite Expressway (CAVITEX), and Cavite-Tagaytay-Batangas Expressway. Future developments and upcoming transport systems such as The Sangley Point International Airport, Bataan-Cavite Interlink Bridge, Metro Manila Line 1 Cavite Extension, LRT 6's Cavite Line Phase 1, and the Metro Manila Subway Project are located in close proximity to Prima Tanza.
Now that point-to-point transport terminals going to PITX are within the vicinity of Vista Mall Tanza and are readily available for Prima residents for a much more convenient commute to Metro Manila, it is just less than an hour away from the metro. What more when the infrastructure projects are done. So, future residents of Prima Tanza are in for a lifestyle treat and utmost convenience.
Prima Tanza is a 3-hectare exclusive vertical development that will feature ten (10) walk-up condominium buildings with 20 available units on each floor, over a hundred parking spaces, and well-thought-out facilities and amenities.
Prima Tanza Amenities.
Future residents of Prima Tanza can live like royalty as they would be able to enjoy loads of stellar amenities perfect for rest and recreation. All these and more for a price that will not let you break the bank.
Here are Prima Tanza's amenities:
24/7 GUARDED ENTRANCE


Security is the topmost priority to ensure Prima Tanza residents feel safe and have peace of mind that is why among our security features include a guardpost with CCTV cameras.


CLUBHOUSE


A spacious and modern clubhouse: the epitome of happiness, as it sets a perfect venue for special moments. And here's more, Prima Tanza's modern clubhouse has WiFi connection, so there will not be a dull moment when at the clubhouse.


POOL


Prima Tanza also boasts its stunning outdoor pool in a refreshing environment where the view is relaxing, perfect for recreation and play, and making condo owners feel like every day is a vacation.


PLAYGROUND AND OPEN SPACES


Kids can freely explore and have fun in a well-set playground. Residents stay fit and healthy while exercising or socializing in refreshing parks and green spaces that provide connection space and safe gathering places.


BASKETBALL COURT


A fenced-in basketball court keeps games uninterrupted, not to mention safe.
With its introductory offering, you can own a 24 sqm one bedroom unit with your own balcony, which you can transform into your personal sanctuary to your liking. And not only that, future residents can anticipate the rising Central Business Districts in the area, specifically Vista Alabang which is just a car ride away from Prima and is situated on a prime location near leisure, relaxation, and business centers relevant not just to individuals but to families and enterprises as well.
Start your future in a self-sustaining community where anything and everything you may need is just a few steps away from you. Accessible, practical, convenient, and ultimately yours—Feel right at home at Prima Tanza.
Related Articles:
***
For more information about the affordable condominium for sale in Cavite by Lumina Homes, contact (0917) 629 6523.
Visit our official website at www.lumina.com.ph and like/follow our official online channels: Facebook, Twitter, Instagram, YouTube, Google MyBusiness & Google Maps, Pinterest, Spotify, Viber, Telegram, Lazada, and Shopee.

Try our Home Loan Calculator
Loan Calculator
Try Lumina Homes' loan calculator and get an estimate computation for your preferred Lumina property and home model.