Instagrammable Places in Cavite near Lumina Homes
18 May 2022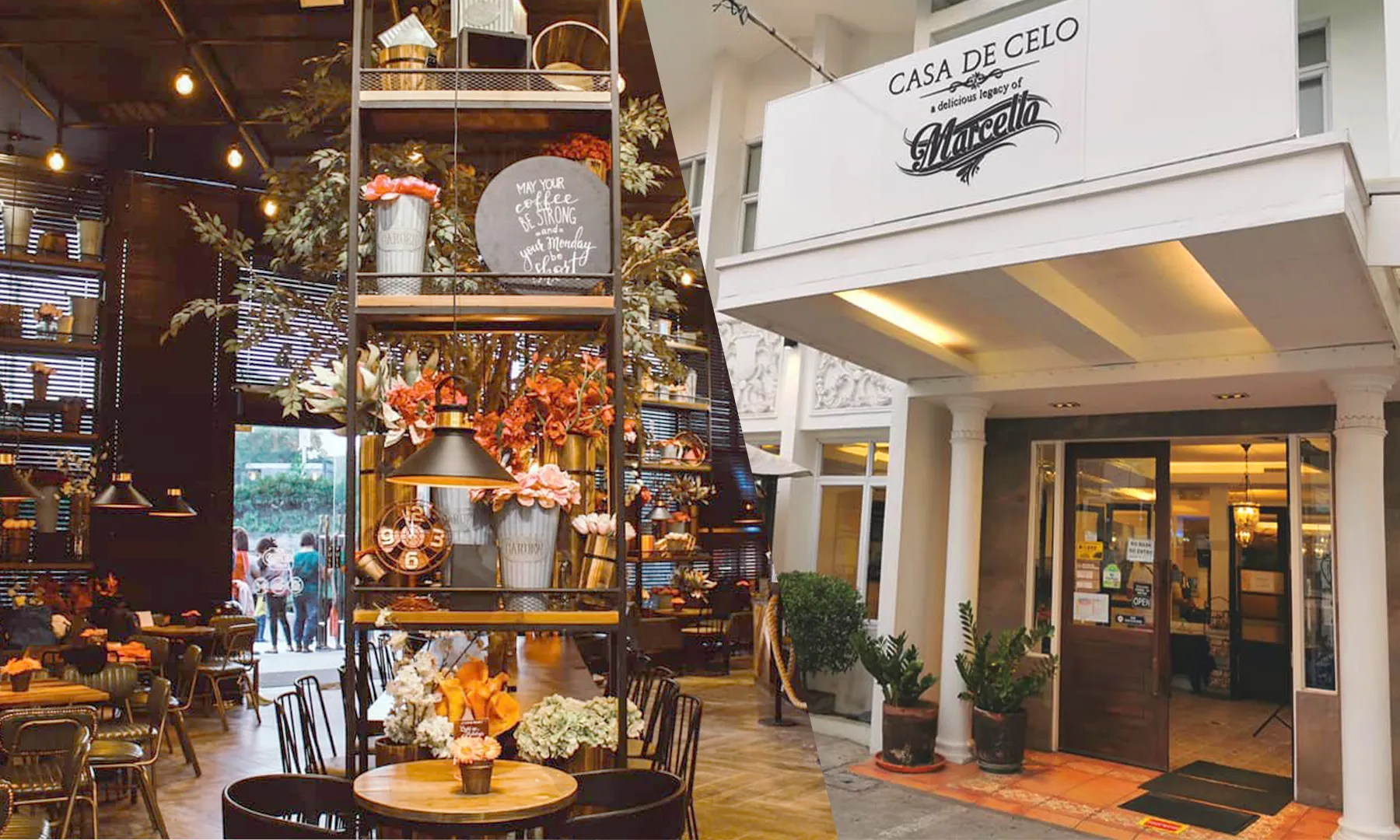 Are you looking for a great spot or nook where you can shoot some great photos for your Instagram feeds? Well, look no further as you can capture diverse creative shots in only a couple of minutes from Lumina Tanza in the Province of Cavite, not to mention Tagaytay City.
We collected some of the spots near Lumina Tanza (yes! Tagaytay tourist spots excluded) that you must include in your itinerary for some great photo shoots for your Instagram wall. Let's check some of them below.
IG-worthy tourist destinations in Cavite Province
Below is a sample itinerary of some of the tourist spots near Lumina Tanza that you must include in your IG-worthy lists:
1. Hundred Steps Place
This is a beach resort that prides its scenic location in which the mountain and the ocean meet just a few hours from Metro Manila.
This beach resort features a clear waterfront beach with no entrance fee. They also offer various accommodations such as cottages that can surely fit your family's needs. The parking is close to the resort and they also offer diverse activities for their guests.
Some of the activities that you can enjoy here while snapping some photos are fishing, fish feeding, and snorkeling. Just make sure to bring your own gears as their kayak and tent both include a corkage fee.
Location: Along Ternate - Nasugbu Road Sitio Quarry, Ternate Cavite (Around 25 minutes from Lumina Tanza)
2. Calle Real
One of Tanza's oldest mansions has been turned into a popular eatery. It provides typical Cavite foods including squid pancit or pancit choko, all of which are prepared according to family traditions that have been passed down for generations.
Tanza, Cavite province's ancient poblacion region is home to a well-known restaurant called Calle Real. A one-hour drive from Cavite City and a one-hour bus journey from Parañaque City's PITX are some of the routes you can take to get here from Metro Manila's other major hub.
Built in the 1920s, Calle Real is an ancestral home decorated in Art Deco style. As a result, the mansion was transformed into a restaurant and event space. Currently, there are four locations of the restaurant in Tanza and Cavite provinces, respectively. Additionally, Kaibigan Bakery and noteworthy historical events make the area famous.
Calle Real specializes in Spanish and Filipino cuisine, as well as traditional and modern reinterpretations of these cuisines. The owners formerly operated a pastry shop on the second floor, but they've now opted to concentrate on the main dining room instead.
Location: 8 Sta. Cruz St., Tanza Cavite (Around 26 minutes from Lumina Tanza)
3. Coffee Project
The Coffee Project in Tanza, Cavite, is already brewing! You can take a look at their 33rd branch and new location at Vista Mall and try some of their most popular products. For those looking for something more than simply a cup of coffee and hot chocolate, Coffee Project offers a broad choice of delectable dishes such as cakes and pasta as well as rice meals and sandwiches.
It's the most Instagrammable coffee shop in the Philippines. Espresso drinks and delectable meals are available, all of which are of the highest standard. That's why in Coffee Project, you will not just be able to enjoy a delicious and aromatic cup of coffee but also be charmed by its cute yet classy interior design.
Location: Coffee Project Tanza, Vista Mall Tanza Brgy, Tanza, 4108 Cavite (Around 26 minutes from Lumina Tanza)
4. Qubo Qabana
Want to get summer vacation ready but you're not ready to go to the beach just yet? Qubo Qabana is a pool resort that offers you a beach and relaxing vibe that is perfect for a quick IG feed. A tropical resort atmosphere is provided by the coconut palms that line the pool and the row of bahay kubo-style houses creating an impression as if you are along the shoreline.
Location: Km 29, Aguinaldo Highway, Dasmariñas (Around 38 minutes from Lumina Tanza)
5. Balite Falls
Located in the village of Amadeo, the Balite Falls resort is a basic yet clean and pleasant place to relax and enjoy nature. Somewhat pure water may be found in the stream and in the waterfalls. You can also indulge in a peaceful picnic or a quiet weekend away for a lovely retreat from the lush vegetation surrounding it.
There are several coffee shops that rely on beans from this town, which is known for its excellent coffee. A creek flowing through the resort cascades into a tiny, shallow pool before tumbling down into a bigger and deeper pool at a lower level. The place has two waterfalls that serve as a showpiece of the resort.
Location: Balite Rd., Amadeo, Cavite (Around 45 minutes from Lumina Tanza)
6. Café Antix
Make your IG followers' curiosity piqued with creative shots along with the antiques surrounding this cafe.
Guests are transported back in time thanks to the café's eclectic mix of antiques. If you're in the mood for coffee (and latte art), be sure to reserve their Cavite specialty, Bacalao Pizza, at least a few days ahead of time.
Location: 5125 P. Burgos Ave. cor. Cabuco St., Caridad, Cavite City (Around 55 minutes from Lumina Tanza)
7. Casa del Celo
Café Marcello, a restaurant in an ancient home serving everything from cheeseburgers to chopsuey, has a bookcase filling a full wall that serves as the ideal background for a few tufted accent seats. Café Marcello provides practically all of your favorite comfort cuisine.
It was in December of 1995 when Cafe Marcello first opened its doors to the public for business. Since then, it has become the most popular restaurant in the Province of Cavite. Cafe Marcello opened in 1998 with a 60-seat capacity and a second floor that added another 60 seats. It now operates as a bar with a live band.
Location: 104 General E Topacio St., Imus (Around 58 minutes from Lumina Tanza)
8. Kadiwa Park
Cavite province's Dasmarinas City is home to the 12 km away Kadiwa Park. A little, quiet park where you may remain and see the artificial gorgeous birds, waterfalls, and various colors illuminated with spotlights animals is free to enter and explore.
Jurassic Park Kadiwa Park may be found in the heart of Dasmarinas, on Congressional Road. Small in size, it packs a strong visual punch with its collection of lifelike animal, bird, and reptile sculptures and animatronics. To relax and enjoy a picnic in the midst of nature's stone and immovable animals, this is the ideal spot for both solitude and group activities.
Be sure to bring your cameras with you so you can snap a few selfies as snapping images in the afternoon and evening gives you more opportunities to create high-quality photos. For some cool and unique photos for your IG feeds, make sure to include this in your list.
Location: Congressional Road, Dasmariñas (Around 59 minutes from Lumina Tanza)
Other tourist destinations in Cavite:
Boracay de Cavite (Gregorio Lim Marine Base)

Riverfront Garden Resort Tree House

Gingerbread House

Sky Ranch

The Orchard Golf and Country Club

Corregidor Island
About Lumina Tanza
With Lumina Tanza being an industry leader, it holds the greatest reservation sales in the country among the other Lumina Homes communities with bank loan being one of its flexible payment schemes. Lumina Tanza community was able to meet the needs of a broad spectrum of customers, allowing them to realize their goal of owning a home-- whether be it through bank loan, rent to own plan or other payment schemes that we offer.
With its in-demand house and lot packages and our units all selling fast in the real estate market, see to it that you'll make your home reservations as early as now and be part of our most sought-after rent to own community in the Province of Cavite.

Try our Home Loan Calculator
Loan Calculator
Try Lumina Homes' loan calculator and get an estimate computation for your preferred Lumina property and home model.