Space Saving Furniture Ideas for your Condo Unit
25 March 2022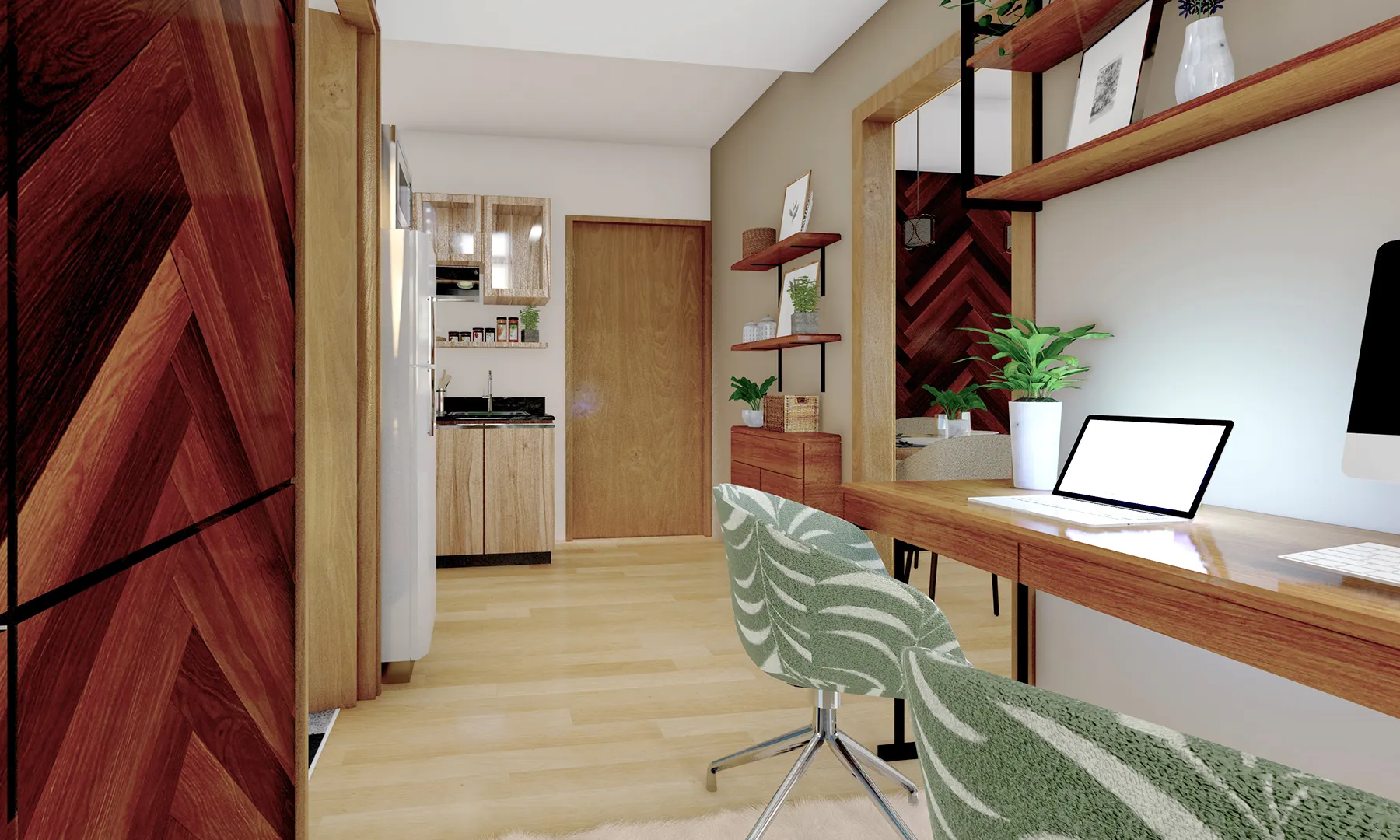 Moving into a new place might be a bit of a shock to your organizational system. Looking around your new digs and at your pile of boxes with all of your really essential belongings, you're probably wondering how you're going to fit it all in- and this is where space saving furniture comes in.
A growing number of people are looking for furniture that will save them space. People who live in small, cramped quarters, whether in the suburbs or out in the country, understand the value of making the most of their available space.
Check out these space-saving tips for tiny homes to help you get the most out of the space you have. You can make better use of your tiny living space and keep it clutter-free with the correct furnishings.
Must have furniture solutions for small floor space
The trick to avoiding going nuts from lack of room is to use space-saving furniture. With limited space in mind, we've rounded together some of the greatest pieces of space-saving furniture. Comfort and elegance may be achieved without sacrificing quality with these products:
Murphy bed
Check out these tips for making the most of a tiny bedroom's space! When you need to maintain a space open, Murphy beds, also known as wall beds, enable you to conceal your bed. Most people use them in studio flats or rooms that double as an office or a kid's playroom in addition to a bedroom. You may even get mattresses that double as a couch if you need to save on floor space.
Futon or sofa beds
You don't have to rely just on Murphy beds when it comes to maximizing your bedroom space! There are several benefits to using futons and sofa beds in a compact area, and they may also be used as a place for visitors to sleep. For a striking statement in any living room, workplace, or playroom, there are a variety of well-designed alternatives that you can find online or at your local furniture store.
Modern Lift Top Coffee Table
The Modern Lift-Top Coffee Table may be used as both a workstation and a dining table because of its ability to fold and raise to various heights. A single piece of furniture may be used for various purposes, saving you time and money. This is the reason why minimalists should have this item.
Choose a modern style lift-top coffee table with storage drawer and adjustable lift platform. It's wholly square design and stainless steel feet create a unique, cutting-edge look while maximizing your storage possibilities in minimal space, a truly resource furniture perfect for small space living room. It's also quick and easy to assemble with all the hardware provided.
Pop Up Kitchen with electrical outlets
The PIA Pop-Up KItchen by Dizzconcept is an innovative kitchen solution. It's designed to resemble a sleek, contemporary entertainment center. A real television may also be mounted to the wall in the cabinet's inlet at the front.
One of the most impressive features of this kitchen is revealed when the doors are opened to a 90- or 120-degree angle and display a dishwasher, waste disposal cabinet, and built-in fridge as well as LED lighting, electrical outlets, and an open shelf that can accommodate a standalone microwave oven. Dishes, cutlery, bottles, and other kitchenware may all be stored behind the 6-inch-deep doors. A sink, faucet, and burner are all included in the 6-foot-long countertop.
If you can't find this brand in your local furniture shop, you can call someone who can make this and have it customized for your condo unit, too!
Foldable workspace
Get a magazine holder-style desk that hangs on the wall. But when you fold it down, it becomes a workstation for those jobs you need to finish. It's really simple to put it away again as all you have to do is to easily fold it to achieve some extra space.
Ottoman with storage
It's also a wonderful idea to use an ottoman with concealed storage in your compact house to maximize space and save money. This piece of furniture may be used as additional sitting, a footrest, and storage space for blankets, periodicals, and other goods that you want close at hand.
Expandable dining room table
Want to know how to maximize your kitchen's usable space? Anyone looking to get the most out of a small living space will love these one-of-a-kind tables. It's easy to enlarge your tables and kitchen seating capacity by simply pulling out your expandable table. Another alternative for your dining tables for small spaces is nesting tables. This one is great for vertical space condo units.
Multi purpose crib
Thinking that having a baby in a small scale condo unit makes the precious space a bit cramped? Not if you have a multi purpose crib!
If you think that having a kid just heightens the difficulties of living in a tiny condo unit, the good news is that there are several space-saving furniture options for a tiny nursery or one-bedroom apartment, such as a multipurpose crib. In addition to being a crib and changing table, it also serves as a dresser for more space and extra storage.
The Filipino housing market has seen a rise in the number of people opting to live in smaller homes. Small places, from micro-loft homes to condominium units, provide a simplified, minimalist approach while also leaving a far reduced carbon imprint. Micro-living may seem at odds with the Filipino heritage of large houses and open areas, yet it is becoming more popular.
If you prefer to live a minimalistic lifestyle away from the busy and noisy streets of the city, Lumina Homes now have its own line of affordable condominium units in Cavite called Prima Tanza.
Prima Tanza is located in the center of a 500-hectare mixed-use development with facilities such as, but not limited to, BPO offices, transit hubs, and an economic zone. There are also a number of Build, Build, Build projects less than an hour away from this new condominium development that can give its future unit owners various opportunities and a great avenue for growth.
Hurry and make your reservations now to this one of the most in-demand and affordable condominiums in the Philippines, Prima Tanza by Lumina Homes!
For more details about Prima Tanza, you can contact Prima Tanza at 0999-492-5545 or 0920-371-8367.

Try our Home Loan Calculator
Loan Calculator
Try Lumina Homes' loan calculator and get an estimate computation for your preferred Lumina property and home model.