Lumina Bacolod's OTW Home Welcomes New Homeowners
3 October 2022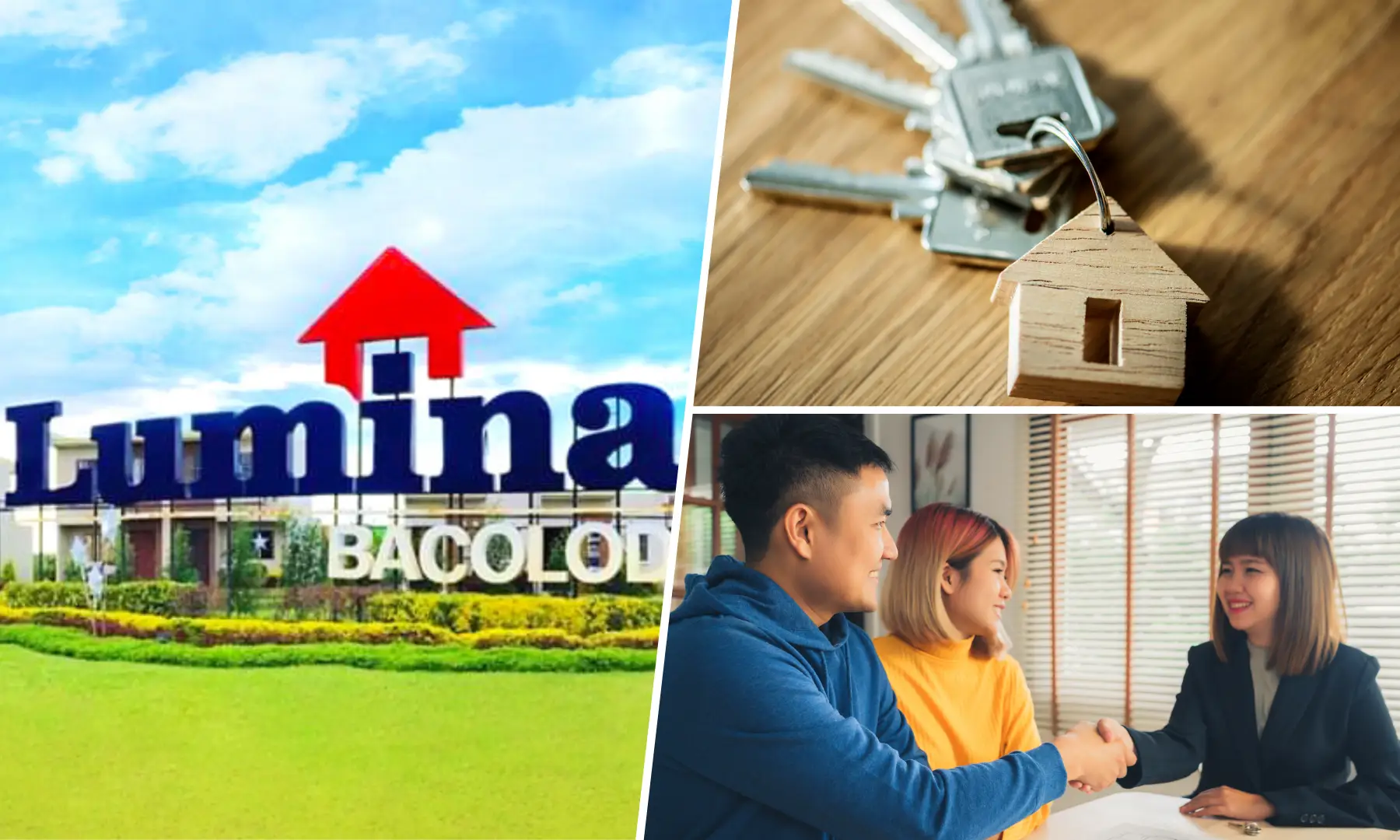 Another milestone was reached as Lumina Homes holds mass house turnover ceremony called OTW Home to welcome new Lumina homeowners in Bacolod last July and August. With its mission to build affordable housing and livable community, Lumina executives were also excited to deliver over 80 house and lot units to the new homeowners.
The OTW Home program, a mass house turnover ceremony, was led by Ms. April Mijares, Head of the Customer Care Department. Part of the OTW Home program is the turnover of house keys and unit inspection by the homeowner, signing of the much-awaited acceptance with the Developer and Site Engineer, giving out water and electric application requirements, and Homeowner's Association Move-in Briefing by the Property Manager.
Overall, the successful mass turnover event was filled with fun games and other activities, such as tree the sellers' cook-off challenge and Lumina employees' food art contest.
Recent Mass House Turnover
Lumina Homes Iloilo also holds mass house turnover last August with a special guest speaker, Lumina Homes Division Head Mr. Glenn Guacena. More than 80 housing units were successfully turned over to new homeowners.
About Lumina Bacolod
Lumina Bacolod is an affordable housing community developed by Vista Land and Lifescapes, Inc. It is a 35-hectare residential community with over 4,000 affordable house and lot units located at Barangay Vista Alegre, Bacolod City. It also comes with practical and functional amenities, such as a covered basketball court and multi-purpose or community hall, mini-landscaped gardens and playground, a guarded entrance, eSpacio, and a free ride shuttle service.
Furthermore, Lumina Bacolod is only 30 minutes away from the Bacolod-Silay International Airport. Thus, Lumina residents may experience hassle-free local and international travel. Also, it is strategically accessible to some major establishments in Bacolod City. It's just 20 minutes away from the Bacolod Downtown area and a 15-minute ride from the New Bacolod Government Center.
Since education is fundamental to a successful career, Lumina Bacolod is also close to some of the best schools and universities. These are the University of Negros Occidental Recoletos, Teofilo Gensoli High School, and Vista Alegre Elementary School.
For healthcare and hospitals, the Bacolod Adventist Medical Center is only 14 minutes away from Lumina Bacolod, while the Metro Bacolod Hospital is 20 minutes away. Also, this friendly residential community is close to churches if you're looking for a worship place. It includes Saint John Nepomuceno Parish and Bakyas Evangelical Church.
Finally, Lumina Bacolod has a nearby marketplace, commercial business centers, and leisure areas, such as PureGold Mansilingan, Lopue's East, and Hi-Strip Villa Angela Arcade.
Tourist Attractions Nearby Lumina Bacolod Site
One of the most visited cities in Negros Oriental is Bacolod City because of Masskara Festival. It is celebrated every October, showcasing the creativity and talents of the people through music and dance. This exciting event is similar to Brazil's mardi gras, where locals and visitors can have fun, drink, dance, and party on the streets of Bacolod.
However, Bacolod is also famous for some of the best tourist spots in the Philippines. If you want a family adventure, Campuestohan Highland Resort has so much to offer. It's a few-minute ride from Lumina Bacolod, and you got to enjoy scenic views and adventure series. This 5-hectare mountain resort will also let you witness breathtaking views of Panay Island and the entire Negros Oriental province.
Just 19 minutes away from Lumina Bacolod, you can also visit the Taj Mahal of the Philippines or The Ruins. Inspired by Italian architecture built in the early 1900s, this historical structure is more than just an ancestral mansion. It also has a colorful story about love and loss. Don Mariano Ledesma Lacson built this magical structure to show love for his wife, Maria Braga Lacson.
Of course, Bacolod is famous for its grilled chicken or chicken inasal. So, never miss a thing visiting the Manokan Country, which is 9 minutes away from Lumina Bacolod. It's a small cluster of food stalls situated in the SM City Bacolod parking lot. Here, people got to enjoy eating different parts of the chicken with their bare hands.
Bacolod City at a Glance
Bacolod is famous for being called The City of Smiles since the people are famous for being hospitable, friendly, and kind-hearted. No wonder it was recognized as the Top Investment Destination in 2022 and the Most Business-friendly LGUS in the Philippines in 2021.
As of September 2019, the growth of the local economy increased to thirty-one percent (31%) from 2015. Its capital investments from new businesses have over P2.7 billion, with more than P82 billion in growth sales from business renewals.
In terms of ease of doing business, Bacolod has streamlined its business permits and licensing system, which is more advantageous to Filipino investors. It also offers attractive personal and corporate tax, uses EBZ automated clearance system, and offers business tax incentives.
Moreover, Bacolod benefited from the government's Build, Build, Build program. Its flagship projects are arterial roads and bridges, Bacolod Masskara Arena, utilization of renewable energy power resources, and many more. In the Pipeline for fast-tracked local economic development (LED) are Bacolod IT Park, the development of transport terminals and growth centers, the Sum-ag River Development Project, and Bacolod Nature Park.
Lumina Homes - A Home Where Your Heart Belong
Just a few years, Lumina Bacolod sold almost half of its total housing units. So, as a sought-after investment in Bacolod City, Lumina Homes focus on providing homes to every Filipino family.
That is why its second Bacolod project will soon open a 45-hectare all-economic house and lot development located in the east of Bacolod City. This new affordable house and lot for sale properties are also close to some of the best tourist attractions in the region, such as Guerrero Farm Nature Park, and Melba's Farm Guest House. Thus, it offers a healthier and greener lifestyle. Another ongoing residential project in the Visayas is Lumina Silay in Negros Oriental.
Lumina Homes is a trusted provider of house and lot in the Philippines with over 50 locations, from Lumina North Luzon to Lumina Ozamiz in Mindanao. For inquiries and info on Lumina Bacolod, contact our accredited sellers.

Try our Home Loan Calculator
Loan Calculator
Try Lumina Homes' loan calculator and get an estimate computation for your preferred Lumina property and home model.