Baliwag is Now A City in the Province of Bulacan!
19 April 2023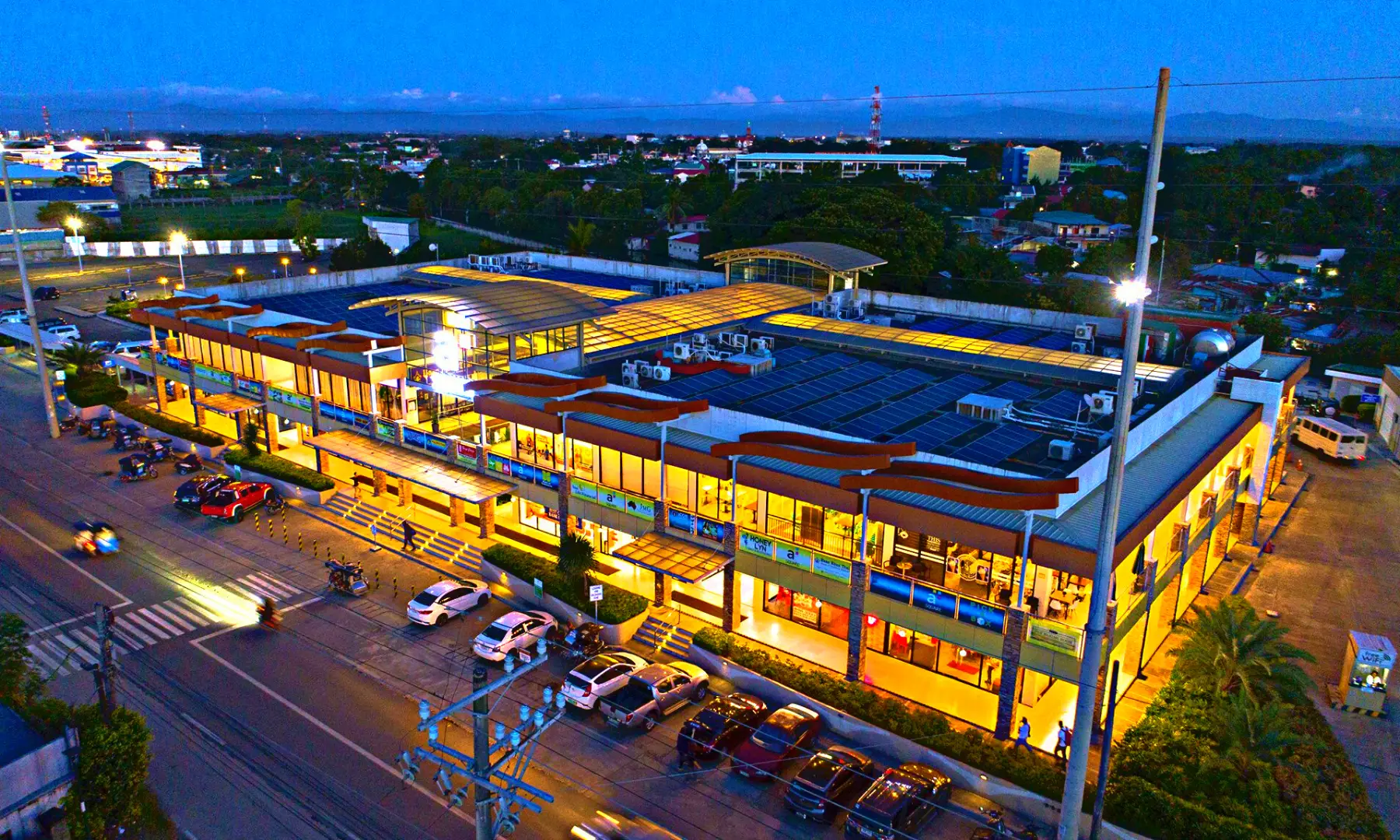 Baliwageños have recently achieved their aspirations to invigorate the growing economy and development of their beloved homeplace, Baliwag, as the former municipality of Bulacan province turned into a city.
With a total vote of 75.6 % or 17, 814 individuals based on the data from the Commission on Elections as well as the canvas of votes sent to Interior and Local Government department, Baliwag election officer, and Baliwag mayor, the ratification of the plebiscite, also known as Republic Act 11929, or the cityhood of Baliwag was proclaimed last December 17, 2022.
The megacity of Baliwag is now the fourth largest city in the province, after Mecauayan, San Jose del Monte, and Malolos, which is the provincial capital of Bulacan.
An Increased on Baliwag's Annual Budget
With Baliwag becoming a city, various developments and changes are expected to happen in the city. One of which is the increase in its annual budget.
According to Baliwag Mayor Ferdinand Estrella, the annual Internal Revenue Allotment for the local government which was used to be Php 330 million per year will now be doubled up to Php 660 million in a year.
What Upgrades Baliwag City from a Town into City Living?
Urbanization is a global phenomenon that has occurred throughout history, with the pace of urban growth accelerating rapidly in recent times.
The primary cause of urbanization is the migration of people from their rural hometowns to cities. People are drawn towards urban areas due to variety of reasons, including the perception that rural areas are associated with hardship, underdevelopment, or a primitive way of life.
As a result, when large populations move to more developed areas like towns and cities, it leads to the phenomena of urbanization. In addition, some other aspects which cause a town or municipality to turn into a city are as follows:
1. Job proximities resulting in economic developments
The proximity to job opportunities is a significant factor driving urbanization. As cities continue to grow, they become centers of economic activity, generating more jobs and opportunities. This economic growth is particularly crucial in developing countries, where people often move to cities in search of better employment prospects and a higher standard of living.
Cities offer a diverse range of job opportunities across various sectors, such as manufacturing, services, and technology. This provides a wide range of employment options for people with different skills and qualifications. In turn, this diversity of jobs contributes to the growth of the city's economy, as more people are employed and contribute to the local economy.
Baliuag, Bulacan slowly turns into an economic hub with the existence of various commercial centers and business centers in the city near its house and lot in the Philippines. Some of the famous centers in this component city are Augustine Square, CK Hub Baliwag, Baliwag Business Center, and the Baliwag Hub.
2. Better education quality
Access to education is a significant driver of urbanization. Cities are often home to better schools and universities, which attract people in search of high-quality education. The availability of educational institutions is particularly crucial for Filipino families who prioritize education for their children.
Education is also critical in supporting innovation and technological advancement, which can further drive economic growth and improve the standard of living.
Some of the biggest schools near the affordable house and lot in Baliwag are the Baliuag University and the Baliuag Polytechnic College. With around 15 minutes of travel time from your Lumina Homes, you can reach these schools in Baliwag City in no time!
3. Higher safety level and lower crime rates
Safety is an important consideration for families looking to move to urban areas. Despite common misconceptions, cities are often perceived as safer than rural areas. This is because of a range of factors, such as lower rates of car accidents, gun injuries, and access to trauma medicine.
In urban areas, emergency services are often more readily available, with hospitals and trauma centers located in close proximity to residential areas. This can provide peace of mind for families, knowing that they have access to prompt medical attention in case of an emergency.
Moreover, cities often have a more robust law enforcement presence, with higher numbers of police officers and more advanced surveillance technology. This can contribute to a greater sense of safety and security for urban residents.
Baliwag City, aside from its closeness to Metro Manila that houses all the major medical facilities, also has its own set of hospitals and clinics providing peace of mind to its locals and city neighborhoods. In fact, to name a few are the Castro Maternity Hospital and Medical Center and the ACE Medical Center.
Meanwhile, if you're looking for an affordable house and lot for sale in Baliwag City to start your home investment, then Lumina Homes is one of the top choices in this new city. Lumina Baliwag is a gated community equipped with CCTV cameras, perimeter fence, subdivision marker and 24/7 security guard to give you the prime safety and security for your new home!
4. Enjoy city life with a diverse entertainment and lifestyle options
Cities are known for their diverse range of entertainment and lifestyle options, which can be a significant draw for young people seeking new experiences. Urban areas offer a wide range of leisure activities, such as cultural events, concerts, museums, and art galleries, as well as opportunities for outdoor recreation.
In addition to leisure activities, urban areas often provide access to a range of amenities and services, such as gyms, shopping centers, and public spaces. This can enhance the quality of life for urban residents, contributing to a sense of community and belonging.
Getting a house and lot in Baliwag means you have the opportunity to seize the proximity to different marketplaces and malls such as SM City Baliuag, Puregold Baliuag, and Savemore Supermarket as well as other leisure and recreational areas.
Moreover, investing in Lumina Baliwag provides you lifetime use of its fully-functional amenities like Mini Gardens & Playgrounds, Gazebo, and Basketball Court-- giving your family much entertainment and outdoor activities inside a secure community.
5. Obtaining the main advantages of infrastructure and government facilities
Cities provide a more developed and efficient infrastructure than rural areas, which is an important factor for those who choose to live in urban areas. This includes better road networks, public transportation systems, and communication networks. Improved transportation and communication networks make it easier for people to move around the city and connect with others, which can enhance opportunities for employment, education, and social interaction.
The populated city of Baliuag is also close to major roads and highways such as Doña Remedios Trinidad Highway, Pulilan -Bypass Road, as well as NLEX- Sta Rita Exit. This gives its residents easy access to adjacent small towns as well as the major cities in Metro Manila.
To add up, if you make Lumina Baliwag your home investment, you can also enjoy 24/7 public transportation as our subdivision is close to various transportation hubs namely Baliwag Transit Terminal and the SM Baliwag Central Terminal. Prime convenience is also achievable with the local public market and the Baliwag City Office only a few blocks away from home.
Most cities provide premium practical benefits and convenience to their residents compared to a small town, with its city skyscrapers as well as commercial and business centers.
If you want to move into a new place to call home that offers various job opportunities while letting you save money from traveling to a large city to get your daily necessities, then check out Lumina Baliwag and enjoy city living in the suburbs!

Try our Home Loan Calculator
Loan Calculator
Try Lumina Homes' loan calculator and get an estimate computation for your preferred Lumina property and home model.