8 Practical Benefits of Living in A City
4 January 2023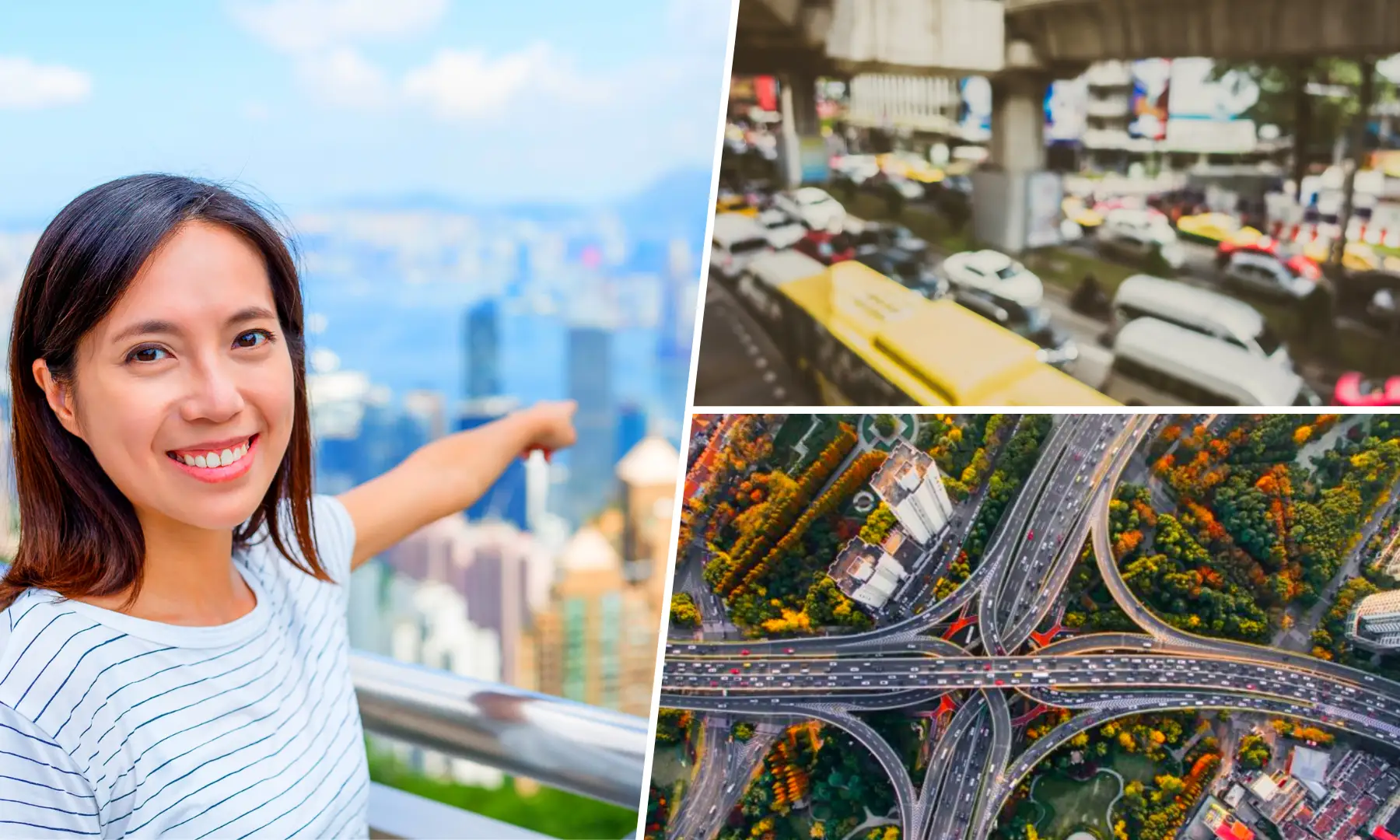 A greater portion of the population may prefer an urban life since major cities remain the country's economic hub and have long been the best place to start an investment. There is no question that a big city attracts investors, job opportunities, and potential homeowners. With the consistent value appreciation of real estate properties, you must step up your game and secure a house and lot in the Philippines within city neighborhoods.
Do you favor living in a big city or in a small town if you had the freedom and financial means to do so? In what part of the country do you think you will have a brighter and happier future? You may find these questions overwhelming and need to think about them carefully. Instead of taking a lot of consideration on the negative aspects of each location, why not consider the positive aspects? What is it about the rural lifestyle that appeals to you? Or are you more comfortable living in the great outdoors, near nature, fresh air, and nature? Those who enjoy malls, theaters, city skyscrapers, amusement parks, and even airports might enjoy city life. Is it possible to enjoy the perks of urban and rural life simultaneously? Definitely!
Last December of 2022, Baliwag has been finally declared as a city. This was one of the fastest-growing areas in Bulacan that offers an ideal way of living for people who aim for a rurban life. It has now become among the most prominent towns of Bulacan in terms of commerce and industry. With its strategic location as a nearby area of Metro Manila, it is now a central commercial activity hub in the province. You can definitely consider this as a prime location for your forever home. There is something for everyone in Baliwag City, which is in the province of Bulacan. Hence, if you are keen to invest in an affordable house and lot, you should check out Lumina Baliwag and the available options for you!
Eight Main Advantages of Living in a City
Although we appreciate the peaceful, quiet, and simple lifestyle of rural life, it is also important to accept the reality of a changing world. So, here are some practical benefits of urban living to help you appreciate its beauty as well.
1. Fast-paced and convenient living.
Those who prefer an active pace of life may prefer to live in the city. As things happen around us, we want to finish our duties as quickly and conveniently as possible. This is actually a common scenario in urban areas. You will frequently see people hurrying from one place to another in a hurry. Almost everyone has something on their mind. It's not surprising that many people prefer city life because of the fast-moving lifestyle.
2. Various styles and choices for city living.
There are a lot more options and diversity in urban living than in rural living. Population growth and cultural diversity have contributed to this. As a result, individuals and cultures of various backgrounds coexist. There is a greater degree of connectivity between urban areas and the rest of the globe. Knowing one's own choices, interests and dislikes, who one is, and the path that will give them the most opportunities will be beneficial to an individual.
3. Easier public transportation system.
The high population density of urban regions makes public transportation essential for city dwellers. A well-designed public transit system serves as the lifeline of a city. It must be reliable, accessible, and effective. While owning a private vehicle may be necessary, it is a big decision that must be made by the owner. This is because most daily and routine journeys can be made by public transportation. Having access to public transportation is considered one of the advantages of living in a city.
4. More job opportunities and side hustles.
In comparison to living in small towns, there are much more job opportunities and employment chances in big cities. There are diverse work options and a wide variety of jobs accessible, the job market is much more competitive though, especially in major cities.
Due to the high demands of various jobs, growing numbers of professional development training courses are also becoming more accessible. It is now feasible to enroll in affordable courses to better your understanding of your skills or upgrade your abilities for career advancement, compared to provinces where training programs are really costly due to lack of competition. Many individuals migrate from rural areas to urban cities for a variety of reasons, with this being the primary one.
5. Greater chances to broaden your network and connections.
Living in the city gives you easy access to meet new sets of people and expand your network, which is an important approach for people to find new opportunities. You will meet new individuals wherever you go in a large city. Who knows these new people in your life could be the ones who could introduce you to a chance. Additionally, city living gives you access to the richness of knowledge and information that is available in urban areas via computers and the internet.
As you become more adjusted to city life and expand your network of contacts and networks, which will open up more prospects for you, you're likely to acquire a few new acquaintances.
6. Improved infrastructure and educational system.
There is a wide range of educational institutions and opportunities in many cities. Despite the fact that they are more expensive, they also make it easier to get a bank loan in the city. It can be advantageous to move to a city where your kids can experience a broader range of options and a more contemporary lifestyle. Also, wages are higher in cities, so you will be able to save money for your child's education or eventually purchase a real estate property.
7. Greater accessibility to general healthcare resources and information.
There are more opportunities to lead a healthy lifestyle in most cities, including access to skilled medical professionals and vaccination opportunities. It is known that people live longer when they lead meaningful lives and devote themselves to more noble pursuits. Many non-governmental organizations (NGOs) operate in big cities, educating people about health issues and providing flu shots to the impoverished.
Moreover, due to a growing population, immunity might be boosted. There are also many parks and gyms in cities that encourage people to exercise and walk. One drawback of cities is pollution, which can cause poor health and is a problem that cities are trying to address.
8. Multiple Housing Options
In urban regions, especially large cities, it's not always practical to own a home. It depends on the person's income and ability to pay. Urban regions, however, provide additional options; you may always rent or live in a house-share. One such idea that is gaining popularity is co-living. You have a wider range of options to fit your needs and budget because of the diversity of participants. One of the numerous perks of living in a city is the wide variety of housing options. Hence, if you're looking for an affordable house and lot for sale, residential projects like Lumina Baliwag are the ideal choice for you.
A higher standard of living is usually associated with living in a city due to the better services and amenities available. A city has an infinite number of advantages, all of which are positive. In cities, you can find the largest shopping areas, specialized shops, and showrooms. A big city has this advantage in particular. Whatever your requirements or how exclusive they are, there will always be a dealer or person who can meet them. The large population of cities makes it possible for such specialized shops to exist.
It's important to ensure that moving to a big city is exactly what you want, whether it's to pursue a better education, find employment, or start a family. It is not every person's cup of tea that they have to pay higher prices and deal with the crowded streets. Not to mention the pollution and a lack of parking spaces while going to work in the city. That's why Lumina Homes has strategically built communities in over 50 key locations in the Philippines. If you're considering settling down near the metro, we have plenty of options available for you. Reach out to one of Lumina's accredited sellers or visit our website to know more. Reserve a unit today!

Try our Home Loan Calculator
Loan Calculator
Try Lumina Homes' loan calculator and get an estimate computation for your preferred Lumina property and home model.