Guidelines for Baliwag Plebiscite Day
12 December 2022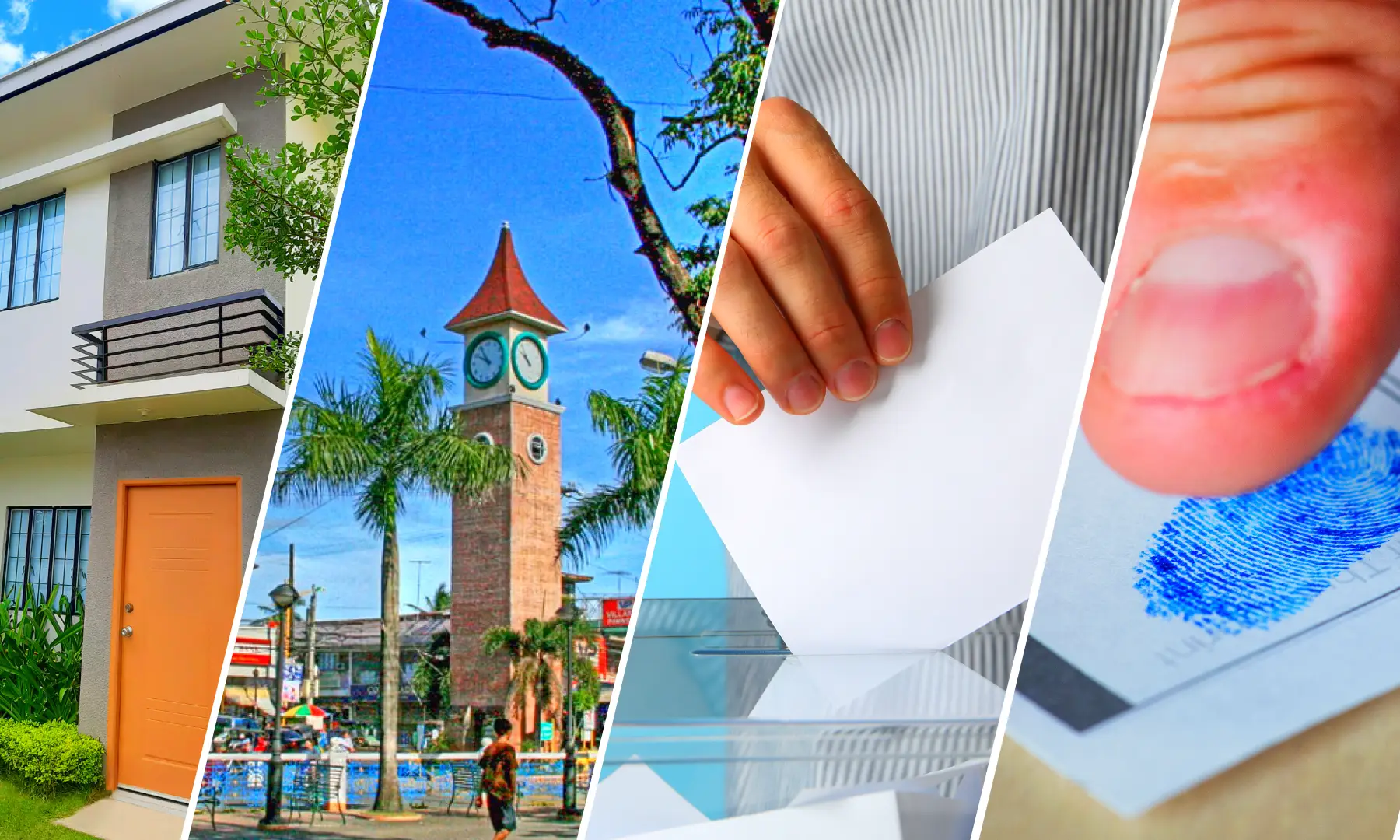 We can recall that last October 26, the referendum to certify the conversion of Baliwag, a municipality in the province of Bulacan, into a component city was moved to an earlier date by the Commission on Elections (Comelec).
The plebiscite in the municipality has been moved from its initial date of January 14, 2023, to December 17, 2022, under Comelec Resolution No. 10849.
The Comelec Resolution modifies Resolution No. 10834 and thus sets the date of the plebiscite to ratify the transformation of the Town of Baliwag in Bulacan into a component city to be named as the City of Baliwag on December 17, 2022.
The new time for campaigning and disseminating information has been determined by the polling organization, and it will run from November 17th to December 15th. Meanwhile, the plebiscite period is from November 17th through December 24th. Voting will then be open on Plebiscite Day from 7 AM to 3 PM.
Living in Baliwag, Bulacan's house and lot in the Philippines but don't know what to do and expect on the Plebiscite Day? No worries, we got you!
What Baliwag Registered Voters Must Expect and Do During the Plebiscite Period?
Lumina Baliwag homeowners who are registered voters should observe and obey the following guidelines during Baliwag, Bulacan's Plebiscite Period:
Restrictions during the Plebiscite Period
Just like what we mentioned earlier, the Plebiscite Period started last November 24, 2022, and will end on December 24, 2022. During this time, different restrictions are being implemented by the COMELEC to ensure the security and safety of everyone.
The restrictions indicated under Comelec Resolution No. 10851 throughout the Plebiscite Period are the following:
Gun Ban
No transfer of public employees, PNP, and AFP
No suspension of public officials
At the same time, additional restrictions were also made on December 16, 2022, the next day after finishing the Campaign Period.
No disbursements
Liquor Ban
Things to do on Plebiscite Day (December 17, 2022)
All Baliwageño voters who registered last August 01, 2022, will be considered as qualified voters for the Plebiscite Day. You can only cast your votes from 7 AM to 3 PM so make sure to go to your polling station within the time period.
Places to cast your vote
According to COMELEC, the plebiscite will still take place at the designated public schools in different barangays. This means that registered voters will need to visit their assigned public schools within their barangay in order to cast their vote.
Meanwhile, Baliwageños who reside in Brgy. Pagala will still cast their votes at Jacinto Ponce Elementary School in Brgy. Tangos.
Inside the precinct
The registered voters are expected to stay in their designated precincts, although you might notice that there are some changes regarding their clusters. During the National Elections, there are 800 voters assigned in one precinct but this time, the number was reduced to 600 that's why expect that there would be might some changes on your original cluster precinct.
IMPORTANT REMINDER: To make it simpler to locate your new cluster precinct at the polling place, bring your precinct number with you when you go to cast your vote.
People who are only authorized to enter the precinct are the following:
Plebiscite Committee members
Watchers assigned to a specific area inside the precinct
People who are voting
Voters who are waiting to receive the ballot printing
Voters who are waiting their time to vote
Voters who are waiting to cast their votes
Other individuals that are authorized by the Commission on Elections
On the other hand, the following individuals are prohibited to enter the precinct unless they need to cast their votes:
Members of the AFP or Armed Forces of the Philippines and the Philippine National Police
Law enforcers including barangay watchman (brgy. tanod), enforcers, Cafgu, and Special Action Forces
Elected or appointed barangay government officials
Way to cast your vote
You will have the manual way of voting during the Plebiscite Day so don't forget to bring with you your own pen to cast your vote. Moreover, the counting and canvassing of votes cast will also be manual. This will start right after the closing of precincts at 3 PM that day.
For PWDs, people who can't read or write, senior citizens, or those who have poor eyesight
It is recommended that you bring a relative or family member to the polling station to help you in casting your vote. But in the event that there's no available loved one to guide you, you can ask the barangay staff for some assistance.
Plebiscite Sample Ballot from the National Printing Office
The official ballot for the Baliwag town plebiscite is much simpler than the official ballots during the national elections.
On the topmost left corner, you can see the CE. Form No. 6 and the ballot number. Next is the Republic of the Philippines seal followed by the words OFFICIAL BALLOT Plebiscite. It also include the date which is December 17, 2022, as well as the place of the plebiscite which is BALIWAG, PROVINCE OF BULACAN.
The next line would be the instructions on how to cast your vote followed by the question written in Filipino:
"Pumapayag ka ba na ang Munisipalidad ng Baliwag ay maging isang lungsod ng Probinsiya ng Bulacan na kikilalanin bilang Lungsod ng Baliwag alinsunod sa Batas Republika Blg. 11929 na naging ganap na batas noong Hulyo 30, 2022?"
(Are you in favor that the Municipality of Baliwag becomes a city of the Province of Bulacan and to be recognized as the City of Baliwag in connection to Republic Act No. 11929 which became full law on July 30, 2022?)
Opposite this question is a blank for your answer. What you have to do is to write "YES" or "OO" to vote for approval, while you need to write "NO" or "HINDI" for its rejection.
At the bottom right corner of the ballot, is the Voter's Thumbmark. Make sure to put your thumb mark on the designated box before putting your vote inside the ballot box.
Lumina Baliwag, a Full of Potential Community Investment
House and lot investors in the Philippines know that the best location for property investment is in a promising location that gives a lot of opportunities and accessibility to its residents.
As Baliwag paves its way to becoming a component city of Bulacan Province, it offers not just great possibilities but also lots of opportunities to the native folks and future homeowners in the area.
You can now grab this best home value package through the affordable house and lot that can be found in Lumina Baliwag and watch as your investment appreciates in a short period of time.
You have the freedom to choose from a wide range of affordable house and lot for sale units in Lumina Homes Baliwag that include townhouses, duplexes, and single firewall units. Hurry and grab the chance of easy move-in homeownership in a potential provincial city with Lumina Baliwag!

Try our Home Loan Calculator
Loan Calculator
Try Lumina Homes' loan calculator and get an estimate computation for your preferred Lumina property and home model.