Add More Melody in Your Holiday Playlist with Jose Mari Chan Christmas Songs
4 November 2021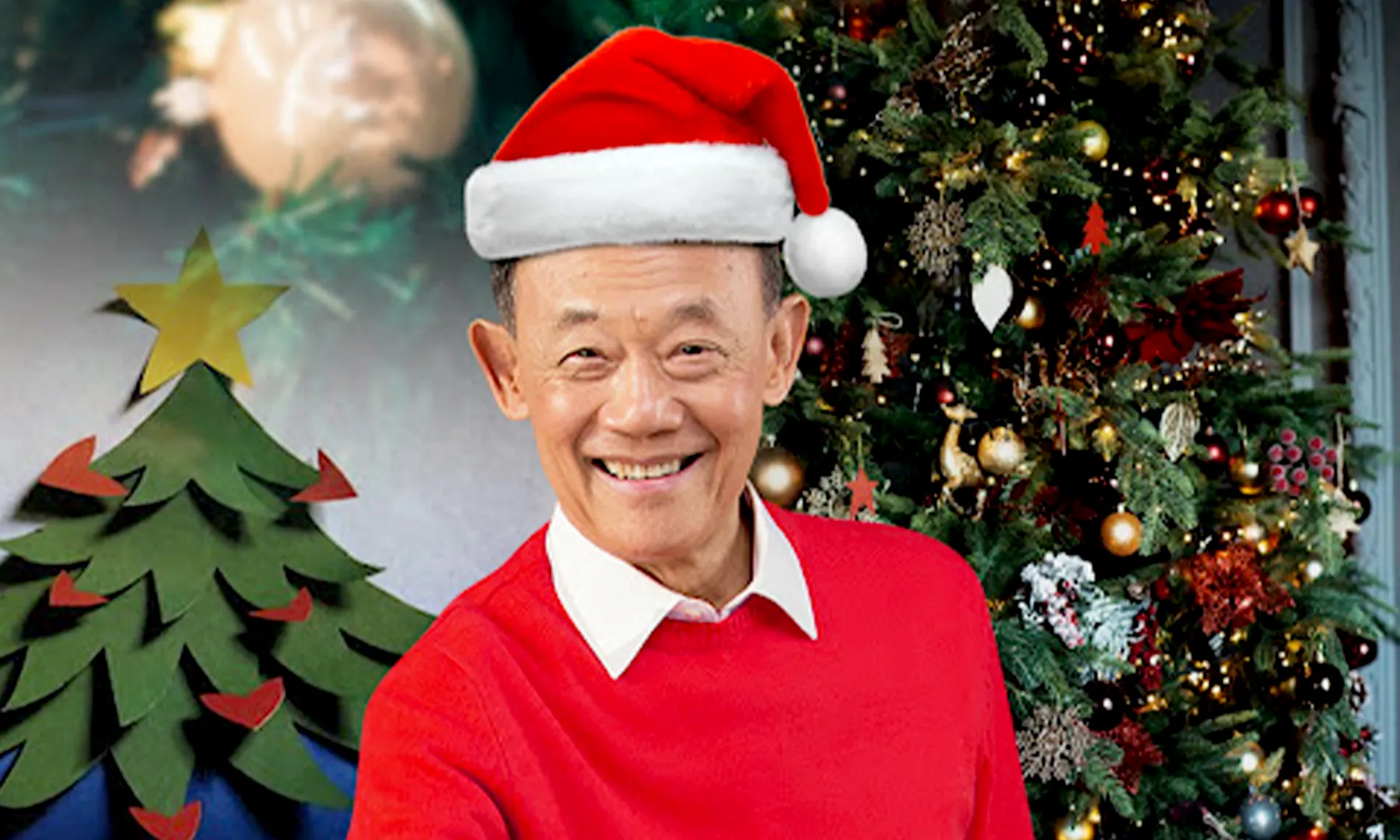 It's Christmas season, and we can hear all the Christmas carols playing on the stereo everywhere we go. The holiday season has spawned a colossal amount of musical compositions. Filipinos have an entire list of Christmas song to choose from because of their musical creativity and love of singing.
One of the famous Christmas songs that we can hear across the country these days is from Jose "Joe" Mari Lim Chan, or most famously known as Jose Mari Chan by the public.
The Father of Philippine Christmas Music
Jose Mari Chan is a Filipino artist, singer songwriter, TV personality, and sugar industry tycoon and presently serves as a chairman and CEO of the Binalbagan Isabela Sugar Company, Inc. and A. Chan Sugar Corporation aside from being the chairman and CEO of Signature Music, Inc.
He and his Christmas songs are so popular in the Philippines that netizens start to create memes about him when the –ber months come and a sign that gift-giving is a few days away!
Filipinos are used to hearing "Christmas in Our Hearts" on repeat during this time of year. You can listen to it at home, on the radio or the internet, or in public places such as jeepneys or shopping malls even before the pandemic occurs.
As far as the OPM holiday songs go, "Christmas in Our Hearts" by Jose Mari Chan is unquestionably the most popular one. According to the grapevine, more than 800,000 copies of the top-selling album in the Philippines where this song appears. Consequently, this made Chan earn the title "The Father of Filipino Christmas Music."
Christmas in our Hearts (The Album)
Jose Mari Chan's first Christmas album, Christmas in Our Hearts, is his seventh studio album and his first Christmas album. Universal Records released it on November 17, 1990, while in 2006, the Philippine Recording Industry Association or PARI saw the album sell more than 600,000 units in the Philippines. This led Jose Mari Chan's first-ever Christmas album to be certified as a "Double Diamond," making it the first OPM album to outstripped the Diamond status in the country.
Christmas in our Hearts (The Song)
Christmas in Our Hearts" was initially an arrangement named Ang Tubig Ay Buhay or "Water Is Life" in English, which was based on a poem by Chari Cruz-Zarate, according to Chan.
"Ang Tubig ay Buhay" was a poem written for Zarate's class's water conservation advocacy, and Chan was requested to put it to music. It took him two days to compose the song, which he intended to honor the 1963 graduating class of Assumption High School. He characterized this poet's poetry as lovely, which made it simple for him to write music to.
It wasn't until two years later that Universal Records requested him to write a whole holiday collection. He remembered that tune that he wrote for the 1963 graduating class of Assumption High School decided to bring it out of retirement and soon write a Christmas song out of it.
At that time, Chan and Rina Caiza, the composer behind the song's title, collaborated on the song's memorable lyrics.
He even shared how did Caiza and him end up collaborating on the song. He related that while he was leaving church on a Sunday morning, a young woman ran up to his vehicle and handed him her business card, telling him that she was a blossoming songwriter hoping that the two of them might work together someday.
The whole song was published around October or November 1990 after a few rounds of back-and-forth. He is also grateful, saying that to have that music live on for so long is a blessing from God.
Last year in September 2020, as the whole country languished with the pandemic, this song was rewritten entirely by Chan to portray a different kind of pandemic Christmas and at the same time connect with the people in these trying times.
The original tracks
Meanwhile, here are the other Christmas Songs made by Jose Mari Chan in his album Christmas in our Hearts:
"A Wish on Christmas Night" (Chan, Pinky Valdez)
"Do You Hear What I Hear?" (N. Regney, G. Shayne)
"Mary's Boy Child" (Jester Hairston)
"Christmas in Our Hearts" (with Liza Chan) (Chan, Cañiza)
"A Christmas Carol" (featuring the Ateneo Glee Club) (Leslie Bricusse)
"A Perfect Christmas" (Chan)
"Give Me Your Heart for Christmas" (Robert Goodman)
"This Beautiful Day"—Jaymie Magtoto (Bricusse)
"The Sound of Life" (Chan, Valdez)
"Christmas Children" (Bricusse)
"Little Christmas Tree" (Mickey Rooney)
"When a Child Is Born" (Zacar-Jay)
"It Is the Lord!" (Chan)
"The Lord's Prayer" (Chan)
"Count Your Blessings (Instead of Sheep)" (Irving Berlin)
"May the Good Lord Bless and Keep You" (Meredith Willson)
The 25th Anniversary Edition Bonus Track
Christmas in Our Hearts was also reissued in a special 25th Anniversary Edition by Universal Records to commemorate the album's 25th anniversary. On October 30, 2015, it was initially made available digitally on iTunes, Spotify, and Spinnr. Then on November 11, 2015, a CD edition was also made available.
Included on the 25th Anniversary Edition Bonus Track are the songs:
"The Sound of Life (Instrumental)" (Louie Ocampo, Chan, Valdez)
This song is already included in the original track and the Christmas in our Hearts album. In the 25th Anniversary Edition bonus track, Universal records incorporated an instrumental version of the song that listeners can easily sing along with during the holiday season.
"Christmas Past" (Jose Mari Chan, Louie Ocampo)
Christmas Past is another bonus track included in the 25th Anniversary Edition. This is like a sweet serenade that slowly brings its listeners back to those childhood memories of Christmas. This is a perfect song to listen to if you want to reminisce about the lovely holidays of the past years when you can hear the church bells ringing from afar while the cold Christmas breeze softly touches your face.
Music will always be a part of Filipinos daily lives, especially this holiday season. Thanks to our talented artists, songwriters, and singers, we can enjoy and treasure every moment of Christmas with a warm feeling in our hearts wherever they are through their soulful and lighthearted music.
Complete the Christmas preparations by reading these related articles:
***
For more information about the affordable house and lot for sale of Lumina Homes, please contact (0917) 629 6523.
Visit our official website at www.lumina.com.ph and like/follow our official online channels: Facebook, Twitter, Instagram, YouTube, Google MyBusiness & Google Maps, Pinterest, Spotify, Viber, Telegram, Lazada, and Shopee.

Try our Home Loan Calculator
Loan Calculator
Try Lumina Homes' loan calculator and get an estimate computation for your preferred Lumina property and home model.