20+ Favorite Gift Wrapping Ideas That are Instagram-worthy
6 November 2021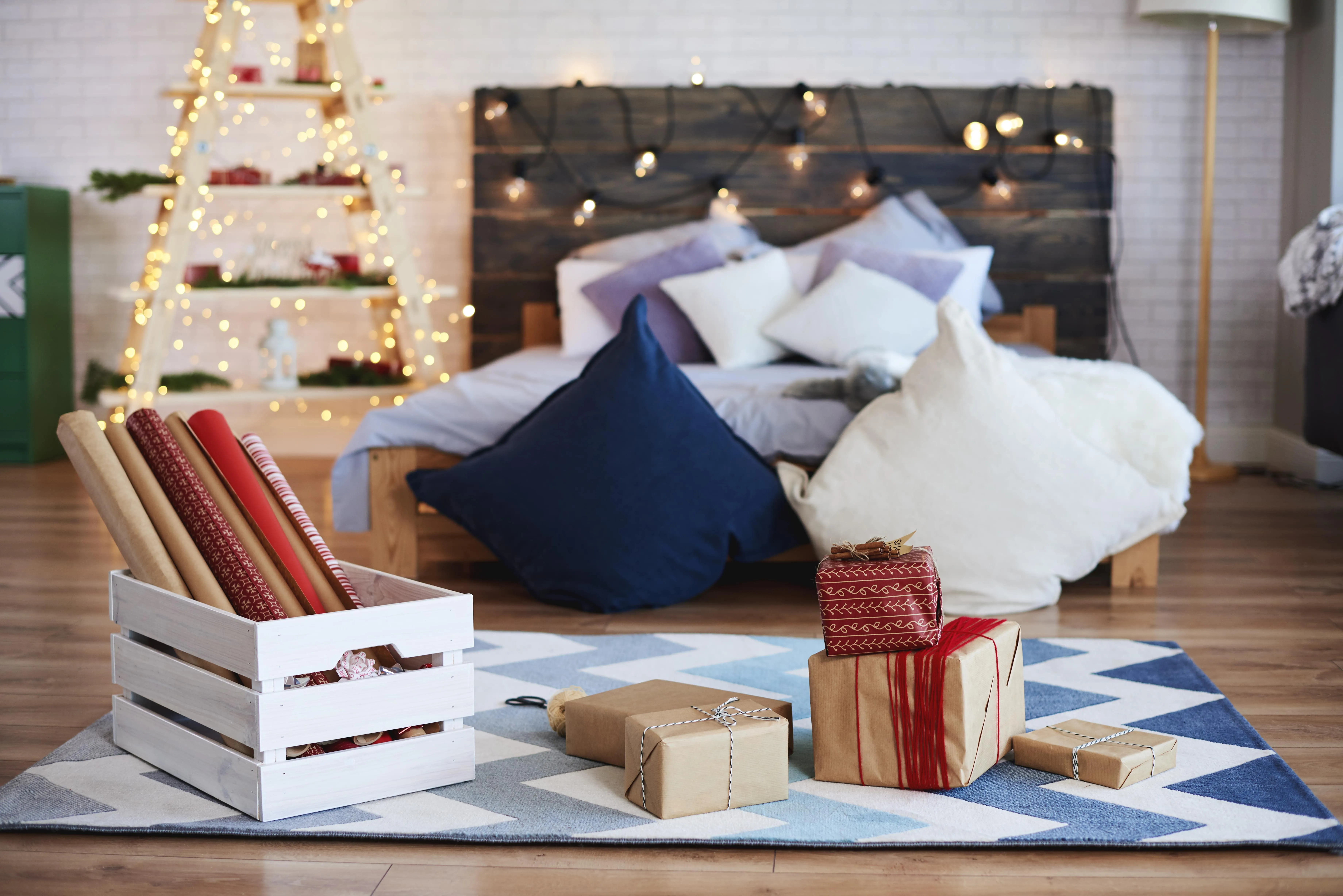 There's no doubt that the holiday season is a time to spread cheer through sharing your blessing to others.
Whatever thoughtful Christmas gifts you choose to give your loved ones, we believe there's a way to make the gesture even more meaningful- and it is through gift wrapping ideas with much passion, love, and artistry.
As you give someone a present, seeing their face light up when they open it is one of the most satisfying feelings you could ever have. A little creative gift wrapping idea can go a long way toward impressing your family and friends the moment they get your present. It sounds like too great to achieve, right? Fortunately, once you have a few gift wrapping ideas, it won't require much in the way of time, expertise, or money.
So let's take a look at these cutesy yet simple to make gift wrapping concepts.
1. It's a tea towel wrap
For your mother, titas, or friends who love to spend much time in the kitchen cooking or baking, you can consider using a tea towel as a present wrap and a gift in one. You can also put a bottle of wine, olive oil, sauce, or balsamic vinegar inside it for that extra surprise.
2. Faux flowers on top
Do you have kikay friends or loved ones who like to go extra special to express their personality? You can match their colorful character with these faux flowers!
This is one of the perfect gift wrapping ideas in case you run out of gift wrap, as you can also use this brilliantly colored present box and a luxuriant artificial flower to create something equally gorgeous.
3. Design it with greenery
Meanwhile, if you are a plantita, you can add some cute green leaves from your backyard or home garden to your crepe paper or tissue paper and complete it with a star-shaped sticker that looks just like a Christmas tree.
4. Gift Wrap with a letter
Attach a large paper mâché letter of the recipient's first initial to the box's lid for easier identification that you may use as a decorative item, as well. These gift wrapping ideas are perfect for huge size gifts.
5. Polka dots Wrap
In the Philippines, gift-giving sometimes extends up to New Year. In this case, you can add some big polka dots at the top of your butcher paper to add that festive and lucky design.
6. Wrap it with holiday lights
This is one of the brightest gift wrapping ideas you can use this holiday season. Make your wrapping paper by cutting apart brown paper bags that you collect from shopping. Then, add a string of Christmas lights on the paper with a drawing or painting for a festive touch.
7. 3D Wrap
Putting the finishing touches on presents for your nieces and nephews? Glue on their favorite toys like cars, crayons, or building blocks to make your interactive gift wrap.
8. Stamp that Wrap
The "Stamp that Wrap" style is one of the easiest ways to wrap gifts using kraft paper. Take an old brown paper bag and stamp Christmas trees on it or any other festive prints you or your kids have at home.
9. Wrap on a Road Map
The path of life is beautifully depicted in this wrapping paper. Just use an old road map with your wrapped gift. Pull a bit of thread through an old button to create a unique bow to hold it all together.
10. The "I Capture You" Wrap

Select the photographs of your friends or loved ones you want to, print them up, and put them on top of the construction paper. To keep the prints in place, use twine or double-sided tape and tuck them beneath the thread.
11. Wrap them with poems
If you are good with words and love to compose captivating poems, you can write each stanza of poetry on your gift wrap and chuffed them with it.
12. Lucky Balloons
Filipinos love to give money to their inaanaks on Christmas Day. A new way to do it is rolling them up while putting them inside a balloon with confetti which you can easily buy from a local craft store.
13. Chalkboard-painted wrap
Out of cards? You may use chalkboard paint to add a seasonal greeting or a "to" and "from" label with just a few quick strokes as your gift wrapping concept.
14. Tree or Wreath wrap
It's tough to think about a wrapping idea for jewelry as it can easily get tangled. Make your thoughtful gifts into works of art with these beautiful wreaths and trees cutouts!
15. Bubblegum, anyone?
A present in this lovely packaging will delight any child in your life. Design it like a pack of bubble gum, and children will find them too adorable to tear it apart.
16. Bow it all
Make origami paper bows and add them on top of your gift wrap for some extra fun. You can make a lot of it to ensure that you have enough bows on hand throughout the year.
17. Design it with silver
Do you still have some extra brown paper bags that were just piled up at home? You can use these basic brown papers to wrap and a glistening silver pen for the finishing touches. To make your box stand out, use geometric designs, snowflakes, or simple lines.
18. Animals on wrap
So, how about a friendly welcome from one of these cute animals? No one can say that they're difficult to create. You can make them by using colored paper, a circular punch, and scissors to cut out the shapes you need.
19. A box of emoji
You would love accentuating your Christmas tree with these cute emoji face gift boxes! These charming emoji-face gifts are wrapped in yellow paper and decorated with stickers of all kinds of smiley faces.
20. Cute bells
If you have more than the number of jingle bells that you need for your home decoration, you can use some of them on your gift wrap. Running out of festive wrapping paper is not a problem. You can add seasonal decorations like jingle bells strung on baker's twine or colorful wrapping paper to add that holiday spirit to your presents.
21. Accessorized your wrap
You may even include a little piece of the gift into the wrapping! An elegant tiny bracelet adds just the proper amount of glitz to your gift.
Not a fan of easy gift wrapping tips?
What could be the best Christmas gift for your family that could be the perfect backdrop on a family picture than your very own house and lot? Lumina Homes is offering an easy move-in promo for its Ready For Occupancy or RFO Homes! These Lumina house and lot projects have different RFO home models available:
Lumina Batangas
Lumina Iloilo
Lumina Bacolod
Lumina Silay
Lumina Tarlac
Complete the Christmas preparations by reading these related articles:
***
For more information about the affordable house and lot for sale of Lumina Homes, please contact (0917) 629 6523.
Visit our official website at www.lumina.com.ph and like/follow our official online channels: Facebook, Twitter, Instagram, YouTube, Google MyBusiness & Google Maps, Pinterest, Spotify, Viber, Telegram, Lazada, and Shopee.

Try our Home Loan Calculator
Loan Calculator
Try Lumina Homes' loan calculator and get an estimate computation for your preferred Lumina property and home model.