Is Motherhood Really Worthwhile?
4 May 2021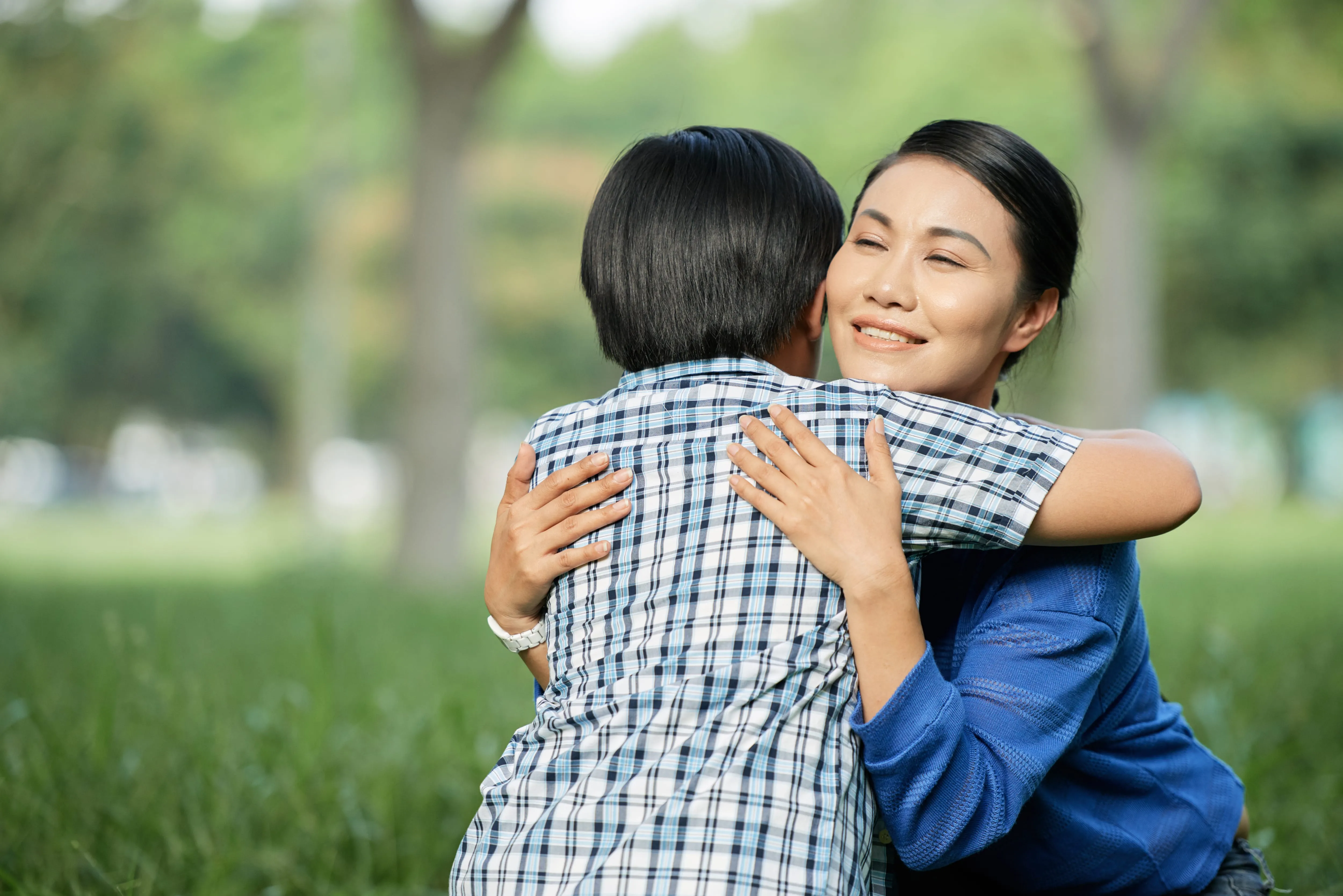 Written by: Cielo Fernando
Many moms tell how hard motherhood is, so we can't blame single women or first-time mothers when they feel scared of the thought of being a mom. But here's the thing, it will remain as it is when you fail to acknowledge how wonderful motherhood could be. Or so we thought? So, the question lies, is motherhood really worthwhile?
Lumina Homes interview two mommy bloggers about their motherhood journey, the challenges they faced, and how they surpassed it. Check out what these women have to say.
Kimberley Reyes of Mom On Duty
"You can still be a good mother while rocking a business or pursuing your passions. It's not one or the other. You can have both."
Kimberley is a 31-year-old working mom who helps entrepreneurs, leaders, and changemakers systemize and scale their business through strategy, systems, and premium support during implementation. On the side, she also manages her blog Mom on Duty, where she writes mostly about business and motherhood.
Before becoming a mom, have you ever felt so ready?
I felt like I was ready to birth a child and raise her. What I didn't feel ready about was the hows of it. I took advantage of our doctor's visits to get advice, read a lot of books and articles online, as well as sought tips from other moms.
What was your biggest fear about being a mom, and why?
I feared not being 'good enough' as a mom. What if I make mistakes and ruin my kids' lives in the process? I eventually got over it as soon as I held our first child in my arms. I knew then that I already have what it takes to be a mom.
How was motherhood like when you had your first child?
Our first child was actually a breeze for us. I had all the time in the world and also had help from our family. It was more challenging with the second, third, and fourth kids since I had to divide my attention among them and my work. We also moved to our own home, so it was just us. As the kids grew older, though, it became easier since they started helping more around in the house.
What was the most rewarding about motherhood?
It's watching my kids grow up to be wise, kind, and happy human beings.
What was your biggest struggle during motherhood, and how did you overcome it?
My struggle is mostly in dividing my time and attention among the kids and my high-demand job. I got the hang of it eventually by time-blocking and prioritizing what matters to me. That meant setting boundaries and learning to say 'no' when my schedule is full, or I don't have the energy for it.
What's your most unforgettable motherhood milestone and why?
It's the birth of each of our children. There's something special about seeing and holding your child for the first time, and it's magical for every child.
What's one thing you've done during motherhood that you've regretted, and what did you do about it?
When I say things to my kids out of anger that I shouldn't have said, I've learned to listen and respond instead of just react.
Was there something your parents did when you were a kid that you swore you'd never do yourself?
My mom expected a lot from me but was not 'showy' about her appreciation whenever I achieved things. She was, however, very vocal whenever I failed. It made me feel I was never enough, and I brought that into adulthood. It took a lot of healing to let go of that trauma, something I don't want my kids to go through. I swore not to put my kids through that too, which is why I always keep open communication with them. I listen to them share what they want to do in life and support them. And when they fail, I tell them it's fine as long as they try again, then I help them find a solution if they ask for my help.
What's the best thing you've learned from your mom, and how do you apply it?
If there's anything I can give credit to my mom, it's how she took care of us. She cooked good food, drove us to school, made sure we always had what we needed. That's something I do as a mom now. I make sure my kids are being taken good care of.
What is it like being a working mom? How do you balance work and motherhood?
Being a mom of four with a high-demand job, it's really important for me to set and follow through with my boundaries. I manage my priorities and know when to say no, so I have time and energy for what matters most: taking care of myself, taking care of my family, and taking care of the career I love.
What's the common misconception about motherhood?
There are a lot! One of the biggest though is that when you become a mom, your child becomes your world, so you have to let go of everything. This is SO NOT TRUE. Motherhood is not your identity, it's part of who you are but not all of you. You can still be a good mother while rocking a business or pursuing your passions. It's not one or the other. You can have both.
What do you love most about being a mom?
It's in the little daily things—getting to be part of my kids' lives, watching them figure out life, seeing them navigate through challenges, and overcoming them.
As a mom, what makes you proud of yourself?
I'm proud of being able to move past the judgments I got from others (I became a mom young) and focusing on my family and building a business at the same time.
How are you celebrating mother's day this year?
We're going to have a simple celebration at home.
One silver lining amid the pandemic is that we have more time for family. How important is it for you to spend quality time with your family at home?
It's very important, of course. My husband is busier because of the pandemic, which is why we treasure the time we get as a complete family.
What's your advice for your fellow moms out there?
You got this! There will be a lot of noise around you on how to become a good mother, what to do, what not to do. Learn to tune out the unnecessary noise and tune in to yourself because you already have the answers in you.
Dhadha Garcia of The Blue Ink
"There's no such thing as "perfect" mothers."
Dhadha is a 35-year-old blogger and content creator from Bacolod. She is the woman behind the blog The Blue Ink, where she writes about food, travel, and lifestyle. But more than being a blogger, Dhadha fulfills another important role—a mom.
What do you love most about being a mom?
I love being a mom, even with all of its trials and lessons. Being a mother has taught me to love harder than I ever have. Having my child was such a life-altering experience. I was always looking for a purpose in my life and when I had my daughter, I found it.
What was your biggest fear about being a mom, and why?
I sometimes think I'm not doing a great job as a mother to my child.
What's the best thing you've learned from your mom, and how do you apply it?
My mom is my role model, and she made me the woman I am today. I always come back to her teachings and would teach them too to my daughter. I'm the kind of mother I am to my child because of the lessons I learned from her. I love my child unselfishly, willing to let go of everything and anything just to be there for her. I always make it a point that my child knows how much I support her, and if she needs a hug, a kiss, and encouragement, she knows that she'll have a mother to turn to.
How are you celebrating mother's day this year?
I'm going to spend it at home together with my husband and daughter -- we'll probably order food for lunch and do our 'family fun time' at night (watch a movie and play board games). As long as we are complete, I'm already happy and content!
What's your advice for your fellow moms out there?
There's no such thing as "perfect" mothers. Mothers are only human, and there will be times they fall short of the expectations children set. The sooner we realize and embrace this very important truth, the sooner we free ourselves from unrealistic expectations that can dampen our joy and take away our sense of self-worth.
There's no doubt that being a mom is one of the hardest roles a woman could ever take. From waking up early to cook for the family to dozing off as late as midnight to work on other things, every mother really deserves to be called a superwoman.
While being a mom is tough, Kimberley and Dhadha showed us that despite all the hardships, motherhood is worthwhile.
Flex your mom for a chance to win AllEasy credits.
Mother's Day is just around the corner, and what better way to let your mother know how much you love her by showing how much you appreciate her? Join Lumina Homes' "WALA KAYO SA NANAY KO!" Mother's Day contest on Facebook for a chance to win!
All you have to do is flex your mom and the things she did that made you proud that she's your mother. You may also share your fondest and funniest story with your Lumi-Nanay where you may express the expression, "Wala kayo sa Nanay ko!"
The top five (5) answers with the most number of reactions will receive P1,000 AllEasy credits each. The announcement of winners will be on May 9, 2021.
For more details, check out Lumina Homes' Facebook page.
Find affordable house and lot in Lumina Homes.
Celebrate Mother's Day by taking a step towards reaching your Bahay Goals for you and your family. Whether you're just starting your own family or already in the hood for quite some time already, fulfill your dream of owning a house or townhouse within your budget.
With Lumina Homes' low cost housing, every Juan can have their dream home without breaking the bank. Lumina Homes is the affordable housing arm of Vista Land, the Philippines' largest homebuilder.
It offers an affordable house & lot for sale yet exclusive subdivision lifestyle featuring 24/7 guarded entrance, roving security, and shuttle service. You can also enjoy cool amenities like a play area, gazebo, mini gardens, and more.
If you want to know the cheapest house and lot for sale in the Philippines by Lumina Homes, read on for more details:
Affordable ready for occupancy house and lot near Metro Manila
Lumina Bauan

Lumina Tanauan

Lumina Lipa
We also have pre selling house and lot for sale near Metro Manila such as:
Lumina Baras

Bulacan Residences Calumpit

Lumina Calauan
You also have the option to have an affordable condo unit in Cavite through Prima Tanza or an affordable house and lot in Tanza, Cavite through Lumina Tanza.
And if you are looking for the most affordable houses in the Philippines, you will never run out of choices whether you want to go north or south! Lumina has over 50 developments in key locations across the country like Rizal, Bulacan, Pampanga, Bataan, Zambales, Nueva Ecija, Tarlac, Pangasinan, La Union, Cagayan, Isabela, Cavite, Batangas, Laguna, Quezon, Camarines Norte, Albay, Sorsogon, Iloilo, Capiz, Cebu, Negros Occidental, Agusan del Norte, Zamboanga del Sur, Bukidnon, Misamis Occidental, Davao del Norte, Davao del Sur, and South Cotabato.
Lumina Homes houses in the Philippines are all available for pag-ibig housing loan financing options.
Related Articles:
***
For more information on Lumina Homes, contact (0917) 629 6523.

Try our Home Loan Calculator
Loan Calculator
Try Lumina Homes' loan calculator and get an estimate computation for your preferred Lumina property and home model.