Fun Ways to Celebrate Mother's Day
30 April 2022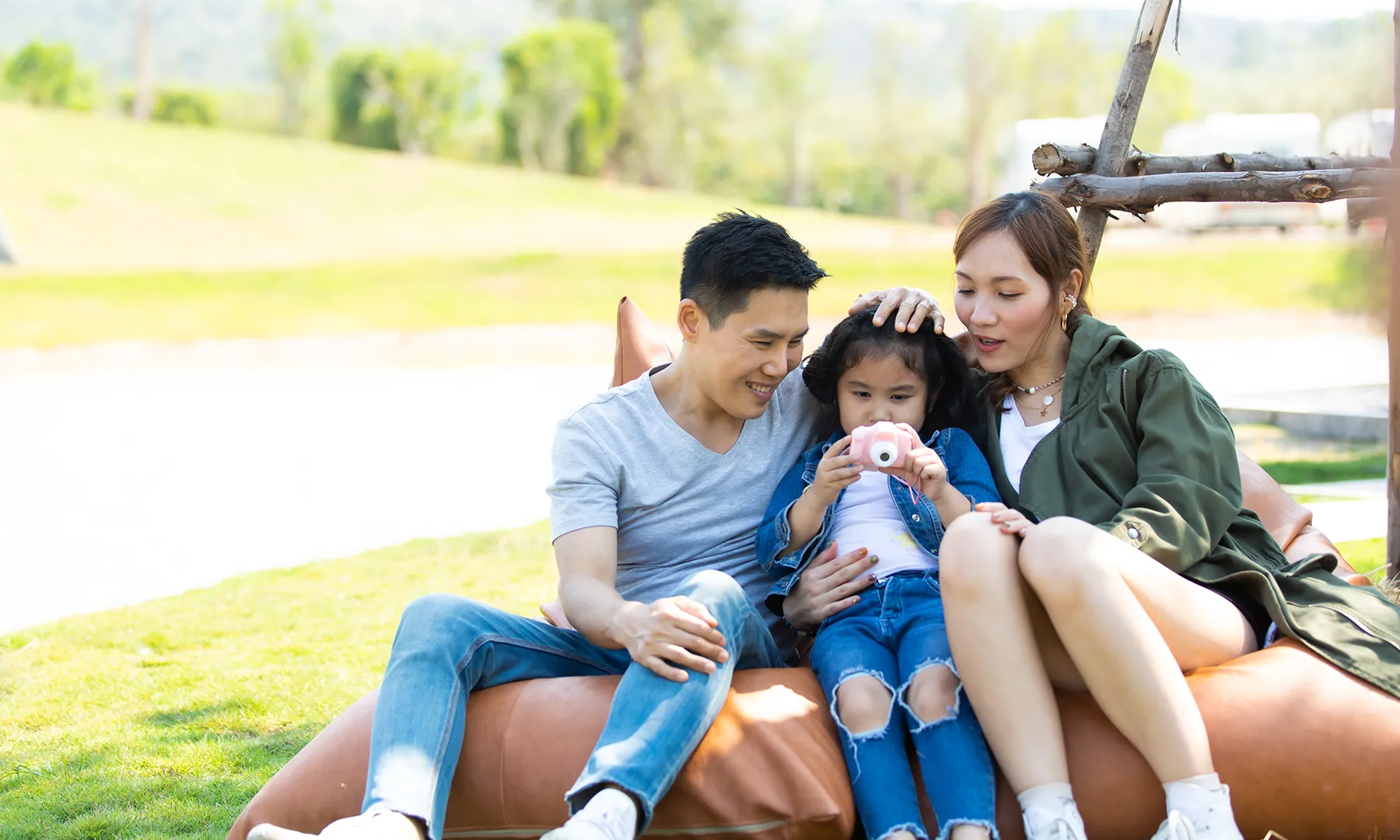 Mother's Day is a worldwide celebration of motherhood and all the mothers that are celebrated in a variety of ways. This year, Mother's Day lands on May 8!
Mother's Day can be traced from "Mothering Sunday," an early Christian holiday and special church services celebrating motherhood that serves as the best contemporary antecedent for presenting mothers and Mother's Day, and dates back to the ancient times Greek and Roman celebrations of mother deities Rhea and Cybele.
If you live in the United Kingdom or other European countries that celebrate Lent's fourth Sunday, you're likely familiar with the practice of returning to your "mother church" (the main church in your neighborhood) to participate in an extra-special service on this day.
As years passed by, children would give flowers and other symbols of gratitude to their moms as the Mothering Sunday ritual evolved into a more secular one until in the 1930s and 1940s, when the Mother's Day International Association and the first Mother's Day began to celebrate every second Sunday of May and merged with this ritual that gradually declined its prominence.
Although other nations, such as Russia celebrate Mother's Day on International Women's Day on March 8.
Celebrating Mother's Day 2022
Celebrate Mother's Day the way your mom wishes with a variety of activities and presents you may offer her. Making or giving her something that went out of your way to make this Mother's Day one she'll never forget is something she'll appreciate much from you.
Below are some of the fun Mother's Day ideas to do as the world celebrate Mother's Day this year:
1. Do all the household chores.
Mothers usually have their schedules filled with household chores. This Mother's Day, let them take a rest or enjoy the lazy Sunday by doing all the household chores and creating a Mothers Day work clubs with your siblings! You can start early in the morning by fixing and cleaning your bedroom when you wake up.
You can then proceed in washing the dishes, doing the laundry, and sweeping or mopping the floor. There are numerous household chores that you can do for the day while letting your mom enjoy her rest day!
2. Put on a virtual talent performance for your mom or give her long phone calls.
Living far away from your mom doesn't mean that you can't make a fun and special day for her. During the call, try to make her laugh by talking to her or by video chatting with her. Some nice mom jokes might be thrown in for good measure.
Another way is by putting on a talent show! It doesn't have to be complicated. If you have some talent in music and singing, you can sing her favorite song while playing a musical instrument. You can even do some acrobatics and have it pre-recorded before the call and watch it together during your video chat. In addition, if you are a good painter, you can even take time to paint your mom and deliver it to her home with a Happy Mother's Day greetings this Mother's Day.
3. Breakfast in bed for some extra comfort.
One of the greatest pleasures in life is waking up to a breakfast in bed. Turn this into a Mother's Day gift to your mom for this occasion by making some toast or a croissant with jam or fruit and a cup of coffee or tea will do. A sit-down brunch might also be an alternative option if she's not a fan of breakfast in bed.
4. Book a local spa for some well-deserved relaxation.
You might choose a nearby spa and book some time for mom to relax and recharge your mom's batteries. Just make sure to book in advance as Mother's Day is celebrated in the whole country, expect that the spa salon will be a bit crowded at this time. There are many ways to make it a girl's day or mothers friendship day, if you like and you get a little pampering out of it too. Reservations are the only thing you need to do for this easy activity.
5. Go on a camping trip.
Since the restrictions are now lifted, grab the chance to enjoy the great outdoors with your mom!
Pitching a couple of tents and toasting some marshmallows over a fire is the perfect way to spend quality time with the whole family if your mother likes being outside. It allows your mom to get away from home so that she doesn't feel the need to clean or cook, and it's an ideal way to spend time with the family.
Take note that since it is her day, it's important that mom takes a seat and unwinds while the rest of the family prepares the camping essentials like food and equipment. Invite another family to join in on the fun and turn it into a social gathering! Just make sure to ask your mom for her preference first.
6. Book a reservation for a private yoga class.
Why don't you ask whether your mother does yoga? Attending a yoga class is a fantastic experience, and although you may want to do that outside, you can skip the hassle as Mother's Day celebrated by every one else in the country on this day. You can think about doing something a little more memorable. On the morning or afternoon of Mothers Day, hire a private yoga instructor to come to the home and give her a one-on-one yoga session.
Also Read: Top Mommy Bloggers Philippines Worth Following
7. Give your mom the gift of sustainability.
All the moms and mother figures in your life are celebrated on Mother's Day. Whether they're your biological mother, grandma, a mother figure or your mentor, and more, this day is designed to honor all their hard work and devotion to becoming a mother.
There are many other gifts that you can think of to celebrate this second Sunday in May with your moms but you can celebrate your favorite moments better and make it a memorable day if you can give them the gift of stability and sustainability.
The best way to honor mothers is to give them a passive income that can provide them with financial security throughout the years--and you can achieve this by giving them the gift of a house and lot investment.
Whether it is a long-time dream home for your family or a house for your family vacations and family day, a space that can call your own will always be a perfect surprise gift and memories you can give to your mother this Mother's Day.
Lumina Homes offer the best house and lot packages all over the country as it provides not just accessibility but also convenience to its future homeowners with its proximity to major establishments and facilities such as public market, supermarkets, malls, schools, and hospitals.
Your mom will surely like the practicality of its location giving her the amenities, comfort, and security that every mother is aiming for their family.
Choose from our more than 50 projects nationwide and make your home reservations now right before Mother's Day with our flexible payment schemes including bank financing with Lumina Homes!

Try our Home Loan Calculator
Loan Calculator
Try Lumina Homes' loan calculator and get an estimate computation for your preferred Lumina property and home model.