How to Renew your Real Estate Broker License at PRC this 2022
20 March 2022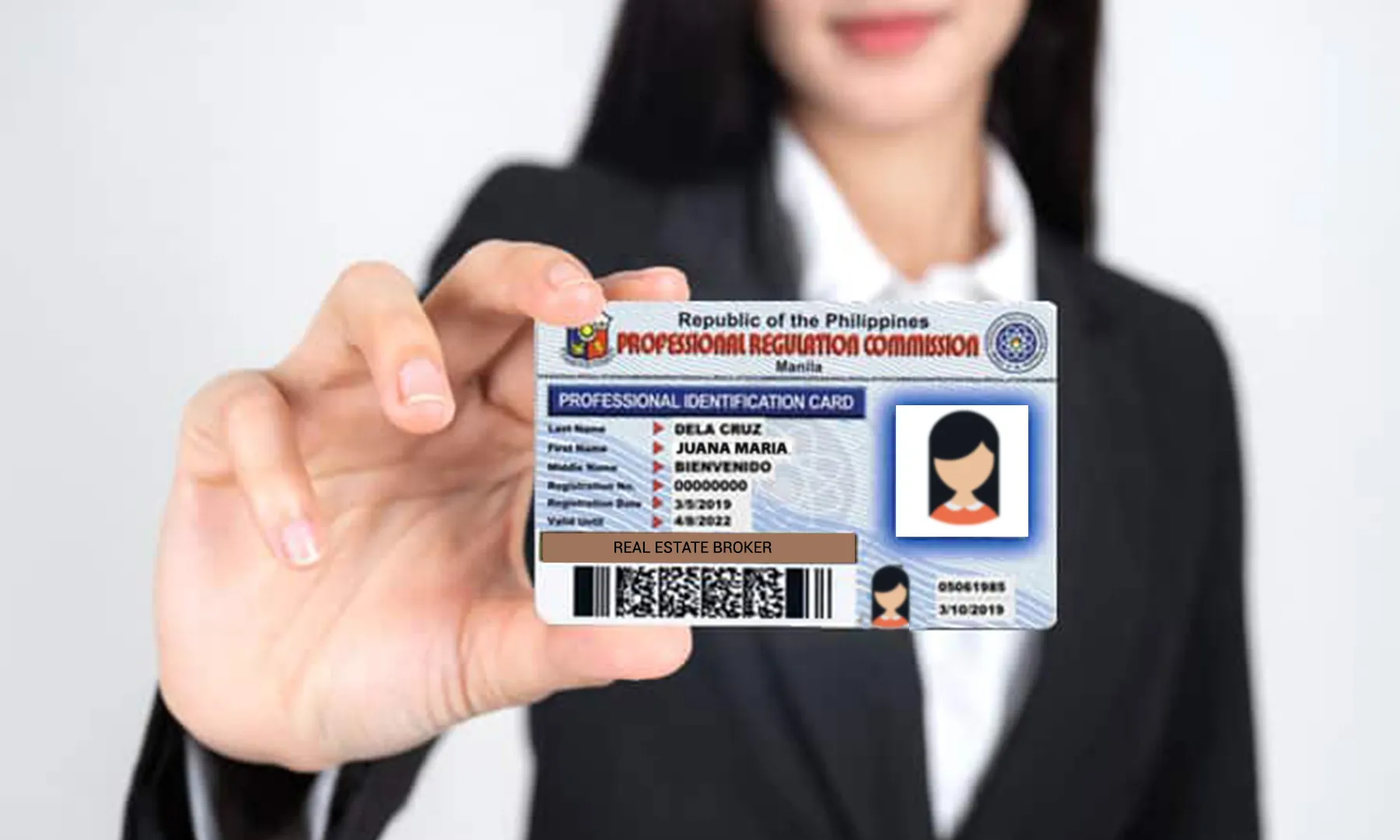 Many expired PRC license, including real estate licenses for real estate brokers, may be lengthy and time-consuming to renew if you don't plan ahead. That's why it's great news that the Professional Regulation Commission or PRC released Resolution No. 1444(A) last year that extends the renewal of the Professional Identification Card (PIC) or the license card.


This means that professionals who still lack the required CPD credit units or Continuing Professional Development units can still have their licenses renewed until December 31, 2022.


But the much better news is, with the COVID-19 pandemic still at large in the country, PRC is now accepting applications to renew its PRC license online through their PRC website!
PRC License Online Renewal with your PRC ID delivered at home
In light of the coronavirus or COVID-19 threat in the Philippines, the renewal of your real estate broker license at PRC can now be done online—with your PRC ID being delivered right in front of your doorsteps! Here are the steps that you need to do in order to renew your real estate broker license at the comfort of your home:
STEP 1. Go to PRC LERIS website.
You may renew your PRC registration online at the Licensure Examination and Registration Information System or PRC LERIS at https://online.prc.gov.ph.
We want to remind our real estate brokers who previously registered at PRC's former website at www.prc-online.com that the PRC says such accounts are no longer operational. The new PRC LERIS website requires all applicants to form a new account. In certain situations that the website may be unavailable or undergoing maintenance, you may try again at a later time; or you can go to PRC's two additional mirror websites called PRC LERIS alternative site:
https://online1.prc.gov.ph
https://online2.prc.gov.ph
Don't worry, as these sites are still under the control of the PRC and are permitted to process PRC renewal transactions.
Log into your LERIS account and skip to Step #3 if you've previously registered and have an active and valid LERIS account. If not, go on to Step 2.
Please take note that LERIS requires first-time users to create an account.
STEP 2. Complete your PRC profile by signing up for an account.
A. For first-time users, you must create a PRC account first and fill up their personal information. Before you begin, make sure you have the following:
Valid email address

A working mobile number

Personal information, including the date of your graduation

Soft copy of ID photo, saved in .jpg format on a phone, tablet, or computer. Make sure that the photo is in 2×2 size and with plain white background. It must also be taken no more than six months prior to your PRC ID renewal. You must wear decent attire WITH COLLAR in your photo.
B. In creating and registering for a PRC LERIS account, you can follow these steps:
On the site, locate the "REGISTER" link in the sidebar on the far right.
The full Terms of Service may be found below.
Click on the "ACCEPT" button located at the bottom of the page.
Use the information on your Admissions or ID Card to fill out the application form.
After filling out all the needed information, click the "I'm not a robot" CAPTCHA, then click on the "REGISTER" button.
C. After completing the registration process, go to the "SIGN IN" button. Input your email address and password, then click "SIGN IN."
D. Once you've logged in, go to the Profile section and fill out the form. Make sure that you input your personal data correctly, such as your address, phone, and mobile phone numbers; the names of your parents; your degree course; the school you graduated from; and the date of your graduation are just a few of the things you need to input.
E. Click on the "SAVE INFORMATION" after completing your profile.
F. A high-quality ID photo is needed for your application. To avoid having your application rejected, be sure that the picture you send complies with the following requirements:
2 x 2 inches with a plain white backdrop
In the picture, the applicant must wear a collared shirt.
Photo of the applicant should not include any eyeglasses;
The applicant's ears must not be covered;
The picture must be taken no longer than six months prior to the renewal of the PRC ID card.
STEP 3. Choose the "Renewal" transaction.
A. Log in to your account and click the huge "SELECT TRANSACTION" button situated on your PRC LERIS account top-right corner.
B. When you're on the "Select Transaction" page, select the "RENEWAL" tab, then choose Real Estate Broker from the "Profession" drop-down options.
C. Enter your PRC License Number and click on the "Proceed" button.
STEP 4. Choose Home Delivery Service.
There are a number of ways you may request that your new PRC ID be sent to you. If you wish to use the shipping service, just respond "Yes" to the inquiry. After that, you'll be prompted for your shipment information, which includes your complete address. W Express, a third-party logistics business hired by PRC to conduct the formal distribution of PRC IDs, will manage the delivery service.
A confirmation screen will ask you to confirm that you are granting PRC express permission to share your personal information with W Express for the delivery of your PRC ID to be completed. In the confirmation pop-up, click the "Yes" option.
Check the box next to your name as a way of signing your name, signifying your agreement to the "Declaration and Attestation" that appears on the page. Click on the "Submit Application" button to proceed to the PRC license renewal fee Payment page.
STEP 5. PRC License renewal payment and delivery fee.
You can now pay for your PRC ID renewal and delivery fee. Just make sure to take note of your PRC payment reference number.
How much does it cost for the PRC renewal fee?
The standard renewal charge is P450.00, and the PRC ID is valid for a period of three years. This charge is for real estate brokers and other professions that require a bachelor's degree. Non-baccalaureate professionals, on the other hand, must only pay just P420.00 for a three-year PRC ID renewal, which is a bit lower cost than the regular charge.
How much does it cost to have my new PRC ID to be delivered to my current address?
The delivery charge depends on the city, town, or province you would like your PRC ID to be delivered. According to those who use the delivery service in Quezon City, Metro Manila, they paid P160.00 for the shipment to have their new PRC ID sent to their home.
What kind of payment methods does the PRC online renewal system accept?
Paymaya, Landbank, GCash, UCPB, Bancnet savings or debit account, and credit cards are the different payment methods accepted by the PRC online renewal system. You should be aware that you will be charged an extra "convenience fee" or "service fee" when you use these online payment methods. Depending on your payment method, the service fee or convenience fee you'll be charged is as follows:
Visa and Mastercard credit card

(including Paymaya Visa and JCB card) – 1.25% of the transaction amount

Bancnet

debit or savings account – P20.00 convenience fee

Paymaya

– P8.00 convenience fee

LandBank

account – P10.00 convenience fee
You may also pay through the UCPB mobile app or at any UCPB bank over the counter payment at any branch. UCPB charges a P30 for the convenience fee service.
Frequently Asked Questions (FAQ) for the PRC License Online Renewal
How long will it take for me to get my PRC ID via online renewal?
Deliveries are expected to arrive within 5-8 working days, according to the PRC. However, in light of the COVID-19 epidemic, you might anticipate delays in receiving your reissued real estate broker license ID.
Is it possible for my PRC ID be delivered overseas?
PRC ID cards are currently being delivered limitedly inside the Philippines. However, if you are an Overseas Filipino Worker (OFW) or a Filipino expatriate living outside of the Philippines and need to renew your real estate broker license ID, you may do it online by just providing a Philippine address.


As an alternative, individuals may designate a representative to act on their behalf at the PRC branch. To renew your PRC license through an authorized representative, simply present an authorization letter signed by you (or SPA or Special Power of Attorney), his or her own valid government-issued ID (such as a PRC ID, Driver's License, SSS ID, or GSIS UMID, etc.), and your own valid government-issued ID.


Renewal of licenses in PRC is now made faster and more convenient by going online. Real estate brokers don't have to undergo the hassle and complicated process of renewing their licenses just like before. Now, they can have their license renewed whenever and wherever they are in the world.
If you are a real estate broker and looking for a reliable real estate developer to be part of, Lumina Homes is one of the most trusted housing segments these in the country. They offer flexible payment options such as bank housing loans, with home options of bigger and better living spaces that made it in demand in the real estate market.
Lumina Homes is also recently recognized as the Best Affordable Housing Developer in the Philippines by the 1st Carousell Property Awards!
Be part of Lumina Homes now and experience their digital innovation in real estate selling!

Try our Home Loan Calculator
Loan Calculator
Try Lumina Homes' loan calculator and get an estimate computation for your preferred Lumina property and home model.