Top Mommy Bloggers Philippines Worth Following
12 April 2022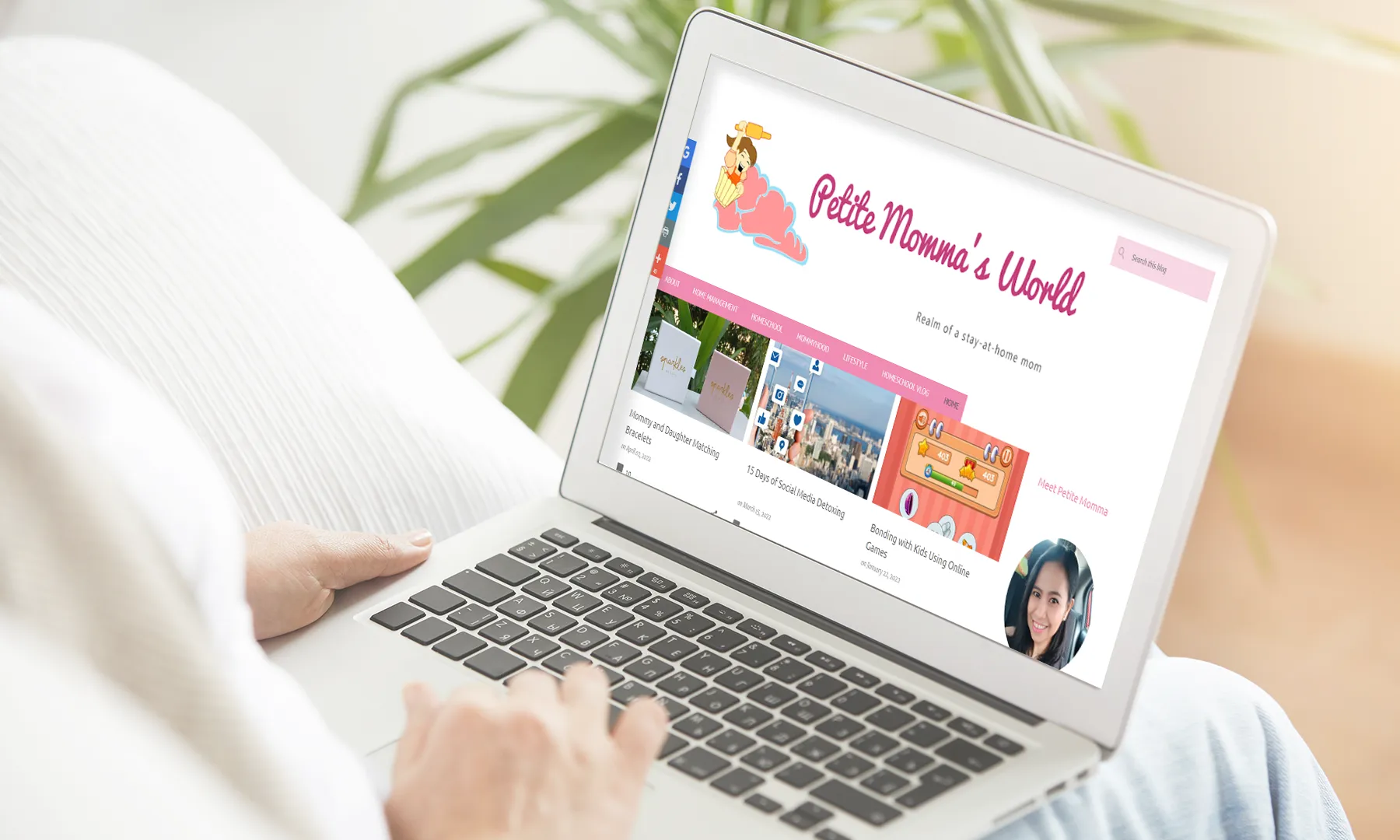 Are you a first-time mom looking for help to kick-start your family life? Or are you a mom with five kids just surfing the internet for beauty tips, self-care practices, and reading a bunch of top mom blogs that pop out while you're scrolling?
7 Top Mommy Bloggers in the Philippines That You Should Follow
While there are lots of mom bloggers out there, we picked these seven amazing mommy bloggers for their interesting take on the motherhood journey, relatable parenting experiences, single mom struggles, hands-on mom hacks, down to beauty tips, traveling guide, restaurant reviews, travel tips, and even "budol-worthy" recommendations.
Are you excited to find out if your favorite mommy blogger made it to our list? Let's check it out!
1. Mommy Pehpot
First on our list is Mommy Pehpot. She's a mom of five adorable kids and considers herself a very passionate mommy blogger. Mommy Pehpot started blogging as a form of a breather. It serves as her outlet and a place where she shares her own experiences and struggles as a mum with a big family.
Her blog is divided into five categories: Parenting, Kids, Home & Living, Events Coverage, and Personally Pehpot. Supermom Pehpot has shared lots of helpful blogs but here's a list of home remodeling tips to make your home look fancy.
GIVE YOUR WALLS A MAKEOVER.

According to Mommy Pehpot, painting your walls is one of the easiest ways to transform your space. Choosing the best colors and accents along with themed designs will surely make it fancy.

SWAP YOUR OLD SOFA WITH A MODERN LOUNGE.

A sofa takes up a lot of space in the house. Another tip from Mommy Pehpot is to splurge on a beautiful sofa. There are lots of options on the internet to suit your preferences. Whether you want something edgy, cozy, colorful, or unique, you can always look for bloggers that give out recommendations.

CREATE THE ILLUSION OF A BIGGER SPACE.

If you have a small space, you can always opt to create an illusion to make it bigger and better. Mommy Pehpot says that you can create an open layout, raise your window treatments, declutter, and add mirrors to make it look like it's a bigger space.

THINK OF SMART STORAGE SOLUTIONS

Make most of your storage and you will be surprised at how it can help you save up space and make room for fancier layouts.

EYES ON THE LITTLE THINGS.

Last on Mommy Pehpot's home remodeling tips is to not forget about the little things in your house. From the doorknobs, cabinet accents, light switch plates, and railings, to handles, you can make your home a little extra just by upgrading or replacing them.
2. Louisa Mercado
Next on our list is Mommy Louisa Mercado, mom to two boys and one girl and a lifestyle fitness mommy blogger. "Being a parent is one of the hardest jobs there is" she said. And yes, it's hard for anyone to understand the struggles and appreciate motherhood until they have their own children by heart or by choice.
This mommy blogger surely has lots of tips and tricks to help you become the best mom you can be but here are 3 expenses you can cut to save for a house.
EATING OUT
Eating out is clearly more expensive than homecooked meals. While there are different reasons why most people eat out more or order food online, cutting back on this type of expense will help you save up some money.
CREDIT CARD PAYMENTS
Yes, it may be tempting to just swipe your card and get that new item you've been wanting. But this is where most financial troubles come in. Mommy Louisa Mercado agrees that it's convenient to use but you are extremely at risk of going into debt.
So, try to manage and control your credit card transactions. You'll find it easier to save up money if you're not paying for the expenses you made through swiping.
ENTERTAINMENT
As per Mommy Louisa, it's another major area where you can cut back to help you save up faster. Entertainment comes in many forms like subscriptions, gaming credits, and recreational attractions. If you seriously want to save up money for a house, start cutting back on this area.
3. Petite Momma Kat
Next up, Petite Momma Kat! She's a homeschooling mom from Manila with 3 wonderful kids and an awesome partner in life. Her mommy blogs narrate her life as a wife, a bargain-hunter, a member of homeschooling moms, a home manager, a mad scientist in the kitchen, and a mom strapped down the roller coaster ride of motherhood.
Momma Kat used to be an HR specialist in a business process outsourcing firm based in Illinois. And now, in her spare time, helps manage the social media accounts of a social enterprise focused on helping cancer patients and abused young girls. She writes up blog articles about her home education journey for her children, home management, personal musing, events, products and services reviews, recipes, and a bunch of different how-to content.
What we want to highlight is her bold decision to move from living in a condominium to a house and lot property. Now, if you're interested and have been wanting to do the same decision, here's her experience.
FROM CONDO TO HOUSE AND LOT
Petite Momma Kat and her husband started living in a 1-bedroom condo unit when they got married. It was a sound decision at that time since they just got married and the location is near work. But as their family grows, so as the belongings. Condo living was not an option anymore. So, they talked about it and agreed that their next big home will no longer be in a building. Instead of choosing a location inside Metro Manila, they opted to scout for locations near provinces like Bulacan, Rizal, or Laguna.
TO RENT OR TO BUY?
Now, since they were still paying for the mortgage of the current property, they had to check their finances attentively. They used mortgage calculators to get down on the details and help them decide. They knew that it was a decision that needs careful consideration.
Petite Momma Kat and her family are still scouting for the best place that would fit their finances.
4. Mommy Ruby
Following our list is Mommy Ruby of Pinay Mommy Online. She's a lifestyle mommy blogger and a virtual assistant from Cagayan de Oro City, Philippines. A single mom whose passion is to blog about solo parenting, homeschooling, and things in between. She also posts product reviews and event coverage.
After getting married, she had a vision board of the kind of house she wanted to buy. A typical mom who wants what's best for her family. But her hubby wasn't on board with the moderately big house with spacious rooms she envisioned. They just didn't talk about it so it remained as a thought.
A time came and they got separated so the idea of getting a house was pushed back.
Last 2018, Mommy Ruby and her children finally thought about getting a house of their own. They were ecstatic about it, did some research but ended up disappointed. Since Mommy Ruby was still legally married, she can't get a house under her name. Getting it under mortgage still requires her legal husband to sign so they pushed the idea once again. Bummer!
And then, 2020 came and the pandemic struck. Everyone had to stay at home and the drastic change wasn't kind to lots of people. She then lost her full-time job and struggled to make ends meet because they were still renting a house.
We agree with Mommy Ruby, the pandemic really changed our lives in some way. And just like her, the importance of owning a real estate property in a rural area became a good thought in mind. A retirement home far from the busy and fast-paced setting in the urban.
Once again, Mommy Ruby excitedly made a vision board of her dream retirement house. This time, it wasn't just a dream but a goal that she will work hard to achieve one step at a time.
If you still haven't heard (which I doubt), Lumina Homes offer affordable yet quality and decent housing for every Juan. Check it out and find the best house and lot options for you in over 50 key locations here in the Philippines!
5. Millennial Parents Mark and Abi
Coming in with millennial money managing tips are Mark and Abi. They are first-time parents to Atticus and an aspiring millennial couple who shares their adventures and misadventures as well. Money can be a crucial matter for most people but it's an inevitable ground, especially for couples.
So, Mark and Abi got ideas to share money-management tips with their followers and readers. The first is to cut back on expenses, make more money, and then follow the debt snowball process.
6. Macho Mom Kaycee
Next on our list is the Macho Mom Kaycee. You're probably wondering why she calls herself macho. It's not because she's lifting heavy weights even though she can. For her, it is also being strong enough to withstand the challenges that come in taking care of her wonderful boy, Geof, the Macho Kid.
Kaycee was a Software Developer and Analyst for 10 years in the IT industry. She then decided to leave the 9 to 5 corporate life not to just pursue her love for writing and creating content but because she has to look after her son.
Now, she's one of the cool mama influencers you can see on Instagram, Facebook, and other social media platforms where she seeks to become an inspiration, provide empowerment, and educate.
Macho Mom Kaycee also has a Facebook page and Instagram channels where you can see this working mom spread self-love advocacy and mental health awareness. She was diagnosed with Bipolar-1 Disorder but look at her go live the best time of her life with Geof.
In fact, she wrote five money-saving tips you can do in your 30s.
Save first, spend later.

Avoid unnecessary debt.

Get insurance.

Go invest.

Start saving now.
7. Kitty Kittie Kath
Last but definitely not least among our top mommy bloggers in the Philippines is Kath Rivera of Dear Kitty Kittie Kath. She's a lifestyle, beauty, motherhood, health, and fitness mommy blogger. Mama Kath uses her platform to share reviews on beauty products, makeup, and skincare.
At 30 something, this pretty mama is a stay-at-home-mom who puts on her make-up while keeping her son's toys organized at the same time. How cool and productive is that!
Honestly, it's easier to get things done when the kids are busy watching some videos or playing with their gadgets. But due to the surge of harmful, violent, or negative content on the internet, their safety is at risk. That's why Mama Kath shared 6 fun activities you and your children can play in the comfort of your home.
3D Art

Heart Maps

Photo Collage

Pastel Scribbles

Handmade Tiles

Mosaic Art on Paper
Build Your Dream Home with Lumina
Family life is both a delightful and extraordinary experience. Mommy blogs will often give you an idea of the daily struggles of mommy bloggers who are staying at home, looking after two kids, or trying to build a career while caring for a child awesomely. We salute mothers who dedicate their whole being to becoming the best mum for their children. Your dream to have a house and lot property is possible with Lumina Homes.
We are one of the best affordable housing developers in the Philippines. We vow to ensure that you and your family live comfortably in a cozy living space with security. Build better homes and look through the properties for sale at Lumina Homes.
Did your favorite mommy blogger didn't make it on our list? Support them and leave a comment down below so other moms can follow them. Also, if you have top mommy blogs bookmarked somewhere, share them with us.

Try our Home Loan Calculator
Loan Calculator
Try Lumina Homes' loan calculator and get an estimate computation for your preferred Lumina property and home model.