PNR San Pablo-Lucena Line is Back on Track
29 March 2023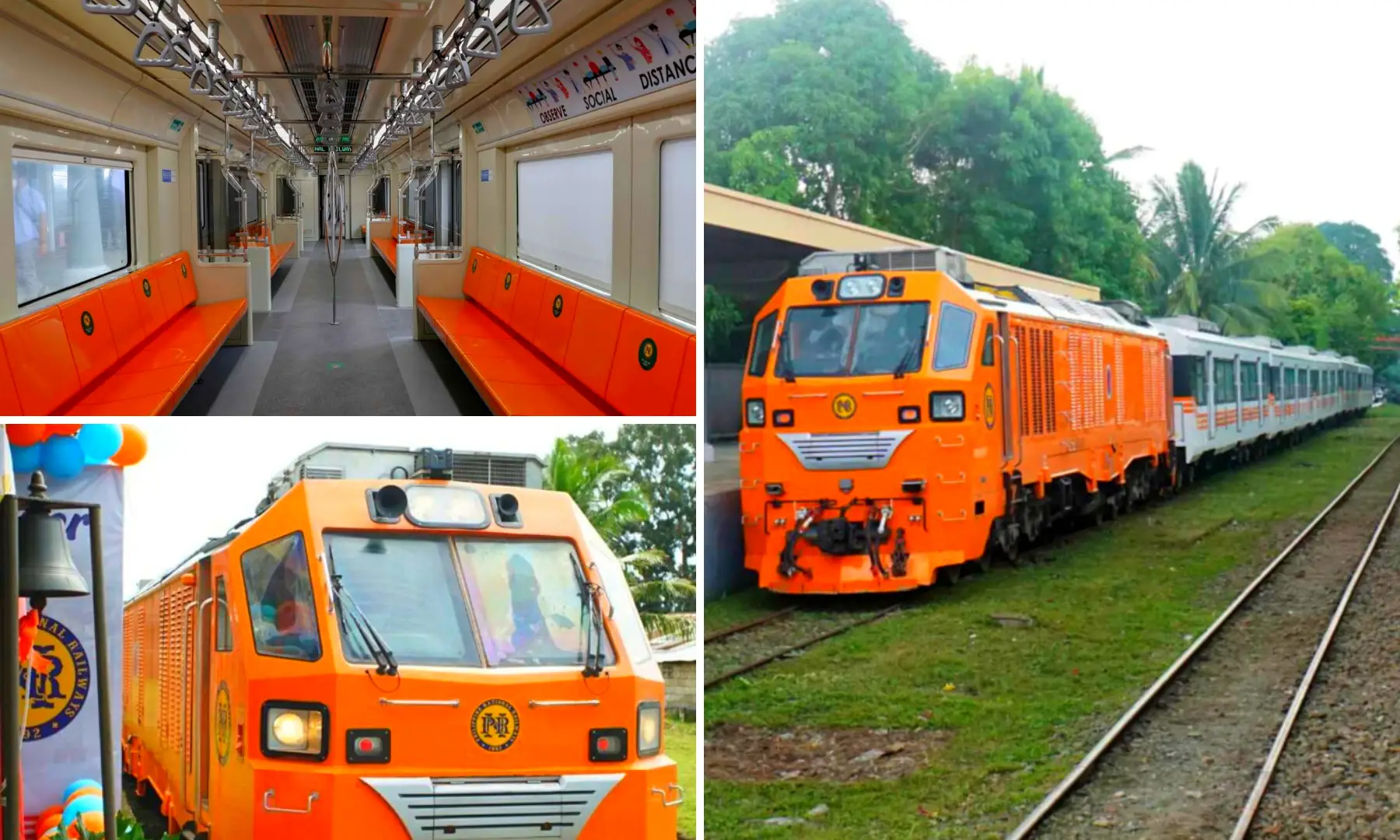 Good news: after temporarily ceasing operations, the Philippine National Railways' (PNR) San Pablo-Lucena Commuter Line is back on track since March 6, which is expected to benefit commuters from South Luzon, mainly the provinces of Laguna and Quezon.
The 44-kilometer line has quite a recent history: it was closed in late 2013, was relaunched in June 2022, and is finally back this year after fixing the Tabag bridge in Sariaya, Quezon, which caused the closure.
A necessary repair for a better, safer travel experience
The repairing of the said bridge was courtesy of an order from the Department of Transportation (DOTr) Secretary Jaime Bautista, who stated that the repair was necessary to ensure the utmost security and safety of train passengers. He also ordered railway engineers from the PNR to carry out regular inspections and maintenance to ensure that the bridges can bear the brunt of calamities and natural disasters.
On February 2, Jeremy Regino, PNR's General Manager, personally went to check the repaired bridges in Biñan, Tarapichi, and Palicpic. This resumption of the train services between San Pablo and Lucena is part of PNR's master plan to increase its inter-provincial travels in the South Luzon provinces of Laguna and Quezon.
The PNR, moreover, is also making progress in rehabilitating the Pipisik Bridge, which is anticipated to connect its trains to the municipality of Gumaca in Quezon province. Upon completion, these PNR trains will be able to reach Hondagua, a famous tourist spot in Lopez, Quezon. This will help boost the province's local tourism and economy on top of giving commuters a less hassle commuting experience.
PNR Lucena to San Pablo Schedule and Fare Matrix
PNR's San Pablo-Lucena Line has two terminals—San Pablo City in Laguna and Lucena City in Quezon—with a total of four flag stops in between.
San Pablo City (Main Station)

Tiaong (Lalig)

Candelaria

Lutucan

Sariaya

Lucena City (Main Station)
The Lucena-San Pablo Line is essential in the revival of the ambitious, 565-kilometer PNR "Bicol Express," which links the capital region to key areas of Southern Luzon. It is set to commence operations by 2027 with a total of 35 stations from Manila to Laguna, Batangas, Quezon, Camarines Sur, Sorsogon, and Albay.
The South Long Haul Project, also called the PNR Bicol, is seen to shorten commute time to four (4) hours from the typical 12-hour journey. The trip from San Pablo to Lucena, meanwhile, is cut to an hour-and-a-half trip.
PNR San Pablo to Lucena Schedule
As of March 2023, the train schedule from the San Pablo station starts at 8:20 AM. The last trip is at 6 PM.
PNR Lucena to San Pablo Schedule
As of March 2023, the train schedule from the Lucena station is at 5:50 PM.
Passenger Fares (Regular)
San Pablo to Tiaong (Lalig) - ₱15

San Pablo to Candelaria - ₱25

San Pablo to Lutucan - ₱35

San Pablo to Sariaya - ₱40

San Pablo to Lucena - ₱50
Passenger Fares (Senior Citizens, Students, PWDs)
San Pablo to Tiaong (Lalig) - ₱12

San Pablo to Candelaria - ₱20

San Pablo to Lutucan - ₱28

San Pablo to Sariaya - ₱32

San Pablo to Lucena - ₱40
At 50 pesos, the fare matrix in the rail line is way more affordable and convenient than the 130-peso fare on a bus ride or succeeding trips via jeepneys.
Attractions in Quezon Province near Lumina Homes
With housing projects built in Sariaya and Tayabas, investing in an affordable house and lot for sale through Lumina Homes is more convenient than ever. With the train line's resumption, South Luzon commuters such as Lumina Sariaya and Lumina Quezon residents can enjoy shorter trip times with affordable fares.
What is more, there are plenty of places to visit in Sariaya near Lumina Homes. This summer, consider Paraiso Beach Resort and Dalampasigan Beach and Pool Resort as the perfect destinations for a quick family summer vacation. For history buffs, the Governor Natalio Enriquez Ancestral House, the Gala-Rodriguez Heritage House, and the Juanito Alvarez House are all equally worthwhile itineraries.
This upcoming May, the province of Quezon is set to celebrate the Agawan Festival in honor of San Isidro Labrador, the patron saint of farmers and livestock. Joining the festivities will surely be an entertainment-filled event that you shall never forget.
By December, you can visit Sariaya's Saint Francis of Assisi Parish Church to complete the Misa de Gallo. The holiday season is also the time for the Belen festival, which will showcase locals' collective creativity in their depictions of Jesus' birth in Bethlehem. Indeed, Sariaya has a lot to offer for every occasion. An affordable house and lot purchase through Lumina Sariaya will bring you closer to your dream house goals!
Attractions in Laguna Province near Lumina Homes
Lumina Homes also has a real estate presence in the province of Laguna, specifically in the flourishing town of Calauan. This municipality is highly accessible and is home to the historically relevant Mount Kalisungan, where Japanese soldiers retreated during World War II. At present, it is a favorite hiking site during Holy Week as it offers stunning views of Laguna's most picturesque mountains. The Field of Faith Sanctuary in Barangay Lamot 2 is a perfect destination for this upcoming Lenten Season.
This May, Calauan also anticipates celebrating its famous Pineapple festival to showcase the economically growing town's agricultural products through a street dancing parade, native products decor competitions, and other performances and events.
All in all, the province of Laguna consists of accessible modes of transportation, a burgeoning economy, a nature-friendly provincial lifestyle, delicious delicacies, and is culturally and aesthetically rich.
With the PNR's San Pablo-Lucena Line's resumption and the anticipated revival of the ambitious Bicol Express project, both the provinces of Quezon and Laguna are surefire beneficiaries of the infrastructure boom in Southern Luzon.
Besides Laguna and Quezon provinces, Lumina Homes built housing projects in Luzon, Visayas, and Mindanao to decongest Metro Manila and provide more housing opportunities in the provinces. But we didn't just build homes arbitrarily without regard to location essentials. That is, we designed our housing communities to be near all perks that every aspiring homeowner desires, such as proximity to retail establishments, schools, clinics, government offices, major roads, highways, and train services for a much better commuting experience.
Invest in comfort and convenience when choosing a real estate property for permanent residency. Contact us today and get your house and lot in the Philippines with Lumina Homes — the real estate investment company trusted by Filipino families from all income segments.

Try our Home Loan Calculator
Loan Calculator
Try Lumina Homes' loan calculator and get an estimate computation for your preferred Lumina property and home model.