Bulacan Celebrates 172nd 'Marcelo Day' in Philippines
30 August 2022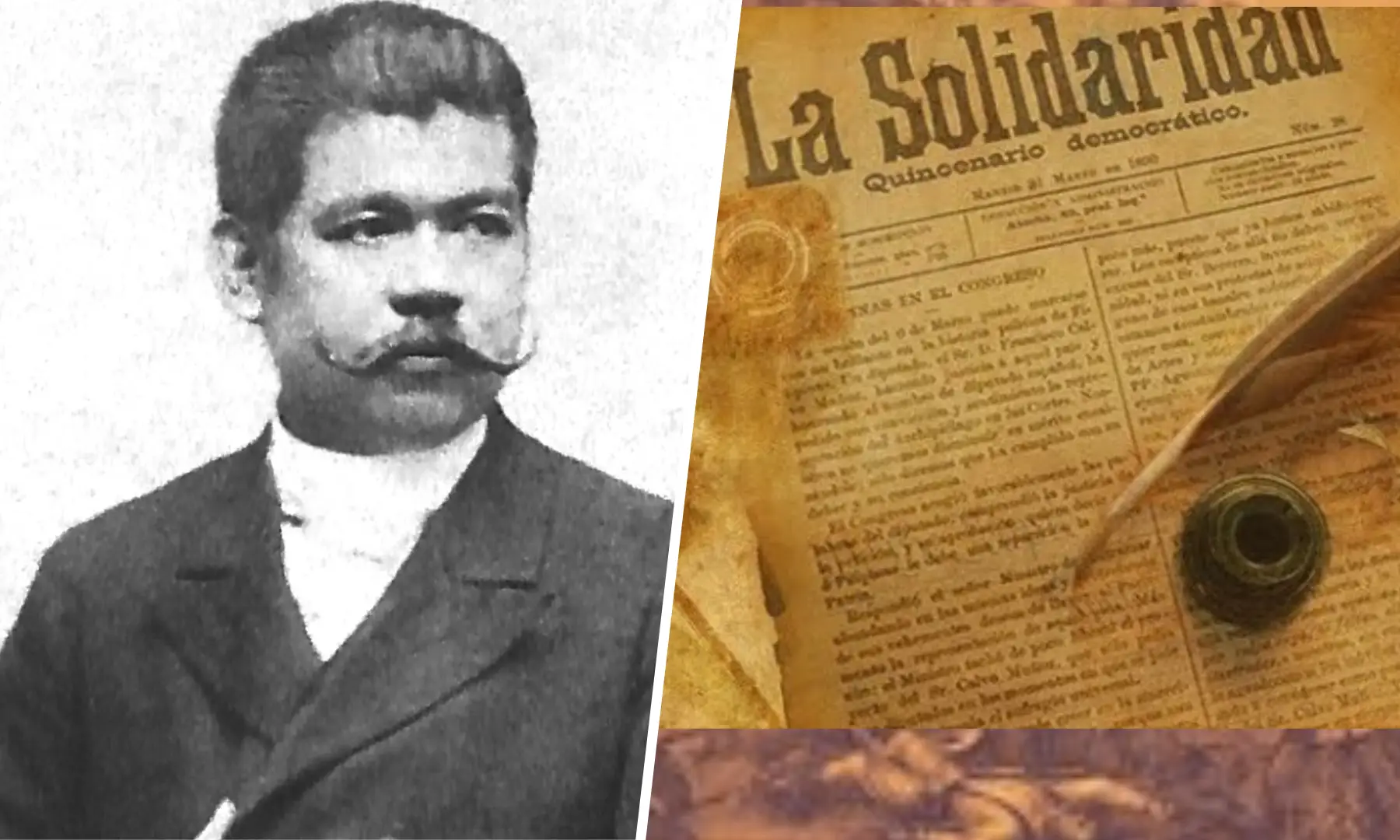 August 30 is a special day for all Bulakenyos, not only because it celebrates the end of a month, but this day commemorates the acknowledged Father of Philippine journalism, one-third of the propagandists, writer, and the town's "greatest son", Marcelo H. Del Pilar.
To honor this decorated hero, it is through Republic Act 7449, declares every 30th of August to be a special non-working holiday in the province of Bulacan. But before we rejoice for another holiday, let us first get to know this illustrious hero who, like our national hero Dr. Jose Rizal, wielded the power not of his sword, but of his pen.
Early Years of Marcelo H. Del Pilar
Del Pilar was given birth on August 30, 1850, in Sitio Cupang, Barangay San Nicolas, Bulakan, Bulacan. Marcelo H. Del Pilar was among the members of the principalia, with his ancestors among the distinguished nobility in the province have owned vast fields of rice, sugarcane farms, as well as fish ponds, and animal mills.
His father, Don Julian Hilario del Pilar is a famous Tagalog grammarian, speaker, and writer and was even a three-time gobernadorcillo. Marcelo H. Del Pilar knew how to play several instruments, including the violin, the piano, and the flute. His early years of learning came from his paternal uncle, Alejo Del Pilar.
He then continued his education in a private school owned by Sr. Jose Flores where he learned Latin. From there, he transferred to Colegio de San Jose for his Bachelor of Arts degree. Marcelo H del Pilar then pursued further studies, choosing philosophy and law at the University of Sto. Tomas (UST). Despite gaps in his studies, he eventually gained his Bachelor in Philosophy in 1871, and later on his Bachelor of Laws in 1881.
Nationalist Activities of Marcelo H. Del Pilar
After his studies and the death of his brother and mother came Marcelo H. Del Pilar's awakened nationalism. He used his speaking skills with the Tagalog language as his vehicle to get his message, he delivered his nationalistic and patriotic views to the numerous events he went to, may it be weddings, baptisms, wakes, and even cockfighting bouts. He would talk to all Filipinos regardless of their standing in life, may they be fishermen, laborers, professionals, farmers, or businessmen.
But Marcelo H. Del Pilar did not only spread his message through verbal ways. He also used the written word to take his points across. There was the Diariong Tagalog, the first bilingual newspaper in the Philippines, cofounded by Basilio Moran and financed by a wealthy Spanish liberal Francisco Munoz. Also featured in this short-lived publication was Jose Rizal's piece, El Amor Patrio, an essay that Del Pilar translated into the Tagalog Language that is now known as Pag-ibig sa Tinubuang Lupa.
Marcelo Del Pilar's Life in Spain
Del Pilar was a key figure against Spanish occupation, and one of the leaders of the Philippine propaganda movement.
On the first day of 1889, Marcelo H. Del Pilar arrived in Barcelona. He headed the political section of Asociacion Hispano-Filipina de Madrid (Hispanic-Filipino Association of Madrid), an organization composed of liberals.
Despite being abroad, Marcelo H. Del Pilar did not stop his patriotic efforts. Just a month after his arrival, on February 17, 1889, Del Pilar sent Rizal a letter that includes praises for the Women in Malolos. He then encouraged Jose Rizal to write a letter in Tagalog to the women, to encourage them and their champions back in Manila.
By December of the same year, he succeeded Graciano Lopez Jaena, as editor of La Solidaridad. Del Pilar, Rizal, and Lopez Jaena became known as the triumvirate and leaders of the Philippine propaganda movement. Using the said newspaper, they aimed to make the Philippines free from Spanish friars' reign. Using the Philippine propaganda movement, Marcelo H. Del Pilar tried his best to push reforms and build an independent Philippine government. Del Pilar planned to go back to the Philippines, but sadly caught tuberculosis and died in Spain on died on July 4, 1896, in Barcelona, Spain.
Marcelo H. Del Pilar on Freedom: Expression through Writings
Local officials and Bulacan-based journalists honored the town's "greatest son," propagandist, and writer, Marcelo H. del Pilar.
A prolific writer and editor, Marcelo H. Del Pilara wrote under several pseudonyms, among them are: Pláridel, Dolores Manapat, Piping Dilat, Siling Labuyo, Cupang, Maytiyaga, Patos,[4] Carmelo, D.A. Murgas,L.O. Crame, Selong, M. Calero, Felipeno, Hilario, Pudpoh, Gregoria de Luna, Dolores Manaksak, M. Dati, and VZKKQJC.
Some of the notable works of del Pilar were "Caiingat Kayo," "Pag-ibig sa Tinubuang Lupa," "La Frailocracy," and "Aba Ginoong Barya," which were often about how Filipinos, even journalism students, can stay true and cultivate the love for your country, through your writing skills.
Traditional Remembrance for this Historical day
Due to the pandemic, only selected local officials of Bulacan provincial government headed by then Governor Daniel Fernando, then-Vice Governor Willy Sy-Alvarado and Bulakan Mayor Vergel Meneses were able to attend Marcelo H. Del Pilar's 171st birth anniversary. A simple ceremony in a wreath-laying ceremony and flower offering graced the hero's erected tribute as a national historic site, aptly called the Dambanang Marcelo.
Prominent Bulacan journalists gave active participation in the commemoration of this historic day. Some of them were Philippine Daily Inquirer reporter Carmela Reyes-Estrope, who is also the president of Central Luzon Media Association (CLMA), Bulacan Press Club Inc President Omar Padilla and, a representative of the National Press Club of the Philippines. Also present last year was Alex Aguinaldo, a representative of the National Historical Commission of the Philippines (NHCP), Dr. Ely Dela Cruz, head of the Provincial Historical Arts Culture and Tourism Office, other Bulacan-based journalists, and other province-based journalists present witnessed the event.
During last year's commemoration, Governor Fernando encouraged all Bulakenyos to continue remembering the legacy of this Bulacan-native, propagandist, and writer Gat Marcelo H. del Pilar.
In an excerpt from his message from the 171st birth anniversary of the hero, Fernando asked his province-mates, especially the youth, to not forget the values embodied by Marcelo H. Del Pilar, during his time as a lawyer, revolutionary, and propagandist, among them patriotism, intelligence, and bravery.
"Ating isapuso at isaisip na ang Agosto 30 ng bawat taon ay makasaysayang araw para sa ating lahi. Nawa'y patuloy nating isabuhay ang mga aral na kanyang iniwan," Governor Daniel Fernando emphasized.
This year's occasion is expected to have more government links and more preparations are being made for the birthday celebration of Bulacan province's greatest son.
Plant your Roots and Get an Affordable House and Lot in Bulacan
As an answer to the challenge given in memory of the works of Marcelo H. Del Pilar, don't you want to settle and grow your roots in Bulacan? Do you want to heed the call of patriotism, but real-life challenges get in the way? If you're keen on owning an affordable house and lot for sale in the Philippines, then Lumina Homes is here to help you. Just like our national heroes, we work tirelessly to give our clients the best affordable house and lot all over the Philippines! That's why there's no holiday off when it comes to reservations and site viewing. If you're only available during the holidays, then go ahead and contact us and we'll set up a meeting according to your convenience. With Lumina, we want to always welcome you home.

Try our Home Loan Calculator
Loan Calculator
Try Lumina Homes' loan calculator and get an estimate computation for your preferred Lumina property and home model.